NBA Draft 2012: 3 First-Round Prospects Who May Become a Bust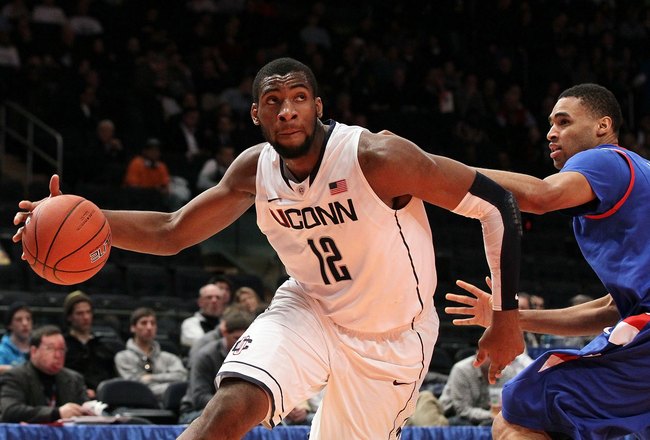 Jim McIsaac/Getty Images
Every NBA prospect looks to make a good impression before and after they are drafted. The good players live up to their potential, but there are always the bad apples of the bunch.
No player wants to be looked at as a bust, but every highly scouted first-rounder can't become a superstar. There is plenty of quality talent coming out of this year's draft. There are also plenty of players who are threatening the chance of becoming an NBA bust.
Here are three first-round prospects with the biggest chance of becoming a bust.
1. Jared Sullinger
Chris Graythen/Getty Images
Jared Sullinger has become the most frequent name brought up when discussing possible NBA busts. Sullinger carries a respectable inside-outside game as a power forward, but still isn't convincing enough to rid the bust potential.
Sullinger at times seems mentally weak, especially pointing back to March Madness where he frequently complained to the referees on too many possessions. There also stands a major lack of athleticism in Sullinger's game.
The Buckeye product does a nice job of banging on the block, but his flaws are heavy burdens to his identity. The athleticism void can be made up with hard work and mental toughness, two things that don't pop out when watching Sullinger play.
2. Andre Drummond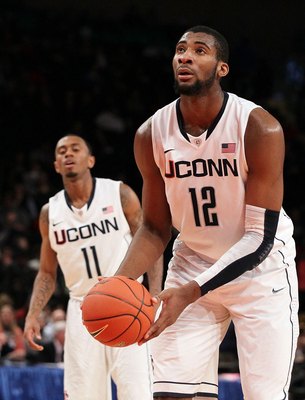 Jim McIsaac/Getty Images
Andre Drummond was an immovable defensive presence at Connecticut. Owned every inch of the paint, and defended his territory like every big man should. However, that's the only sure aspect Drummond brings the NBA.
Drummond has no real offensive game on the block, and isn't a reliable scoring threat. With NBA centers becoming a dying breed in the NBA, it'll be up to Drummond to establish himself as a legitimate big man.
To Drummond's benefit though, he's only 18 years old. With time on his side, and an NBA-ready physique, Drummond does have a chance to stay out of the infamous "bust" category. If his offensive game doesn't grow, and doesn't defend like he should as a pro, he can be well on his way to becoming just that.
3. Perry Jones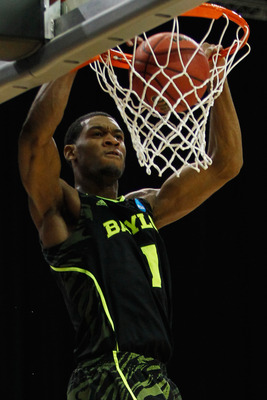 Streeter Lecka/Getty Images
There is no secret that Perry Jones is a potential bust, and he knows it as well. Jones told Mlive.com he knows he has plenty of answers to come up with for his game to silence the critics once and for all.
Jones lacks a high motor, is 6'11" but paper thin at 220 pounds, lacks physicality of a big man, and can mentally check out of games when struggling. His off-court character issues are also a concern after his mother accepted illegal loans from an AAU coach, resulting Jones' suspension in his sophomore season.
Jones' talent and ability as a basketball player can't be denied, but the issues above are all big ones as an NBA big man. A team will pull the trigger with a top 10 selection, but it will be up to Jones to validate the gamble of drafting him.
Keep Reading