Ranking the 10 Best General Managers in the NBA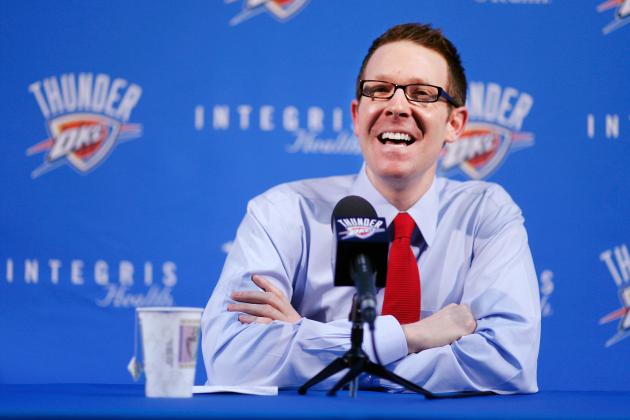 Before we get into the minutia of what what makes some GMs better than others, let's acknowledge the obvious: Championships are almost always won on the backs of hall-of-fame players who are selected high in the draft.
Kevin Durant, Kobe Bryant, LeBron James, Dwight Howard, Derrick Rose, Chris Paul. You either have that guy or you don't. And if you don't, there's no amount of cap wizardry or advanced scouting that will push your team into contender status.
Of course, this isn't the NBA of 10 or even five years ago.
Back then, acquiring a franchise player via trade or free agency was a near impossibility; elite players in their primes weren't available, and a team's best bet was to strike it rich in the draft. But now that the game's stars have begun forcing their way to the destinations of their choosing—a problem (if you think of it as such) feebly addressed by the current CBA—GMs have added the basketball executive equivalent of the home run ball to their toolkit.
And so the following list is an amalgamation of executives who "went yard" with big-time acquisitions, as well as others who have found prosperity in the League through tried and true means.
Begin Slideshow

»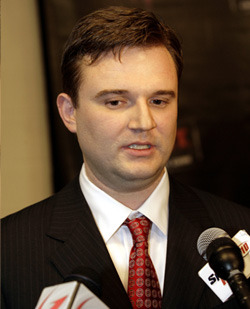 What's Worked:
Managing player personnel in the NBA is said to be more art than science. But Daryl Morey, a.k.a. "Dork Elvis", has been more responsible than anyone for pushing his craft into the latter realm.
The MIT grad is an advanced statistics guru, which has enabled him to find hidden value in league castaways like Ron Artest and Chuck Hayes, and to wrest young under-appreciated prospects like Kyle Lowry and Goran Dragic away from their former teams.
The 2012 Rockets lacked a top-five player at any position, but nonetheless made a serious run at the playoffs. That's due in part to Morey's work compiling a roster of players whose raw stats belie their impact.
What Hasn't:
For all the praise Morey's received for ushering in the next modern era of basketball analysis, the Rockets have missed the playoffs for three straight seasons. And, by his own admission, they're languishing in the dreaded middle: not good enough for the postseason, nor bad enough for a high lottery pick.
Until he manages to pull off a consolidation trade like the one Stern nixed earlier in the season, his resume will have more promise than true accomplishment.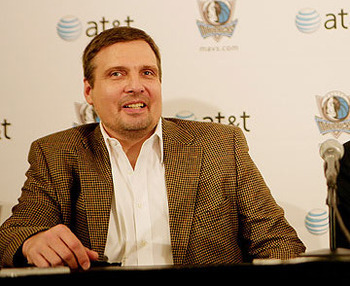 What's Worked:
The Mavericks had no delusions about the 2011 championship run or its implications for the following season: Key contributors Tyson Chandler and Jose Barea were not pieces they could resign without killing their financial flexibility. And so they took a mediocre team into the 2012 playoffs as a No. 7 seed and were promptly swept by the Oklahoma City Thunder.
Now, the Mavs will go into the summer with max cap room to use on premier free agents Deron Williams or Dwight Howard, either of whom would immediately reboot Dallas' title chances.
Nelson is to be congratulated for having the vision to suffer a forgettable season for a chance to make it to back to the promised land.
What Hasn't:
The worst may be ahead. After Williams and Howard the 2012 free agency crop thins considerably. If the Mavs fail to land either they'll have wasted a year of Dirk Nowitzki's career with little to show for it.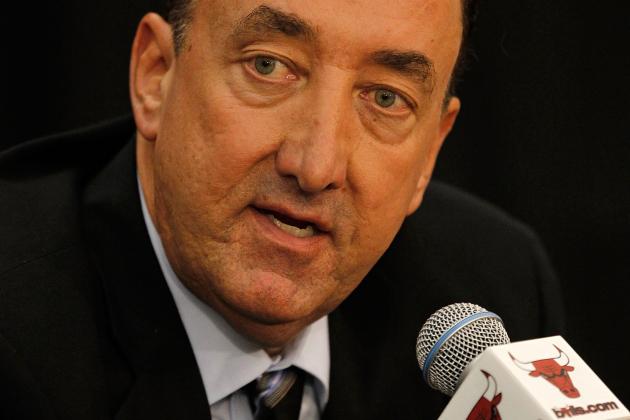 Jonathan Daniel/Getty Images

What's Worked:
Remove Derrick Rose from the equation for a second—taking him in the 2008 draft after winning the lottery against the odds was common sense preceded by incredible luck. What the Bulls had done prior to and since his arrival, however, is build a team with an identity: toughness, unselfish play and character.
Derrick Rose, Luol Deng, Joakim Noah and Taj Gibson are all cut from that mold, as is head coach Tom Thibodeau, whose signing was an absolute coup for the organization.
With a few nice trade assets in the kitty (Charlotte's protected first-rounder, the rights to Euroleague star prospect Nikola Mirotic), the Bulls are in good shape to make a title run once Rose returns from rehab.
What Hasn't:
John Paxson has had some real stinkers in his tenure. In the draft, Tyrus Thomas (2006) and James Johnson (2009) and were high-risk picks that didn't pan out. And in free agency, signing Ben Wallace (2006), Carlos Boozer (2010) and Rip Hamilton (2011) were regrettable moves, as was letting Ben Gordon walk instead of trading him before contract talks soured (2009).
The Bulls' front office has a reputation for being risk averse, and maybe that comes from self-knowledge: It seems that every time GarPax has rolled the dice they've come up snake eyes.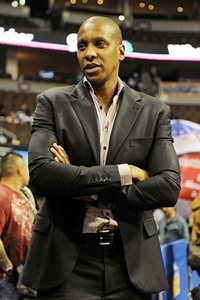 What's Worked:
Ujiri was the only general manager in the NBA to make franchise-changing trades in both of the previous two seasons. More importantly, they worked out in his favor.
In 2011, he shipped Carmelo Anthony to the Knicks for a package of rotation players centered around small forward Danilo Gallinari. In 2012, Ujiri moved Nuggets center Nene Hilario (and his contract and plantar fasciitis) to the Wizards for Javale McGee, who made solid contributions in the Nuggets' seven-game series against Andrew Bynum and the Lakers.
Ujiri also managed to shrewdly re-sign his own players on reasonable contracts—Gallinari and shooting guard Arron Afflalo make $9.43 million and $7.75 million next season, respectively. While not bargain contracts, those figures came in well below what many speculated the Denver wings would fetch in free agency.
But Ujiri's most significant move to date was stealing center Kenneth Faried with the 22nd pick in the 2011 draft. "The Manimal" posted 11 points and 8.2 rebounds as a starter this season and solidified himself as the anchor of Denver's frontcourt for years to come.
What Hasn't:
With all the money the Nuggets have already invested in their wing positions, signing Wilson Chandler to a five-year deal worth $37 million seemed a rash and perhaps panicky move.
True, it allowed the Nuggets retain a trade asset they would have otherwise lost. But if they don't find a taker for Chandler, they'll be stuck with an extraneous, and expensive, roster piece on a team that's loath to exceed luxury tax.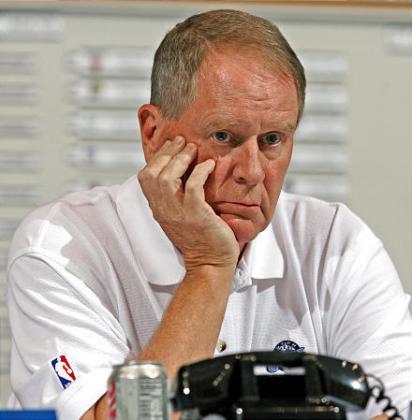 What's Worked:
14 days.
That's all the time it took for the Jazz to trade Deron Williams after he nearly came to blows with then-coach Jerry Sloan at halftime of a home loss to the Bulls. Granted, trouble had been brewing between the two all season, according to reports, but O'Connor should be credited for not only taking swift action to resolve the "Deron Williams problem", but for getting a great package for him, to boot.
Stud power forward Derrick Favors could be the Jazz's starter next season; the no. 3 pick acquired from New Jersey became Enes Kanter, another high-potential big man prospect; Devin Harris is not an ideal point guard, but his contract expires in 2013.
O'Connor has put together a team with talent at every position but point guard, and will have roughly $5 million in cap room to address roster needs this summer.
What Hasn't:
Very little, frankly. Re-signing Carlos Boozer or holding onto Deron Williams too long would have been mini-disasters, but O'Connor wisely avoided both moves. If we want to quibble, we would note his failure to find a viable point guard last offseason, but that's a hole likely to be filled in the coming months.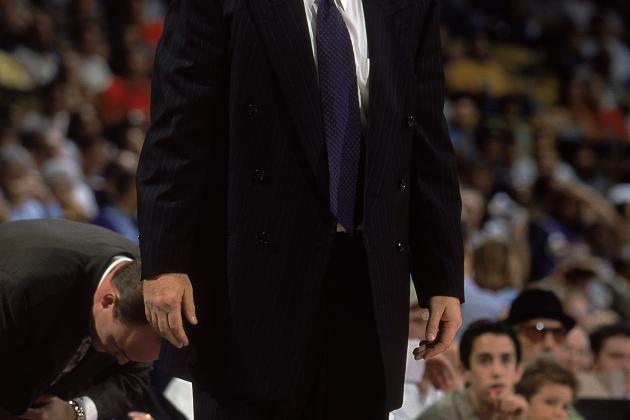 Donald Miralle/Getty Images

What's Worked:
Ainge's acquisition of the "Big 3" and selection of Rajon Rondo with the 21st pick in the 2006 draft have earned him a world of understanding from Celtics fans—and he's needed it.
He also helped his case by grabbing an elite defender in Avery Bradley with the 19th pick in 2010 and trading Glen Davis to Orlando for the steadier Brandon Bass.
All told, he's squeezed a championship, two finals appearances and four solid playoff runs out of a roster whose primary pieces were already on the downside of their careers when they were acquired. That's a solid haul.
What Hasn't:
Shopping Rajon Rondo for three consecutive seasons—and undermining the team's chemistry in the process—was borderline incompetent. Keep him or trade him, it's a situation that should have been brought to a head a long time ago. And we probably haven't seen the last of the trade rumors yet.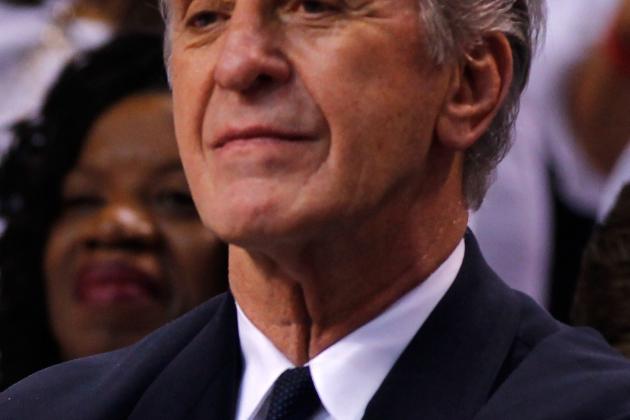 Mike Ehrmann/Getty Images

What's Worked:
Sometimes one move is so deft as to absolve all sins, past and present.
Bringing in all-star power forward Chris Bosh and then two-time-MVP LeBron James to join former Finals MVP Dwyane Wade was Riley's master stroke; an orchestration straight out of the Godfather movies.
There will be books written about the summer of 2010. Chapters will be devoted to the 2008 Summer Olympics, where the Big Three reportedly hatched their plan to join forces. And maybe others to the specter of tampering that has loomed over that team since it came together.
Whatever dominant narrative emerges, Riley put together a sure-fire championship contender for the foreseeable future. That's an incomparable feat among NBA executives.
What Hasn't:
What had looked like a staggering resume a year ago is now more of a mixed bag. Riley's acquisition of the Big Three is still the biggest coup in NBA free-agent history, but his attempts to round out the Miami roster have left lot to be desired.
Signing Mike Miller, in particular, to a five-year, $30 million contract was indefensible, even back in 2010 when he was merely washed-up and not yet limping from three-point line to three-point line, as he has throughout these playoffs.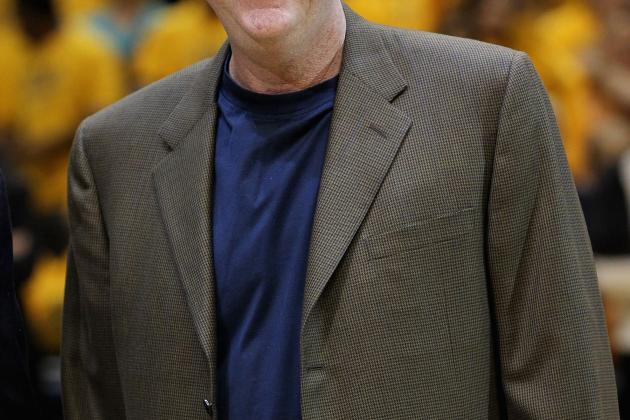 Jonathan Daniel/Getty Images

What's Worked:
In piecing together this Indiana Pacers roster, reigning Executive of the Year Larry Bird has shown us a savvy few thought he had in him.
He drafted stud shooting guard Paul George in 2010. He wrested power forward David West away from the Celtics in the 11th hour of the 2011 free agency period. He traded the rights to Kawhi Leonard for the Spurs' George Hill, who would eventually become the Pacers' starting point guard.
In short, Larry Bird has stacked the Pacers' table with every side dish one could hope for, and he still has a ton of cap room left to go out and buy the main course.
It won't be Hornets' shooting guard Eric Gordon, per owner Herb Simon's policy against courting restricted free agents. But that still leaves unrestricted free agents like Deron Williams, Steve Nash and Goran Dragic, any one of whom could become the catalyst that Indiana's offense sorely needs.
What Hasn't:
If it's Bird's intention to trade Danny Granger—and it probably should be—he should have done so already. The veteran small forward had an abysmal 2012 playoffs, posting 13.0 PPG while shooting just 39.7 percent from the field, and is a much diminished asset for it.
And since Granger makes roughly $13 million per year, it doesn't seem likely another team would take him on. Not when cheaper and more productive options, like Luol Deng and Josh Smith, are available.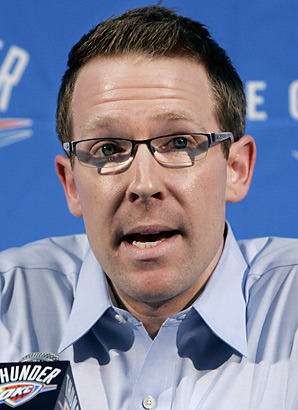 What's Worked:
Like praising ice cream, Ferraris and beach-front sunsets, kind words for Sam Presti can only be clichéd at this point. His impact has been obvious. Russell Westbrook, James Harden and Serge Ibaka were all unconventional picks in their respective drafts, and all have the potential to be top-five players at their positions.
Presti jettisoned a rotation player who didn't fit (Jeff Green) in order to fill a roster need (Kendrick Perkins at center).
He also quietly signed his two best players, Kevin Durant and Russell Westbrook, to long-term contracts more quickly and for less money than he many had guessed, in Westbrook's case.
And, unlike Riley, he's surrounded his core players with a complement of steady role players (Thabo Sefolosha, Derek Fisher, Eric Minor pre-injury).
What Hasn't:
Signing Kendrick Perkins to a $34.8 million extension put the Thunder in a tight spot. Now, if they don't want to choose between resigning Ibaka and Harden, they'll need to trade Perkins to a team willing to take on his contract and injury history. And that team may not exist.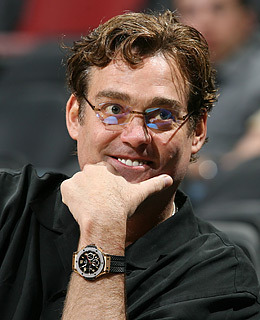 What's Worked:
You have to be careful not to overrate Buford's impact.
All he's done, when you get down to it, is draft extraordinarily well, add affordable pieces in free agency year after year, scout the international game better than anyone else and infuse his roster with young talent, despite not having had a lottery pick since 1997.
But that's all he's done, so let's not get carried away.
Seriously, Buford may be the most sure fire talent evaluator the league has ever seen. Manu Ginobili, for example, was taken with the 57th pick in 1999. Tony Parker was taken with the 28th in 2001. And then there are the many instances where we've seen him pull a player off the NBA scrap heap (Antonio McDyess, Stephen Jackson, Boris Diaw, to name a few) and drop them into the Spurs rotation, where they've thrived as part of Gregg Popovich's well-oiled machine.
What Hasn't:
One could argue that the Spurs' success has been built on the relationship between Popovich and Tim Duncan more than front office maneuverings. Still, Buford has been wise to give Pop the room he needs to run his team, as well as the assurance that talent upgrades were never far off when the roster appeared to stall out.
Follow Kurt Scott on Twitter here.