Tottenham Transfers: Why the Redknapp Stand-off Is a Problem
June 12, 2012

Michael Regan/Getty Images
It's been awhile since anyone heard the name Jan Vertonghen creep up in transfer news, considering the deal to Tottenham was "all but done" (via ESPNSoccernet).

Yet, it's nearly a week later, and his name has completely dropped off the map.
Luka Modric keeps popping up with stories about moving along to Manchester United as part of Sir Alex Ferguson's latest squad additions or to PSG in another blockbuster deal.
Even a seeming non-story in rumor of Rafael Van der Vaart going to Schalke seems to have legs again.
Why is this the case? Is Harry Redknapp's contract situation to blame?
Speculation is picking up that there is clearly a disconnect between Tottenham and Redknapp after the latter was the shoe-in for the England job that now belongs Roy Hodgson.
As he has a year left on his contract, Redknapp is trying to make the deal happen on "his" terms, while Chairman Daniel Levy is having none of it.
At this point, however, with stories picking up on more outbound transfers than inbound ones, it raises some doubts about whether or not Spurs can get anything done while the future of the manager is still in the air.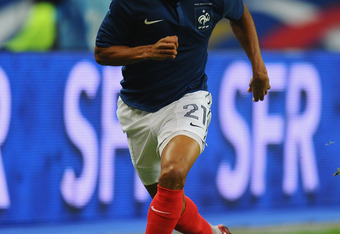 Mike Hewitt/Getty Images
As mentioned in Dan Talintyre's piece, Loic Remy is interested in playing…as long as Redknapp is the boss. Take Harry out of the equation and there will be questions about those who are still willing to stay with Spurs.
Which brings up the problem: What if the speculation is true and Redknapp's contract isn't going to be extended? Or what if he ends up leaving the club entirely?
Either scenario creates giant problems the longer it goes on. A bad start to the season could see Redknapp thrown out like Marin Jol or Juande Ramos were.
A great season could be capped on a sour note, with offseason turmoil resulting from another contract dispute.
These, of course, are both assuming that Redknapp is manager of Tottenham come the start of the Premier League season.
Perhaps most crippling is that those who appreciate Redknapp are likely to feel aggrieved if the manager is given the boot. Van der Vaart has made no secret of his admiration of Redknapp and has publicly declared that the club should tie the boss down soon.
Should the situation continue to linger, however, it is entirely possible that some of the transfers that are seemingly "in the bag" could fall apart. Remy and Vertonghen are certainly coveted prospects that other high level clubs would enjoy grabbing at good prices, essentially leaving Spurs holding the bag with nothing inside.
It also increases the likelihood that fighting off the advances of the PSG's and United's of the world is going to be infinitely more difficult to do if the players as a whole decide that it's time to break up the band.
For Tottenham, this situation needs to be remedied by the end of Euro 2012, if not sooner. A protracted problem is not needed if Spurs are to make any headway in the transfer window before the artificial price increase of major tournament kicks in and they're on the wrong end of the in-and-out section of the papers.