What Peyton Manning and Other Top Free Agents Must Do to Earn Their Contracts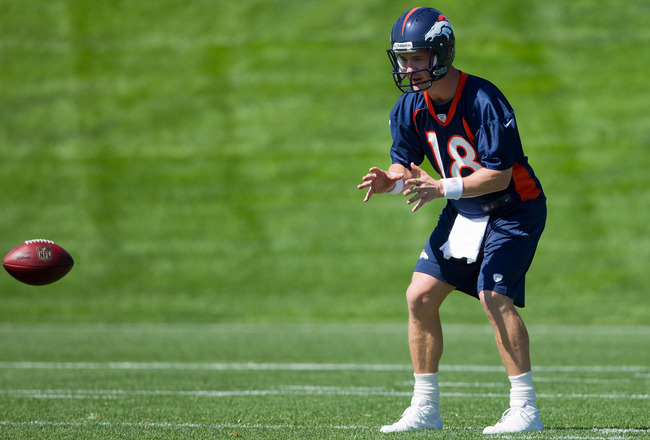 Justin Edmonds/Getty Images
Every year, the NFL features a spending spree which results in overblown contracts that are difficult for the players to live up to.
This year was no different, with some incredibly high-profile free agents on the market.
Each will have difficulty living up to the massive contracts that they signed, and each will have different goals in achieving that end.
Whether success is defined as an individual milestone, team improvement or simply providing leadership; each of these free agents has a path to take to live up to their contract.
Mario Williams—Help Defense Rack Up 35+ Sacks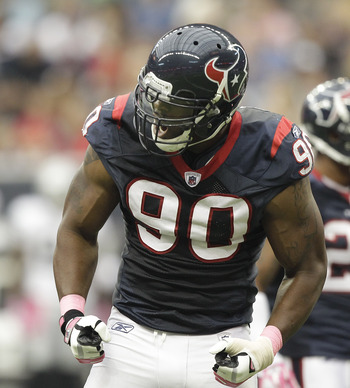 Bob Levey/Getty Images
The Buffalo Bills defense was truly abysmal last year, and a lacking pass rush was a key part of their struggles.
With only 29 sacks, the Bills were among the worst in the league at rushing the passer, something that kept them from stopping teams effectively in passing situations.
To remedy this situation, the Bills added the biggest defensive free agent available in Mario Williams.
While individual milestones would be great for Williams, he was added to boost the pass rush; and if that happens, this signing must be considered a success.
Williams could only get a handful of sacks, but if he draws double-teams and frees up the Bills' other rushers, this signing was most certainly worthwhile.
Thus, if the Bills manage to get at least 35 sacks with Williams's help, which would likely put them in the top half of the league in sacks, Williams's season must be considered a success.
Carl Nicks—Help Doug Martin Develop and Keep Josh Freeman Healthy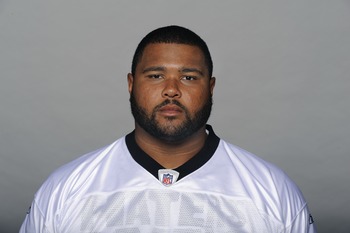 Handout/Getty Images
With Carl Nicks's status as perhaps the top guard in the NFL, there was little question that he was going to get a massive contract. Indeed he did, as the Tampa Bay Buccaneers signed him to a sizable deal.
Judging the worth of offensive linemen is extremely difficult, but there are a few parameters that the Buccaneers will meet if Carl Nicks is a success in his first season in Tampa Bay.
First, Nicks has to help pave the way for Doug Martin to develop and grab hold of the starting role.
While Nicks's success can't be directly tied to the stats of a rookie running back, Nicks should be able to help Martin find room to run; and that will inevitably show up in the stat sheet.
Perhaps more importantly, though, Nicks must help protect Josh Freeman. Sacks allowed is a decent statistic to judge an offensive line's success in pass-blocking, but simply keeping Freeman upright would have to be considered a success this season.
All in all, Nicks's play will be more easily measured in the quality of others' play, simply due to the nature of playing offensive line.
Vincent Jackson—Have 1,000 Receiving Yards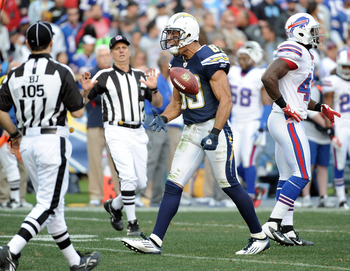 Harry How/Getty Images
While statistics are a flawed way to measure a player's success, in Vincent Jackson's case, his receiving yards will be the ultimate yardstick by which he will be and should be judged.
The Tampa Bay Buccaneers signed Jackson for one reason—to be productive.
Jackson will have everything he needs to succeed in Tampa. Josh Freeman excels at throwing the deep balls that Jackson excels at catching, and Mike Williams is good enough to keep Jackson from drawing constant double coverage.
That means that Jackson's level of production will be entirely up to his offseason work ethic and how well he acclimates to a new climate.
For his first season in Tampa, 1,000 yards is a realistic minimum for Jackson to reach. If 2012 is a success for him, Jackson will have no problem eclipsing that number.
Matt Flynn—Earn the Starting Job and Keep It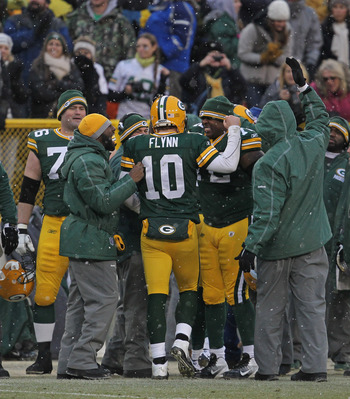 Jonathan Daniel/Getty Images
The Seattle Seahawks' quarterbacking situation is in complete flux, so they signed Matt Flynn with the hopes that he could change that.
Judging Flynn's success will be difficult, as he's never been a full-time starter in the NFL. Thus, he will need to be graded on a similar curve to a rookie.
With that in mind, the ultimate goal for Flynn has to be winning the starting job and showing that he is the quarterback of the present and future in Seattle.
If Flynn starts all 16 games, that would be a great indication that he is the quarterback of the future.
While the Seahawks lack an exceptional starting quarterback, both Tarvaris Jackson and Russell Wilson are ready to step in if Flynn falters.
Thus, if Flynn does manage to remain the starter throughout the season, it shows that Jackson and Wilson are not threats to Flynn's status as the starter.
If Flynn loses the job, however, his contract will be seen as a waste, as he'll be making far too much money for a backup.
Cortland Finnegan—Keep Larry Fitzgerald in Check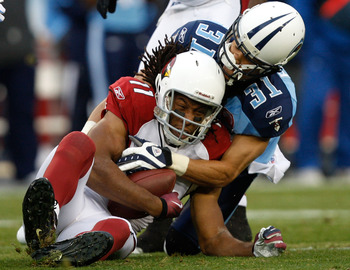 Streeter Lecka/Getty Images
The St. Louis Rams signed Cortland Finnegan as much for his leadership and familiarity with head coach Jeff Fisher as his coverage ability, but he will ultimately be judged by how well he holds top receivers in check in 2012.
His biggest test will come twice a year as long as Finnegan is in St. Louis, as Larry Fitzgerald will offer intense competition.
How Finnegan performs against Fitzgerald will give a great idea of his overall level of play. Simply put, if he can stop Fitzgerald, he can stop anyone.
The Rams don't have anyone else capable of slowing down top receivers, so Finnegan will need to play at a high level throughout the season if the Rams are to slow down opponents' passing games.
Shutting down Fitzgerald and helping the Rams beat the division rival Cardinals would be a great indicator that Finnegan was worth his large contract.
Brandon Carr—Make the Pro Bowl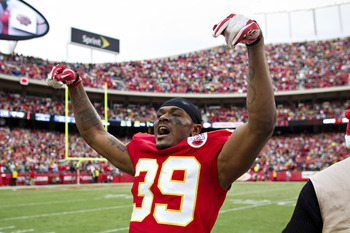 Wesley Hitt/Getty Images
Success is judged differently in Dallas than in St. Louis, and when the Dallas Cowboys signed Brandon Carr to a big deal, they made clear that they expected him to be a Pro Bowl-caliber defender.
The NFC East features the Eagles and the Giants, both of whom feature some of the most explosive receiving corps in the NFL.
Carr will be just part of the puzzle in defending their rivals' dynamic groups of weapons, so judging Carr on the team's performance in pass defense might not be fair.
While Pro Bowls are an incredibly flawed method of analysis, for Carr, a Pro Bowl would mean that he made a major impact this season.
For a cornerback to make a Pro Bowl, he has to either be a true shutdown cornerback like Darrelle Revis or a big-time playmaker like DeAngelo Hall.
If Carr is one of these two things in Dallas, his season has to be considered a success.
Brandon Lloyd—Be a Legitimate Second Option for the Patriots' Receiving Corps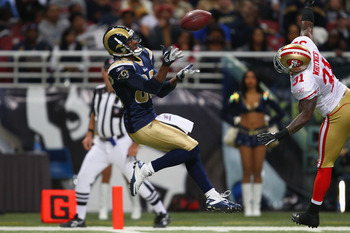 Dilip Vishwanat/Getty Images
Being signed by the New England Patriots has to be a receiver's dream come true, and Brandon Lloyd should be thrilled to be a part of that receiving corps.
Thankfully for Lloyd, there is no pressure on him to be the top option, as Wes Welker has that role firmly locked up.
What Lloyd has to do is simply relieve pressure on Welker by being a legitimate deep threat, similar to what Randy Moss was for the Patriots a few years ago.
This role will be hard to quantify in statistics. Lloyd will never put up the kind of monster season that Moss put up in New England, but 1,000 yards isn't out of the question.
Regardless of his numbers, though, Lloyd simply has to prove that he can make big plays down the field to be considered a successful signing.
The Patriots need that deep option, and a few long receptions will make Lloyd well worth his new contract.
Peyton Manning—Win a Super Bowl in Denver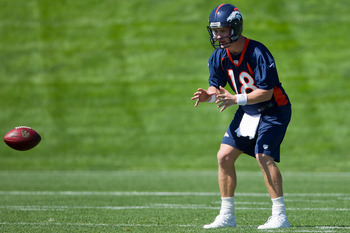 Justin Edmonds/Getty Images
Unlike most of the players on this list who have short term goals, Peyton Manning has one goal; and he has a longer time frame to do it.
Before he either retires or changes teams, Manning must win a Super Bowl for the Denver Broncos to be considered a successful free-agent signing.
Denver would not have signed Manning if they didn't think he could win them a Super Bowl, so the pressure on Manning is immense.
By signing Manning, the Broncos are effectively mortgaging the future to win now.
Realistically, Manning only has five years left in the league at most. For him to win a Super Bowl, everything will need to go right, but that is the expectation of being a franchise quarterback; and anything else will be considered a failure.
Keep Reading