MLB Trade Deadline: 4 Players That Should Stay with Their Current Teams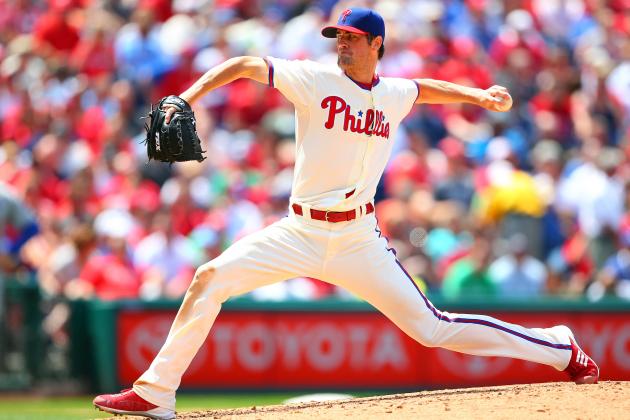 Rich Schultz/Getty Images

As the calendar pages flip closer to July 31st, MLB trade speculation ramps up exponentially. The weeks leading up often find teams at a crossroads; should we trade a key contributor now to a desperate buyer because the price is high, or is the long-term value of the player too much to part with?
Selling off parts of the team isn't always the best option, namely when the player is under-performing, thus lowering his trade value, or if he is signed through the following season. In both cases the "wait and see" approach is the more prudent path, it helps teams avoid the hysteria of a sinking ship and avoid any rash decisions.
Here are four players that should be held on to by their teams through this year's trade deadline.
Begin Slideshow

»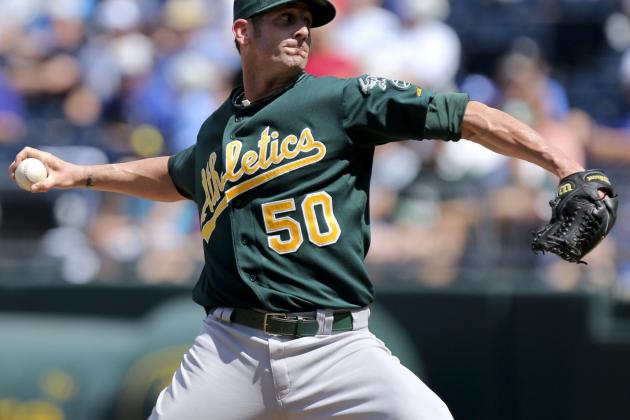 Ed Zurga/Getty Images

People may be surprised to see Balfour on this list. The A's aren't going anywhere this season, they're already nine games out of the top-heavy AL West.
But if the A's trade Balfour this season, they would be selling him low. After two tough outings in mid-May he lost the closer job to Brian Fuentes. Balfour's current stat line: 3.34 ERA, 1.18 WHIP, and his SO/BB is currently 1.77.
These numbers are largely influenced by the few bad outings that lost him the closer job, but they are also a noticeable drop off from his previous two year performance. In 2010 he posted a 2.28 ERA, 1.08 WHIP and a 3.29 SO/BB rate and 2011 saw him log a 2.47 ERA, 1.03 WHIP, and a 2.95 SO/BB rate.
The A's have Balfour under contract through the end of 2013. With his current performance, it makes more sense for them to hold onto him, see if he can turn it around, and then consider trading him next year. If he returns to form, they'll get far more for him on the open market.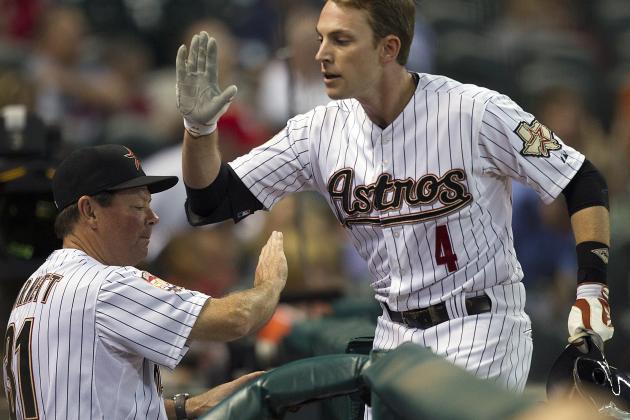 Bob Levey/Getty Images

Jed Lowrie has been one of the biggest bright spots during the Astros 2012 season. Lowrie has hit .289 with a .365 OBP and 12 homeruns, already a career high for the 28 year-old. He is a very shop-able talent; Lowrie is only being paid $1.1 million in 2012 (he's arbitration eligible in 2013), and he is capable of playing all infield positions.
That said the Astros should not trade him. Bear in mind that next year, the Houston Astros will be moving to the AL West, a much tougher division than the NL Central. Houston is unquestionably in a stage of rebuilding, but at 28, Lowrie can contribute consistent play for many years and help bridge the gap to the next group of Astros talent. Holding onto a player like Lowrie signals to the fanbase that while the team is rebuilding, they aren't stripping the team of all of its talent.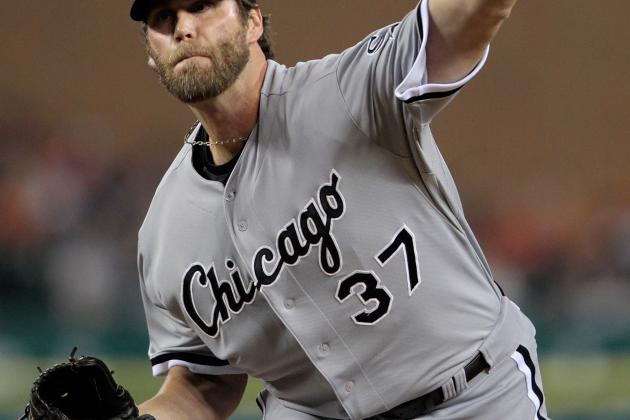 Leon Halip/Getty Images

This is the first individual on the list currently on a clear playoff contender. Throughout his time in Chicago, there have been rumors of Thornton being moved by the ChiSox. This season is no different.
Currently sitting in first in the AL Central at 33-27, the White Sox should be buying, not selling. It's easy to think with three other left handed relievers in the bullpen, the Chicago White Sox could afford to trade away Thornton.
Any team intent on making a legitimate playoff run wouldn't trade away a solid veteran reliever midseason. If the Sox fortune turns and they fall out of the playoff picture, a trade involving Thorton might be more reasonable.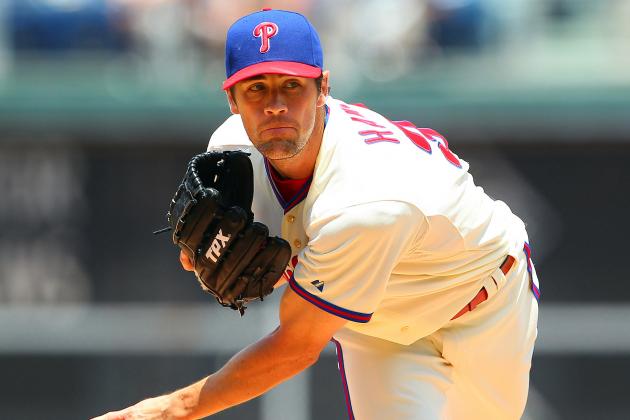 Rich Schultz/Getty Images

While the Phillies aren't necessarily shopping Hamels, apparently Philadelphia is open to listening to offers for the lefty.
The notion of Hamels being traded seems borderline outrageous. The Phils are currently eight games out of the NL East while battling through the beginning of the season without Chase Utley and Ryan Howard. The starting rotation led by Roy Halladay, Cliff Lee and Cole Hamels might be Philadelphia's best shot at righting the ship.
This is the same team that has won the past five NL East Division titles. Even if the injuries to the lineup are too much to overcome this season, it seems short-sighted to sell off one of the franchise's best young players, let alone an elite left-handed pitcher.
Even if they are out of the race early, Hamels is arbitration eligible for the 2013 season, so Philadelphia can hold on to him for another season with the hopes that next year's club is more of a contender.