WWE: 4 Replacements for the Injured R-Truth as Kofi's Tag Team Partner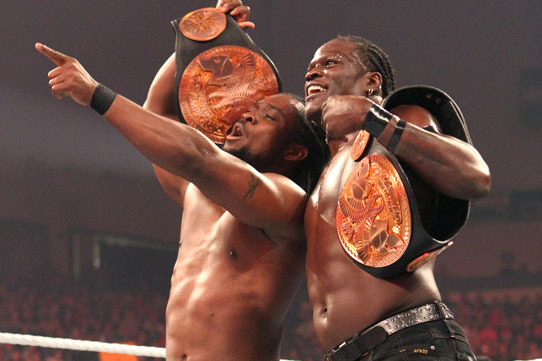 Image courtesy of wwe.com
Less than 24 hours ago, WrestlingInc.com reported (via PWInsider.com), that R-Truth has suffered either a severe sprain or a break in his foot.
It goes without saying that the WWE roster looks threadbare right now.
Injuries to R-Truth and Alberto del Rio within the last week added to the suspensions of Jericho, Orton and Mysterio, as well as the existing injuries to Wade Barrett and Mark Henry mean that WWE is down seven upper mid-carders for one reason or another.
It's also a bad break (excuse the pun) for Kofi Kingston. Kofi's last two tag team partners have either been suspended or injured when he's been holding the belt.
In the absence of WWE giving him any sort of singles push, it looks like Kofi's going to need a new tag team partner.
In no particular order, let's look at four potential replacements for R-Truth as Kofi's tag team partner.
Feel free to leave your own suggestions below.
Begin Slideshow

»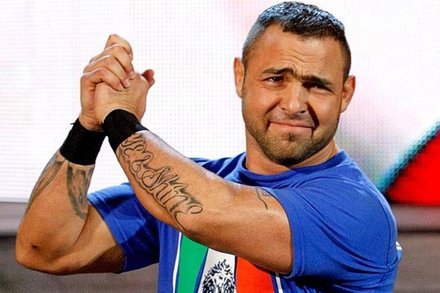 Image courtesy of bleacherreport.com
I know that Santino Marella is already the WWE United States Champion, but making him one-half of the tag champs gives WWE the perfect opportunity to take the belt off him and give it to someone who could bring credibility back to the title.
I've said it plenty of times before, but Santino doesn't need a midcard singles belt to get over. He could fall off the top rope and the crowd would eat it up.
Santino would be fine as a short-term fix, and if WWE wanted to change it up a bit and turn Kofi heel down the road, Santino's the perfect foil.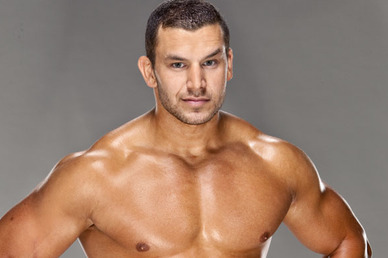 Image courtesy of gerweck.net
Most of you reading this are probably saying, "Who the hell is Johnny Curtis?"
Johnny won the fourth season of NXT and by doing so, he earned a future tag team title shot with his NXT pro, who (as luck would have it) was R-Truth.
What? You didn't know that? That's because the fourth season of NXT ended over a year ago!
It'd be a bit of a stretch to get this idea over, but Johnny's actually a pretty solid in-ring performer.
Hopefully he'll get his chance on the main roster soon enough.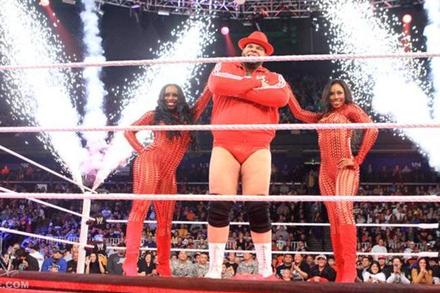 Image courtesy of bleacherreport.com
The big man, Brodus Clay, filled in for R-Truth on WWE's Spanish tour last week.
Clay is over with the crowd and is pretty agile for a big man.
Since WWE seems reluctant to put Brodus in an actual singles feud, why not make him Truth's replacement?
Kofi's a solid in-ring performer and Brodus can only become better by working alongside Kingston.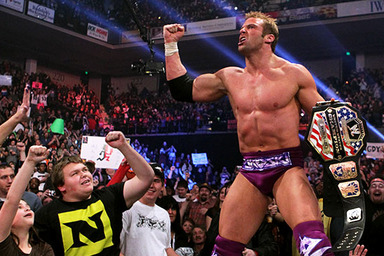 Image courtesy of quickwrestlingnews.com
The Woo Woo Woo Kid, Zack Ryder, has been one of the worst-booked WWE Superstars in 2012.
Since losing the US Championship in January, Ryder has been booked like a jobber, which isn't a fair reflection of how good this kid is in the ring.
He's a better wrestler than Tensai and Brodus Clay, but yet Zack almost seems like an afterthought.
The way he was screwed over at Wrestlemania by Eve was almost a metaphorical kick in the nuts to Ryder's fans from Vince McMahon.
If Ryder doesn't re-establish himself soon, there's every chance that he'll go back to square one: He'll be a kid with a video camera trying to get noticed by management. Only this time, they'll have no reason to pay attention.
I think Zack and Kofi would work quite well together as a team and, just like Brodus did on WWE's Spanish tour, Ryder also helped Kofi out in tag team title defences.
Of anyone on this list, Ryder needs the spot most and hopefully, he gets it.