NBA Draft 2012: 5 Players the Houston Rockets Must Target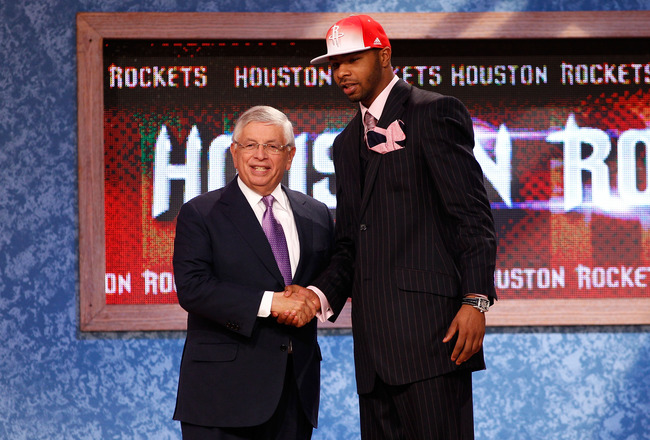 Mike Stobe/Getty Images
For the third year in a row, the Rockets have the 14th pick in the draft, where stars are almost never found.
That's what the Rockets desperately need, but chances are slim that they'll find one with their 14th or 16th pick.
After several offseasons of lateral moves for role players and "assets," it's time for Morey to make something happen.
Most mocks have teams picking positions of need. Picking in the middle of the draft should make it a little easier to roll the dice on a player, and that's how the Rockets should utilize at least one of these picks.
Here's a look at whom they should go after in this year's draft.
Austin Rivers, Duke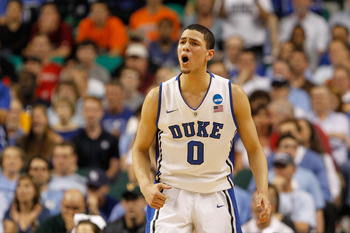 Streeter Lecka/Getty Images
Houston has had depth at guard for a while, but that could disappear quickly.
Goran Dragic is an unrestricted free agent, and Kyle Lowry recently expressed his frustration with the coaching situation, according to Jonathan Feigan of the Houston Chronicle.
There's a chance neither of them could be on next year's roster. Though the Rockets have said re-signing Dragic is their top priority, there's no guarantee he'll return.
This would be a good opportunity to bring in a fresh face and develop him into a player that could contribute toward climbing back up to contender status.
Tyler Zeller, North Carolina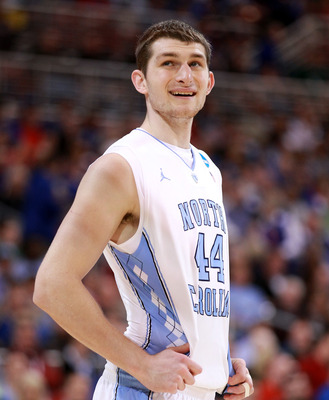 Andy Lyons/Getty Images
While Zeller may never be a star at the next level, he could provide some help at center for the Rockets.
Zeller doesn't fit the mold of a typical center, but his ability to get up and down the floor could give Houston the ability to match up with smaller teams around the league.
Marcus Camby is set to become an unrestricted free agent, and Zeller could make up for Samuel Dalembert's shortcomings offensively.
Since Yao Ming's retirement, finding solid depth to play in the frontcourt has been an issue. The rejected trade for Pau Gasol showed how much the Rockets wanted talent inside.
They probably won't find that level of talent in Zeller, but like Austin Rivers, Zeller could play the part of a role player on a contender.
Perry Jones III, Baylor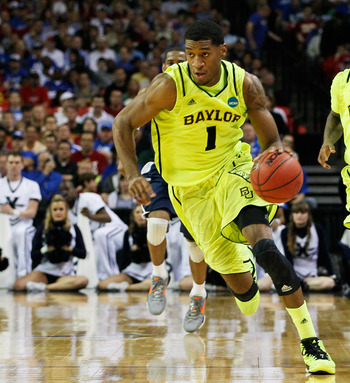 Kevin C. Cox/Getty Images
It's unlikely Jones will fall to 14, but he should be the pick if he happens to be there.
Jones' role may not be defined, but there is a tremendous amount of potential in a player like him.
This is exactly the sort of pick the Rockets need to make if they want to have a chance of digging themselves out of the sub-.500 drag.
The pick could potentially flop, but that's a risk a team needs to take in order to strike it big on a player who isn't a 100-percent guarantee.
Meyers Leonard, Illinois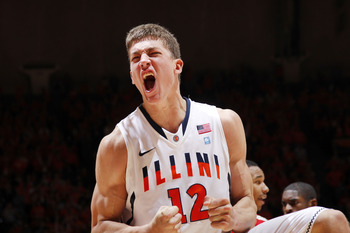 Joe Robbins/Getty Images
Leonard is considered a raw talent, and he could be a project.
A player like Zeller is more refined and could come in and make a more immediate impact, but Leonard could ultimately develop into a better player than Zeller.
Granted, it'll be up to Leonard whether he's up to it. If Leonard pans out, he could help fill a huge void in Houston's frontcourt.
Kendall Marshall, North Carolina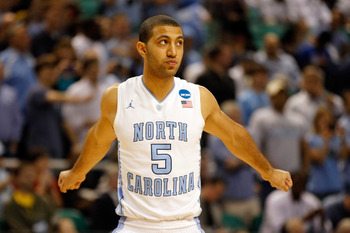 Streeter Lecka/Getty Images
Marshall's ability as a distributor and playmaker is unquestioned.
He would be a relatively safe pick compared to the others listed.
If the Dragic/Lowry situation doesn't work out and only one is retained, picking Marshall to shore up depth at guard isn't so bad.
Both Lowry and Dragic play at a high enough level to be starters, and Marshall would complement either one of them well in a rotation.
With Marshall, it seems most of what you see is what you get. There may not be much to look forward to in terms of development, but he could easily become a solid role player at the next level.
Keep Reading

Houston Rockets: Like this team?