Justin Blackmon and 5 NFL Rookies Who Will Disappoint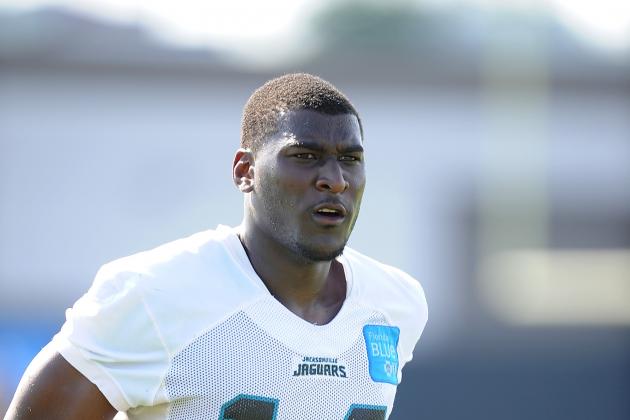 Rick Dole/Getty Images

With the draft over and minicamps underway for the 2012 season, it's time to sit back and take a look at just what rookies will not live up to their hype.
Some rookies will disappoint because of the choices they have made, such as Justin Blackmon.
Others will be a disappointment because of the situation they are walking into.
It's hard to look at any rookie's college career and the offseason and say who will disappoint or who will stand out above the rest.
Rest assured that the rookies on this list have had some problems that will easily set them up for disappointment.
Begin Slideshow

»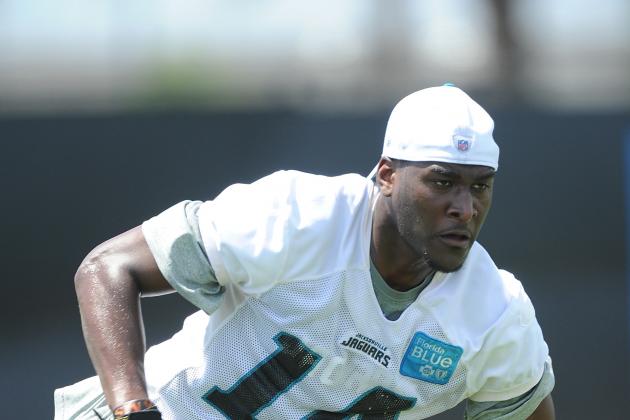 Rick Dole/Getty Images

What is there really to say about Justin Blackmon?
Yes, he did well in college, but the trouble with Blackmon starts with where he excels.
Blackmon is a solid physical player. He is also an extremely good route-runner. The problem is, a lot of rookies struggle when it comes to running routes when they first enter the NFL.
Add that with the fact that Justin Blackmon ended up on the Jacksonville Jaguars. While he is a much-needed addition to that team, they still need to fix other major problems, such as determining if Blaine Gabbert can be their main QB, or if they should attempt to find someone else.
Now on top of all that, add Blackmon's recent DUI trouble, and you have a formula for disappointment.
It's sad that Blackmon has already disappointed fans and officials throughout the league, before he has even stepped on the field.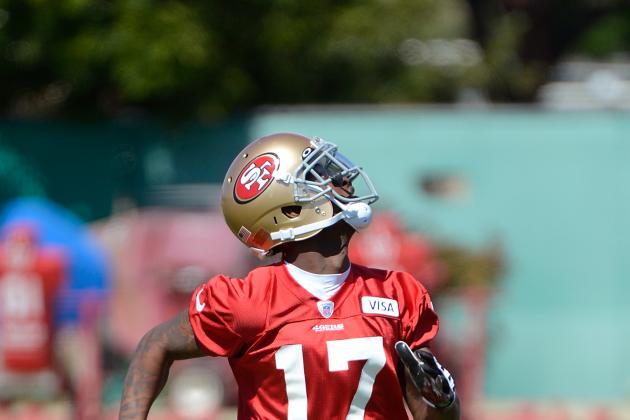 Thearon W. Henderson/Getty Images

When the 49ers picked A.J. Jenkins as their first-round pick, it left a lot of people scratching their heads.
Jenkins is a good receiver, but he was not expected to go in the first round, or even before other rookie receivers like Stephen Hill.
Jenkins' specialty is that he is extremely fast. Standing at about six feet tall, it's hard to see why the 49ers choose Jenkins. The 49ers struggled the most in the red zone last season, and while Jenkins might be able to get them to the end zone with his speed, how much will he really impact them once they get there?
Let's not forget that the 49ers have also signed Mario Manningham and Randy Moss this season. With a team now stacked with offensive weapons, how well Jenkins stand out?
There is also the issue with Jenkins not being in shape at the 49ers minicamp. Now Jenkins has to go through extra conditioning just to get himself back in shape.
How will this all play out for Jenkins and the 49ers in the end? Well, that really depends. Is Jenkins a hard worker? Will he be able to get in top shape before the season starts? Since he is all about speed, being out of shape would essentially make Jenkins pointless.
Don't be surprised to see Jenkins not live up to the hype when the season starts.
In case you want to see Jenkins out of shape for yourself, here is a video of him running a figure-eight race against co-rookie Chris Owusu.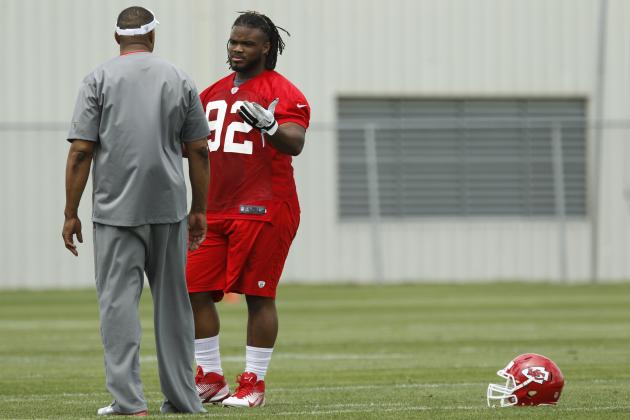 Kyle Rivas/Getty Images

Dontari Poe is going to need a lot of work. Don't expect him to have a breakout first year as a Chief.
He's going to be a disappointment to most, especially since he was a first-round pick.
Poe does have great physical ability, but the question is if he can use it correctly.
He might struggle with adapting to the Chiefs' 3-4 scheme, which would lessen his expected impact on the Chiefs defense.
Other issues with Poe include his poor awareness of the football and his lack of effort. When it comes to his awareness, Poe tends to engage an offensive player rather than try and locate what's going on with the football.
Poe also has a problem with giving 100 percent effort on the field. This, of course, is a huge problem. Poe will have zero success coming from a lower-level conference to the NFL if he does not give 100 percent effort. He will also not be able to improve and will essentially lose all of the potential that the Chiefs see in him now.
Poe also didn't have an amazing year at Memphis. With 33 registered tackles, eight tackles for loss and one sack, you have to be wondering what the Chiefs saw in him.
Does Poe have potential? Sure, but arguably anyone on this list does. To be asked to start for a team and make an immediate impact is much different.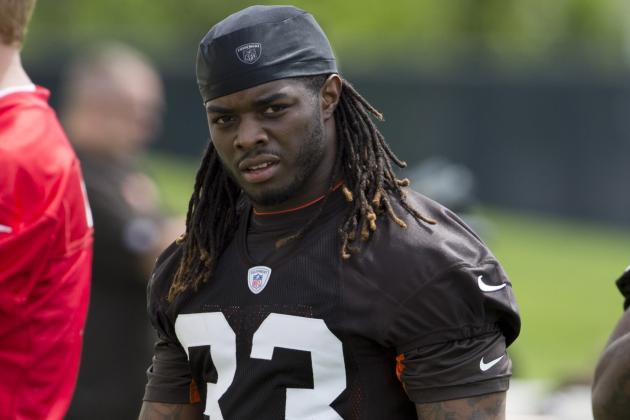 Jason Miller/Getty Images

The first three rookies that were mentioned all had problems of their own that would make them disappointments next season.
The next three have a different set of problems.
Starting with Trent Richardson, it's hard to see how how this powerful rookie running back could be a disappointment in the coming season.
After the success the Browns had with Peyton Hillis in his first year, it would be safe to assume that they are going to try and copy that success with Trent Richardson.
The problem lies in the Browns themselves. If they use Trent Richardson as their main offensive weapon, it will be that much easier to figure out how to stop him. Remember, he is a rookie going into the NFL and playing against some veteran defenses. How can he possibly have the success people are predicting him to have if opposing defenses are constantly preparing to stop the Browns running back?
Sure, the Browns drafted a new quarterback this year, but they lack a good receiving corps.
It was clear when the Browns picked Trent Richardson, he was going to be their main offensive weapon.
The problem is that every team in the NFL knows this as well.
Trent Richardson could be a fantastic player. Unfortunately, being stuck on a one-dimensional team like the Browns is only going to set Richardson up to disappoint.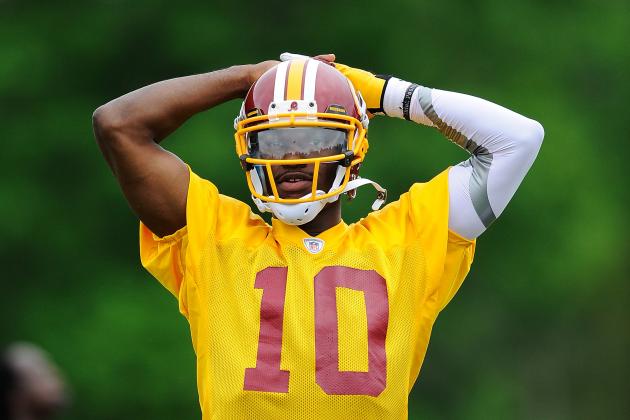 Patrick McDermott/Getty Images

Sorry folks, RG3 will more than likely disappoint this upcoming season.
It's not all his fault, and it really depends on what exactly you expected out of RG3.
If you think he is going to be some saving grace for the Redskins, then you will be disappointed. He will be lucky to even have a solid season.
Two major problems occur when talking about RG3 and how well he will preform. We have to remember that while we really have no idea how well any of these rookies will do, in the case of RG3, you can look at the team around him and see problems.
The issue with the Redskins and their team lies in two parts: They have no All-Pro receivers and they need to fix their offensive line.
While Santana Moss and Pierre Garçon are two solid receivers, the Redskins still lack a top receiver. For a rookie QB, that can always be a problem. Moss and Garçon will have to be playmakers at one point to help out RG3 if he begins to struggle placing the ball.
The receiving corps isn't the biggest issue, though; the offensive line is. If it's not fixed by the time the season starts, RG3 will only be set up for failure.
Let's not forget that he has entered a division that is known for rushing the passer. All three other teams—Giants, Cowboys, and Eagles—have dangerous defensive ends. If the offensive line can't protect Griffin, how do you expect him to succeed?
Add a bad offensive line with the fact that Griffin III likes to hold onto the ball for too long—he sometimes focuses too much on a receiver, which could lead to trouble with pocket presence—and the Redskins will be lucky if he can play the whole season.
Robert Griffin III might be a hard worker, but he is going to have a disappointing season.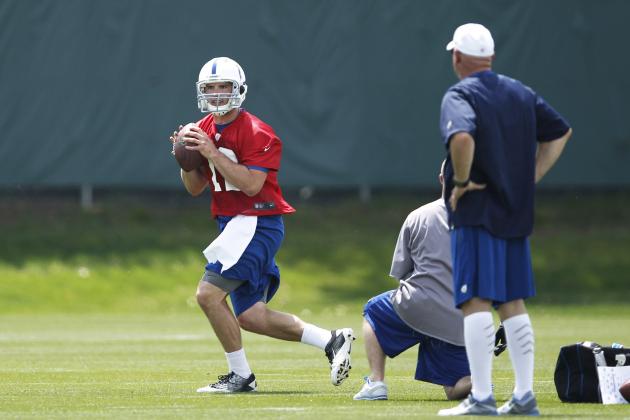 Joe Robbins/Getty Images

How can Andrew Luck not be a disappointment at this point?
This rookie QB is set up to disappoint simply by the way he is talked about in the media.
Luck was the choice for the Colts, who decided to go with him instead of sticking with Peyton Manning. That right there is a pretty big position to fill.
Luck did play well in college, but so did the other QBs that went during the first round of the 2012 draft.
Putting aside Luck's skill for a second, we have to look at the team that surrounds him.
What will the receiving corps look like for Luck? Right now, the best receiver on the team is veteran Reggie Wayne. While he's a solid receiver, he is also oldest wide receiver on the team. He may be able to help Luck knowledge wise, but how much of a playmaker can Wayne really be?
The Colts lack receivers, and with no one to throw it to, how can Luck live up to his hyped potential?
It goes above and beyond receivers, though. The whole Colts offense is in shambles. It was built to revolve around Manning, and now that he is gone, the system has fallen apart.
How good is their offensive line? Will they be able to protect Luck when going up against NFL defenses?
That could also end up being a big problem for Luck. No matter how good you may seem, without proper offensive protection, you're going to mess up more times than you will succeed.
And what about the running game? That's another issue that is a mess, and if the Colts go into the 2012 season without a solid running game, that will put even more pressure on Luck.
The Colts will more than likely be terrible for several years. They may finish better than they did last year, given that they have the easiest schedule of the 2012 season, but don't look to Andrew Luck to be the saving grace this team needs.
Is Luck going to disappoint? Absolutely. After being hyped up so much, the only place left to go is down.