WWE Raw SuperShow Results: Live Blog, Coverage and Analysis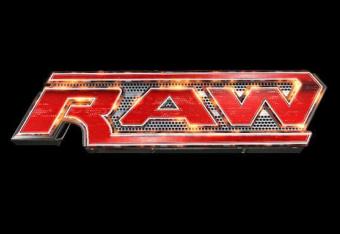 Hey, Bleachers. This is the live blog for the June 11 edition of the WWE Raw SuperShow, where we cover all the action as it happens and host community discussion in the comment section.
Tonight is a three-hour special and marks the return of Vince McMahon to WWE television.
Mr. McMahon will be reviewing WWE general manager John Laurinaitis, and there are plenty of questions surrounding tonight's show. Will Laurinaitis still be GM by the end of the night?
This is also the go-home show for No Way Out, so expect the current feuds to get plenty of attention and the extra hour put to good use.
Keep in mind that since this is a three-hour special, Raw starts an hour early, at 8 p.m. ET, on the USA Network.
Tune in with us tonight, and sound off in the comment section with your thoughts as the show goes live!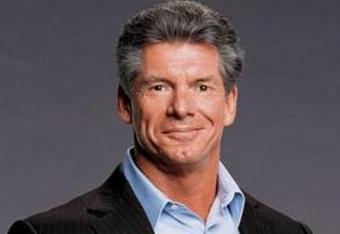 Vince McMahon is out with security, and he calls out Laurinaitis. Awesome shot of Johnny looking at the wrecked scooter as he walks down the ramp. Was the wrecked scooter a sign of what lies in store for Johnny's career?
Laurinaitis says he doesn't appreciate what Vince did to his scooter. Vince apologizes just a little, and Laurinaitis says Vince didn't need the security either, he wouldn't think of laying a hand on Vince.
Vince chuckles, the security is there to escort a certain someone out of the building. Laurinaitis argues over people power being his saving grace, Vince isn't giving in, and is set to fire him.
Big Show comes out before Vince can say the words, he's got a mic in hand.
Big Show is going in hard on Vince, he says Vince is the reason Big Show has made a fool of himself over the years, and wouldn't let him be a giant. No longer does he have to be part of Vince's dog and pony show.
Big Show can do or say whatever he wants, because of his new iron clad contract Laurinaitis offered him. Show tells Vince to be more concerned with John Cena, rather than John Laurinaitis. Show is going to pluck Vince's golden goose.
Cena comes out and is focused on Big Show. Cena says Show has always been a giant, and the only difference is now the world revolves around him. Was that supposed to make all of Big Shows statements to Vince invalid?
John Cena says Big Show is the favorite at No Way Out, and if Big Show doesn't destroy Cena, he's just going to be the World's Largest Disappointment.
Vince says he's going to be ringside at No Way Out. If Big Show loses to Cena, Laurinaitis loses his job.
Cena and Show start to scrap, they throw security out of the way, Big Show misses Cena with the WMD, and knocks out Vince to end the show.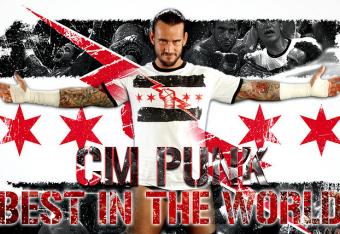 Punk approaches a very nervous AJ, and tells her not to worry, everything is going to be alright so long as she stands on the apron and doesn't do anything crazy.
She kisses his cheek and walks off, Punk sighs, and we're off to commercial break, the match coming up next.
CM Punk & AJ vs. Kane & Daniel Bryan:
CM Punk is going at it with Daniel Bryan, and in comes Kane, Punk is getting roughed up. He unintentionally tags in AJ by getting thrown into the corner.
AJ smiles at Kane, and prances around him, then jumps up on him, wrapping her arms around him. She plants a kiss right on his lips. Boy it's a long one.
She hops off of him as Punk recovers on the apron, and Kane is shocked, he tags in Daniel Bryan and leaves. Punk takes out Bryan quickly, and that's a wrap.
CM Punk & AJ def. Kane & Daniel Bryan via Pinfall.
AJ sits cross legged, CM Punk style, and looks pleased with the result. Punk looks pleasantly surprised. But not as pleasantly surprised as Kane, who is at the top of the ramp staring.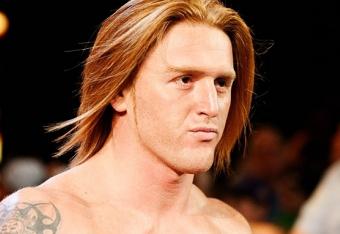 Here comes a former Raw main eventer, to face Heath Slater. Slater cuts a pretty not good promo, saying It's time...It's time...It's Slater time.
I know a certain man who will disagree.
Vader vs. Heath Slater:
The crowd is hot for Vader, and Slater tangles with the big man. Vader is throwing down, clobbering Slater.
Slater tries to slam Vader, and Vader just splashes him. Vader dishes out a slam of his own in the corner, and here comes the Vader bomb! That's a wrap.
Vader def. Heath Slater via Pinfall.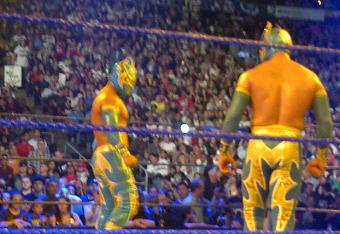 Sin Cara vs. Curt Hawkins:
Squash for Sin Cara, but I'm stoked that Hawkins is making an appearance. Showcase match for the high flyer, he hits his finisher, and that's a wrap.
Sin Cara def. Curt Hawkins via Pinfall.
I'm curious to see how the rest of the night goes.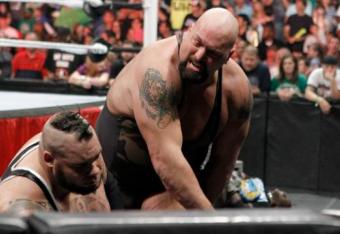 Big Show vs. Kofi Kingston in a Steel Cage:
Kofi is taking a thrashing, but he does get to have his moment. He tries to escape, and hits Big Show with the Trouble in Paradise, but only gets a two count. Kofi then makes a run for the door, but doesn't get out that way either.
Big Show knocks Kofi out, and struts out of the cage. That was one way to soak up plenty of time.
Big Show def. Kofi Kingston.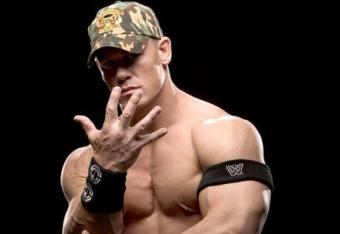 Vince makes fun of Jim Ross backstage with Hornswoggle. John Cena approaches when Hornswoggle leaves, and says that it's time for Laurinaitis to go. Vince says that he doesn't need managerial advice from a guy who didn't do so good at WrestleMania.
Cena mentions how many times Vince lost at Mania, and Vince waves it off. Vince tells Cena not to think about helping Kofi in his cage match with Big Show.
Cena says he talked to Kofi, and Kofi is going to handle his own business. Cena takes one more shot at Vince losing at WrestleMania, and leaves.
Otunga tries to kiss up to Vince one more time, and Vince says he can't stand someone who kisses rear ends, no offense to the man who was sitting next to them, William Regal.
Kofi and Big Show are coming up.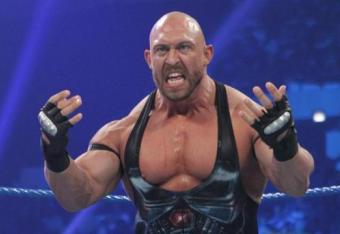 Ryback vs. Two Jobbers:
He trashes them. I shouldn't even have to describe this to you. The only thing different was that he clotheslined one guy that ran away at ringside, and threw him back into the ring. Time to start crushing the actual WWE jobbers.
Ryback def. Two Jobbers via Fatality.
Kofi Kingston vs. Big Show is coming up.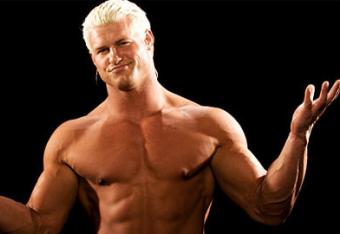 Christian vs. Dolph Ziggler vs. Jack Swagger vs. Khali:
Khali is gone so fast I didn't even see how it happened, one man down.
Christian is looking real strong, and is spending a lot of time battling only with Swagger. Christian hits the Killswitch on him, but Ziggler runs in and steals the pin while Christian is recovering! It's Dolph and Christian now.
Christian slingshots Ziggler into a turnbuckle, then hits the spear, but Ziggler kicks out! Ziggler with his Fameasser, but Christian kicks out. Ziggler avoids Christian diving off the top rope, then hits the Zig Zag.
Ziggler gets the pin! He'll be facing Sheamus at No Way Out. I thought WWE might mess up the obvious booking here, but they didn't! Solid.
Dolph Ziggler wins the 4-Man Elimination Match.
Vince has a backstage segment with Natalya, where she wants the Hart Dynasty to come be on Raw, he gets away, only to run into Brodus Clay's funkettes. They try to get Brodus back on Raw, but Vince denies them.
Instead, they dance with Vince. Afterwards, Zack Ryder is standing there, with his mind blown. That was worth a chuckle.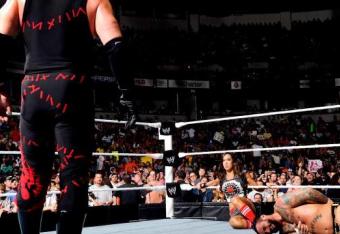 Daniel Bryan comes out to cut a promo, he names himself, CM Punk and Kane. One of these things is not like the other, and that's Daniel himself.
He doesn't have a 95 pound weakness named AJ, Punk is trying to hook up with her to get into his head, and Kane thinks getting to second base is when a woman looks at him and doesn't vomit.
He says she's still crazy about him, and that once you go Bryan, there's no point in tryin'!
Bryan tries to lead the crowd in a yes chant, but Punk comes out.
Punk says that for someone supposedly not interested in AJ, Bryan sure does talk about her a lot. Punk found out that she's actually pretty cool, and is way out of Bryan's league.
At No Way Out, Punk is going to beat a mentally deranged freak, or Kane. Bryan says no, no, no.
Bryan says that Punk has changed, that Punk claims to be the voice of the voiceless, and panders to everyone. The reason the fans are voiceless, is because they have nothing intelligent to say. The crowd boos Big Show for being a sell-out, but the biggest sell-out is Punk himself.
That struck a nerve.
Punk says he hasn't changed a bit, and is the same guy he was when he cut that shoot promo last year. He hasn't compromised himself for anyone, but he can't say the same for Bryan. Since Bryan broke through, he's changed, becoming a self-absorbed, goat faced (goat faced? yep, goat faced), moron.
Punk is going to give Bryan a wake up call, ironically, when he puts him to sleep. With that, Kane's pyro hits, and out comes the big red machine.
Kane lists some of his accomplishments, and says he's going to win that belt. AJ comes out, interrupting. She says that she looked into Kane's eyes and saw that Kane has a heart.
Punk says that you just got to love crazy chicks.
She turns her eyes to Bryan, and says no one truly gets over their first love. Then, she looks at Punk, who just has the biggest grin on his face like he's about to explode with laughter.
AJ says Punk is pretty much just the coolest guy ever.
Laurinaitis comes over the Titantron and makes a tag team match, Bryan and Kane against CM Punk and...AJ.
Oh boy.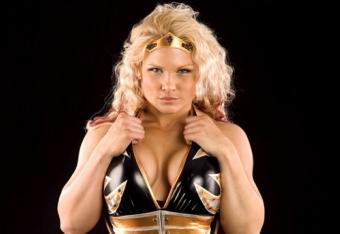 Santino & Layla vs. Ricardo Rodriguez & Beth Phoenix:
Interesting pairings here. Beth and Layla start things off, but Ricardo makes the tag, thinking he'd have to face Layla. He immediately tags Beth back in when Santino comes in.
Beth tells Ricardo to stay out. Ricardo runs in as the match continues, and Layla sends him flying out of the ring. Santino chases Ricardo with the Cobra, and Ricardo runs right into a ring post.
In the ring, Beth Phoenix hits the Glam Slam, and Layla is done.
Ricardo Rodriguez & Beth Phoenix def. Santino & Layla via Pinfall.
Ricardo mocks them, and Santino rips Ricardo's shirt off, revealing a Justin Bieber, it's skin tight. Alright, I laughed.
Backstage, David Otunga is buttering up Vince McMahon. Vince says that he doesn't like the way Otunga puckers up, doesn't like backstabbers, and definitely doesn't like lawyers.
Kofi Kingston runs in saying he wants Big Show tonight, Laurinaitis follows, Kofi demands the match. Laurinaitis makes it...in a cage. Vince McMahon approves of the matchmaking.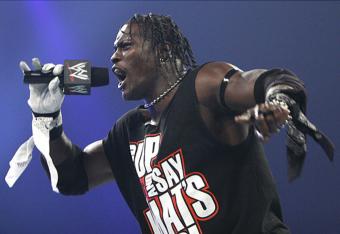 We return from commercial to see Tensai in the ring assaulting Sakamoto, and yelling at him. Referees come out to get Tensai to back off.
A Raw 1000th episode promo plays, featuring Seth Green talking about his time on Raw.
R-Truth is interviewed backstage, and says he feels just fine after being attacked by Big Show two weeks ago. He starts talking to Little Jimmy. The Little Jimmy gimmick was a lot better when Truth was a heel.
Truth predicts that John Cena is going to beat Big Show at No Way Out, then out of nowhere a big right hand cracks R-Truth in the jaw, knocking him out. Big Show stands over him, and walks away a moment later.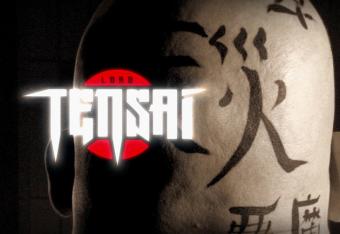 We're informed by the announce booth that Alberto Del Rio is in fact out with an injury, and won't be facing Sheamus at No Way Out. The new number one contender will be announced later tonight.
Laurinaitis announces Sheamus' opponent, and he's an angry man.
Sheamus vs. Tensai:
That's a lot of weight in the ring, two big men throwing down. Sheamus is getting challenged by Tensai early as we go to commercial break.
Tensai catches Sheamus in the middle of his diving "battering ram" and hits his choke-slam, Sheamus kicks out at two. Sheamus eats a few headbutts, but makes his way to his feet, and lands the Brogue Kick!
Sheamus gets the pin.
Sheamus def. Tensai via Pinfall.
Backstage, Vince tells Laurinaitis that match was strike one. Vince asks who will be facing Sheamus at No Way Out, and Vickie Guerrero steps in to suggest a Triple Threat match between Sheamus, Dolph Ziggler, and Jack Swagger.
Vince says that's not a bad idea, but maybe Laurinaitis has something better in mind. Laurinaitis asks Teddy, in the spirit of people power, and Teddy suggests a Fatal 4-Way between Ziggler, Swagger, Christian and the Great Khali tonight to determine the challenger. Vince really likes that idea, Johnny sends Teddy to go get them coffee.
Laurinaitis tries to fist bump Vince, Vince says he has small hands and walks off.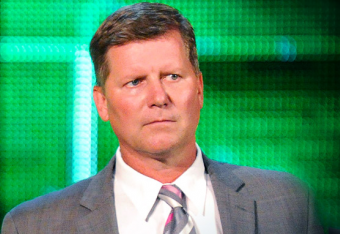 John Laurinaitis, Mr. Excitement himself, rides his scooter down to the ring after being introduced. He takes a mic and starts to address the crowd, but Mr. McMahon's music hits, cutting him off.
Out comes Vinny Mac himself, flexing his swagger as he strides down to the ring. Laurinaitis tries to shake his hand, and Vince rejects him, saying this is all business.
Vince asks why he shouldn't fire him right now, and Laurinaitis says two words...people power! McMahon isn't impressed as the crowd is definitely against Laurinaitis.
Laurinaitis notes some similarities between himself and McMahon, McMahon turns around and points out Laurinaitis' faulty signings and the lawsuits he's cost the WWE.
Vince notes how horrible the resigning of Big Show was, Laurinaitis says Vince is made because DX used Big Show to embarrass Vince years ago.
Sheamus cuts them off, and comes down to the ring, and the Great White is all smiles. Sheamus begs Vince to throw out Laurinaitis tonight. Laurinaitis is mad, he's going to go to the back and find an opponent for Sheamus to make him sorry tonight.
Vince stops him from leaving, and says that it better be a very good opponent, and that every match should be great tonight, because if they're not...he's going to hear these two words...
YOU'RE FIRED!
Johnny stomps off, and Vince leaves on Johnny's scooter. Vince sends the scooter off the edge of the stage, and struts off. Sheamus' match is coming up next.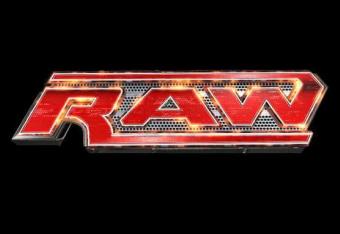 Raw is live! Coverage of the opening segment coming up next. The boss is back!
This article is
What is the duplicate article?
Why is this article offensive?
Where is this article plagiarized from?
Why is this article poorly edited?