Pacquiao vs. Bradley: Was Pacquiao Defeat a Big Sports Conspiracy?
June 11, 2012

Kevork Djansezian/Getty Images
Two days removed from one of the most controversial decisions in recent boxing history, it seems almost superfluous to present yet another article on the Pacquiao vs. Bradley fight. Especially considering that seconds after the match was over, the Internet was flooded with articles, tweets and podcasts claiming foul play was involved. 
Pacquiao, the favorite to win the match (and arguably the better athlete in the match), had lost by decision—an unfortunate event for the Filipino superstar following an immaculate 15-match winning streak.
"It was impossible!" cries read online. And yet in the midst of this controversial decision, is the a possibility that Pacquiao's loss is actually a long-term victory for the savvy businessman? 
Let's face it, Pacquiao vs. Bradley (Pacquiao vs. anyone actually) is only a stepping stone toward the fight boxing enthusiasts everywhere want to see—Pacquiao vs Mayweather. For years, the possibility of the match has buzzed around, but until now it seemed like this match was going to be only a dream bout. 
Consider this: Now that Pacquiao has lost his victory streak, now more than ever he seems like a beatable opponent. Sure a rematch against Bradley seems almost inevitable, but could it be that by losing to Bradley (even if it was under "fixed" conditions), the Pac-Man is luring a reluctant Mayweather? 
If the unbeatable Pacquiao could lose to Bradley, what does Mayweather have to fear? 
But even if this wasn't the reason for Manny's loss, there are other elements of this defeat that benefit Pacquiao. 
Unless the Pacquiao vs. Mayweather fight happens soon, the Filipino boxer is running out of viable opponents—few are the remaining men whom Pacquiao can take on and still generate enough interest for people to pay for the fight.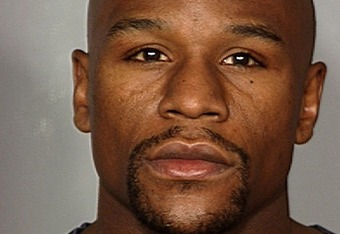 Handout/Getty Images
Enter Pacquiao vs. Bradley part II. 
Losing to Bradley (especially in such a controversial way) guarantees both men another fight in the future and another big paycheck. 
Maybe this loss wasn't such a bad thing. 
Luis invites you to be part of his sports writing journey by following him on Twitter: @luchalibrelife or via Facebook.