WWE's Most Overrated Finishers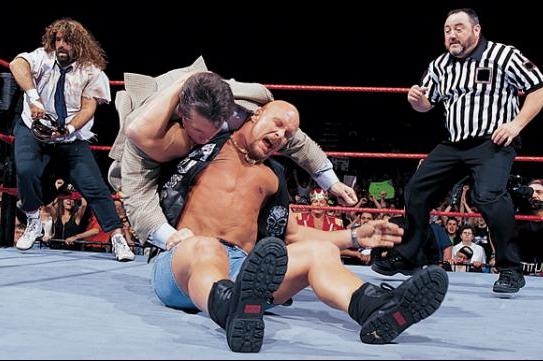 Photo: WWE.com
This article is not an attack on any superstar.
Over the years, WWE fans have seen a variety of finishing maneuvers.
Regardless of who your favorite superstars might be, this article addresses those finishers who use basic moves that are relatively unimpressive when compared to the vast variety of wrestling moves available.
Let me be clear: this is not a list of the worst wrestling finishers. And the list is in no particular order. I'll let you decide.
Here we go.
Enjoy!
Begin Slideshow

»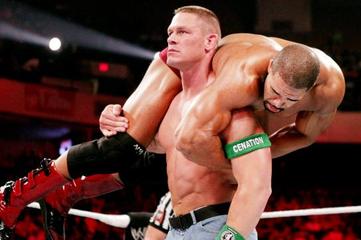 Photo: WWE.com
I respect John Cena.
Regardless of my personal opinion regarding how he's been used, John Cena has been the face of the WWE for a long time and he's had some great matches.
The Attitude Adjustment (AA), however, is a poor finisher.
The AA, formerly known as the F-U, is a basically a fireman's carry slam. There have been instances when this finisher was sold well, however, those occasions are few and far between.
The problem with the AA is that it has the potential to be a great finisher.
It's all in the execution.
If performed as a Death Valley Driver or Sit-Down Power Slam, I'd support it.
But as it's currently performed by John Cena, it's just as devastating as...a suplex or shoulder toss.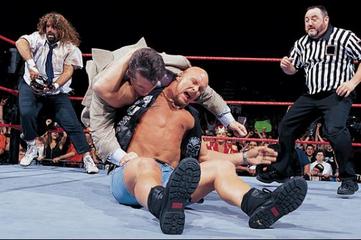 Photo: WWE.com
Stone Cold is a legend.
He ignited the Attitude Era, defined it and sold seats like no other.
His promos are unforgettable.
The "What?!" chant still lives to this day.
And fans still want to see him in the ring, preferably against CM Punk, Undertaker, Rock, Brock Lesnar or even Goldberg.
The man's legacy is undeniable.
But his finisher, the "Stone Cold Stunner," is nothing more than a kick to the gut followed by a jumping jawbreaker.
You know it in your heart to be true.
And while the maneuver looks painfully annoying to the recipient, and could possibly knock out some teeth, it's more of an inconvenience to the opponent than a devastating finisher.
Sure, it's fun to watch, but Austin could have done better than that.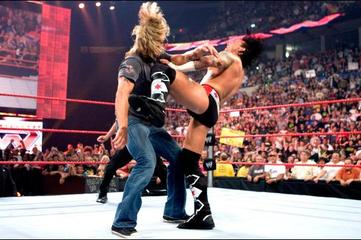 Photo: WWE.com
He's the self-proclaimed "Best in the World."
He's a rebel. He talks back. He doesn't back down. He's straight-edge.
He's the current WWE champion.
He's had an array of much talked-about feuds—Cena vs. Punk, Bryan vs. Punk, Jericho vs. Punk. Summer of Punk also comes to mind. And he still has much more to give to the company and fans.
But for all the hype and his unstoppable winning streak as current champion, the Go-To-Sleep (GTS) is...
Unimpressive.
CM Punk lifts his opponents, some even larger than he, to just drop them back down onto their feet again and then deliver a knee to the face.
It's just a knee to the face. A basic move. The fireman's carry that precludes it is just for show.
CM Punk is better than that.
And you know it.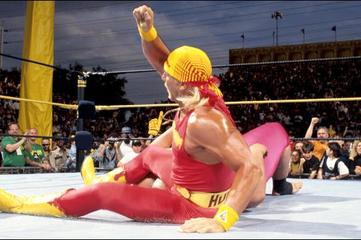 Photo: WWE.com
Hulkamania took the world by storm.
Hulk Hogan played a huge role in making the WWE bigger than life. Although he didn't do it by himself, without Hulk Hogan, it's hard to imagine where WWE would be today.
Although Hogan's personal life has been riddled with controversy, he's still one of the biggest names in wrestling.
However, there's nothing atomic about his leg drop.
I get it. He taunts. He runs. He jumps. It's a large guy dropping the full weight of his leg on your head.
Except in pro-wrestling, it's just a basic move.
As the years progressed, Hogan's finisher just got worse and worse. Barely able to run or jump as a result of injuries and surgeries, Hulk Hogan could rarely impress me with this finisher.
In fact, I can think of a bunch of wrestlers who performed leg drops better—Undertaker, Edge, Matt Hardy, Bret Hart and even Vince McMahon.
I can hear the glass shattering in the figurative room of your childhood memories. I feel for you.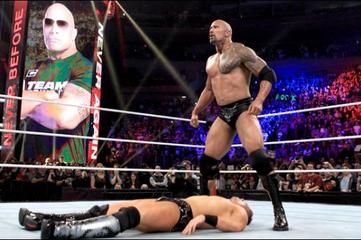 Photo: WWE.com
He has been called many things.
The People's Champ. The Most Electrifying Man in Sport's Entertainment. The Brahma Bull.
He's got an abundance of legendary feuds under his belt: Rock vs. Hogan, Rock vs. Cena, Rock vs. Brock, Rock vs. Austin.
His ability to entertain in and outside of the ring is matched by few, if any.
And yet, I must be fair.
The People's Elbow is what it is. It's just a running elbow to the chest.
I'm a big fan of The Rock. I have enjoyed what he's done for the business. I've enjoyed most of his movies.
I even enjoy The People's Elbow.
I'm sure it would hurt in real life. But in my heart, I know it's just a basic move.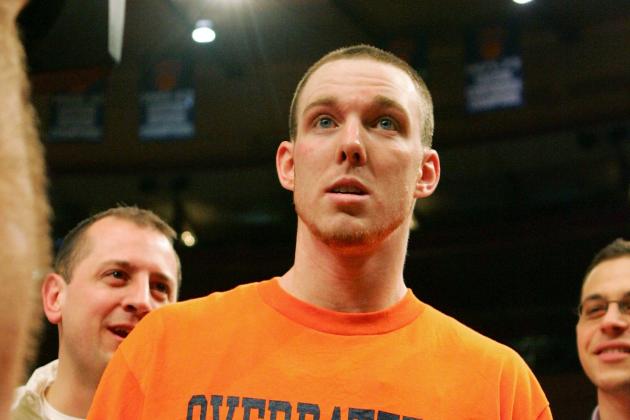 Jim McIsaac/Getty Images

As I mentioned in the beginning, this is not a list of the worst wrestling finishers in WWE history. Other writers have covered that topic.
Nor is this a list of horrible finishers. Some of these finishers are entertaining.
These are finishers performed by extremely popular WWE superstars, that, when scrutinized, don't really live up to the hype.
They are glorified basic moves that many other wrestlers have performed, except these superstars in particular incorporated these moves to end their matches.
But credit must be given.
These superstars have managed to take basic moves and make them popular. Some superstars have even put an original twist on these moves, making them their own.
Something should be said for a superstar's ability to take a basic move and make people love it.
And while I think some of these moves are technically unimpressive, they have been elevated to mainstream consciousness through each of these superstars' legacy.
I hate that I love some of these moves. But that's part of the magic.
I'm sure you have your own opinions, so please comment below!