NHL Preview: 10 Teams That Will Take a Step Back in 2012-13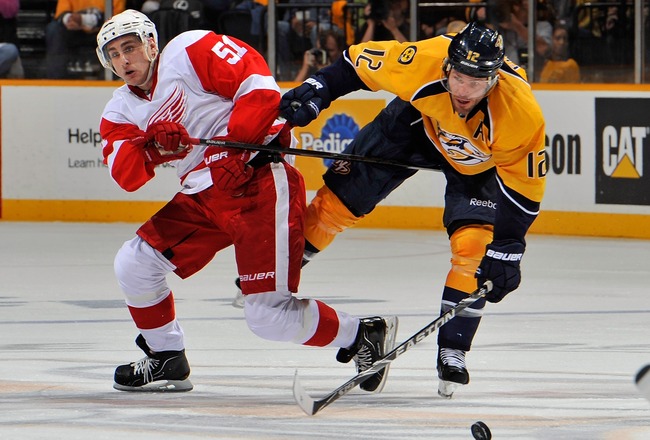 Frederick Breedon/Getty Images
The Stanley Cup was awarded to the Los Angeles Kings Monday night—now the NHL's offseason officially begins.
OK, it's early for this, but this article will take a look at 10 NHL teams that are likely to take a step back in 2012-13.
A few things to keep in mind while reading this article:
1) Taking a step back does not mean that next season will be a disaster. It just means that next season will probably not be as successful for the team in question as this season was. A team can drop from 100 points to 88 points, make the playoffs and still be on this list.
2) There is a lot that will happen between now and opening day. The NHL Entry Draft will be held this Friday, and free agency won't begin until July 1st.
Trades can happen at any time, and of course a labor stoppage may also loom over the NHL as the collective bargaining agreement between the owners and players expires in September. So remember, everything is subject to change.
So while this list is very preliminary, here is a list of 10 teams that are likely to take a step back next season. The teams are presented in no particular order.
Boston Bruins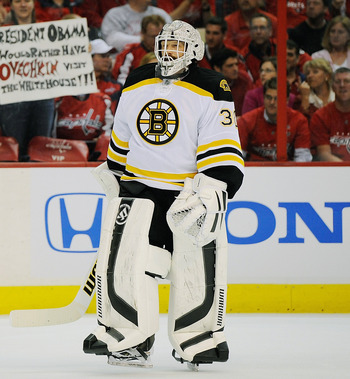 Patrick McDermott/Getty Images
No, I don't expect the Bruins to drop out of the playoffs or anything that drastic, but the probably loss of goalie Tim Thomas certainly doesn't help.
Tuukka Rask is his likely replacement (Rask is a restricted free agent himself) and while Rask has proven he is ready to be a starter in the NHL, he doesn't have the proven playoff and big-game resume that Thomas does.
There is plenty of young talent left on the Bruins and the team is deep, but losing their All-Star, Conn Smythe Trophy-winning goaltender as he takes a break from hockey will hurt the B's in 2012-13.
Vancouver Canucks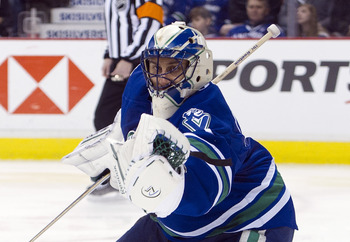 Rich Lam/Getty Images
The Canucks have won back-to-back Presidents' Trophies, so they have nowhere to go but down. It is all but certain that Vancouver will be trading or letting go of goalie Roberto Luongo in the offseason and turning the goaltending reins over to Cory Schneider.
While Luongo has come up with a few too many clunkers in the clutch, Schneider still hasn't proven he can be an undisputed No. 1 goalie in the NHL while Luongo at least gets the job done until the pressure is on in the playoffs.
Add the possible loss of UFA Sami Salo or RFA Mason Raymond, and you have to figure at the very least the Canucks will not win a third straight Presidents' Trophy. Still, they are still likely to be favored to win the Northwest Division.
The true mark of the changeover from Luongo to Schneider will be determined by how far Schneider can carry the Canucks in the playoffs.
Washington Capitals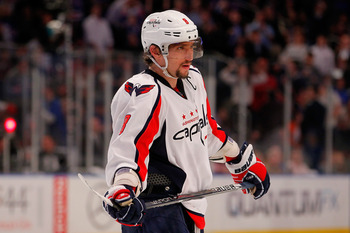 Paul Bereswill/Getty Images
There are several large question marks facing the Washington Capitals as we head into the summer of 2012.
Dale Hunter, who finally managed to get the entire team to buy into an effective, defense-first system, elected not to return as head coach. His successor will have his hands full trying to duplicate Hunter's performance.
Meanwhile, Alexander Semin and Denis Wideman head the list of UFAs who are unlikely to return. Defenseman Mike Green is an RFA and the Caps have to wonder if he's worth what he might cost. Green has had trouble staying healthy recently and may not be a great fit in a defense-first system if the team opts to continue to go in that direction.
The overall question of Alex Ovechkin's dedication and willingness to sacrifice for the good of the team remains an issue the new coach will have to deal with.
Young goalies like Michal Neuvirth and Braden Holtby give the Caps hope for the future, but look for them to take a step back while they adjust to a new coach this season.
Phoenix Coyotes
Christian Petersen/Getty Images
The Coyotes surprised everybody by winning the Pacific Division and reaching the Western Conference final this year. While goalie Mike Smith will be back, the Coyotes overachieved this year and will likely take a step back in 2012-13.
Phoenix relied on a lot of older veterans, and it remains to be seen how many of these players will return next season. Captain Shane Doan will likely be back, but he is 35.
Other UFAs include forwards Ray Whitney (40), Taylor Pyatt (30) and Daymond Langkow (35), and defensemen Adrian Aucoin (38) and Michal Rozsival (33). Can these veterans match their 2011-12 health and production? It's more likely some of them will decline.
Potential new ownership and a star goalie give the Coyotes hope, but matching their success of this season will be difficult.
Calgary Flames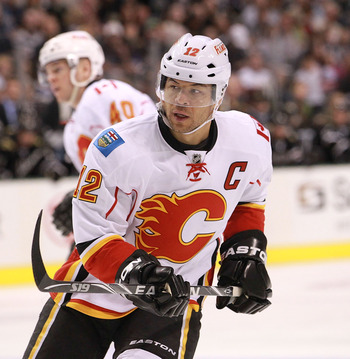 Ronald Martinez/Getty Images
The Flames have a philosophical problem.
Calgary has missed the playoffs for three years in a row, but instead of trading veterans like captain Jarome Iginla and standout goalie Miikka Kiprusoff in order to get young prospects and rebuild, Calgary's management has tried to add veterans and chased eighth place in the West year after year.
Meanwhile, Iginla and Kiprusoff are getting older and their trade value continues to diminish.
This year, some of the older players the Flames have brought in are scheduled to be UFAs. Center Olli Jokinen can be productive, but there is a reason he has rarely appeared in the playoffs during his NHL career. Forward Lee Stempniak and defenseman Scott Hannan are also UFAs and the Flames may lose some key pieces to the team that again narrowly missed the playoffs.
Until the Flames commit to rebuilding, they are unlikely to show major improvement and will continue to spin their wheels or worse. As their best players age, their production will decrease and the team will likely fall further in the standings.
Florida Panthers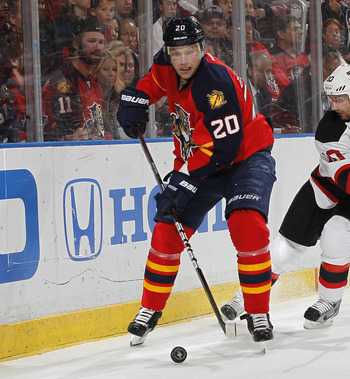 Joel Auerbach/Getty Images
The Florida Panthers surprised a lot of people by winning the Southeast Division this season. The Panthers needed to go on an offseason spending spree to reach the salary cap floor last summer, and new GM Dale Tallon spent effectively.
While the new additions came together quickly, big questions remain as to whether or not this team is built for the long haul.
Some key players are also up for free agency this year with defenseman Jason Garrison and veteran forward Mikael Samuelsson among the top UFAs, and Kris Versteeg and Dmitry Kulikov being key RFAs the Panthers will look to keep.
Goalie Jose Theodore will be 36 before next season starts; questions abound as to whether or not he can repeat his success of 2011-12.
Nashville Predators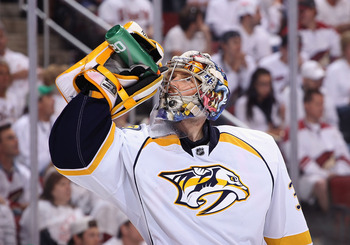 Christian Petersen/Getty Images
The Predators have a very eventful offseason ahead of them but they figure to lose some key players regardless of how well they do.
Their two best skaters are both potentially not returning. Ryan Suter is an unrestricted free agent and is in his prime at 27. Fellow defenseman Shea Weber is an RFA. It will be nearly impossible for the Predators to keep both without getting a home-team discount from both—and that is unlikely to happen.
Alexander Radulov and Sergei Kostitsyn are both RFAs. Radulov played well in his brief regular season stint with the club but broke curfew and created issues that indicate the talented but enigmatic winger may not be back.
Some key role players like Paul Gaustad, Hal Gill and Andrei Kostitsyn are also unrestricted free agents. How many of them the Preds will be able to keep will probably depend on what happens to Suter and Weber.
Nashville's GM David Poile has always found a way to keep his team competitive despite losing so many key free agents in the past. He will have his work cut out for him this summer. Don't bet against Poile in the long run, but a step back for the Predators is likely this year.
San Jose Sharks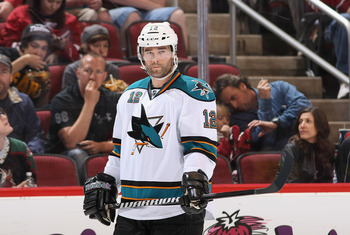 Christian Petersen/Getty Images
The San Jose Sharks are destined for a summer of change. The team that was a Stanley Cup contender for the past seven seasons always found a way to come up short in the playoffs.
This year, they were ousted quickly in the first round and some of their key players did not contribute much to the effort.
Patrick Marleau has spent his entire NHL career in San Jose, but he was nearly invisible in the playoffs against St. Louis. His production has dropped in recent years, and many people question his effort at times. It is very possible the Sharks look to move Marleau this summer.
It is less likely they move Joe Thornton, but at least one of their high profile players is likely to be moved. There have simply been too many playoff failures for the core of this team to stay together this year. Look for the Sharks to regroup and maybe take a step back this year in order to take two steps forward in the long run.
New Jersey Devils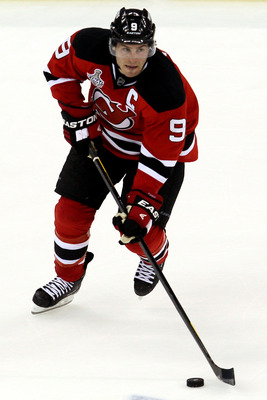 Jim McIsaac/Getty Images
The Devils made it to the Stanley Cup final, but this offseason will be full of unknowns.
The owner has money issues, the team has to repay a loan to the league and is looking for partners to try to raise capital.
Their best overall skater and captain, Zach Parise, is an unrestricted free agent. He is worth more than Ilya Kovalchuk to New Jersey but it's doubtful the Devils could outbid other teams for his services if he hits the open market July 1st.
Goalie Martin Brodeur is 40 and also an unrestricted free agent. If Brodeur retires, they may have enough cap room to sign Parise (but maybe not enough money unless they resolve the ownership issues). That may save them Parise but cost them arguably the best goalie of all time with no young successor on the horizon.
Key defenseman Bryce Salvador is also a UFA.
Never count out GM Lou Lamoriello, but the Devils are likely to have a rough ride this summer and take a step back next year.
Detroit Red Wings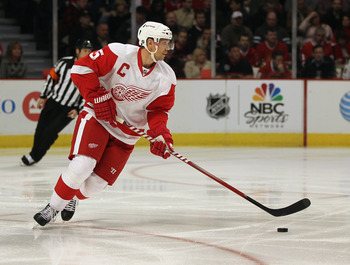 Jonathan Daniel/Getty Images
Regardless of what else happens, the Red Wings have to replace future Hall of Famer Nicklas Lidstrom, who hung up his skates after a remarkable career. In addition to the minutes Lidstrom played and the high level he played at, the Wings will miss his leadership.
Detroit also traded defenseman Brad Stuart to San Jose earlier this week. That move was expected, but the Wings still need to fill the void and minutes that the underrated Stuart provided.
Jiri Hudler and Tomas Holmstrom are UFAs. Holmstrom is 39 and may decide to join Lidstrom in retirement. Hudler will probably receive a better offer from another team than the Red Wings are looking to make.
Young defenseman Kyle Quincey is an RFA but the Wings almost have to bring him back with the losses they have already suffered on the blue line.
Detroit has a lot of older players on their roster, so expect some decline overall from some of the veterans. The Wings will be active in free agency and on the trade wire this summer, but unless they pull off a major move, expect this team to take a step back next season.
Keep Reading