WWE: Logical Predictions for Tonight's Raw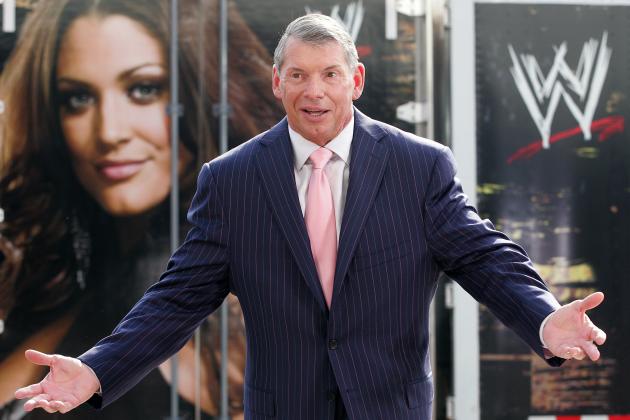 Mark A. Wallenfang/Getty Images

Tonight is a special three-hour edition of Raw, where Vince McMahon will be returning to give Big Johnny a performance evaluation. As this is the final Raw before No Way Out, expect to see a lot of closing up of details going into the pay-per-view.
Last week, we didn't see a whole lot, given that Big Show wasn't there to give the feud between he and John Cena even more of a slow buildup than people would like. Hopefully, the lack of this will push the WWE title match into the main-event slot for the PPV. However, with the booking of the WWE, I have low expectations for that.
Without further rambling, let's get to the point of this—my predictions for tonight's Raw.
Begin Slideshow

»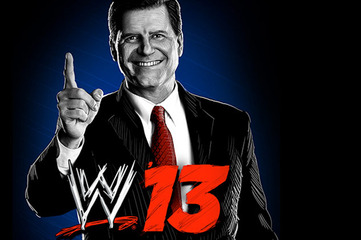 People Power!
Unfortunately for Big Johnny, his gimmick, his control and his on-camera appearances have just gotten extremely stale and repetitive. Every week we see Big Johnny, Otunga and Eve trying to throw out big words to try and generate heat and involve themselves in every storyline possible, and it is hurting ratings.
I fully expect for Vince McMahon to walk into Raw and fire him, relieve him of duties of one of the brands or to put him on probation. Ultimately though, Vince is coming back to try and help guide the direction of WWE. This means he'll either give Johnny a chance to change his gimmick a bit, or Johnny is going to be given his future endeavors.
A look at possible candidates to bring up to be the new GM could be any of the following: Mick Foley, Paul Heyman, Vince McMahon or Edge.
R-Truth could be out for the near future with a foot injury, so the WWE needs to make a decision to either give Kofi a new partner to work with and put the title on him with Kofi, or put the titles on a new team.
As for the first idea, there is one person who comes to mind who could develop a couple of solid feuds going forward. Zack Ryder could be Kofi's new partner and the team could be given something exciting to do with as over as Ryder is with the fans. Ryder and Kofi have chemistry and would bring an exciting perspective to the tag team division.
Going forward, this would give a huge opportunity to push Hawkins and Reks since Ryder is Hawkins' former tag team partner. Hawkins could break out on the mic and talk about how unfair it is that Ryder is just handed things and that he has worked his way up and still can't even be seen on Raw with any sort of regularity.
On the other hand, they can use Truth's return to either have him turn heel and cost the new partners their titles, or have Kofi kick Ryder out and give the title back to Truth, causing Ryder to make a surprising heel turn to try and give some new life to his character.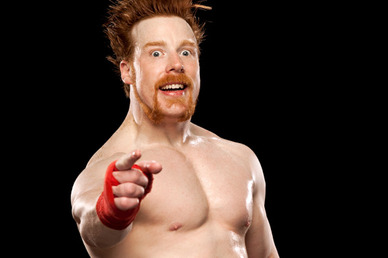 While the WHC is defended on the blue brand, we might find out an update on who Sheamus' opponent will be for No Way Out. As everyone is aware, Del Rio might be out of the PPV due to a concussion suffered during last week's taping of Smackdown.
It would make the most sense to have a battle royal on Raw to determine this. That way they can make some sort of a buildup happen during tomorrow's taping of Smackdown.
The guys upstairs need to decide today whether Del Rio will be good to go. If not, they need to pull him from the match today and make other plans because if they don't, they will be very disappointed with the PPV numbers.
There is a good opportunity to bring Johnny's power into play here by trying to fix the royal and get a win for someone like Tensai or Otunga, who does have a bit of history with Sheamus. While I would not expect anyone to take the belt off Sheamus, it would give a good opportunity to raise a young guy up to the main event and give him a chance, because no matter how you look at it, this PPV will not be that successful.
It feels like since Over the Limit, there has been little to no action in the Divas division. While Layla and Beth Phoenix have put on some good matches, there is no interest in the Divas at all. So how do we make things interesting in the Divas division?
Insert the hottest Diva, AJ Lee, in more than one way. AJ is in the middle of the the whole WWE Title feud; however, this would make both titles more interesting. If by some way AJ could pull off the win over Layla, she could become the psychotic champion who looks to pair herself up with whomever wins the WWE Title match.
In all reality, this isn't the most likely of ideas, but we can all be wishful thinkers.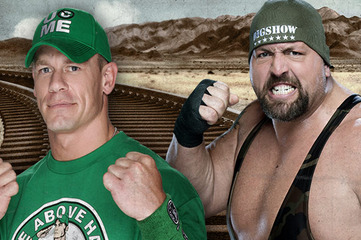 Last week, there was no Big Show. Two weeks ago, we got Cena via Satellite. Logical thinking would have either a contract signing, them being in a tag team main event or one getting involved in the other's match to close off the night.
All that we have seen in this buildup is predictability. This feud is not the most exciting of feuds for me personally; it just seems to be something for Cena to try and get the fans back on his side. Ultimately, I expect to see Cena overcome this "Monster Heel" and turn into Super Cena.
Expect to see a lot of Big Johnny to be involved in this story, regardless of what happens with his evaluation.