Ben Roethlisberger: Big Ben and Wife Ashley Await Baby Boy
June 11, 2012
Ben Roethlisberger is with child. Well, his wife Ashley is actually with child. The Steelers QB is along for the beautiful ride. 
Big Ben released the news on his official website. Stating simply: 
Ashley and I are proud to let you all know that we are expecting a baby boy later this year! It is truly a blessing and we are so excited! – Ben
Consider this the must-have Roethlisberger pregnancy update for those that must have it. 
We all know the issues that Roethlisberger has had to deal with in the past. The myriad of off-field problems have been discussed ad nauseum. 
For this, we concentrate on the good that is to come for the polarizing football star. He is welcoming a great deal of change in 2012, making it the best of his life.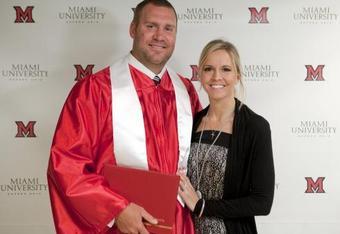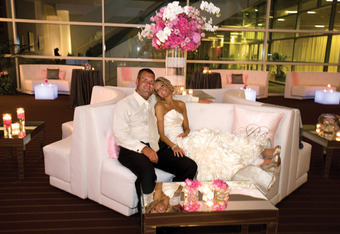 He is married, just graduated from Miami of Ohio last month and now has the biggest challenge of his life ahead of him in the form of a wonderful child. 
An ESPN report quoted former NFL head coach Bill Cowher on how he saw Roethlisberger as it pertains to maturity. 
There's no question as a player he's always been a great player. But there's a lot more to this professionally than that. It's how you carry yourself off the field. I think he realizes that now. I really think you're going to see a different person.
That's the hope. 
Many have already made their minds up about Roethlisberger. But it certainly seems like he is far more engaged and grounded. 
Congrats are in order for a star player putting together quite the memorable year. 
Follow me on Twitter for updated awesome.