Liverpool Transfer Speculation: 5 Marquee Strikers That Will Fit Rodgers' System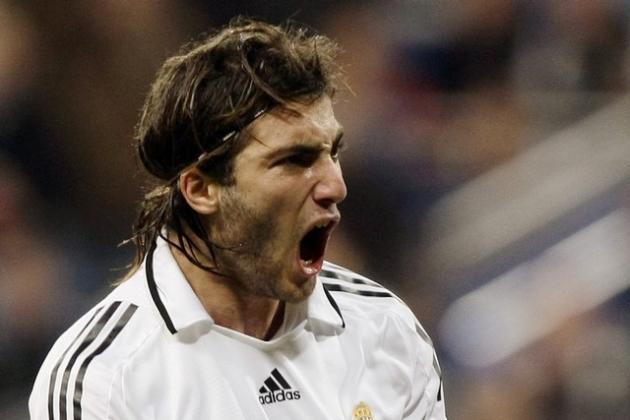 Ever since Brendan Rodgers has been appointed as the new manager of Liverpool Football Club, there has been a lot of noise about the tiki-taka brand of football that he promises or supposedly shall bring to the gates of Anfield.
Mere intention will not be enough for Rodgers, though, and he desperately will need to freshen things up in terms of personnel if he wants to implement his philosophy successfully.
One of the departments he needs to strengthen is the forward line in which case he should buy an out-and-out striker. Before we indulge in running through the names of some of the marquee strikers that will fit in Rodgers' system I would like to touch upon somethings that Rodgers has said through his life.
He says:
"I hear people talking about working hard but for me it is an obligation—it's not a choice. We all work hard in our everyday lives as people and for players it is no different. It is quite simple. You come in and do a hard day's work. You make sure in training and on match days you come in and you can take your top off and wring it out and it will be soaking wet."
He clearly wants all his players to be extremely hard workers. It is not just some random desire even, it is the crux that makes it possible for him to go ahead and make his plans sustainable. Here is how (h/t The Guardian):
"The only time we rest is when we have the ball. When we haven't got the ball is the moment for intense pressure to get the ball back. But you can't go for 90 minutes, so in order to recuperate and conserve energy, we'll do that sometimes by building our way through the game."
Retaining possession is clearly imperative for such a game plan. Pressuring the opponents to retrieve ball possession is also a must. Keeping an eye out for these qualities in strikers who can score goals regularly that the Reds need in abundance, let us start-off with the list.
Begin Slideshow

»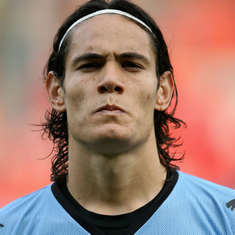 Edinson Cavani will work and be effective in any system at the moment.
He might be a little pricey and a little older than what FSG, the owners of LFC, normally look for. However, he will surely guarantee goals for any team at this stage of his life. Moreover, he will be giving some of his best years of his career to Brendan Rodgers and his team.
According to me, he is one of the best marquee strikers that Rodgers can hope to bring in this summer to address the Reds' goal-scoring woes.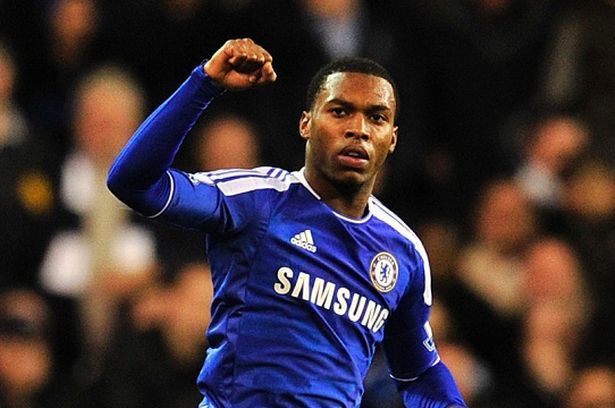 Daniel Sturridge is another striker that will do well in a tiki-taka system.
He is a player who can be selfish at times, but he does possess the technique required to make possession an asset for the team and keep the ball rolling to create chance after chance.
He has a great left foot and will come relatively very cheap to someone like Edinson Cavani.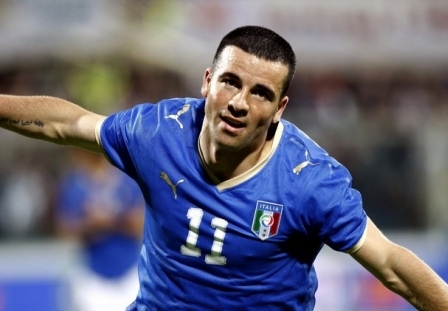 Antonio Di Natale is very old to be even considered as a Liverpool target now that LFC is owned by FSG who would want to buy only players with future resale value.
However, the mobility that he shows consistently is something that should not be overlooked by Rodgers.
The first goal against Spain is a prime example of what this predator is capable of. With Luis Suarez, Jordan Henderson, Charlie Adam, Lucas and Steven Gerrard all looking to feed balls in behind the defense, a player like Di Natale is a must have.
As he will not have a lot of years to deliver to LFC, he may just come at the right price.
If you have seen Ivica Olic play, you will be able to associate him with another Liverpool player who has just departed for Fenerbahce.
Dirk Kuyt, the "Duracell Bunny" of Liverpool of the last few years is very similar to Ivica Olic. Olic will continuously harry defenders and oppositions players to get back possession, something that is key to Rodgers' philosophy.
He will not cost anything as clubs shall recruit him on a Bosman transfer.
Olic is not the young striker that FSG would like Rodgers to bring in. He is also by no means an awe-inspiring marquee signing. However, he can be a signing similar to Joe Cole, two years ago.
Though Cole had a disastrous first season, I believe Olic can be a great option to come off the bench and bed in the tiki-taka. He also brings in power and a decent bit of pace with him.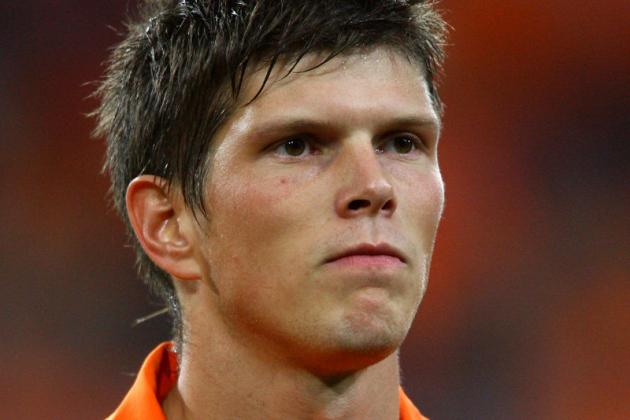 Other than his finishing qualities, Klaas-Jan Huntelaar will bring in his movement off the ball to the system. He should cost as much as Daniel Sturridge and will bring in more experience.
Like Edinson Cavani, if he is signed he will be at the club to deliver some of his most impressive seasons to Liverpool Football Club.