Euro 2012: Power Rankings for Every Team After Opening Match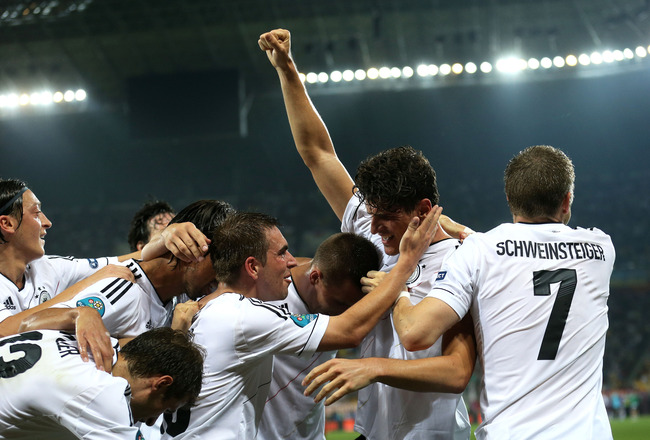 Joern Pollex/Getty Images
Euro 2012 might only be a couple of days old but with every team through their opening match, we can start to evaluate and assess the contenders and pretenders for the tournament.
We've had classy goals, tough defensive performances and some horrendous refereeing decisions throughout the opening eight games of the tournament—the best part is that there's still another 23 encounters to take place.
Read on to see the full power rankings for every team after the opening matches of Euro 2012.
16. Czech Republic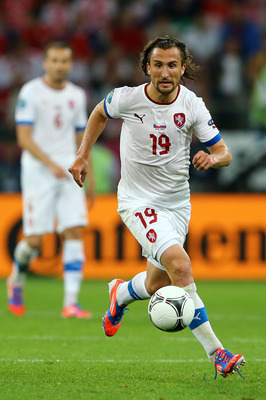 Christof Koepsel/Getty Images
The Czech Republic confirmed what many expected in Euro 2012—that they would finish dead last in the easiest of the four groups.
They showed little signs of cohesion and defensive strength in their opening round drubbing by Russia and whilst their victors appear to be one of the dark horses this tournament, the Czech Republic do not.
They will finish last in Group A and are the weakest of all 16 teams in Euro 2012.
15. Sweden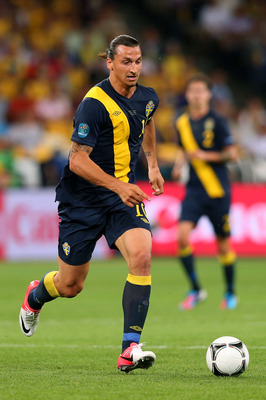 Alex Livesey/Getty Images
Sweden needed to beat Ukraine to have any hope in the world of qualifying.
They couldn't even do that.
Ibrahimovic was again the star for Sweden—netting a goal and hitting the post on another occasion—but despite his dominance in attack, he couldn't get a result for Sweden.
They will run last in Group D.
14. Portugal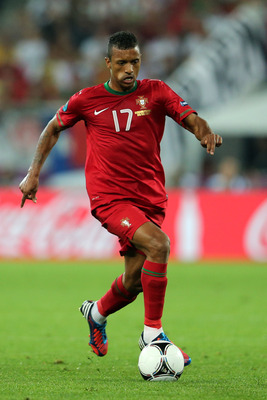 Joern Pollex/Getty Images
It might seem a little harsh having Portugal so far down the list but as far as their chances at progression through to the quarterfinals go, they have none, and are seeded accordingly.
They may have only gone down by the one goal to Germany—one of the favorites for the tournament—but they lacked the offensive pressure and midfield dominance required to be a competitive force in the Group of Death.
With Denmark proving they are not an easy-beat this tournament, Cristiano Ronaldo's Portugal could have a tough time avoiding the bottom spot in their group, let alone qualifying through to the next round of matches.
That's why they're seeded so low.
13. Holland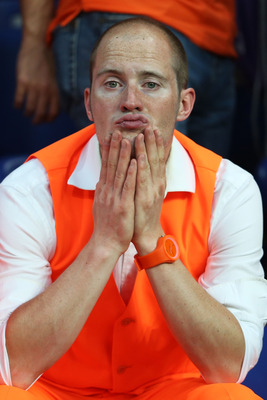 Julian Finney/Getty Images
Same thing goes for Holland as it does for Portugal—given the strength of their group and the likelihood of their qualification through to the next round of competition, they are seeded lower than many had them at the beginning of the tournament.
Many predicted the Dutch as a title contender before Euro 2012, but thanks to their shock loss to Denmark in the opening match, have quickly tumbled down the power rankings.
Holland do have the offensive ability and strength to fight their way back in to this tournament, but their match against Germany stands as a critical fixture for their chances at progression. They must take their opportunities in front of the goal and not throw away their chances like they did against Denmark.
12. Ireland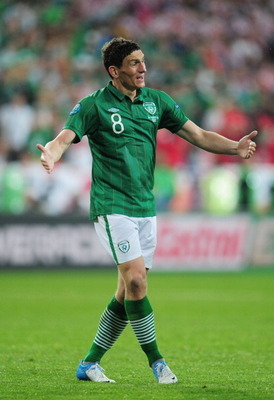 Jamie McDonald/Getty Images
Ireland were beaten by Croatia in their Group C encounter and all but assured themselves an early exit from the tournament in the process—they simply will not beat Spain or Italy.
And whilst you might want them ranked a little lower than they are, you've got to feel a little sorry for the Irish who were robbed of a handball and the most blatant penalty you'll likely see throughout the tournament.
The sympathy vote alone sees them a little higher than they probably deserve to be, but hey, they were pretty hard done by.
11. Poland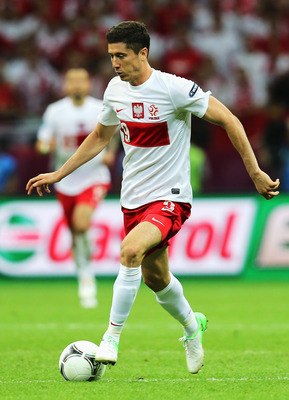 Alex Grimm/Getty Images
Make no mistake, Poland should have won their opening match against Greece.
They were probably lucky to walk away with a point thanks to a missed penalty from the Greeks but with a superior squad and the home crowd behind them, this was definitely a missed opportunity from Poland.
Fortunately, Group A is by far the weakest group in the tournament and with strong performances against the Czech Republic and Russia, Poland could well still qualify for the quarterfinals despite a relatively poor showing in their opening match.
10. Ukraine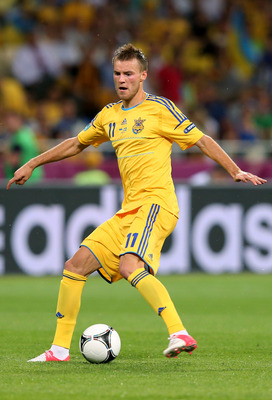 Alex Livesey/Getty Images
Ukraine might have won over Sweden thanks to a brace from Andriy Shevchenko, and despite currently topping the Group D table have found themselves ranked just midfield.
Reason being that Ukraine are not through yet and they still need a result against France or England—be it just a draw—to progress through to the quarterfinals.
They didn't show enough for me to repel the French flair in attack and will struggle against an ever-improving English defense. Both of those stand in the way to Ukraine's progression at Euro 2012 and both stand in the way to them working their way up the power rankings.
9. Greece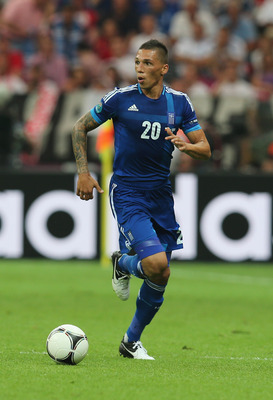 Alex Grimm/Getty Images
It might have only been a draw, but against a stronger team, a draw wasn't that bad of result for the Greeks. They were exposed at times in defense and lacked the go-forward that they'll require against Russia, but it isn't out of the equation that Greece could well qualify to the quarterfinals.
Their upcoming match against Russia holds the key to their chances and will show just how good this Greek team truly is or whether they were made to look better than they really were by a wasteful Poland.
Either way, they deserve to be as high as they are in these power rankings simply because of the real possibility that they'll progress through to the next round.
8. Denmark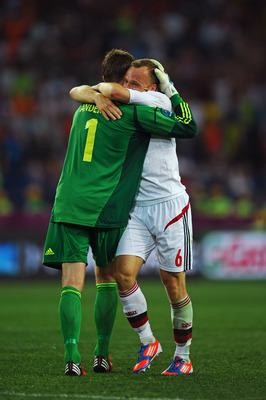 Lars Baron/Getty Images
Denmark's win over Holland was without doubt the biggest upset of the opening round matches.
The Danes were expected to run a clear last in the group whilst the Dutch were meant to challenge for the title, but that simply wasn't the case as they hung on for a gritty 1-0 victory.
Despite currently topping the Group of Death, they don't feature as prominently in the power rankings as you might expect—simply because we don't know whether they are actually that good or not.
Holland were wasteful with their chances more so then Denmark dominated the match. The Danes could still get beaten by Germany and Portugal and miss out on qualification all together, which is why I'm hesitant to place them too high.
Their victory was incredible and they deserved all three points—I'm just unsure how they'll go repeating the process in their other two matches.
7. France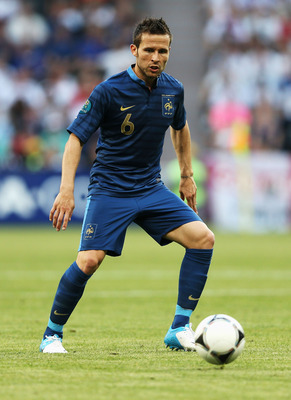 Julian Finney/Getty Images
The French played out a 1-1 draw with England earlier today but despite that result, are still in an excellent position to process through to the quarterfinals.
They dominated possession in their opening match and had several more chances to take the three points but could not break down a very resolute English defense.
It would take a Denmark-esque upset by Sweden or Ukraine for the French not to qualify from here.
6. Croatia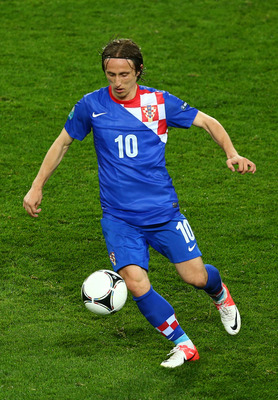 Clive Mason/Getty Images
If Croatia were going to steal one of the top two spots in their group, beating Ireland was a must. And despite the assistance they received from the referees, Croatia did what they had to do and sit atop the Group C table because of it.
The real test becomes as to whether they can pull off a result against either Italy or Spain, who both looked solid in defense in their opening match draw. I still think both of those sides will qualify from the group, which is why I haven't got Croatia that high in the power rankings.
I'd still keep an eye on them though.
5. England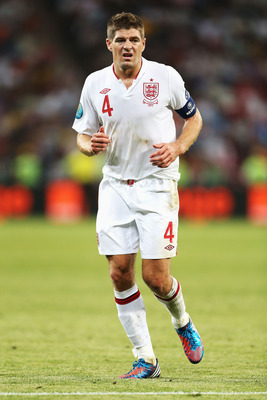 Scott Heavey/Getty Images
Despite opening the tournament with a draw, England deserve to be as high as they are in the Euro 2012 power rankings.
Their defense was tough and cohesive—something few football fans were anxious about heading in to the tournament—and can only improve from their opening round performance.
The addition of Wayne Rooney to England's final match will obviously increase their potency in attack and if it all comes down to goal difference, could land them atop the Group D table.
4. Spain
Shaun Botterill/Getty Images
Obviously Spain would have liked to win their first match against Italy but with the Azzurri gritty as always in defense, it proved no easy feat.
They are the rightful favorites for the tournament and are still the team to beat in the tournament, but for me, they've slipped down the rankings.
Spain were lacking in attack, and until they start either of the Fernando's they had sitting on the bench, won't offer as much going forward as they'll need to.
I think a draw against Italy was a warning shot for Spanish players and management alike, that they cannot coast through another European championship and that they will have to fight just as hard as any other team to take home the Euro 2012 title.
3. Italy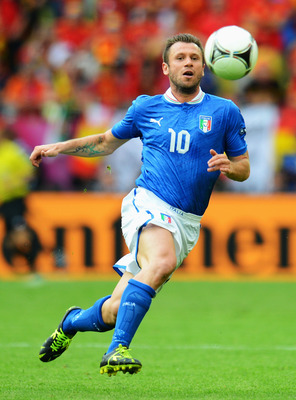 Shaun Botterill/Getty Images
Which is why I have Italy ahead of Spain.
Italy are one of the top defensive teams in Euro 2012 and they proved it against the most dominant midfield in the tournament. They will never score a plethora of goals, but they're even more likely to concede goals—making them a genuine threat for the title.
Simply put, Spain should have beaten Italy, so a draw is more of a win for Italy than it is for Spain. The Azzurri now have a chance to top Group C by remaining tough in defense and continuing to succeed in attack—something few would have predicted prior to the tournament.
2. Russia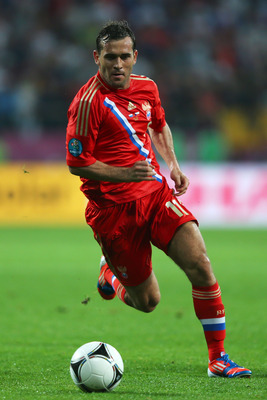 Clive Mason/Getty Images
Led by their latest sensation Alan Dzagoev, Russia stormed to victory over the Czech Republic in their opening match and look all but certain to top Group A as a result.
You might think it's premature to throw the Russians so high in the power rankings after beating the worst team in the tournament, and to an extent, you're probably right.
But this is an exciting team that will qualify for the quarterfinals. They have the strongest chance out of any team to top their group given the draws that took place between Spain and Italy as well as France and England and must be considered a genuine dark horse in the knockout stages of Euro 2012.
1. Germany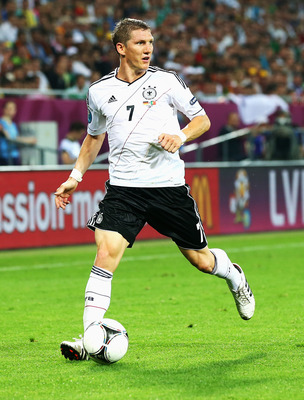 Martin Rose/Getty Images
It wasn't pretty, it wasn't inspiring and it certainly wasn't brilliant, but Germany won their opening round match against Portugal and set themselves up to qualify from the Group of Death. With Holland struggling and Denmark still unproven, Germany should win Group B—no questions asked.
Where Spain, Italy, France and England all dropped points in their opening match, Germany did not. They did what needed to be done and pressed the Portuguese until an opening was finally found for them to consolidate on.
They were one of hot favorites before the tournament; their opening match simply confirmed what everybody already thought—Germany have a real potential to win it all at Euro 2012—and they take the No. 1 spot on the 2012 Euro Power Rankings as a result.
Agree? Disagree? What were your power rankings from the opening match of Euro 2012?
Comment below or hit me up on Twitter — Follow @dantalintyre
Keep Reading