Everton Transfer Speculation: 6 Replacements If Marouane Fellaini Leaves Toffees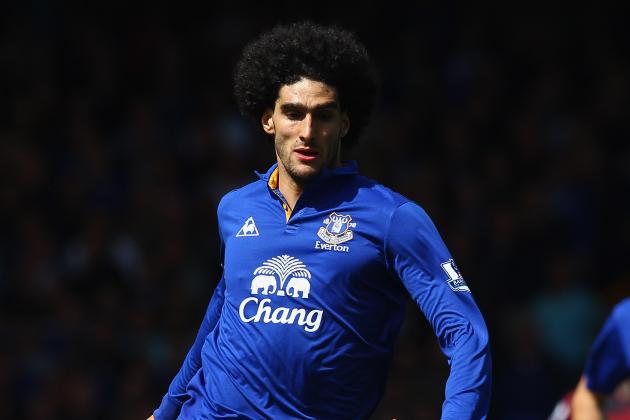 Clive Brunskill/Getty Images

Everton are on the brink of possibly losing two of their best players.
Leighton Baines is believed to be close to latching on with Manchester United (via Mirror Football). Chelsea are thought to be circling a £20 million move for Marouane Fellaini, according to the Daily Mail.
The big-haired Belgian is an extremely versatile part of David Moyes' lineup and his loss could see the Toffees take a significant step back. Not only is Fellaini important on the defensive end when he plays deep, he also has the foot skills to add to the attack.
On top of his other skills, Fellaini also has a great height advantage over the majority of midfield players in the game. At a towering 6'4", his height only adds to his influence on the Everton attack.
If Fellaini does leave for the believed offer of £20 million, David Moyes will be lucky if he gets half of that to use on a replacement to fill the void left by the talented Belgian.
With that in mind, here are several players that could possibly fill the void left by Fellaini.
Begin Slideshow

»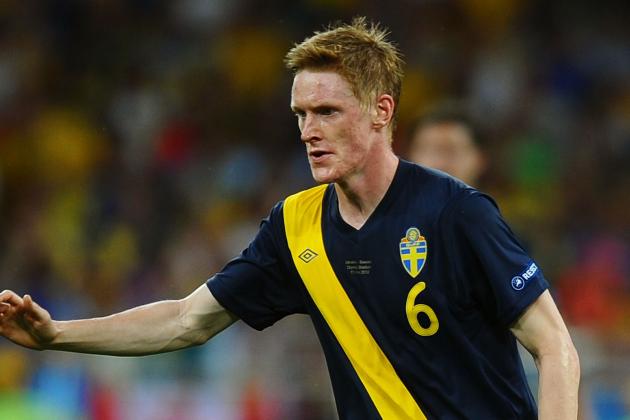 Laurence Griffiths/Getty Images

According to the Daily Mail, Everton's Merseyside rivals, Liverpool, have also been linked with a move for 24-year-old Swedish international, Rasmus Elm, from AZ Alkmaar.
The talented midfielder is equally skilled both in attack and defense and is thought to be a great value at around a believed £7 million.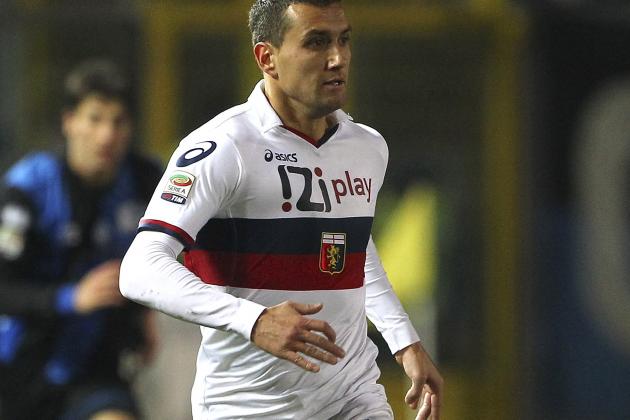 Marco Luzzani/Getty Images

Serbian attacking midfielder Boško Janković could be a massive value signing at only around £3 million.
The 28-year-old had a bright season at Genoa in the Italian Serie A with six goals and two assists. He could be ready for his next real test in the English Premier League.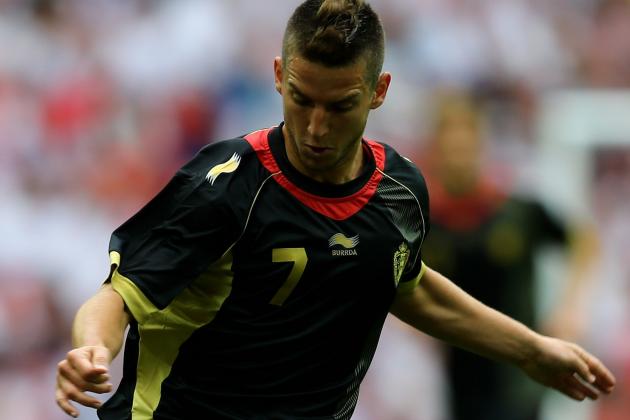 Clive Mason/Getty Images

If Everton want to go Belgian for Belgian to replace Fellaini, they have two solid options. The first is PSV Eindhoven attacking midfielder Dries Mertens.
A talent on the ball and with an amazing finishing touch for a midfielder, Mertens could add some attacking class that the Toffees have relied upon Fellaini to assist in throughout his time on Merseyside.
Mertens is possibly the most expensive option that Everton could go after on a budget at an estimated value of £11 million.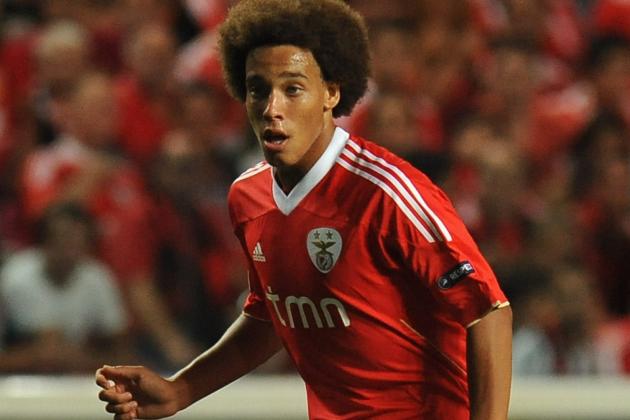 Valerio Pennicino/Getty Images

Axel Witsel would be the second Belgian for Belgian option that Everton could chase. Witsel has a major price tag like Mertens—at just under £12 million—which could price them out of David Moyes' price ranger.
At the age of 23, Witsel would almost be perfect for Everton. He is taller than the majority of players that Everton are looking at to replace Fellaini.
As he proved during his time with Benfica, he also the ability to track back in defense just as well as push forward.
On a final note, Witsel has the hair to fit the bill.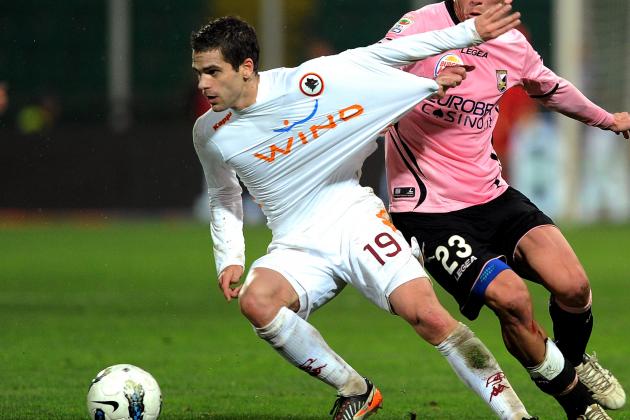 Tullio M. Puglia/Getty Images

Fernando Gago may sound like an off-the-wall inclusion, but he is likely to be available for a cut price from Real Madrid. That is presuming AS Roma are not able to claim him long term after his loan to the Stadio Olimpico this past season.
A price tag in a modest range of £6.5 million could see the Toffees opt for experience with the defensive midfielder. However, he could clash with Darren Gibson over which role is truly his in the team.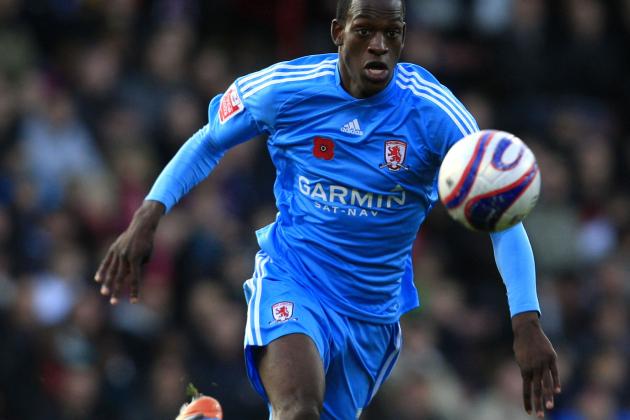 Jed Leicester/Getty Images

If the Toffees want to go for the midfield height alone, Scottish Premier League midfielder Isaiah Osbourne from Hibernian fits the bill.
The former Aston Villa youth could make a difference as a defensive midfielder that pushes forward on set pieces to take advantage of his 6'2" frame.
Osbourne would also be available at a modest price of under £2 million. His low cost could make him worth buying outright just to have as a squad player.