Comparing Fantasy Football Running Backs to Anchorman Characters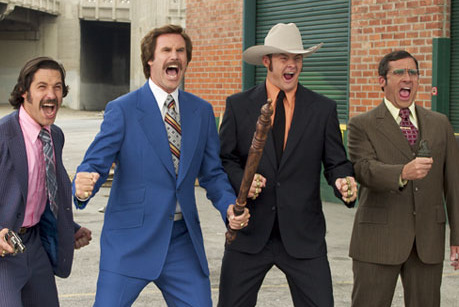 Photo was taken from http://www.hollywoodringer.com/wp-content/uploads/2012/05/Anchorman.jpg
Great Odin's Raven!
Break out your scotch and jazz flutes because Ron Burgundy and the Channel 4 News team are coming back for a sequel.
In honor of the recent announcement of Anchorman 2, here is a comparison of each member of the Channel 4 News team to running backs in your upcoming fantasy football drafts.
Begin Slideshow

»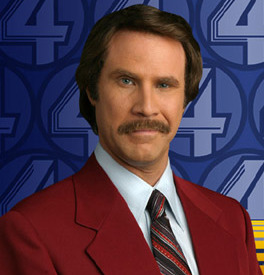 Photo was taken from http://www.big13.net/Achorman%20photos/Burgandy.jpeg
I am not sure how to put this, but...the Ron Burgundy fantasy running back is kind of a big deal.
These running backs are the leaders of the pack and the face of the position.
Having one of these running backs will make your opponents feel like Wes Mantooth. They will hate you for having this player, but damn it, they will respect you.
LeSean McCoy, Philadelphia Eagles
McCoy tore up fantasy leagues last season, scoring a league-leading 21 touchdowns. The Eagles struggled last year and will bounce back in 2012.
Look for McCoy to lead this powerful offense back to the playoffs with his versatility. Another 20-touchdown season is very likely.
Arian Foster, Houston Texans
Despite missing three games in 2011, Foster still managed to rush for more than 1,200 yards and record 12 total touchdowns.
Foster should easily surpass 2,000 total yards and 15 touchdowns in 2012.
Ray Rice, Baltimore Ravens
Rice is the most deadly running back in PPR fantasy leagues. He is the entire Ravens offense whether he is running or catching the ball.
Rice led the NFL last season in yards from scrimmage with 2,068 total yards.
It should be no different for Rice in 2012. He is guaranteed to have 1,200 rushing yards, 75 receptions and double-digit touchdowns.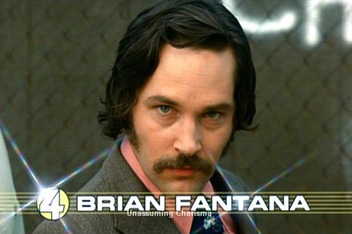 Photo was taken from http://www.anchorman-quotes.info/wp-content/uploads/2012/02/brian-fantana-quotes.jpg
Just like Brian Fantana, these fantasy running backs are known as the stylish ones of the group. These players are the sexy picks of the 2012 fantasy football drafts.
They have a ton of buzz surrounding them, and most fantasy football owners believe these players are going to dominate this upcoming season.
You better look to draft one of these guys because 60 percent of the time, they perform well every time.
Marshawn Lynch, Seattle Seahawks
There was no running back more dominant than Lynch in the second half of the 2011 season.
He ran for over 100 yards in six of his last nine games and scored 10 total touchdowns.
Lynch made a big enough name for himself that he moved himself up into the late first round of many fantasy drafts.
Darren Sproles, New Orleans Saints
Last year, Sproles went undrafted in most fantasy drafts because the Saints had such a crowded backfield.
Everyone thought Sproles would have zero production because he was in a backfield with Mark Ingram and Pierre Thomas.
Well, he proved us all wrong, going on to score 10 total touchdowns, while recording 1,313 yards on offense.
Sproles' stock is a must-have in PPR leagues, and he will be drafted early on in this year's fantasy drafts.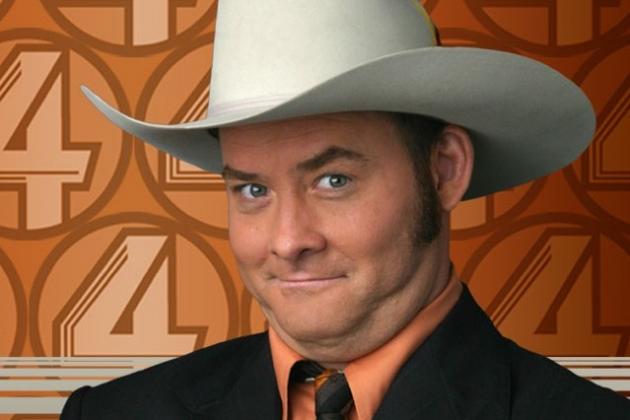 Photo was taken from http://www.fangraphs.com/not/wp-content/uploads/2011/11/Champ.jpg
Champ Kind is known as the wild card of the Channel 4 News team.
With his catch phrase, "WHAMMY," it could be either boom or bust, as in Gene Tenace at the plate...WHAMMY, or one slip, and you're gone. Whammy.
Be careful when you draft one of these running backs because they come with a lot of risk.
Reggie Bush, Miami Dolphins
Bush finally showed everyone last season why he was so highly regarded coming out of college.
He recorded his first 1,000-rushing-yard season and scored seven touchdowns.
The big question about Bush, though, is can he stay healthy and perform this consistently?
He has only played one full season in his six-year career and had never ran for more than 581 yards in a season until 2011.
If Bush stays healthy, he should be a solid No. 2 fantasy running back. If not, then he goes back to being the inconsistent player that is not even worth a spot on your roster.
Darren McFadden, Oakland Raiders
When healthy, McFadden is one of the best running backs in the NFL.
That is the problem, though.
McFadden is never healthy. Not once has he played an entire season.
Sure, he can be a top-five fantasy running back, but who wants to spend a first- or second-round draft pick on a player that is only going to play in 10 games at most?
McFadden is worth the risk, but make sure you get plenty of running back depth if you have him on your roster.
It also would not hurt to pray that he stays healthy.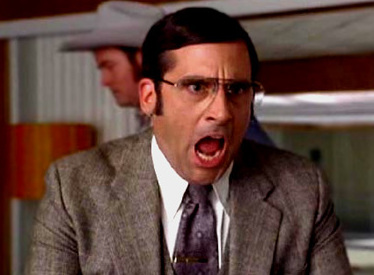 Photo was taken from http://www.eightpointsnineseconds.com/wp-content/uploads/2009/11/brick.jpg
The Brick Tamland fantasy running backs in 2012 are the players that will be busts.
Your opponents are going to look at you as if you have an IQ of 48, which some people call mentally retarded.
In the wise words of Brick, the rest of your league will be asking you, where did you get these running backs, from the...toilet store?
Shonn Greene, New York Jets
You would think that being the starting running back for the ground-and-pound Jets would make you a fantasy stud.
However, Greene has not been able to produce anything since his impressive showing in his rookie year. Last season, he barely rushed over 1,000 yards and only had two games where he broke 100 yards rushing.
Sure, the Jets have a new offensive coordinator, but do not expect anything different from Greene. His postseason performance in his rookie year was a fluke.
LeGarrette Blount, Tampa Bay Buccaneers
Going into the 2011 season, Blount would have been in the Brian Fantana category.
He had an impressive rookie season, and fantasy owners targeted him as a breakout fantasy back. Blount ended up being a bust, only rushing for 781 yards.
With a new head coach and rookie running back Doug Martin coming in, it seems like Blount's time in Tampa bay is coming to an end.
The 2012 season will not be a bounce-back year for Blount. He will have a reduced role, and Martin will end up becoming the featured back.