Republic of Ireland: 5 Improvements They Must Make to Bounce Back Against Spain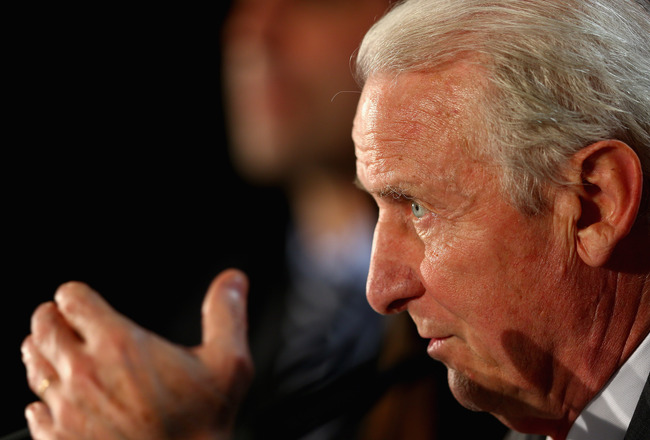 Handout/Getty Images
The Republic of Ireland suffered a tough 3-1 loss to Croatia in Poznan on Sunday and it needs to turn things around quickly before it is out of Euro 2012.
The next match for The Boys in Green is on Thursday in Gdansk against Spain.
While manager Giovanni Trapattoni will most likely not mess with his starting 11, there are a few things that need to be changed with the starting lineups and what substitutes the Italian brings on.
Here are five things that the Irish need to improve on before they step on the pitch at the PGE Arena in Gdansk on Thursday.
Back 4 Can Not Make Errors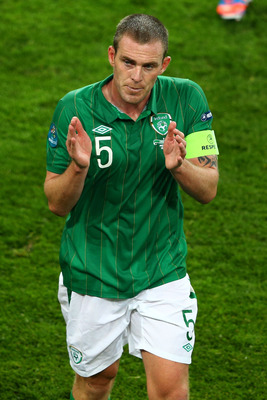 Clive Mason/Getty Images
Against Croatia, the Irish were unable to contain the forward combination of Nikica Jelavic and Mario Mandzukic.
The most glaring error by the defense was made by Stephen Ward, who muffed a clearance, which led to Jelavic's goal right before halftime.
Ireland's back four will face a different formation on Thursday as Spain only play with one player up front, which was Cesc Fabregas in their game with Italy on Sunday.
The problem with facing Spain is that most of its midfield players are interchangeable and are all a threat to score at anytime.
James McClean Must Be Used in Some Capacity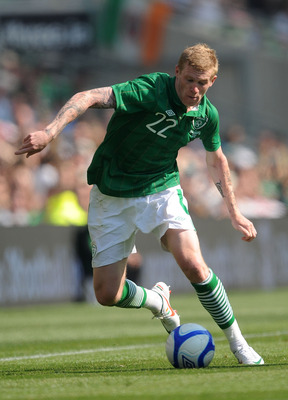 Christopher Lee/Getty Images
Except for Aiden McGeady's brilliant cross from a free kick to set up the lone Irish goal on Sunday, the wingers did not look well.
McGeady and Damien Duff were unable to create many chances for the entire 90 minutes.
The answer to that may be Sunderland starlet James McClean.
Bringing in McClean against Spain in the second half could provide a boost in energy and productivity, as the Irish front line will be looking to score at any chance they get against Iker Casillas.
The only concern Trapattoni may have about McClean is his inexperience, having only made two appearances for the Republic of Ireland.
Production from Forwards Must Be Better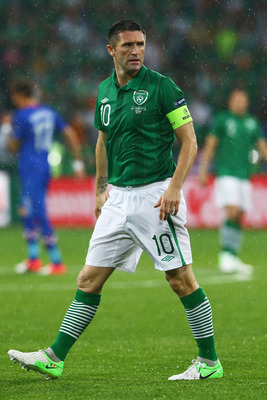 Christof Koepsel/Getty Images
Along with the lack of strong defense, the lack of a strong front line was noticeable for Ireland on Sunday.
Robbie Keane and Kevin Doyle started up front for Trapattoni, but could not produce much.
Doyle was taken off for Jonathan Walters in the 53rd minute and Keane taken off for Shane Long in the 75th.
But those two subs along with fellow sub Simon Cox, who replaced Aiden McGeady, could barely muster any chances on the Croatian goal.
The Irish front line will not be changed as Keane and Doyle have proven themselves as quality forwards, but they will have to do the job against a better defense in Spain.
More Set Pieces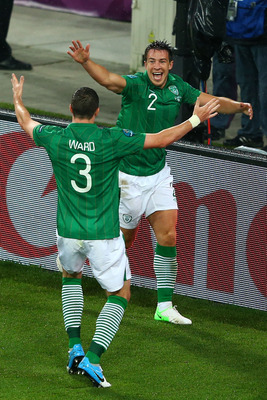 Clive Mason/Getty Images
As we all saw from the one Republic of Ireland goal on Sunday, the Irish are good at set pieces.
Aiden McGeady's free kick landed right on Sean St. Ledger's head to score the lone Irish goal on Sunday.
That was one of the few set pieces the Irish attempted against Croatia, as The Boys in Green only had one corner that occurred late in the second half.
Set pieces are one of the great equalizers in world football and the Republic of Ireland proved that it can equalize a game from just one set piece.
Keep Letting Keith Andrews Move Forward in Attack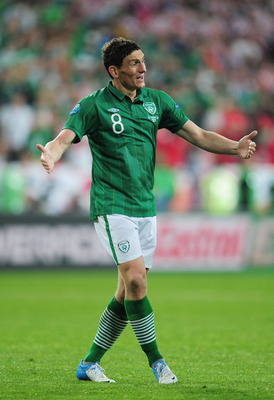 Jamie McDonald/Getty Images
One of the few bright spots in Poznan on Sunday was midfielder Keith Andrews.
Andrews was the top Irish player on the field on Sunday and he was able to move forward in the attack whenever the team went forward.
The West Brom player had two of the best chances of the game in the second half, as he missed the goal wide in the 81st minute and his header in the 91st minute was a threat on goal as well.
If the two forwards are not able to provide quality chances on Thursday, it would wise of Andrews to continue his good form and keep going forward into the penalty area.
Keep Reading