Euro 2012 Schedule: Enticing Group Play Matches You Can't Miss
June 10, 2012

Shaun Botterill/Getty Images
The tournament boasting some of the world's top-notch soccer is finally upon us.
The Union of European Football Associations' 2012 European Championship is underway. Fans can expect some of the tournament's most promising games to take place in the group stage.
Four of the first six games have been decided by one goal or less through three days of play, making this year's tourney all the more intriguing for fans across the globe.
These are three of the must-see matchups in Round 1 for football fans worldwide.
1) France vs. England—Group D
When: June 11, 2012 at 12 p.m. EST
Where: Donbass Arena—Donetsk, Ukraine
Karim Benzema leads the list of name of talents these two teams boast in the Euro 2012.
It will be a clash of top class defense and a streaking attack.
England have been especially solid in the back, boasting a back line that features the likes of both Ashley Cole and Glen Johnson. Cole and Johnson are arguably two of the top defenders in the world.
Meanwhile, it will be the attack of Benzema and company that will push the pace for the French.
Ribery has also been especially effective, scoring well and producing a plethora of scoring chances in the last three games for the team.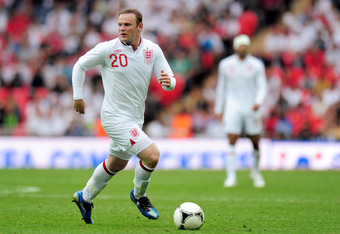 Shaun Botterill/Getty Images
This showdown will undoubtedly be the most intriguing game in the group.
2) Italy vs. Croatia—Group C
When: June 14, 2012 at 12 p.m. EST
Where: Municipal Stadium Ponzan—Ponzan, Poland
An outright nail-biter is expected in this utmost interesting contest between Italy and Croatia in each team's second game of the Cup.
Croatia comes into the match fresh off of a shocking 3-1 win over Ireland—a match where many had the Irish cruising to victory. Meanwhile, Italy finished with a 1-1 result against what many perceived as a significantly stronger Spain team.
Make no mistake about it, there will be a thriller in Poland in this critical matchup.
3) Denmark vs. Germany—Group B
When: June 17, 2012 at 2:45 p.m. EST
Where: Arena Lviv—Lviv, Ukraine
A consistently dominant Germany team will take on a promising Denmark side in a match that has the makings to be the best game of the tournament's first round.
Easily the two top teams in Group B, Denmark and Germany come in boasting two polar-opposite game plans.
Germany will make an opposing side pay defensively, while Denmark prides itself in its play in the back.
Both sides are winners of its last two matches, and both are tied for the group's lead with three points each. Expect a star-studded German attack and underrated Denmark side to face off in a memorable match at the Euro Cup.