Golden State Warriors: 5 Steps to a Top-4 Playoff Seed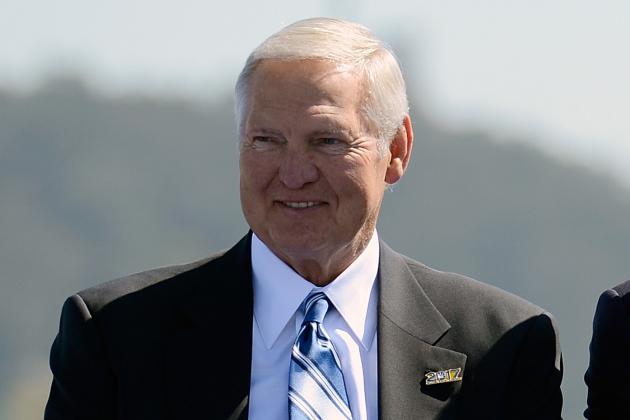 Thearon W. Henderson/Getty Images

While the basketball world turns its collective eye toward Oklahoma City for one of the most anticipated NBA Finals matchups in league history, Golden State Warriors fans have their eyes on June 28, 2012.
The NBA draft has rarely carried this much weight for an organization with more than its fair share of lottery selections.
Following a disappointing rookie campaign for head coach Mark Jackson highlighted by 23 wins and 43 losses, a Monta Ellis-for-Andrew Bogut swap and a never-quite-fully-embraced tanking campaign that needed a favorable coin toss to salvage the seventh selection in the upcoming draft, the Warriors will once again enter a season with plenty of hope—and, for once, an NBA-sized starting five.
This postseason has been largely marked by the evolving playoff picture in the Western Conference with the Thunder overtaking the Dallas Mavericks, Los Angeles Lakers and San Antonio Spurs in one postseason to emerge as the new conference powerhouse. But it's the changes at the bottom of the playoff race that the Warriors should focus on.
With a few positive steps in the first full offseason for Jackson, Jerry West and new general manager Bob Myers, the Warriors could close the gap between being stuck in the lottery and hosting a first-round playoff series.
Begin Slideshow

»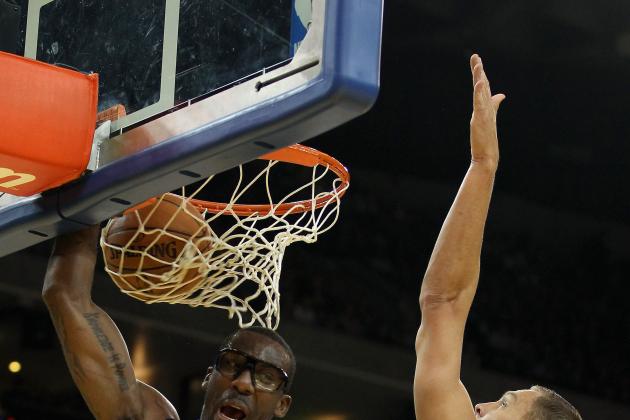 Ezra Shaw/Getty Images

At this point, it may be safe to assume that Andris Biedrins could bring back little more than a bag of basketballs on the trade market.
But remember, the team actually had a Biedrins suitor in the Houston Rockets less than one season ago, which could have netted them one of the postseason's best surprise performers, current Laker Jordan Hill.
Granted, this all happened before Biedrins posted paltry averages of 1.7 points and 3.7 rebounds in 47 games (which incredibly included 35 starts) this past season.
In other words, his market value was two presumed lottery busts last season, and he may have actually decreased that value.
But if former Warrior Jeremy Lin's "Lincredible" run this season taught the NBA anything this year, it's that you never quite know exactly what you're getting back in a trade.
With the Warriors' budget constraints in the coming seasons (they already have $48 million committed to the 2013-14 payroll), the team owes it to itself and its fans to explore every single avenue it can to move Biedrins and his remaining two-year, $18 million contract.
It's hard to imagine a scenario where the Warriors move Biedrins and actually lose in that trade.
Brett Deering/Getty Images

Although the team's tanking effort was successful in salvaging its lottery pick, it remains unclear what else, if anything, was accomplished in the season's last two months.
On one hand, the Warriors' four rookies (Klay Thompson, Jeremy Tyler, Charles Jenkins and Chris Wright) undoubtedly benefited from the great increase in minutes that they each saw as the season dwindled.
On the other hand, it's hard to tell if they got any better or if they increased their numbers solely due to the increases in minutes and roles.
Regarding Jenkins, it seems that the team has already decided that he is not ready play a meaningful role on the playoff hopefuls. According to Rusty Simmons of the San Francisco Chronicle, the Warriors are reportedly interested in finding a veteran point guard to back up their fragile starter, Stephen Curry.
As previously mentioned, though, the team has limited funds to bring in that veteran piece. Mavericks free agent (and Bay Area native) Jason Kidd would be a solid veteran voice in the locker room, and any help he could provide in developing Curry could be invaluable.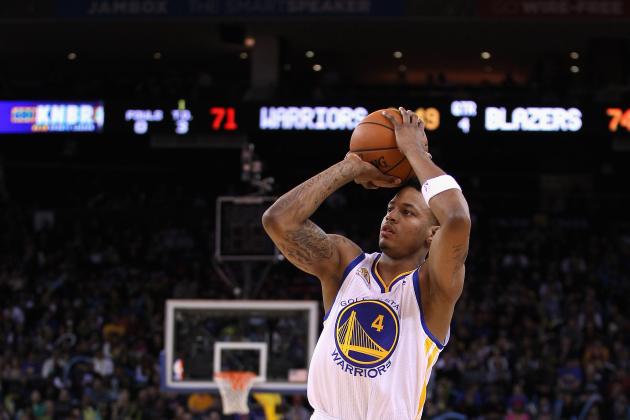 Ezra Shaw/Getty Images

The top priority for the Warriors' front office heading in to this offseason is solidifying the starting lineup by improving the small forward position. And it certainly should be, since none of their current options (Rush, Dorell Wright, Dominic McGuire, Richard Jefferson) look like starting small forwards for a playoff team.
But that's in no way saying that Rush does not hold value to this team.
Rush had a tremendous season shooting the ball from the three (45.2 percent), but he brings so much more to this club.
He and (fellow free agent) McGuire emerged as the club's top defenders, but unlike McGuire, Rush is more than a defensive stopper. He also displayed a physical, unrelenting attack that this team is severely lacking after moving Ellis.
Ideally, the team re-signs both Rush and McGuire and finds its starting small forward either in the draft or by packaging draft picks for a veteran small forward on the trade market. But assuming the Warriors cannot bring back all of their free agents, they need to make re-signing Rush a priority.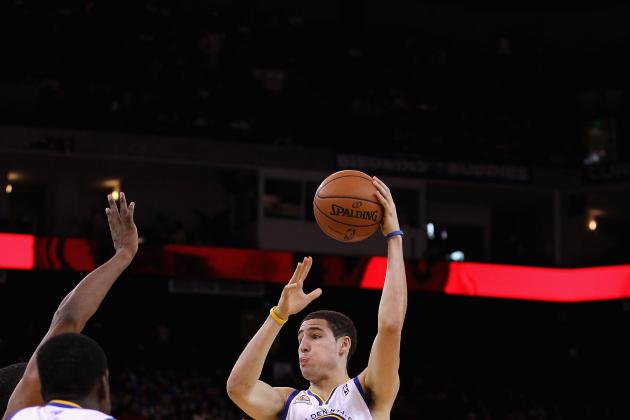 Ezra Shaw/Getty Images

If the Warriors are unable to find a trading partner (or partners) between now and June 28, they will have added seven draft picks over the past two seasons.
Given the team's self-imposed high expectations, it's unlikely that many of these seven will see significant time next season. But last year's lottery selection (Thompson) and this year's seventh pick will both see large roles on next year's team.
The development time that the Warriors can use in the Las Vegas summer league will be crucial in determining how much Jackson can accomplish in his first full training camp.
Some may assume that the ideal summer league would consist of record-shattering outbursts for Thompson and the seventh pick. But the Warriors may want Jackson involved in the game-planning of these two players so he can put them in the same situations that they'll see in his system.
The more ready these two players are when they enter Jackson's camp, the more productive that camp will become.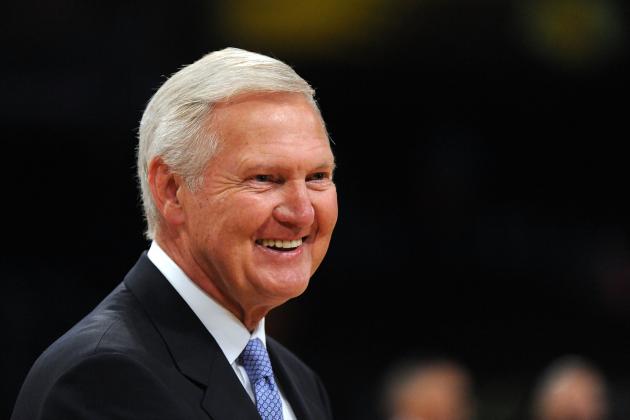 Lisa Blumenfeld/Getty Images

Myers has the kind of league-wide connections that co-owners Joe Lacob and Peter Guber crave as they attempt to take the Warriors from the league's land of forgottens to a powerhouse franchise.
But he doesn't have one percent of Jerry West's experience.
Aside from West's incredible on-court past, he also boasts one of the most impressive resumes of professional sports executives. He built two dynasties during his tenure leading the Los Angeles Lakers and, most recently, helped build the Memphis Grizzlies into potential Western Conference contenders.
This draft is simply too important to leave to Myers. West has to be the final (or only) voice in the Warriors' war room.
This draft class was once considered one of the strongest in recent years, but a lack of production from the players leading this class has muddled just how good it will really be.
Still, this draft has plenty of tantalizing options, many of which will be available when the Warriors make their selection. Will West opt for the high ceilings of North Carolina's Harrison Barnes or Baylor's Perry Jones III? Or perhaps it will be the versatility of Kentucky's Terrence Jones. Or maybe he opts for the (relatively) safe choice in Ohio State's Jared Sullinger.
There will be plenty to consider when West makes his potentially franchise-lifting decision. For Warriors fans, the best thing to do is simply hope that this is his decision.