Euro 2012: Early Stragglers Who Will Surge into Knockout Stage
June 10, 2012

Michael Steele/Getty Images
The great thing about Euro 2012 is a subpar performance in the first game doesn't mean you're going home. 
Teams have three games in this tournament, and the following three teams are glad they do. Each team hasn't performed to the level they are capable of, but will surge into the knockout stages with quality results in the final two games.
Spain
Spain and Italy played to a one-all draw in their opening match at Euro 2012. Spain didn't look as sharp as we are accustomed to seeing, but that can be due to Italy's sharp defense.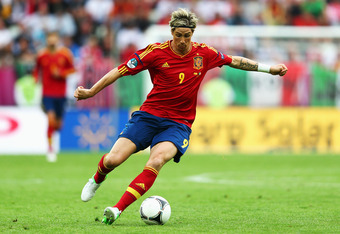 Michael Steele/Getty Images
But now, Italy is out of the way in Group C.
Spain can now focus on Croatia and Republic of Ireland—two winnable games. Croatia is clearly going to bring a fantastic side to the pitch, but they don't have the collection of talent Spain brings.
Republic of Ireland is a side Spain must defeat handily. They are up next for the Spaniards, and a victory could get them back on track and in contention.
Spain is the only team that can get in the way of Spain. Only they can defeat themselves. Way too many times we see Spain passing up shots, not looking to be aggressive with the ball and looking for the perfect play.
We saw it a lot on Sunday, and it came back to haunt them.
There is no questioning the talent Spain possesses, and when they go up against the other two teams in the group we'll see that talent come to life.
Prediction 
Spain bounces back after its tie to win the next two games and the group.
Netherlands
Denmark pulled off the shocker of the tournament by defeating Netherlands 1-0 on Saturday. Denmark played well, holding possession and capitalizing on their scoring chances.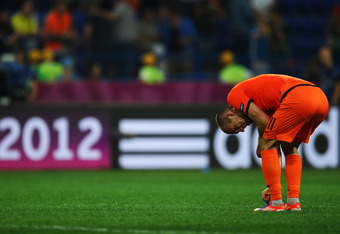 Lars Baron/Getty Images
Netherlands must regroup and regroup fast. Germany is up next.
There needs to be a change in the starting 11. Whether it's Robin van Persie coming off the bench or Rafael van der Vaart getting the start, something needs to be shaken up.
That includes putting Arjen Robben on the pine. 
He has been struggling in recent big-time matches, and he continues to look for his opportunities and nobody else. When there is a breakout, he is constantly looking to get it on his left boot for the strike.
Often, and I mean most of the time, he is well wide of the target.
Putting him on the bench, allowing him to provide instant offense with full energy, would be the best decision for the Dutch. Bring in another player for more team play, and have Robben bring instant offense late in the game.
Something needs to happen. And I expect it that it will.
Prediction
Netherlands gains a point against Germany and defeats Portugal to finish second in Group B.
Italy
Italy tied Spain on Sunday, but they were better than expected. Their defense was sharp; passes were crisp, and they stuck to the game plan.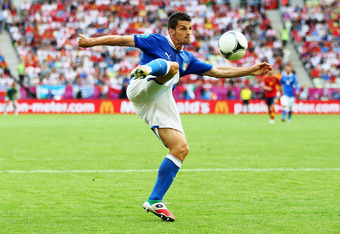 Michael Steele/Getty Images
It was a great result against a quality side.
Now it's time to focus on the next game—Croatia. After seeing what Croatia did to Republic of Ireland, finding a result needs to happen.
A loss and Italy will be in a world of trouble.
Italy will keep a tight, defensive form that will frustrate Croatia. When the chance to counter attack is there, Italy will take it. When Italy is fouled in a dangerous part of the pitch, Italy will work quality set pieces.
It will be a defensive, low-scoring game that may result in a tie.
A tie and they will be in perfect position against Republic of Ireland, a team they have to beat if they want to make the knockout stages.
Prediction
Italy ties Croatia, but defeats Republic of Ireland handily in its final Group C game.