WWE Raw Preview: Vince McMahon Set to Return for This 3-Hour Episode
June 11, 2012

It's Monday again, and that means a new episode of WWE Monday Night Raw!
This week's episode goes three hours, and with the show permanently moving to that format next month, this will be the last time it'll be "special."
WWE has gone over five points for this week's show, so let's see what they have in store for the fans for this three-hour Raw!
A Defeated Monster: Will Tensai Be Looking for Some Revenge?
A-Train made his WWE return as Lord Tensai in April. He ran over the WWE lower midcard for the next month before becoming just Tensai last month.
Even with the shortened name, the former Hip Hop Hippo was a force to be reckoned with. He was not a man you wanted to face in the ring or someone you'd want to run into in a dark alley.
As an enforcer of sorts for general manager John Laurinaitis, Tensai has faced off against the face of the WWE, John Cena, on a few occasions. Their first encounter saw the massive Tensai pin Cena to gain the victory.
The monster had remained undefeated up until last week on Raw. Cena got to choose his opponent, and after choosing Michael Cole, Laurinaitis forced the former WWE champion to face Tensai first. If he could beat him, then Cena could have his match with Cole.
Cena then dealt Tensai his first WWE loss since his return. Tensai will no doubt want to avenge that loss.
Will Tensai be in action this week? If so, who will be the unfortunate soul to have to step into the ring with him?
Going Solo: Can Dolph Ziggler Be Successful on His Own?
Dolph Ziggler has had Vickie Guerrero in his corner for some time now. She has led him to a few titles, but after losing the United States Championship to Zack Ryder in December of last year, Ziggler has gone nowhere.
She tried to get her team, which included Jack Swagger, the Tag Team Championship on multiple occasions, but she failed them as a manager and the team failed to capture the gold.
Two weeks ago on Raw, Ziggler finally had enough. After another loss to the tag team champions, Ziggler screamed, "I'm better than this" and walked out on Swagger and Guerrero.
Over the past week, the Showoff has competed against World Champion Sheamus twice and Intercontinental champion Christian. He would lose all three matches, the last of which against Christian he didn't have Guerrero in his corner.
Ziggler is trying to prove that he can make it on his own, but can he do it? Can he turn this losing streak around this week on Raw with a victory?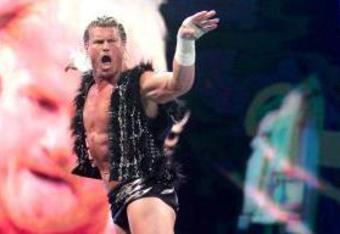 A Missing Giant: Will the Big Show Return to Confront John Cena?
Ever since being fired, then rehired, by John Laurinaitis, the Big Show has been on a complete rampage. Claiming to have no friends and hating the WWE Universe, the World's Largest Athlete didn't care what anyone thought of him.
That became evident two weeks ago when he took out six superstars.
On Raw, he smashed Alex Riley into a wall backstage, then took out Brodus Clay and the tag team champions, Kofi Kingston and R-Truth, at ringside.
Four days later on SmackDown, he dismantled Zack Ryder and the United States champion, Santino Marella.
After a week of total carnage, the Big Show disappeared and didn't show up on either Raw or SmackDown last week.
With No Way Out this Sunday, and his match with John Cena on the horizon, the Big Show will no doubt be on this week's show.
Will he and John Cena come face-to-face for the first time in three weeks? If so, will the Big Show knock him out again, or can Cena be the one standing tall before their match?
Strange Love: How Will A.J. Affect the Mindsets of CM Punk, Daniel Bryan and Kane?
After Daniel Bryan lost the World Heavyweight Championship at WrestleMania XXVIII, he broke up with A.J., sending her into an angry depression. She eventually snapped and attacked her best friend, Kaitlyn, which effectively disbanded their Chickbusters team.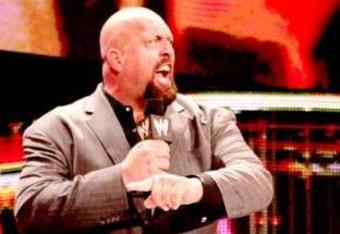 As soon as Bryan began a feud with CM Punk, she turned her attention to the WWE champion. As she watched him from afar and ran out during his matches, Punk found himself a stalker.
At the same time, Punk told her right to her face that he loved crazy chicks. Her affections stayed with him until last week when something unlikely happened.
Kane had already joined the feud and the match at No Way Out, but no one expected to see what transpired. As the Big Red Monster was targeting her, she simply flashed him a smile.
With that, she did something that no one else has been able to do, and that was get Kane to back down. On SmackDown, she continued this when she hid behind some crates during his interview and once again distracted him with a smile as Kane was about to Chokeslam Sheamus.
The Devil's Favorite Demon is confused while Punk and Bryan have to be just as curious as to what's going on.
What are A.J.'s intentions? Is she just getting into the head of Kane to help CM Punk? Is she a Black Widow who takes down all around her?
The Boss Is Back: What Does Vince McMahon Have in Store for John Laurinaitis?
Some say that John Laurinaitis has been a tyrant of sorts since becoming the sole general manager of both Raw and SmackDown. He has done things to benefit only the people that he likes while he has tried to destroy all who have opposed him.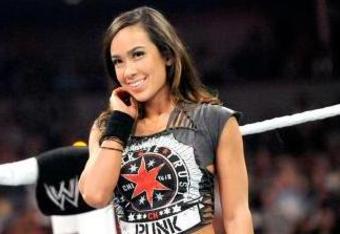 Upon taking control, he dubbed this time the People Power era, but he hasn't really done anything for the people.
He would occasionally do something that the WWE Universe loved, but the majority of time he would make a decision based on if it would benefit him.
Last week, his legal advisor, David Otunga, revealed some shocking news. Vince McMahon himself would be returning the following week to give performance reviews, though his main target was Big Johnny.
What will happen when the boss returns to Monday Night Raw? Will Vince McMahon say a certain two words, or will Big Johnny have to join a special club to keep his job?
This three-hour episode of Monday Night Raw will no doubt be a test run of sorts for when the show gains that extra hour permanently.
Will the WWE be able to pull off this episode? Tune in to find out!
I will be live in attendance for this episode of Raw, so come back tomorrow as I give a live commentary of the show!