Cleveland Indians: 5 Players Worth Dangling as Trade Bait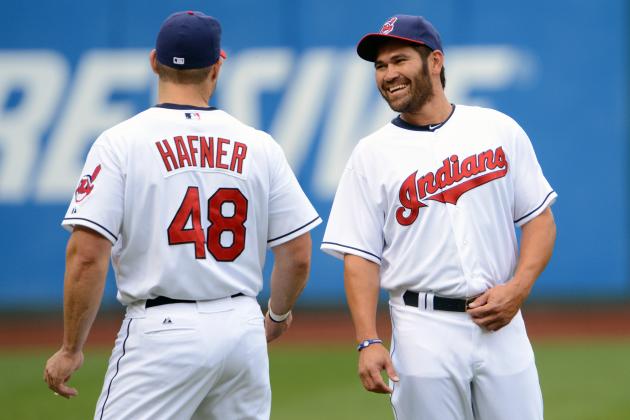 Jason Miller/Getty Images

Travis Hafner, Matt LaPorta and Shelley Duncan are a few of the many players that could no longer be wearing a Cleveland Indians jersey by the July 31st MLB trade deadline.
It is no secret that the Cleveland Indians are in the market for a big right-handed bat to add to their everyday lineup.
Left field and first base are both positions of need at the moment, along with starting pitching. There are a number of players on the market who could fill Cleveland's needs, so it is up to the front office to decide which players they can afford to deal—and which players need to be dealt.
Cleveland doesn't exactly have a surplus of talented prospects to work with on the trade market, but there are still a few players, both old and young, who they will be able to move.
Begin Slideshow

»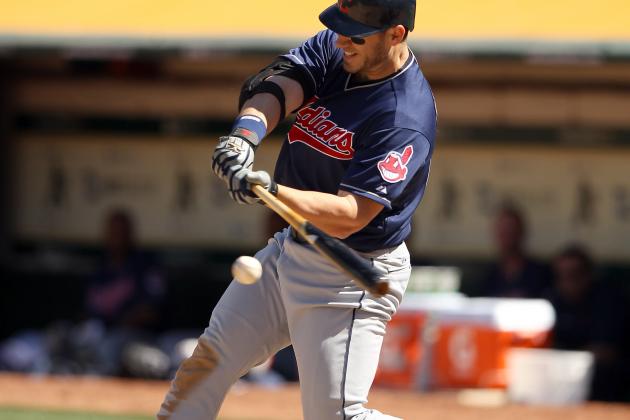 Ezra Shaw/Getty Images

As the 2012 trade deadline approaches, the need to move Travis Hafner increases, as he has a $13 million option for 2013, otherwise the Tribe will have to pay a $2.75 million buyout.
He has been average this year, hitting .242, with six home runs and 23 runs batted in. But his .819 OPS makes him more attractive to potential trade partners.
Pronk won't carry a deal by himself, but he could be enticing for a team who is looking for a solid left-handed bat.
Whether a deal is made in the coming months or not, it looks like Hafner's time in Cleveland is coming to a close.
Putting $13 million into Hafner for another year wouldn't be a wise move, so dealing him now appears to be the way to go for the Tribe, if they can make the deal happen.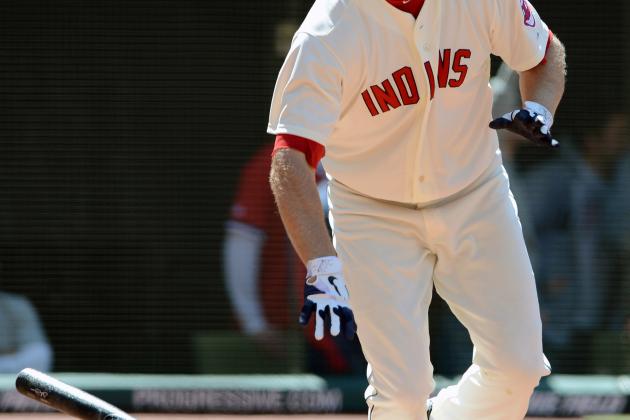 Jason Miller/Getty Images

Shelley Duncan's post in left field is one position where Cleveland could use a definite upgrade.
Michael Brantley and Shin-Soo Choo have center field and right field, respectively, locked up, but between Duncan and Johnny Damon, the Indians have had no serious production in left.
As the Tribe will try to get a deal done, Duncan may have to be a part of the trade to find a new left fielder in Cleveland. His .198 average is simply not good enough for an everyday player, if the Indians expect to contend for a spot in the postseason.
The only question, is how much value does Duncan add to a trade?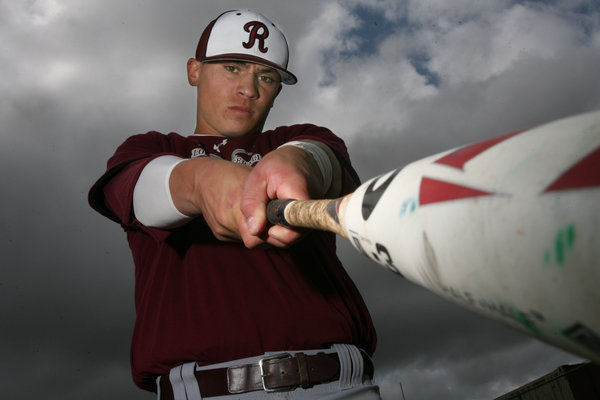 Via North County Times
One prospect that could prove to have some trade value for Cleveland is shortstop Tony Wolters.
Wolters was the Indians' third round pick in the 2010 draft, out of Rancho Buena Vista High School, and he has drawn comparisons to Boston's Dustin Pedroia.
Of course, All-Star Asdrubal Cabrera has the shortstop position locked down for the Tribe right now, and the Indians also believe they have drafted their shortstop of the future—and it isn't Wolters.
Cleveland's top draft pick from 2011, Francisco Lindor, is currently the only Cleveland prospect in Baseball America's Top 100.
In other words, there isn't a whole lot of room for Wolters, so dealing him is probably the Indians' best option.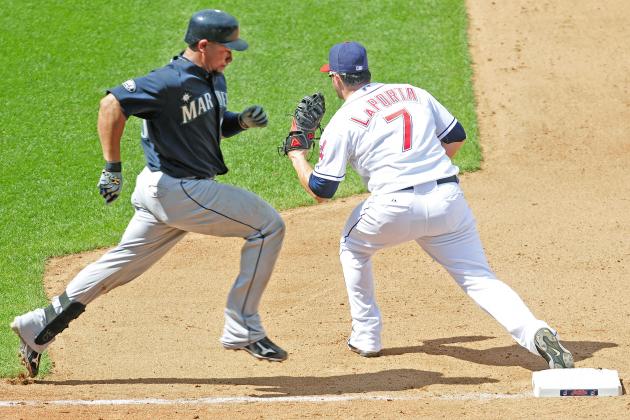 Jason Miller/Getty Images

Matt LaPorta hasn't exactly panned out to what Indians fans had hoped during his time in Cleveland.
Expectations were high for the former first-round pick when he arrived in 2009, but he has simply failed to meet those expectations.
He is still young, at age 27, and maybe a change of scenery is what he needs to blossom and reach his ceiling as a player.
If the Indians can convince a team of that, he could become valuable trade bait, especially since Cleveland could be looking to add more offense at the first base position.
Right now, though, LaPorta isn't providing much value sitting behind Casey Kotchman.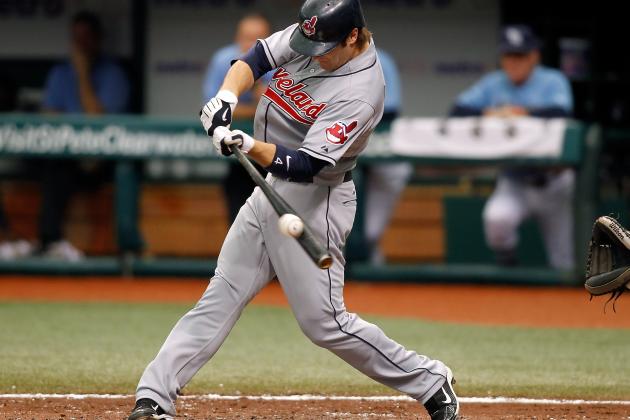 J. Meric/Getty Images

Trevor Crowe was Cleveland's first-round draft pick in 2005 out of the University of Arizona and has had a few stints in the majors, but he has yet to solidify himself as an everyday player in the bigs.
He has had some success in the minors but still hasn't been able to break into Cleveland's starting outfield.
Some Indians fans are puzzled as to why he hasn't been given another shot to replace Shelley Duncan.
Crowe has some potential to be a solid everyday outfielder and could be involved in a trade to bring in a corner outfielder who could provide some power to the lineup.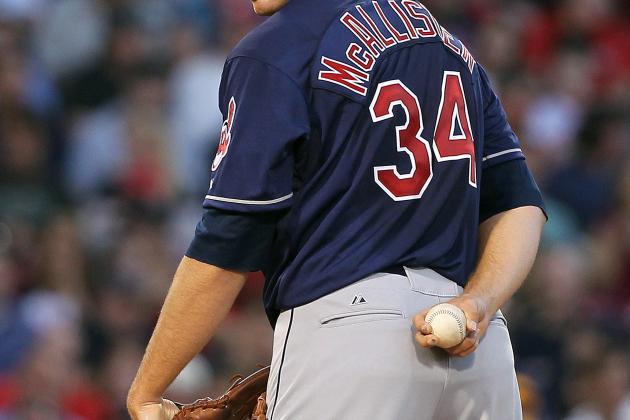 Jim Rogash/Getty Images

There are obviously a number of players the Tribe could potentially trade, depending on which direction the front office wants to go.
I find it hard to justify dealing any relievers from a bullpen that could use a bit of an upgrade itself.
At the same time, the starting rotation may be in more need of an improvement, and it will be difficult to receive pitching without giving some in return.
Some of the Indians' established position players could provide some great trade bait, but would anybody want to ship off someone like Jason Kipnis?
Who would you like to see the Tribe trade and who do you want them to trade for?
Feel free to speak your mind below!