Maria Sharapova and the 20 Hottest Champions in Sports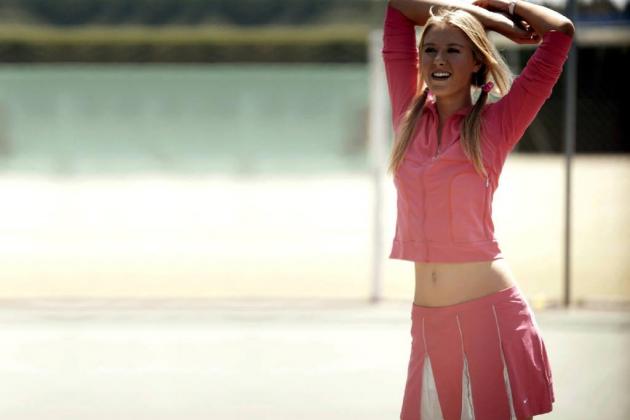 Image via gallery.koroded.net
Maria Sharapova knows what it feels like to win. She also knows what it feels like to be a champion, having won the 2012 French Open to complete her career Grand Slam (Wimbledon, US Open, French Open and Australian Open).
To put that into perspective, winning a Grand Slam in tennis is like winning the Super Bowl four times in your career. It is something that only 10 women have ever accomplished.
It is truly one of the most incredible feats in tennis history.
In honor of Maria Sharapova winning the career Grand Slam, let's take a look at 20 of the hottest female champions in sports.
Enjoy.
Begin Slideshow

»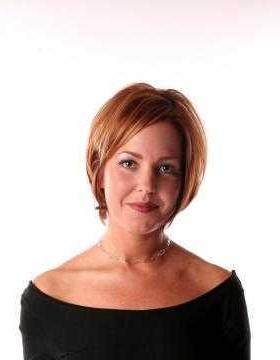 Image via sportales.com
Diandra Asbaty is bowling.
In 2012, she won the USBC Queens championship, earning her first USBC title of her career, which includes two other professional championships and countless international titles. She is also part of Team USA bowling.
You have to love female National Champion bowlers. Yes indeed.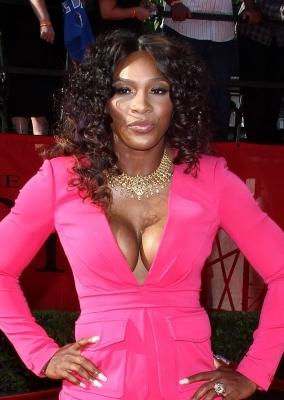 Image via listal.com
What hasn't Serena Williams done in her career?
Serena has won two Olympic gold medals, 2000 and 2008, 13 Grand Slam titles, 523 career wins, and 41 WTA tournament titles.
If she didn't get injured during the 2002 Australian Open, she might have won the 2002 Grand Slam to become one of only three women to do so. But we shall never know.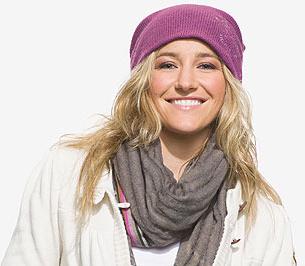 Image via esquire.com
Gretchen Bleiler is one of the best female snowboarders of all time who has fallen into a bit of bad luck over her career. She was the gold medal favorite in the 2010 Winter Olympics but fell twice to finish outside the top 10.
But she has won four gold medals at the Winter X Games to add to her impressive resume of trophies she has collected over her long career. She also has an Olympic silver medal, and that is something not too many women have in their closet.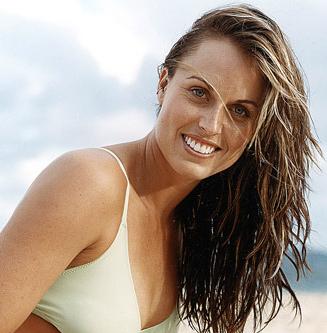 Image via listal.com
Amanda Beard was only 14 years of age when she won her first Olympic gold medal at the 1996 Summer Olympics in Atlanta. She also took home two silver medals that year and instantly became one of America's favorite young people.
It took her eight years before she won another gold medal, but she did so in rock star fashion, breaking the Olympic record in the 200m breaststroke. That gold medal, along with her many other medals, gave her a total of seven Olympic medals.
Will she bring home another one in 2012? Only time will tell.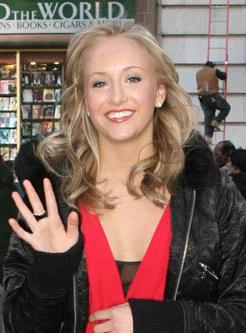 Image via fanpop.com
It is too soon to tell if Nastia Liukin will be wearing the red, white and blue in London later this year, but she has already proven that she is a champion gymnast.
She took home an incredible five medals in 2008 including the gold medal in the gymnastics all-around, becoming just the second American woman to win the event. Carly Patterson won it in 2004.
She also has four World Championship gold medals from 2005 to 2007.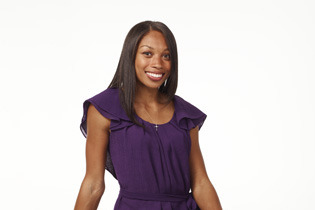 Image via teenvogue.com
How many people have ever won eight gold medals at the World Championships of track and field? I am not truly asking, I am just trying to make a point about just how incredible Allyson Felix is as a sprinter.
Maybe next time they can move the finish line a little further out so it would be a bit more competitive.
She has also taken home an Olympic gold medal in 2008 and should be winning a few more this year in London. Whether she wins any or not, this beauty has already proven to be a winner.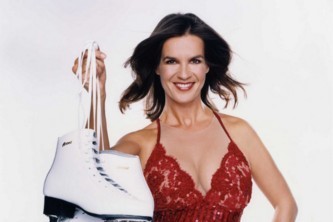 Image via iceposter.com
Katarina Witt gained notice for being such a beautiful yet graceful champion on the ice. She made figure skating look easy, and was very easy on the eyes to boot.
She won 12 gold medals in her entire career including the two she won during her dominant Olympic years in the 1980's.
The Playboy she posed for in 1998 was the second sold-out issue ever behind the first issue with Marilyn Monroe on the cover.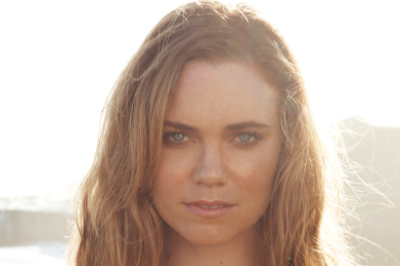 Image via ashotofadrenaline.net
Winning is not just on the scoreboard. Natalie Coughlin has won in every aspect of her life. Besides being such a great Olympic swimmer, she is also a wonderful mother and a fantastic cook. She has even been a guest judge on Iron Chef America.
But she is here because she is both beautiful and a champion. She has won three Olympic gold medals and another six gold medals at the World Championships. She also won 12 NCAA Swimmer of the Year awards in three years at the University of California.
Will she win more in London? I can't wait to see.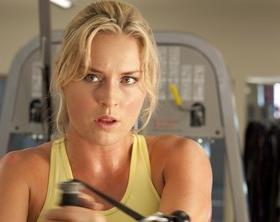 Image via epixhd.com
It is not a secret—I never thought Lindsey Vonn was attractive.
I never thought she was appealing to the eyes. But then she separated from her ex-husband and something changed, as does in most newly single people. She became a smokeshow of sex appeal, and now I can't deny it anymore.
Oh, and she won a gold medal at the 2010 Winter Olympics to go along with her two World Championship gold medals in 2009.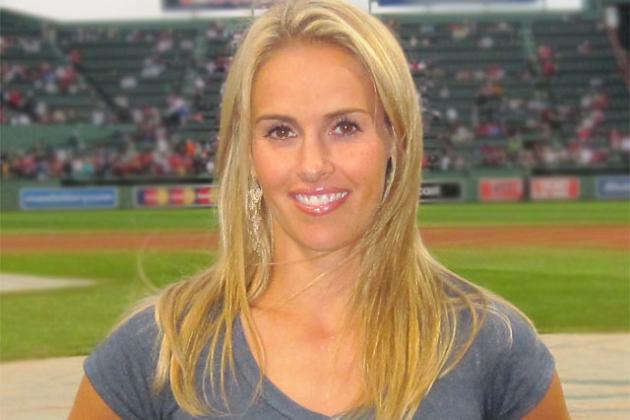 Image via sportsnet.ca
In 2004, Heather Mitts won an Olympic gold medal as part of Team USA. She then repeated that success in 2008 with another gold medal. And she is part of the 2012 team that is favored to win another in London.
If she wins the gold in London, she will become one of the first women in US soccer history to win three gold medals at the Olympics.
Image via latinospost.com
How does a woman who has never won an Olympic medal make this list?
Because Lolo Jones is a beast in track and field but has seen some bad luck over her short-lived career.
I have a feeling, after the 2012 London Olympic games, we will be talking about her as one of the most incredible athletes in U.S. history.
Image via coolspotters.com
All it takes is one Olympic gold medal to become a champion, and Hannah Teter has one in her resume. She won the gold in 2006 during the Turin Winter Olympics.
She has also taken home several X Games medals, including a gold, over the past 10 years. She has won almost 10 total medals in her entire snowboarding career, a feat that only a few women have ever accomplished.
Image via sports.popcrunch.com
Who?
Anastasia Myskina is a professional tennis star from Russia with over 350 career victories including the 2004 French Open, becoming the first Russian born tennis player to win the event.
She has fallen off the map since and has taken time off from tennis, but that doesn't take away her dominant run in 2004, which paved the way for other Russian tennis players like Maria Sharapova.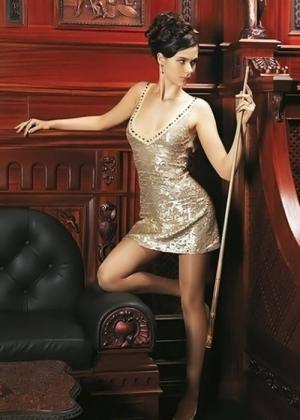 Image via thechive.com
Since we are talking about Russian born athletes, why not jump into Billiards?
Anastasia Luppova is a two-time European champion in Russian Pyramid, Master of Sports, which is Russia's version of an international champion title, and was the 2009 Miss Billiards champion.
If you haven't watched her strike the cue ball, you are missing out. Not many women can do it better and look that beautiful while doing it.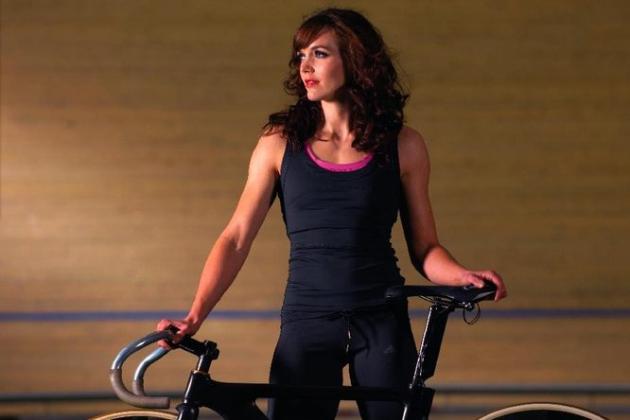 Image via olympicgirls.net
How many beautiful women do you know who are world class cyclists? I should rephrase. How many people do you know who are cyclists?
Well, let me add at least one more to your list. Victoria Pendleton is not only beautiful, she is the most dominant cyclist I have ever heard of, winning nine World Championships in cycling over the past seven years including one Olympic gold medal.
She also owns the record for most World Championships in the sprint category with six.
So the next time someone asks you about female cyclists, you can now give them a great answer.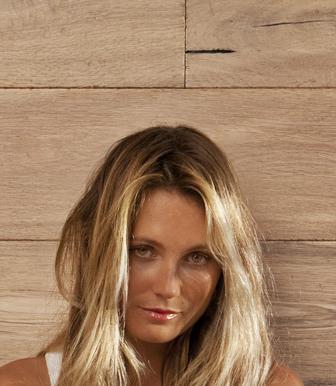 Image via unofficialnetworks.com
Alana Blanchard is a gorgeous female surfer. She had an incredible run in 2007 that is going to be hard to replicate. She won five different surfing competitions that year and she wasn't even old enough to buy cigarettes.
She might not be winning many tournaments in 2012, but she is one of the reasons women's surfing has grown in popularity.
By the way, she is only 22 years old. She has plenty of years to earn her spot as the best in the world.
Image via mmavixens.com
Mixed martial arts is judged a bit differently than all the other sports on my list.
Yes, Miesha Tate is a world champion. She won the silver medal in the FILA Wrestling World Championships in 2008.
But her most impressive victory was in July of 2011, when she won the Strikeforce Women's Bantamweight Championship, defeating Hitomi Akano.
On top of that, she has won plenty of awards including being named the 2011 Female Fighter of the Year by the World MMA Awards.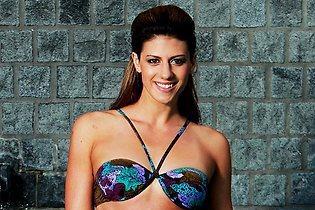 Image via heraldsun.com.au
Get ready for London because Stephanie Rice will remind the world why she is one of the greatest ever. She just might end up winning, at least, two more gold medals.
She has already won three gold medals at the previous summer Olympics in Beijing back in 2008. If there are any women better looking with more talent than Stephanie, I can't find them.
She is already one of the world's best, but later this year she can prove she is THE best.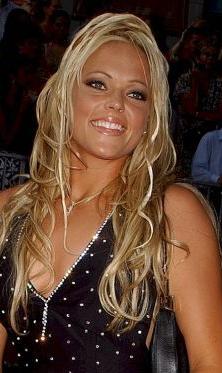 Image via werdyo.com
Jennie Finch has always been a champion.
She led the University of Arizona to a Women's College World Series title in 2001 and then went on to help Team USA win the gold medal in softball during the 2004 Summer Olympics. She also won the silver at the 2008 Summer Olympics.
But the most impressive feat for Jennie, besides being a champion, was just how dominant she was in her career. At the University of Arizona, she won 119 games, had 64 shutouts, over 1,000 strikeouts, and finished with a career ERA of 1.07. Her numbers were beyond ridiculous.
Jennie Finch is not only a gorgeous woman, she is the poster child for how to be a champion.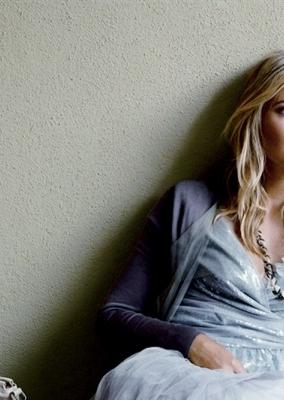 Image via listal.com
You already knew that Maria Sharapova was the hottest female champion in sports, so I will just list some of her accomplishments and you tell me if she is deserving of being named the hottest of them all.
She won the 2004 Wimbledon, 2006 US Open, 2008 Australian Open, and the 2012 French Open to complete a career Grand Slam.
She has also won 448 career games including the 2004 WTA Tour Championship with 27 tournament championships.
Did I mention she has only lost 109 games? Yeah, she has a 80 percent career winning percentage. That is winning.