WWE No Way Out 2012: Thoughts and Predictions on This Sunday's PPV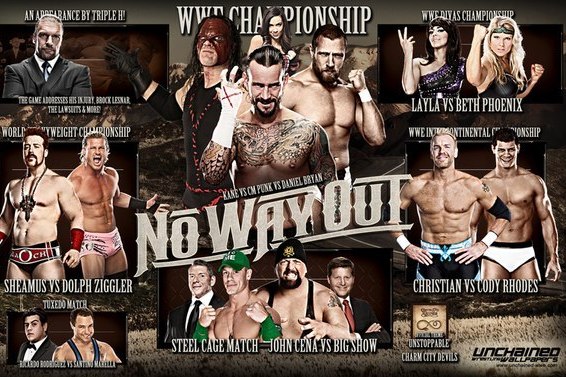 Source: vk.com
Ladies and gentlemen, No Way Out is back after a three year absence. The classic pay-per-view holds many great wrestling memories for myself. Triple H retiring Cactus Jack, Austin and Hunter's Three Stages of Hell Clash and Eddie Guerrero defeating Brock Lesnar for the WWE Championship are just three of my favorite moments.
I do have to display a bit of caution however, as I believe that this version of No Way Out will not have anything as particularly memorable. The PPV I used to watch was the stop-gap between The Royal Rumble and WrestleMania. Therefore it had the advantage of being aired when the best stories were being pulled out.
The new edition of the PPV is the first Summer PPV. What was once an ideal time to have the King of the Ring Tournament has become filler space to allow creative more time to develop stories for SummerSlam in August.
Its a shame as well as there are a couple of matches I would really like to see become classics. I'm just afraid that they are going to suffer due to making way for our expected main event.
Either way let's get on with the predicting.
Begin Slideshow

»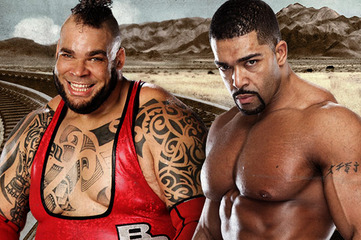 Source: WWE.com
So let's start off with the match that is the most meaningless and isn't really part of the event. This year's warm up act is between "The Funkasauraus" Brodus Clay and Harvard lawyer David Otunga.
Since there is no story to comment on (apart from a David Otunga attack on SmackDown) I'll get straight on to my thoughts on the match. By no means will this be a flashy affair and will probably be over quickly.
Out of all the pre-show matches WWE have put on so far, this will probably be the weakest.
With Clay still being undefeated under this gimmick and Otunga being... well, Otunga, I'll side with Brodus for this match.
Winner: Brodus Clay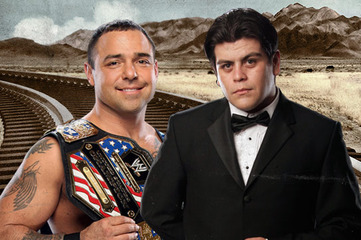 Source: WWE.com
If you could see me now, you wouldn't be able to read my reaction to this match because my face is buried so deep in my hands. I have no problem with comedy matches taking place on Raw or SmackDown but, to be honest, when was the last time you saw one and though: "Gee, that was totally worth paying for?"
To make matters worse Santino is the United States champion, once again not defending the belt (should be grateful on this occasion, I suppose) allowing the title to lose all the prestige Dolph Ziggler worked so hard to regain for the belt last year.
I really could care less but I have to give a prediction. For the time being ,I'll say Santino since I imagine this will purely be a throwaway situation. This is not to say someone won't come in and cost him the match leading to a title defense down the line, but I just really can't care to speculate.
Winner: Santino Marella
Source: WWE.com
Now move on to the main event match that interests me the least, yet will probably close the show this Sunday. I am of course referring to the next chapter of the Cena vs. Big Show legacy.
If memory serves me right, this is the third time they have had a rivalry going since 2004.
The first time was pretty much the feud that got John Cena over as a mid-card champion. This run only had one match however, for the United States Championship in the opening showing for WrestleMania XX. It was pretty basic but managed to do what it needed to accomplish.
The next time was in 2009 and lasted from April until May. During this period of time the WWE and World Heavyweight Championship scenes were taken by two big feuds (Batista vs. Orton and Edge vs. Jeff Hardy). The feud was just something to keep Cena occupied until his time came around again.
The feud showed us exactly why they should only have one match every now and then. Both were pretty much identical despite the latter being a Submission match.
Hopefully this means that Cena and Show will only face off this one time and both will move on to other opponents.
So far WWE has sacrificed several mid card talents to make Big Show look like a viable threat to Cena. John Cena on the other hand has taken out Lord Tensai and Michael Cole. Show is up on confrontations however since he has KO'd Cena twice and even cause him to miss an episode of Raw.
With there still being a PPV between here and SummerSlam I have to believe that this will drag on for another month. The cage also always for an ambiguous ending sacrificing neither credibility of reputation if the escape option is used.
After this week's developments however it seems like we will get a decisive outcome. If Cena wins then John Laurenitis is fired as GM of the WWE. If he loses however he will be fired. I'm sure both options will have work around when the time arrives but isn't this the third possible firing scenario Cena has been in since 2010?
So once again Cena won't lose his job and defeat Big Show. Hopefully setting up something new on the horizon.
Winner: John Cena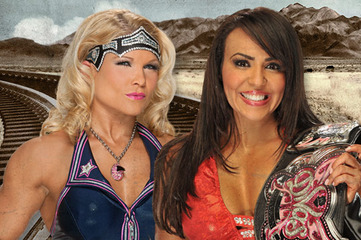 Source: WWE.com
With the lack of able female competitors we could witness this match a fair few more times in the months to come. While Layla defeated Beth at the last PPV they were pretty much drawn even last Monday when the favor was returned during a mixed tag match.
So like every Diva's match let's make this short. As with her feud with Kelly Kelly, Beth, will have a long series of matches with Layla over the championship. This pretty much means she's required to lose the first few matches.
Winner and Still Champion: Layla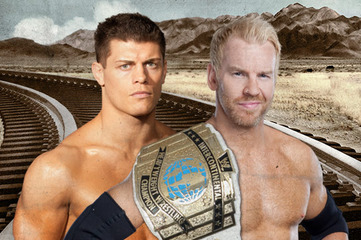 Source: WWE.com
In reference to an earlier slide, this is what a mid-card champion should be doing at PPVs. Not having comedy matches, but defending the belt.
Unfortunately for us there has been little confrontation between the participants of this match since their encounter last month at Over the Limit. I was quite surprised to see that they once again took the belt off Rhodes but I can only imagine they possibly have something planned for him around the corner.
Christian will be a good Intercontinental Champion for the time being until WWE have decided which heel they have decided to have the next reign. He can makes anyone look good in a match and thus is the ideal type of veteran to carry the IC belt.
If you haven't guessed already I'm going for the reigning champion to retain.
Winner and Still Champion: Christian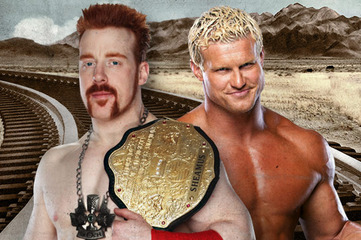 Source: WWE.com
So with Alberto Del Rio out with a concussion, Dolph Ziggler steps up to take the vacant spot. In the short amount of time he's been No. 1 contender he managed to pin Sheamus on SmackDown but this was merely to build Ziggler some momentum to counter act the loses he has suffered recently.
Ziggler, for this month at least, is just filler and if WWE has any sense they won't place the belt on him. Whenever unplanned champions are booked it makes for a terrible title run (see Jack Swagger). Hopefully WWE have just fitted in a temporary fix and Sheamus will continue on with the belt.
Winner and Still Champion: Sheamus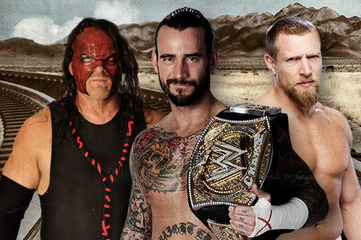 Souce: WWE.com
Onto the main event of the evening (shut up, its the main event in my mind!). The feud of Honor between Daniel Bryan and WWE Champion CM Punk continues with Kane making a special guest appearance as the second challenger.
I personally don't mind Kane's involvement as long as the rivalry between Punk and Bryan will carry over to the next PPV. There is rarely such a great opportunity for a submission match that it would be such a waste for it to never happened between the two ROH alumni.
The inclusion of AJ has give the Triple Threat an interesting feel as one does have to wonder what role she will have in this match. Will she try and win back the affections of Bryan? Maybe she's on board with CM Punk who digs crazy chicks? Or maybe she has a mask fetish?
AJ is defiantly the wild card and I could see her helping either man win it. But if I was to put my foot down and make a final decision I would have to say that CM Punk will retain yet again.
I know this means none of the titles would change hands at this PPV but I was originally leaning on Del Rio winning the belt from Sheamus when that match was on the card. Hopefully WWE won't initiate a title change just for the sake of it because I just don't see the point of taking the belt off Punk at the moment.
When he eventually does lose the belt it needs to be someone special who can take it off him and have impact. Neither Kane or Bryan really could deliver such emotion from a win at this time.
Most likely AJ will distract Kane somehow either keeping him from the final decision or causing him to take the fall.
Winner and Still Champion: CM Punk