Boston Celtics: Breaking Down Potential Replacements for Ray Allen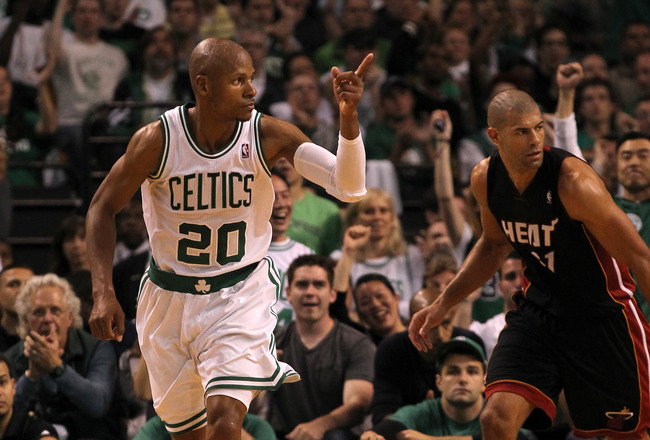 Jim Rogash/Getty Images
After a gut-wrenching loss to the Miami Heat in Game 7 of the Eastern Conference finals, we may have seen the last of the Boston Celtics' big four of Rajon Rondo, Paul Pierce, Kevin Garnett and Ray Allen.
Garnett and Allen both have expiring contracts this summer, and while it's still possible that one of those two players could return for another season, the likelihood of both players coming back is probably not very high.
Of those two old-school professionals, Allen, having limped through the postseason with bone spurs in his ankle, may not be back in a Celtics uniform.
Here's a list of potential replacements for the sharpshooting guard as Boston basketball heads toward the future.
Shannon Brown, UFA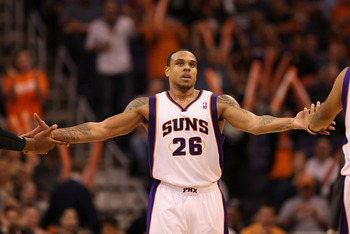 Christian Petersen/Getty Images
After five years in the NBA bouncing around from a handful of teams including the Cleveland Cavaliers, Chicago Bulls, Charlotte Bobcats and Los Angeles Lakers, Shannon Brown signed a one-year contract to play for the Phoenix Suns where he'd have the advantage of not being overshadowed by Kobe Bryant.
Although Brown got more minutes in Phoenix when compared to Los Angeles, he failed to make the leap in production that many Suns fans expected. Brown's 11 points per game last season with the Suns was only a slight improvement from 8.7 points per game with the Lakers the year before.
Nevertheless, Brown has shown that he's a capable isolation scorer who can also spot up and knock down threes. Although he's not a great defender, Brown has tremendous athletic ability, so with the right coaching (Doc Rivers), he could become good if not great.
Perhaps more importantly than any of the above factors, Brown is 26 years old. The Celtics desperately need to insert some youth into their roster, and Brown fits that mold.
Leandro Barbosa, UFA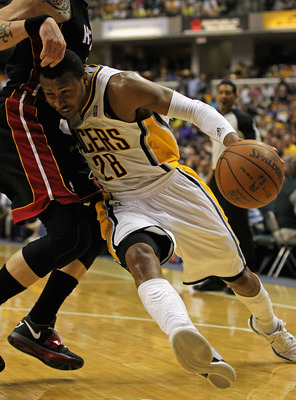 Jonathan Daniel/Getty Images
Leandro Barbosa is a great team player with a knack for scoring on the offensive end.
In addition, Barbosa has had his fair share of playoff experience, which would help him fit in immediately with teammates in Boston.
Like Shannon Brown, Barbosa is not the best defender despite his great quickness, but that doesn't mean he isn't willing to make an effort on the defensive end.
At 29 years old, Barbosa isn't the youngest option available, but he's a solid all-around player who could fit in well with the Celtics' winning culture.
George Hill, RFA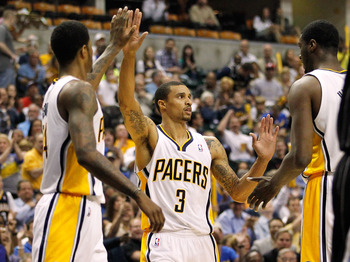 Gregory Shamus/Getty Images
At 6'2", 180 pounds, George Hill isn't exactly the most ideal fit in Boston size-wise considering the Celtics already have Rajon Rondo and Avery Bradley in the backcourt. However, he's still an extremely capable NBA player and can fit a possible youth movement as he's 26 years old.
When you take into account that Gregg Popovich openly called Hill his favorite player when Hill played under him in San Antonio, you get the feeling that his style of play would fit perfectly with the winning culture in Boston.
Hill, however, is a restricted free agent with a $3.1 million qualifying offer to stay with the Indiana Pacers.
Larry Bird will, without a doubt, weigh that decision carefully.
Jason Terry, UFA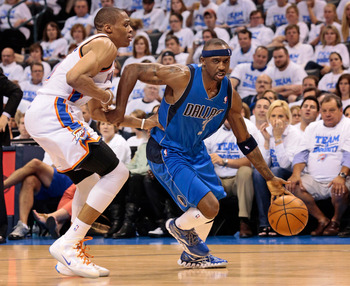 Brett Deering/Getty Images
Jason Terry has had the winning pedigree since his time at the University of Arizona, which ultimately culminated in winning an NBA championship last season with the Dallas Mavericks.
Terry is not one to shy away from big moments and big games. He's consistently been one of the best postseason performers throughout his entire career.
Additionally, Terry is extremely durable. His age, 34, could be a deterrent for a Boston Celtics team looking to get younger, but the most amount of games Terry has missed in a season since his career started in 1999 was eight during the '08-'09 season.
He's a winner, he's durable and he can score the basketball, but if the Celts want to bring in an older player, they may as well honor Ray Allen and bring him back, so I don't see a Terry signing happening.
O.J. Mayo, RFA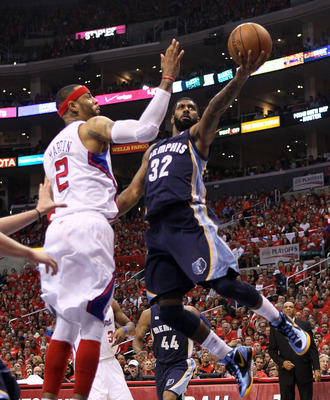 Stephen Dunn/Getty Images
O.J. Mayo is a restricted free agent with the potential of a $7.4 million qualifying offer to remain in Memphis with the Grizzlies, but with his plummeting production, I don't see Memphis bringing him back for another season.
Mayo appeared to be reaching the hype that accompanies being the third overall pick early in his career (he averaged 18.5 points per game during his rookie season). However, last season Mayo averaged 12.6 points per game, and the season before that, he only managed 11.3 points per game.
He hasn't received the same bulk of minutes in his last two seasons when compared to his first two seasons, so that may be one reason for his dip in production.
Mayo is a player who can score points (occasionally in bunches), but outside of scoring, he doesn't give a team much else. He doesn't play great defense, and he doesn't rebound the ball well, so it's difficult to imagine the Celtics picking him up.
Nevertheless, if he gets the bulk of the minutes at shooting guard in a move to Boston next season, he could easily take some of the pressure off Paul Pierce.
Gerald Green, UFA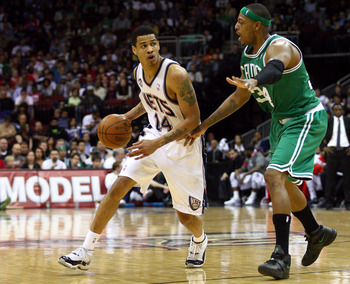 Chris Chambers/Getty Images
Gerald Green was certainly a feel-good story this past season, signing a contract with the New Jersey (Brooklyn) Nets after spending time in the D-League.
Green has a familiarity with Boston considering he spent his first two seasons there. However, when Green was wearing a Celtics uniform, he didn't exactly "get it" yet.
The 6'8", hyper-athletic dunking machine wasn't mature enough at that point in his career to put a steady all-around game together.
Now that he's proven he can be a solid NBA talent from his time spent with the Nets, the Celtics may explore him as an option moving forward.
Delonte West, UFA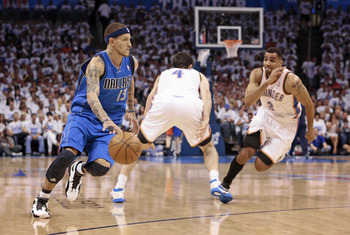 Brett Deering/Getty Images
Although Delonte West may be a name that gets overshadowed this summer in the free-agent market, he's a player who has already played under Doc Rivers in Boston. Moreover, he appears to have his health back after a slew of injuries.
In addition, Rivers seems fond of West's play, saying that he would bring toughness to the Dallas Mavericks when they picked him up.
West is a confident player who believes in his game and won't shy away from clutch moments.
At 28 years old, West is in the middle of the pack age-wise of the players mentioned who could possibly replace Ray Allen next season.
Keep Reading

Boston Celtics: Like this team?