UFC Rankings: Power Ranking Every Fighter in Every Division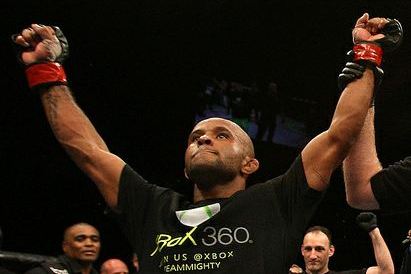 Josh Hedges/Zuffa LLC/Zuffa LLC via Getty Images
The month of June is only half over, but it has already given us a new TUF champion in Mike Chiesa and a top flyweight contender in Demetrious Johnson. Also, shortly before the month began, heavyweight champion Junior dos Santos defended his spot atop his division by knocking out Frank Mir.
Over the next month, the landscape of the middleweight division will become much more clear, as champion Anderson Silva will finally meet Chael Sonnen in a long-anticipated rematch. Two additional 185-pound match-ups could also have a significant impact on the division's rankings, as Rich Franklin returns to middleweight for a fight against Wanderlei Silva and Mark Munoz squares off against fast-rising contender Chris Weidman.
Before what will undoubtedly be a immensely important month for all 185-pound title contenders, let's take a look at how the entire UFC middleweight roster and the rest of the organization's divisions currently stack up.
Rankings guidelines and criteria:
- The following rankings are computerized based primarily on comparing similar competition among fighters.
- Fighters who have announced their retirement will be ineligible for ranking until they return to the Octagon.
- Suspended fighters and competitors who have been inactive for more than one calender year will be listed as not ranked.
- Fighters will be ranked in the division which they last competed unless they are scheduled for a bout in a new division, in which case the fighter will be listed as not ranked in their new division until their scheduled bout occurs.
Begin Slideshow

»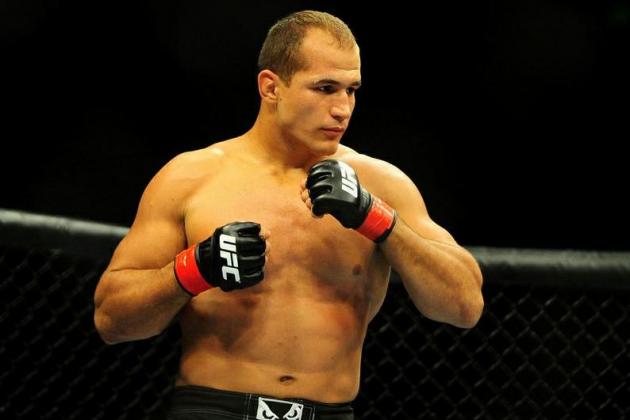 Mark J. Rebilas-US PRESSWIRE
After they each picked up dominant victories at UFC 146, heavyweight champion Junior dos Santos and Cain Velasquez are set to meet in a title fight for the second time in less than one year. With Alistair Overeem out of the picture, dos Santos and Velasquez have separated themselves from the rest of the heavyweight division.
Since both fighters were reportedly injured heading into their first bout, which served as the main event for the UFC's first show on Fox, this second meeting at UFC 152 could give a better indication of how dos Santos and Velasquez match up against one another.
1. Junior dos Santos
2. Cain Velasquez
3. Fabricio Werdum
4. Frank Mir
5. Antonio Rodrigo Nogueira
6. Roy Nelson
7. Mark Hunt
8. Ben Rothwell
9. Antonio Silva
10. Stipe Miocic
With his extremely lopsided victory over Roy Nelson in his return to the UFC, Fabricio Werdum is creeping closer to a rematch with dos Santos, who literally knocked Werdum out of the world's premier MMA organization in October 2008.
Heading in the opposite direction, Antonio Silva followed up a knockout loss against Strikeforce's Daniel Cormier with a poor performance against another American Kickboxing Academy heavyweight in Velasquez. The bout was an excellent opportunity for Silva to mount an upset an immediately become a contender in the UFC, but he was taken down quickly and pounded on until the referee was forced to stop the fight.
11. Cheick Kongo
12. Travis Browne
13. Phil De Fries
14. Shane del Rosario
15. Brendan Schaub
16. Rob Broughton
17. Shawn Jordan
18. Stefan Struve
19. Gabriel Gonzaga
20. Lavar Johnson
21. Pat Barry
22. Matt Mitrione
23. Mike Russow
24. Dave Herman
25. Christian Morecraft
26. Oli Thompson
27. Ednaldo Oliveira
With their respective submission wins over Chad Griggs and Lavar Johnson, Travis Browne and Stefan Struve are quickly making a push to become heavyweight contenders. However, both fighters are still seeking that key win over a top opponent that would catapult them into the Top 10.
Ineligible Heavyweights

Shane Carwin (Last competed June 2011)
Alistair Overeem (Suspended until December)
After being caught with an elevated T/E ratio, Alistair Overeem lost an opportunity to fight dos Santos for the heavyweight title and is now serving a suspension that will have him out of action until the end of the year. Overeem will be a serious threat to jump right back into the title picture, but it remains to be seen how this series of events will affect him physically and mentally.
Meanwhile, Shane Carwin, another elite heavyweight, has not competed since suffering a decision loss against eventual champion dos Santos in June 2011. Carwin is expected to return at some point in 2012, but he is still without a scheduled opponent.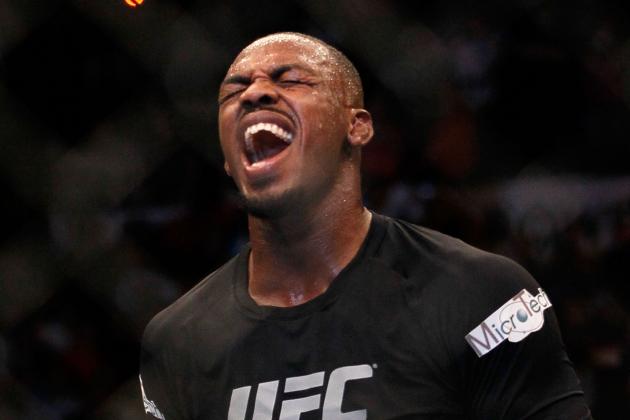 Kevin C. Cox/Getty Images

Less than one month after the biggest win of his career, a decision victory over rival and former teammate Rashad Evans, light heavyweight champion Jon Jones was charged with driving under the influence. While everyone make mistakes, it's safe to say this misstep hurt Jones' reputation significantly.
The fastest way for Jones to repair his image will be to keep quiet and continue winning fights. His next chance to perform inside the Octagon will come against former Pride and Strikeforce champion Dan Henderson in September.
1. Jon Jones
2. Dan Henderson
3. Mauricio Rua
4. Rashad Evans
5. Ryan Bader
7. Lyoto Machida
8. Phil Davis
9. Alexander Gustafsson
10. Thiago Silva
After his epic fight with Mauricio Rua, the 41-year-old Henderson has emerged as the light heavyweight division's top contender. Though Henderson is a huge underdog against Jones, he could be one of the last remaining obstacles for the champion in the 205-pound division.
With five straight wins, Alexander Gustafsson is trying to become another potential challenger for Jones, but he has some difficult tests in front of him before he can be considered for a light heavyweight title shot.
11. Antonio Rogerio Nogueira
12. Forrest Griffin
13. Tito Ortiz
14. Glover Texeira
15. James Te Huna
16. Stephan Bonnar
17. Brandon Vera
18. Vladimir Matyushenko
19. Igor Pokrajac
20. Kyle Kingsbury
21. Fabio Maldonado
22. Anthony Perosh
23. Krzysztof Soszynski
24. Stanislav Nedkov
25. Cyrille Diabate
26. Tom DeBlass
27. Nick Penner
After a legendary career that will land him in the UFC Hall of Fame, Tito Ortiz will step into the Octagon for the last time in July. Ortiz has said he will retire after completing his trilogy with Forrest Griffin.
Ineligible Light Heavyweights


NR. Joey Beltran (Scheduled to make UFC return in July)
NR. Chad Griggs (Scheduled for light heavyweight fight)
NR. Ryan Jimmo (Scheduled to make UFC debut in July)
NR. Jorgen Kruth (Scheduled to make UFC debut)
NR. Wagner Prado (Scheduled to make UFC debut in August)
Shortly after his release from the UFC due to a knockout loss against Lavar Johnson, fan favorite Joey Beltran will return to the Octagon as a light heavyweight in July. Beltran's UFC return will come against Australian James Te Huna.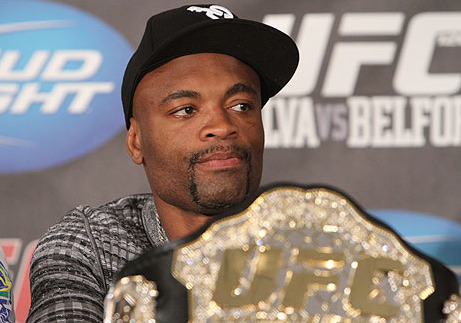 Ken Pishna/MMAWeekly.com
Almost two years after their initial meeting, champion Anderson Silva and Chael Sonnen will square off in what many consider to be the biggest middleweight fight in MMA history.
Silva will look to do the impossible and silence Sonnen, who will be attempting to prove his submission loss to the titleholder in August 2010 was simply a fluke.
1. Anderson Silva
2. Chael Sonnen
3. Vitor Belfort
4. Michael Bisping
5. Tim Boetsch
6. Yushin Okami
7. Mark Munoz
8. Brian Stann
9. Chris Weidman
10. Alan Belcher
On the cusp of big fights and potential title shots, Vitor Belfort and Michael Bisping each went down with injuries in recent weeks. Their injuries have opened the door for other fighters, namely the winner of an upcoming bout between Mark Munoz and Chris Weidman, to earn a spot in a championship fight much sooner than they otherwise might have.
11. Costa Philippou
12. Ronny Markes
13. Wanderlei Silva
14. Rousimar Palhares
15. Cung Le
16. Court McGee
17. Brad Tavares
18. Karlos Vemola
19. Ed Herman
20. Jared Hamman
21. Nick Ring
22. Riki Fukuda
23. Alessio Sakara
24. Andrew Craig
25. Kyle Noke
26. Clifford Starks
27. C.B. Dollaway
28. Tom Lawlor
29. Francis Carmont
30. Buddy Roberts
31. Rafael Natal
32. Chris Camozzi
33. Jason MacDonald
34. Caio Magalhaes
35. Michael Kuiper
36. Magnus Cedenblad
Though their careers appear to be coming to a close, Wanderlei Silva and Rich Franklin will have the chance to make a move into the top 10 when they compete against one another in a rematch later this month.
Ineligible Middleweights


NR. Luiz Cane (Scheduled for middleweight fight in August)
NR. Nick Catone (Last competed March 2011)
NR. Patrick Cote (Scheduled to make UFC return in July)
NR. Tim Credeur (Last competed June 2011)
NR. Rich Franklin (Scheduled for middleweight fight)
NR. Chris Leben (Suspended until November)
NR. Sean Loeffler (Scheduled to make UFC debut)
NR. Hector Lombard (Scheduled to make UFC debut in July)
NR. Jake Shields (Scheduled to make UFC debut in August)
Although his fight with Silva is at a catch-weight, Franklin is planning a move to the middleweight division in the near future and was actually already scheduled for one against Cung Le before this short-notice match-up popped up due to Belfort's injury.
Franklin isn't the only high-profile fighter making a move to the UFC's 185-pound division, though. Former Bellator middleweight titleholder Hector Lombard is expected to meet Tim Boetsch in July, while Jake Shields will make the transition from welterweight to middleweight for a fight against Ed Herman.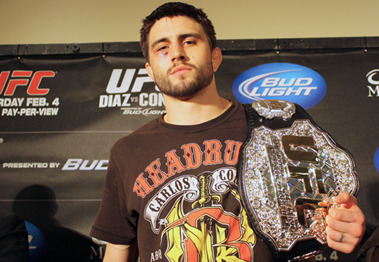 MMAJunkie.com
With Carlos Condit waiting for Georges St-Pierre's return, Martin Kampmann and Johny Hendricks will square off for the right to become the welterweight division's top contender.
On the heels of Kampmann and Hendricks, Rory MacDonald will also have a chance to make an argument for a title shot if he can defeat a returning B.J. Penn in his next fight.
1. Carlos Condit
2. Martin Kampmann
3. Rory MacDonald
4. Johny Hendricks
5. Josh Koscheck
6. Jon Fitch
7. Mike Pierce
8. Jake Ellenberger
9. Thiago Alves
10. Diego Sanchez
Kampmann and Hendricks may be two of the top contenders in the 170-pound division, but they have had some close calls over their past few fights. A number of the fighters they have beaten by slim margins are still ranked highly in the welterweight division and could be within one or two big wins from regaining their position above the two top contenders.
11. Erick Silva
12. Siyar Bahadurzada
13. Charlie Brenneman
14. Rick Story
15. Paulo Thiago
16. Carlos Eduardo Rocha
17. Matt Hughes
18. Mike Pyle
19. John Hathaway
20. Brian Ebersole
21. Claude Patrick
22. TJ Waldburger
23. Dan Hardy
24. Josh Neer
25. Yoshihiro Akiyama
26. Dong Hyun Kim
27. Duane Ludwig
28. Seth Baczynski
29. Lance Benoist
30. Sean Pierson
31. John Maguire
32. Matt Riddle
33. Amir Sadollah
34. Justin Edwards
35. Matt Brown
36. Che Mills
37. James Head
38. Stephen Thompson
39. Simeon Thoreson
40. Jake Hecht
41. DaMarques Johnson
42. Pascal Krauss
43. Rich Attonito
44. Chris Clements
45. Keith Wisniewski
46. David Mitchell
47. Ricardo Funch
48. Besam Yousef
49. Luis Ramos
50. Mike Stumpf
51. Dan Stittgen
52. Papy Abedi
Scoring respective finishes of Charlie Brenneman and Paulo Thiago in their most recent appearances, Erick Silva and Siyar Bahadurzada are one big win away from becoming serious contenders in the welterweight division.
Also, veterans Mike Pyle and Dan Hardy have gotten back on track lately and appear primed to make another run at the top of the 170-pound division in the near future.
NR. Marcelo Guimaraes (Scheduled to make UFC debut)
NR. Brock Jardine (Scheduled to make UFC debut in June)
NR. Demian Maia (Scheduled for welterweight fight in July)
NR. Dan Miller (Scheduled for welterweight fight in June)
NR. B.J. Penn (Scheduled to end retirement in September)
NR. Kenny Robertson (Scheduled to make UFC return in July)
NR. Mark Scanlon (Last competed November 2010)
NR. Matt Serra (Last competed September 2010)
NR. Aaron Simpson (Scheduled for welterweight fight in July)
NR. Georges St-Pierre (Last competed April 2011)
NR. Mike Swick (Last competed February 2010)
Out of action since his win over Jake Shields in April 2011, Georges St-Pierre is ineligible for these rankings. However, St-Pierre is still obviously the best welterweight in the world until proven otherwise.
After a brief retirement following his loss to Nick Diaz, B.J. Penn is set to return to the Octagon against Rory MacDonald in September. Following an even longer absence, Mike Swick is expected to end his two-year hiatus against DaMarques Johnson in August.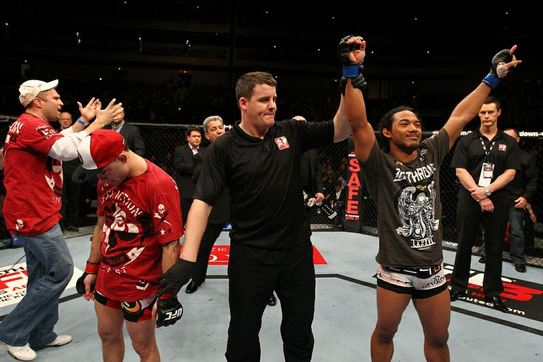 Al Bello/Zuffa LLC/Zuffa LLC via Getty Images
After having to fight both B.J. Penn and Gray Maynard twice in a row as champion, Frankie Edgar will be given the chance to reclaim his title in an immediate rematch with Benson Henderson.
Edgar's chance to silence those saying he should move to featherweight will come at UFC 150 in August.
1. Benson Henderson
2. Frankie Edgar
3. Gray Maynard
4. Nate Diaz
5. Clay Guida
6. Donald Cerrone
7. Anthony Pettis
8. Jeremy Stephens
9. Jim Miller
10. Joe Lauzon
In his two fights since returning to the lightweight division, Nate Diaz has already become one of the top 155-pound contenders. The winner of an upcoming bout between Gray Maynard and Clay Guida could make a case that they would be more deserving of a title shot than Diaz, but few others could make that same claim.
11. Khabib Nurmagomedov
12. Paul Sass
13. Mark Bocek
14. Gleison Tibau
15. Rafael Dos Anjos
16. Jamie Varner
17. Melvin Guillard
18. Takanori Gomi
19. TJ Grant
20. Reza Madadi
21. Michael Johnson
22. Jacob Volkmann
23. George Sotiropoulos
24. Matt Wiman
25. Dennis Hallman
26. Edson Barboza
27. Danny Castillo
28. Anthony Njokuani
29. Fabricio Camoes
30. Mac Danzig
31. Evan Dunham
32. Shane Roller
33. Nik Lentz
34. Thiago Tavares
35. Sam Stout
36. Tony Ferguson
37. Tim Means
38. Yves Edwards
39. John Makdessi
40. John Cholish
41. Terry Etim
42. Justin Salas
43. Ramsey Nijem
44. Spencer Fisher
45. Aaron Riley
46. Mike Chiesa
47. Justin Lawrence
48. Al Iaquinta
49. Myles Jury
50. Joe Proctor
51. Sam Sicilia
52. Daron Cruickshank
53. Henry Martinez
54. Bernardo Magalhaes
55. John Alessio
56. Carlo Prater
57. Anton Kuivanen
58. Chris Tickle
59. John Cofer
60. Eiji Mitsuoka
61. TJ O'Brien
62. Rafaello Oliveira
63. Yoislandy Izquierdo
64. Mitch Clarke
65. Cristiano Marcello
66. Tommy Hayden
67. Marcus LeVesseur
68. Chris Saunders
69. Jeremy Larsen
Returning to the UFC as a massive underdog against Edson Barboza, Jamie Varner shocked the world by knocking out the Brazilian. If Varner can prove the win wasn't a fluke by beating another top lightweight, the former WEC champion could be on his way toward contending for a UFC title.
NR. CJ Keith
NR. Sean Sherk
NR. Paul Taylor
NR. James Vick
When he last competed inside the Octagon, Sean Sherk was on the cusp of returning to a role as a lightweight contender. However, following a win over Evan Dunham, Sherk has not returned to the cage in nearly two years due to injuries.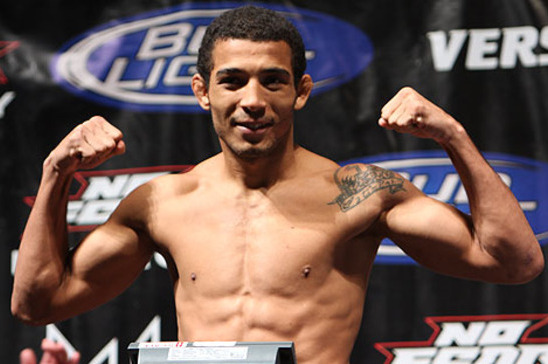 MMAWeekly.com
In preparing for what many believed would be an easy title defense for the champion, Jose Aldo was injured and forced to withdraw from his bout with Erik Koch, who was coming off of a narrow decision win over Jonathan Brookins.
Despite his young age, injuries have become a problem for Aldo. Hopefully, the Brazilian will recover quickly and get back to defending his belt and potentially moving to the lightweight division at some point in the near future.
1. Jose Aldo
2. Yuri Alcantara
3. Chad Mendes
4. Hatsu Hioki
5. Charles Oliveira
6. Dennis Siver
7. Bart Palaszewski
8. Chan Sung Jung
9. Erik Koch
10. Rani Yahya
Behind a few featherweights who have been competing in the division for a much longer period of time, former lightweights Charles Oliveira and Dennis Siver have quickly climbed the ranks in the 145-pound division and could soon be fighting for a title.
In his last fight, Siver picked up a win over Diego Nunes, a training partner of UFC champion Aldo. Meanwhile, Oliveira is coming off a dominant win over Brookins in his second appearance as a featherweight.
11. Diego Nunes
12. Manny Gamburyan
13. Darren Elkins
14. Michihiro Omigawa
15. Dustin Poirier
16. Diego Brandao
17. Ricardo Lamas
18. Steven Siler
19. Cole Miller
20. Jonathan Brookins
21. Ross Pearson
22. Mike Brown
23. Jimy Hettes
24. Cub Swanson
25. Matt Grice
26. Dennis Bermudez
27. Tiequan Zhang
28. Nam Phan
29. Daniel Pineda
30. Javier Vazquez
31. Eddie Yagin
32. Mark Hominick
33. George Roop
34. Leonard Garcia
35. Pablo Garza
36. Bryan Caraway
37. Felipe Arantes
38. Max Holloway
39. Robert Peralta
40. Jason Young
41. Marcus Brimage
42. Maximo Blanco
43. Antonio Carvalho
44. Stephan Bass
45. Josh Clopton
46. Pat Schilling
47. Dustin Neace
Despite a strong start to his first fight since winning TUF, Diego Brandao faded and was defeated by Darren Elkins. While it was a disappointing finish to the fight, Brandao showed that he has a bright future in the UFC and could be one of the more promising TUF winners in recent history.
NR. Akira Corassani
NR. Hacran Dias
NR. Joey Gambino
NR. Josh Grispi
NR. Cody McKenzie
NR. Andy Ogle
Though he won his most recent fight at lightweight, Cody McKenzie has opted to make a move to the featherweight division, where he will immediately meet a tough opponent in former top contender Chad Mendes. While he's a heavy underdog heading into the fight, the match-up will give McKenzie a chance to make a big splash and become an unlikely contender.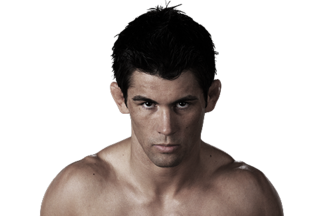 UFC.com
While coaching against top bantamweight contender Urijah Faber on TUF, champion Dominick Cruz suffered an unfortunate injury and will be forced out of his rematch with his rival.
The injury has now set up an interim title fight between Faber and Brazilian phenom Renan Barao.
1. Dominick Cruz
2. Urijah Faber
3. Eddie Wineland
4. Renan Barao
5. Michael McDonald
6. Brian Bowles
7. Scott Jorgensen
8. Brad Pickett
9. Takeya Mizugaki
10. Vaughan Lee
Rising equally as fast as Barao, some though Michael McDonald was more deserving of a spot in the interim title fight after knocking out Miguel Torres. However, the young bantamweight has plenty of time to pick up another big win and earn himself a spot in what could be one of many championship bouts in his long career ahead of him.
11. Edwin Figueroa
12. Alex Caceres
13. Miguel Torres
14. Ivan Menjivar
15. Erik Perez
16. Norifumi Yamamoto
17. Damacio Page
18. Roland Delorme
19. John Albert
20. Raphael Assuncao
21. TJ Dillashaw
22. Johnny Eduardo
23. Yves Jabouin
24. Walel Watson
25. Nick Denis
26. Ken Stone
27. Jeff Hougland
28. Dustin Pague
29. Mike Easton
30. Jared Papazian
31. Francisco Rivera
32. Johnny Bedford
33. Byron Bloodworth
Having lost four of his past seven fights, with none of his three wins during that time coming against any current UFC fighters, former WEC champion Miguel Torres has completely fallen out of the title hunt in the bantamweight division.
NR. Rueben Duran
NR. Mitch Gagnon
NR. Azamat Gashimov
NR. Issei Tamura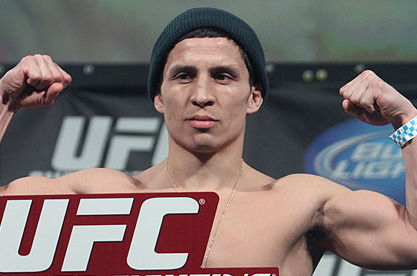 Ken Pishna/MMAWeekly.com
After Demetrious Johnson's recent win over Ian McCall, Joseph Benavidez finally has an opponent for the first flyweight title fight in UFC history. Benavidez earned his spot in the championship bout with a swift knockout of Yasuhiro Urushitani.
1. Joseph Benavidez
2. Demetrious Johnson
3. Ian McCall
4. Yasuhiro Urushitani
5. John Dodson
6. Louis Gaudinot
7. Tim Elliott
8. John Lineker
A TUF winner coming off of a big win in his first flyweight fight inside the Octagon, John Dodson is going to quickly be pushed toward a title shot. It's possible he could only need one win to set himself up for a fight with the winner of the Benavidez-Johnson title fight.
NR. Chris Cariaso
NR. Josh Ferguson
NR. Darren Uyenoyama
Coming off of wins over respected opponents in their final bantamweight fights, Chris Cariaso and Darren Uyenoyama have decided to move to the flyweight division, where they will have an opportunity to become instant contenders.