Euro 2012: Robin Van Persie and Others to Blame for Holland's Shocking Defeat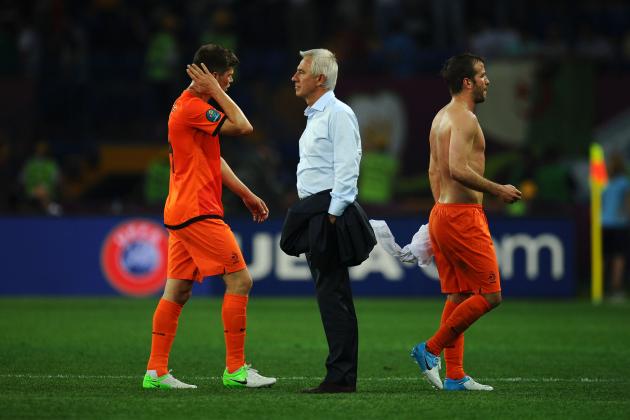 Lars Baron/Getty Images

On the heels of a crushing 1-0 defeat to a much-improved Danish side to open their Euro 2012 tournament, the Netherlands are surely trying to move on and prepare for what may be their most difficult match of the group stage against a German squad who are coming off a 1-0 triumph over Portugal yesterday.
For the rest of us, however, questions still hover around yesterday's stunner.
What went wrong? And more importantly, who's to blame?
While it's only one game of three, it was arguably the "easiest" match the Dutch will play in the group stage, and losing the match will make it extremely difficult for them to lock up a place in the knockout phase of the competition.
Let's take a look at which players contributed the most to the Dutch loss.
Begin Slideshow

»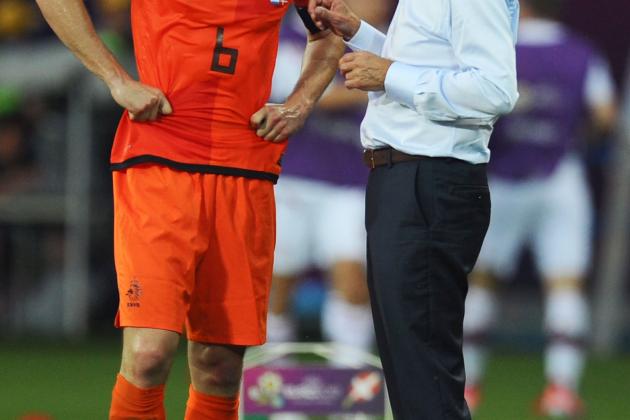 Lars Baron/Getty Images

As he is the captain of the Dutch squad, any loss would carry at least some blame for the experienced van Bommel.
The fact that he was one of the players that pinched too hard and allowed Michael Krohn-Dehli to slip by and mark the lone goal of the match didn't help much either.
Factor in his caution and van Bommel didn't exactly have a spectacular match.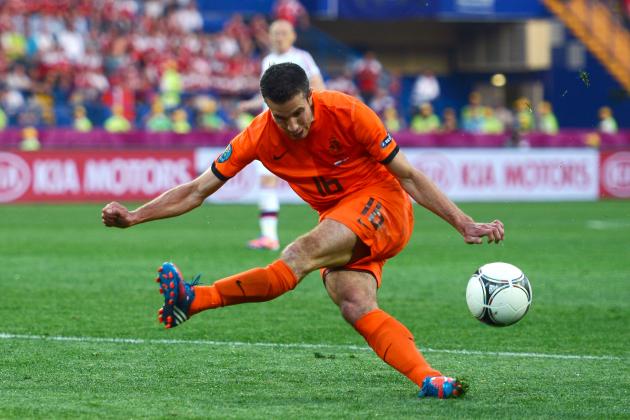 Lars Baron/Getty Images

Suffice it to say that Holland's opener against the Danes was not the best match of Robin van Persie's career.
Despite recording seven attempts from inside the box (and eight for the match in total), van Persie only managed to put two on target.
His frequent misses and inability to finish cost the Dutch a chance at a draw. Furthermore, with the Dutch attack firing on all cylinders yesterday, had van Persie been able to play up to his ability, the Dutch could have easily come away with three points.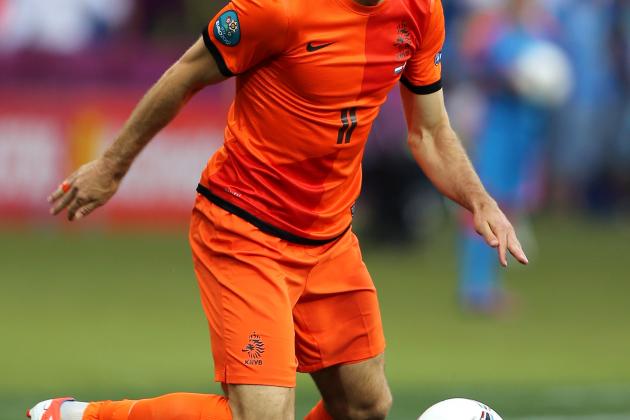 Ian Walton/Getty Images

After having an incredible season with Bayern Munich this year, expectations were riding high for Arjen Robben entering Euro 2012.
His performance in the opening match, however, left much to be desired.
Despite coming close and striking iron with one attempt, Robben played a fairly selfish game, often opting for long strikes that would miss the net, as opposed to looking for a teammate to create a better opportunity.
Yet when Robben finally had a chance in tight, he elected to make an extra pass that cost the Netherlands a chance for a goal.
If the Dutch are to have any chance at moving on from group B, Robben and van Persie are going to have to have much better games.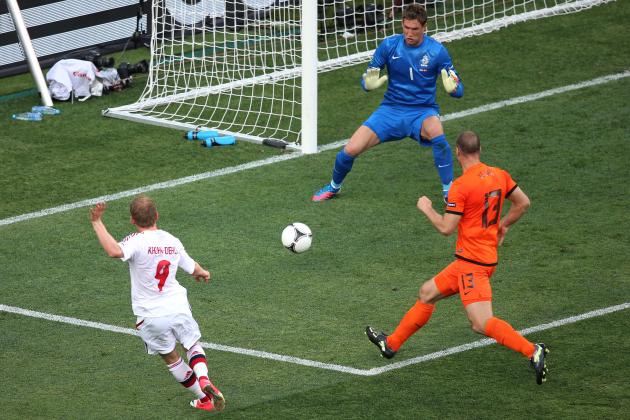 Julian Finney/Getty Images

This was an easy one.
Though Kronh-Delhi may have had a clear path to the net, which is on the Dutch defense, once he was through, he had nowhere to put the ball but right on Stekelenburg.
Keeping this in mind, it should have been an easy save for the Dutch keeper.
Instead, the ball rolled straight through the legs of Stekelenburg and into the net, putting the Danes ahead for good.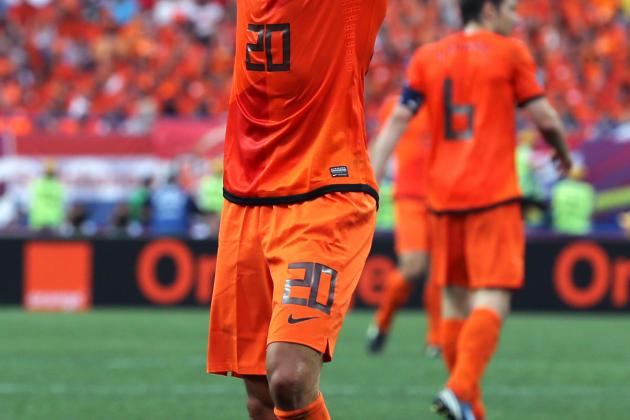 Ian Walton/Getty Images

Yesterday's match against Denmark was one of Ibrahim Afellay's few chances to start a match at a major international tournament.
And while his pass accuracy of 97.4 percent was impressive, the 26-year-old was not able to complete a successful cross, and only connected on 5.1 percent of his long passes.
When it came to attempts from midfielders, Afellay was second to Arjen Robben, despite playing just 71 minutes.
Zero of his five attempts were on target.
Afellay needs to realize that when you are on the pitch with players like Wesley Sneijder, Robin van Persie and Arjen Robben, you should not be shooting as frequently—and not more often—as those players.
Airing shots well over the goal serves no purpose but to halt your side's attack and turn over possession to your opponents.
Afellay would be wise to leave the attempts on goal to the more renowned scorers for the remainder of the tournament.