Rafael Nadal Girlfriend: Relationship with Maria Perello Adds to Rafa's Lore
June 9, 2012

Julian Finney/Getty Images
As if being one of the greatest athletes in the world wasn't enough, Rafael Nadal has a stunning girlfriend in Maria Perello to cheer him on from the stands. Win, lose or draw, how can Nadal ever go home without a smile on his face?
How lucky can you be, man?
Nadal is one of the best tennis players in the world, and that's something he can prove, again, with a win over Novak Djokovic in the 2012 French Open finals. Even if he were to lose at Roland Garros, though, Rafa has a career of greatness to fall back on. How does 49 career singles titles, including ten Grand Slams, sound to you?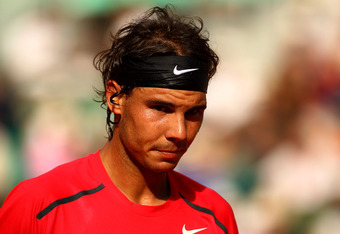 Clive Brunskill/Getty Images
Pretty darn good I would expect.
The guy is a stud and that's an understatement. He is a living legend on the tennis court, especially when we're talking about clay, and he'll go down as one of the best the sport of tennis has ever seen. I dare say he'll go down as one of the best athletes this world has ever seen.
The legend of Rafa would be great as it is, but add in Perello and it's near perfect.
Not only is she beautiful, but she's apparently pretty supportive. Search her name on Google images and the majority of the pictures will be of her in the stands at his matches (minus a few vacation pics), as opposed to the red carpet celebrity pictures that many famous athlete girlfriends tend to have.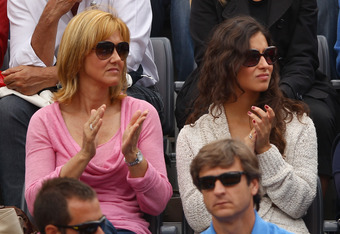 Clive Brunskill/Getty Images
You know what this says to me? She's in it to be with Nadal, and that's something that is commendable. I'm sure she could find a lot of fame being the girlfriend of one of the biggest athlete celebrities of our time, but instead the most we really see of her is when she's supporting Nadal, and I'm sure that's huge for their relationship.
So to recap, not only is Nadal one of the best tennis players in the world, but he has a beautiful girlfriend that supports him, and what appears to be—at least from the outside—a pretty great relationship.
Everybody on this earth has issues, and none of our lives our perfect, but it's hard to look at what Nadal has going on and find many flaws.
Great athleticism, great career and a great girlfriend.
This is the stuff that legends are made of.