Euro 2012 Predictions: Favorites That Will Win Opening Group Game
June 10, 2012

Denis Doyle/Getty Images
As we have seen thus far at Euro 2012, anything can and will happen. The Netherlands were given a swift dose of reality when Denmark pulled off the 1-0 upset on Saturday.
Upsets will happen, but not with these three teams in its opening games. 
These predictions are based on FIFA's World Rankings. 
Spain over Italy - June 10
Spain's high-powered offense vs. Italy's stifling defense.
Something has to break.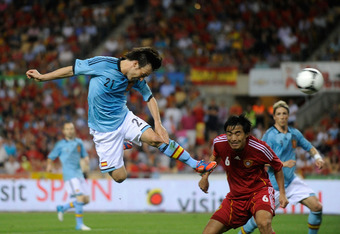 Denis Doyle/Getty Images
Italy's defense is strong, but it isn't what it used to be. It's vulnerable in the midfield and in its back-four, and Spain's offense will find the lapses. 
When Spain is on top of its game, nobody is better. Passing is crisp, touches are pure and they have guys capable of filling the nets.
If Spain can defend Italy's dangerous set pieces, they have the edge in this contest.
Prediction
Spain wins 2-1. They capitalize on two lapses in Italy's defense to walk away with a quality opening-game victory.  
England over France - June 11
France was putrid at the 2010 World Cup. It put on three performances that it wishes it could forget. Now it's a new tournament, but we still don't know what to expect from the French.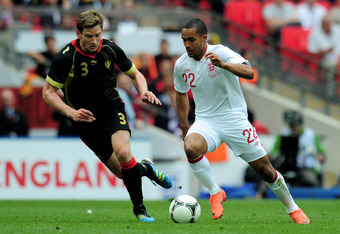 Shaun Botterill/Getty Images
Will the chemistry be visible? Will the man-marking be up to par? Will stars finally show up?
All are questions that will be answered, but I'm not confident we will see it in their first game. 
England has the talent, but doesn't have the Euro pedigree of late. It has struggled on the national landscape and there are many reasons.
But it's a new year for them, too.
This game will be intriguing to watch because the winner will be in prime position to win Group D.
Prediction
England uses a solid defensive effort led by goalkeeper Joe Hart to capture a much-needed three points to kick off Euro 2012 for England. 
Croatia over Republic of Ireland - June 10
According to FIFA, Croatia is the eighth-best team in the world. While that ranking may be a little over-the-top, they still are favored to win this game.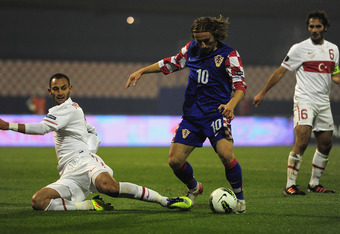 Jamie McDonald/Getty Images
Croatia has more talent than Republic of Ireland, but that doesn't always bring results. It must play sound, fundamental football starting with its back-four.
Ireland's offense is generally missing-in-action aside from veteran Robbie Keane. If it can slow down Keane and his more than 50 goals for Ireland, Croatia will have a great opportunity to walk away with three points.
Prediction
Croatia gets off to the start it was looking for with a 1-0 victory. Keane is shut down, and no other Irish player can get anything going.