US Open Favorites 2012: Hottest Golfers Heading into the Tournament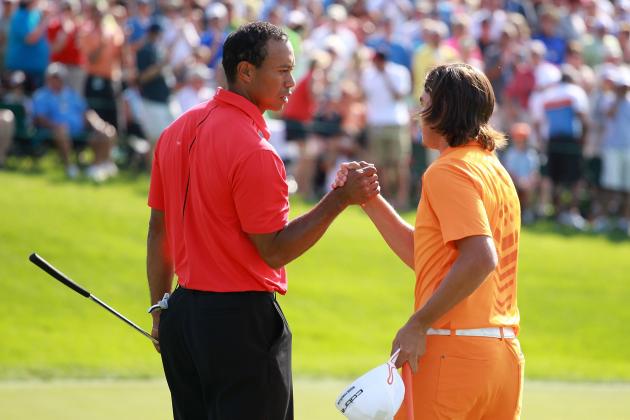 Andy Lyons/Getty Images

They say that in baseball, momentum goes as far as the next day's pitcher.
In golf, it can be even more fickle. A golfer can be great one day and fall apart the next, especially in majors. Rod Pampling is perhaps the most famous example. In the 1999 British Open, he went from first-round leader to missing the cut after the second round.
Tiger Woods knows about these troubles as well, having trouble putting together consistent rounds since his Thanksgiving weekend debacle a few years ago.
The tide seems to be turning though, as Woods and others appear to be reaching another level in their games heading into this week's U.S. Open at Olympic Club. Their strong play has to make them the favorites heading into California.
Which golfers appear to be hitting on all cylinders heading into the second major of 2012?
Let's take a look.
Begin Slideshow

»
Scott Halleran/Getty Images

He may not be the hottest golfer, but he certainly is the flashiest.
Rickie Fowler may only be 23 years old, but he has been in the spotlight for a few years now ever since he became the youngest U.S. Ryder Cup player of all-time in 2010.
Many people see Fowler and his bright personality as the next big thing in American golf and he justified it with a fearless playoff victory against D.A. Points and budding superstar Rory McIlroy at the Wells Fargo Championship.
Fowler already has five top-ten finishes this season, one more than he had in all of 2011 and had a second place finish earlier to earn him a 10th place ranking on the FedEx Cup list.
However, recent tournaments have not gone the way Fowler would want heading into the U.S. Open. Playing in the final group with Tiger Woods at the Memorial, Fowler shot an abysmal 84.
That is the kind of round that can haunt you for awhile, just ask Retief Goosen in the 2005 U.S. Open who really has not been heard from since.
Fowler will want to get that bad taste out of his mouth at Olympic Club, but pressing at any major can lead to big problems. Time will tell how the young phenom handles the heightened expectations this time around.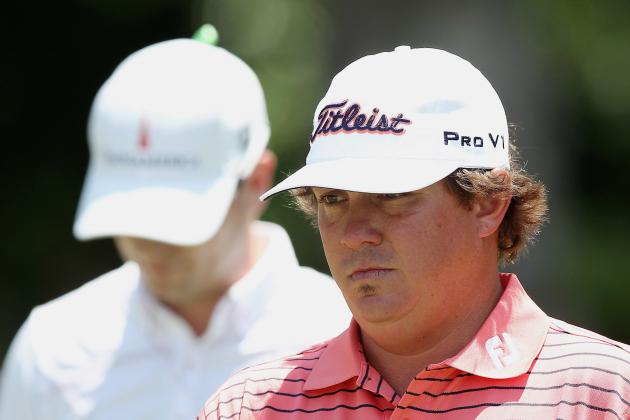 Scott Halleran/Getty Images

He may not be Mr. Personality, but Jason Dufner is having a Player-of-the-Year-type of season so far in 2012.
Dufner's numbers speak for themselves. Just shy of winning three tournaments in four starts, Dufner has only missed one cut the entire season and is fifth on tour in scoring average.
Why?
Maybe because no one averages a better approach shot average than Dufner on tour. That leads to multiple birdie opportunities and a chance to win every time he tees it up.
Plus, his even-keel personality makes him a player tailor-made to win major championships.
Dufner came precariously close last August when he lost in a playoff to Keegan Bradley in the PGA Championship. A 24th-place finish at the Masters may not have been noteworthy, but he did have a share of the second-round lead heading into the weekend.
It takes time to win majors and Dufner may very well be at the doorstep.
Can he walk through this weekend to a major romp?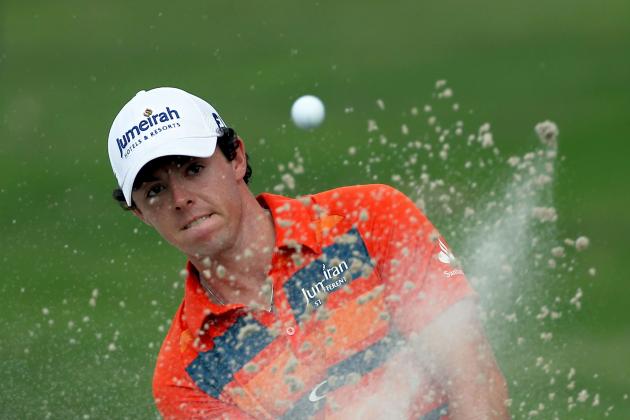 Andy Lyons/Getty Images

The defending U.S. Open champion is once again playing well heading into the second major of the season.
The Northern Irish star captured the Honda Classic title over Tiger Woods and Tom Gillis earlier this year, making him the second youngest player of all time to be ranked No. 1 in the world.
A strong runner-up finish to Hunter Mahan in the Accenture Match Play and McIlroy has proven that he can play well on the biggest of stages.
McIlroy is sixth in the FedEx Cup standings fueled by four top-three finishes, but three missed cuts in a row after claiming the No. 1 ranking lead to some rising suspicions about how he will play this weekend at Olympic Club.
Last week, McIlroy returned to form with a seventh-place finish that would have been a tie for second if not for a double bogey on the final hole. No one had more birdies than McIlroy, but his bogey total proved too much to overcome.
A cleaner scorecard is necessary for victory at the U.S. Open where par can add up to birdies. Although McIlroy already has one U.S. Open to his credit, the scoring at Congressional was an aberration.
McIlroy will be playing a completely different style of golf this weekend. Fortunately for him, he has the talent and flair to thrive in it.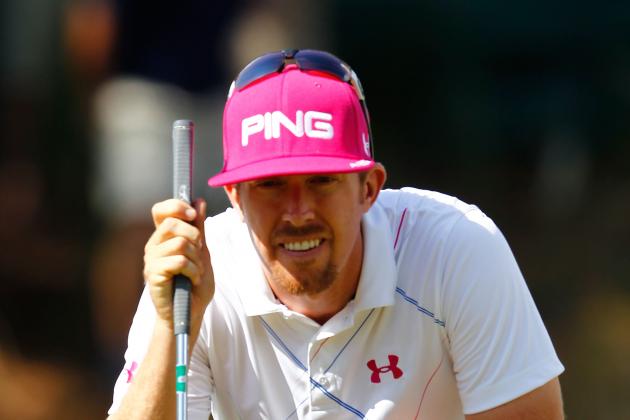 Mike Ehrmann/Getty Images

The only other player with two victories on the young season not named Tiger Woods or Jason Dufner is Hunter Mahan.
Mahan has been tabbed as one of the "best players without a major title" for a while now and this year could be the time for him to get the monkey off his back.
Currently second on the FedEx Cup standings, Mahan has made hay with his iron play. As one of the longer players, he is able to reach longer par-fours with accuracy, ranking ninth on the tour in greens in regulation from outside of 100 yards.
That mid to long iron game is critical in U.S. Opens, which are typically the longest courses players face all season.
Mahan has played well from tee to green and although his results since winning in Houston are only mediocre, his experience and overall game make him a definite contender.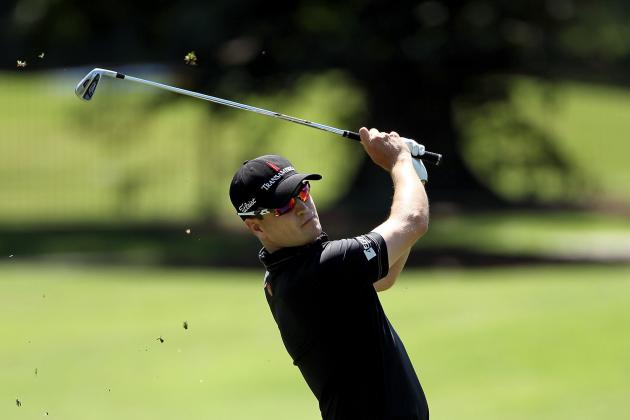 Andy Lyons/Getty Images

On paper, Zach Johnson seems like a guy built for U.S. Opens.
He has an even-keel personality, he keeps the ball in play and his short game can help him keep scores low.
So it might be shocking to know that Johnson has never finished inside the top 30 in a U.S. Open and missed the cut as many times as he has made it.
The reason is pretty evident: Johnson is 154th on tour in driving distance. While that may be okay at the Crowne Plaza Invitational, it is a severe detriment in the long-ball extravaganza known as the U.S. Open.
Still, Johnson has proven his ability to win on longer golf courses by playing to his strengths. He famously laid up to the par-fives at Augusta, winning himself the 2007 Masters.
Olympic Club winners have not exactly been those long-drive champions either. The course may be perfectly suited for Johnson's precision.
He is certainly in form. Johnson is fourth on the FedEx Cup Standings leaderboard and has only missed one cut all season.
Unfortunately for him, it was last weekend.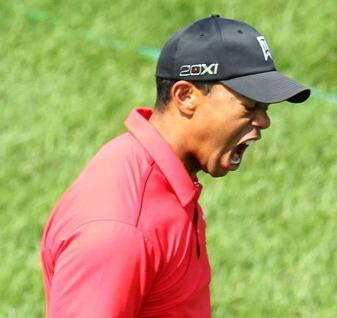 Andy Lyons/Getty Images

We have been waiting for the "old Tiger" to reappear and we saw a bit of the Woods magic just two weekends ago in the Memorial. The chip on 16 by Woods thrilled the crowd and the theatrics afterwards leave many wondering if the great one is "back."
One thing is for sure, Woods seems to have all the momentum in the world heading into this weekend. If you look at his statistics during the Memorial, consistency appears to be coming back to Woods.
Only once in four rounds did Woods have a nine-hole score over par. He eliminated the dreaded double bogeys on the weekend and was first in the tournament with greens in regulation.
With the U.S. Open being the most penalizing tournament in golf, Woods simply cannot afford wayward shots.
Big numbers will crush his opportunity of picking up another major, but since he has taken a bit off his driver, his accuracy has improved. So much so that he was 14th in accuracy in the field at Memorial.
With a good putting weekend, Woods should have enough opportunities to put himself in position to hoist the trophy.
On the other hand, Woods appeared on the verge of major victory after winning at Bay Hill earlier this year. We all saw how that worked out at Augusta National.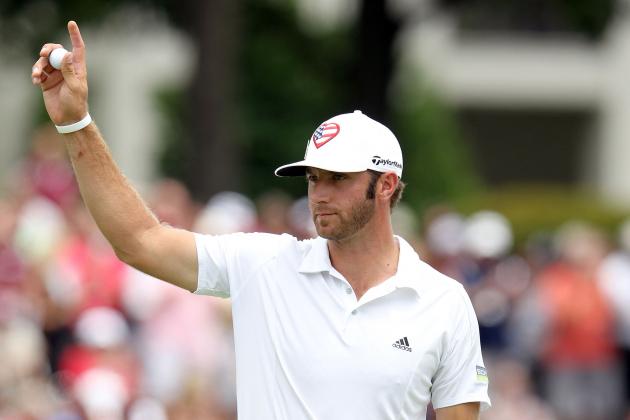 Andy Lyons/Getty Images

Dustin Johnson is always a contender in majors, but his health has been a concern.
Missing the Masters with an apparent injury, the South Carolinian stormed back with a victory this past weekend at St. Jude's, making him technically the hottest golfer heading into Olympic Club. In fact, he has four top-10s in only nine events this season.
Johnson's big-bomber ability makes him a threat on such a long golf course. He currently ranks 10th in driving distances and 11th in birdies, however his 133th in driving accuracy is a red flag.
Players have to be able to avoid the deep stuff and salvage bogeys when higher scores could creep into the scorecard.
Johnson knows about that when he blew up in the final round of the 2010 U.S. Open, shooting an 82 after leading by three heading into Sunday.
With six tour victories to his credit already, no one can really fault Johnson's talent level or confidence heading into this weekend.
Whether he has the mental toughness will be the biggest question left for the big man to answer.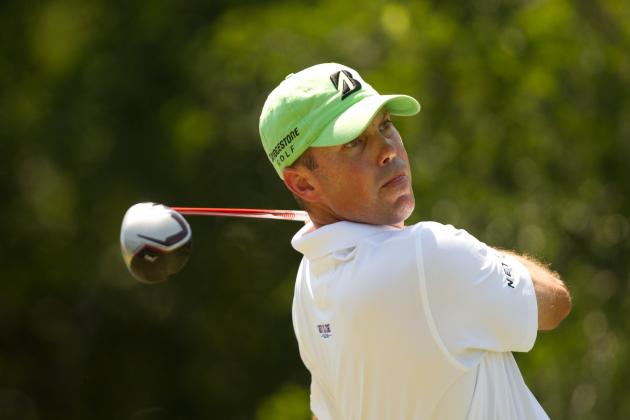 Darren Carroll/Getty Images

No one has played better in the bigger tournaments all season long than Matt Kuchar.
The Georgia Tech product has taken a long road to justify the heightened expectations people had of him after two top-25 finishes in majors at age 19. Coincidentally, his 14th-place finish at the U.S. Open was at the Olympic Club.
He has gone through his fair share of adversity, but plodded along slow and steadily. This year though, the humble, mild-mannered Kuchar is beginning to gain some much deserved recognition.
A Players Championship victory, also known as the "fifth" major, a third-place finish at the Masters and two top-10 finishes in the WGC events, Kuchar has put together a Player-of-the-Year-caliber season.
He has also not missed a cut the entire season.
Kuchar looks on paper to be in good shape for a strong showing here. Not only has he put together two consecutive top-20 finishes at the U.S. Open, he returns to the course that jump started his career.
If the U.S. Open has taught us anything, it is that there are horses for courses.
Can Kuchar live up to the hype he has created?