Euro 2012 Odds: Most Foolish Plays in Group Stage
June 9, 2012

Claudio Villa/Getty Images
The 2012 European Championship has begun, but those who want to gamble on one of the most exciting events on the year need to be careful of a few teams.
Most of Europe and the rest of the world have their eyes on Euro 2012, and everyone thinks he knows who is going to win it all.
Each of the 16 teams technically has an equal chance at the title, but in reality, it is only a fight between a few teams.
Based on the odds, here are some teams you should avoid when placing bets.
Ireland (80-1), Ukraine (50-1) and Czech Republic (150-1)
If you want to place a long shot with a bad chance of winning and high reward, buy some lottery tickets.
Euro 2012 is a time when upsets happen, but the field is too deep for any of these inferior teams to continue winning. Surviving the group stage would be impressive enough, but three more tough matches loom in the knockout stage.
Not one of these teams has the talent to perform consistently at that level.
Ukraine will get a boost as a host country, but it will not be enough to survive this tournament.
Italy (17-1)
Since winning the World Cup in 2006, Italy has struggled on the international scene. The team lost in the quarterfinals of Euro 2008 and did not make it out of the group stage in the last World Cup.
An opening match against tournament favorite Spain could set the team back right from the start, and things do not get too much easier, with Croatia immediately after.
Do not be surprised if Italy falters before the quarterfinals yet again.
Germany (10-3)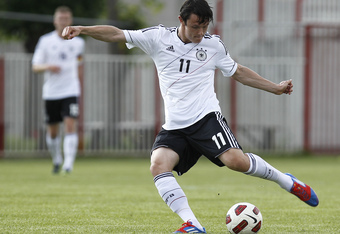 Srdjan Stevanovic/Getty Images
Although Germany is a presumed favorite to win the entire championship, placing a bet at these odds is not worth the risk.
As a part of Group B, the team will have to outlast the Netherlands, Denmark and Portugal. While the Germans have the most talent in the group, some great play or good luck by the opponents could force Germany into an early exit.
Even if the Germans survive the group of death, fatigue might start to set in by the knockout stage, after their having to overcome these constant obstacles. 
Holland and Portugal will have similar challenges, but better odds make selecting these two teams more appealing.
Full Odds for Euro 2012, Courtesy of Paddypower.com
Spain (11-4)
Germany (10-3)
Holland (6-1)
France (8-1)
England (14-1)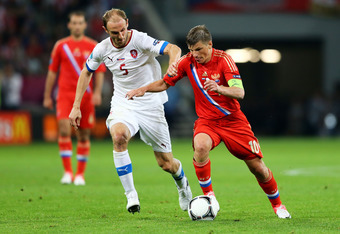 Christof Koepsel/Getty Images
Russia (14-1)
Italy (17-1)
Portugal (19-1)
Croatia (50-1)
Ukraine (50-1)
Poland (50-1)
Sweden (66-1)
Ireland (80-1)
Denmark (80-1)
Greece (100-1)
Czech Republic (150-1)