Euro 2012 Live Stream: Contests That Will Come Down to the Wire
June 9, 2012

Dean Mouhtaropoulos/Getty Images
Are you ready for some football?
Euro 2012 football?
Euro 2012 kicked off with a bang on Friday and we're only getting started. Group play will end Tuesday, June 19, so there is plenty of football to be played and watched.
Here are some contests that will go down to the wire. 
Can't watch the games? Visit ESPN3 to watch every game live on the Internet.  
Netherlands vs. Germany - June 13
This game will be the best of the group stages.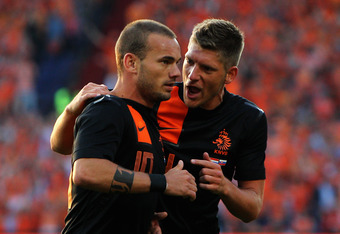 Dean Mouhtaropoulos/Getty Images
Netherlands vs. Germany will bring you everything you want in a Euro 2012 contest. It will bring you star power, anticipation, quality football, dazzling buildups and, hopefully, a winner.
Germany and Portugal are stealing a few headlines from Netherlands, but they are surprisingly accustomed to sliding under the radar. This is the role that they thrive on.
They can't wait for their opportunity against a team slotted one spot ahead of them in the FIFA/Coca-Cola World Rankings. 
Prediction
Netherlands 2, Germany 1
Arjen Robben scores the game-winning goal against a country where he plays his club football. 
Spain vs. Italy - June 10
Spain's spread-you-out, break-you-down style versus Italy's stout defensive tactics is going to be something special to watch.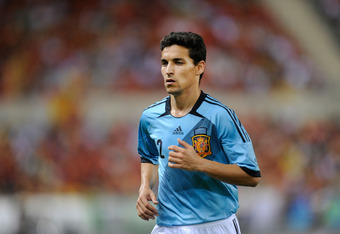 Denis Doyle/Getty Images
Which team's style will break through?
Italy is strong on set pieces and they will need to be in this game if they plan on walking away with three points.
They won't have the majority of the possession because Spain generally dominates in that category, but they they can still splash down on set pieces.
Prediction
Spain 2, Italy 1
Watching Spain play football is extraordinary to watch. The way they keep possession, provide quality passes and pick their spots is something to behold.
When they find holes in Italy's defense, they will capitalize. 
Sweden vs. France - June 19
This game might determine who walks away with the second position in Group D.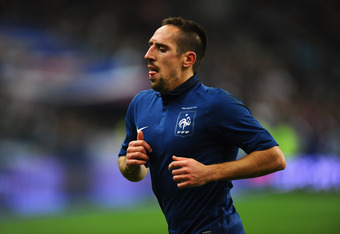 Mike Hewitt/Getty Images
France has been awful in national tournaments of late and Sweden is a team led by Zlatan Ibrahimovic, one of the best strikers in the world, but a player who can become invisible for the national team.
Ibrahimovic has only scored 31 goals since joining the Swedish national team in 2001. It's time for him to step up to the plate and deliver with a big-time tournament.
It may be unfair to label it all on one guy, but he needs to at least show up to the party.
France was horrific at World Cup 2010. It was just a disaster. They couldn't generate offense, man-marking was non-existent and the chemistry was completely haywire. 
We are due for an intriguing game if indeed this is the game that decides who goes through to the knockout stages.
Prediction 
Sweden 2, France 1
Sweden is a team that will surprise some people this Euro. Ibrahimovic is ready to prove that he is one in the best in the world.