TNA News: Is Jeff Jarrett Getting the Shaft if Christian Makes TNA Hall of Fame?
June 9, 2012

TNA President Dixie Carter announced that Christian will appear at TNA Slammiversary, leading to online speculation that Christian may be the first inductee into TNA's new Hall of Fame.
What about Jeff Jarrett?
Jeff Jarrett has been the lifeblood of the organization since he created TNA Wrestling with his father Jerry Jarrett. Though he has since sold controlling shares of the company to Panda Energy, his name is still synonymous with TNA.
With that being said, it seems that it would only be fitting that he, not Christian, should be the first inductee in the TNA Hall of Fame.
No one can doubt that he is truly deserving of the honor. Christian does have TNA accomplishments that prove he deserves the award, but is it proper for him to be the first inductee?
It just seems unfair to Jarrett that Dixie Carter would look past him for Christian. Though Christian is one of my favorite wrestlers, it cannot be argued that he is currently bogged down in the midcard of the WWE and currently does not carry a lot of star power.
Thus, the decision was made to go with a WWE midcarder over the person who founded that organization.
What does this say about the standards of TNA? My assessment is that they think they will get more buzz and credibility by having a WWE performer on their show.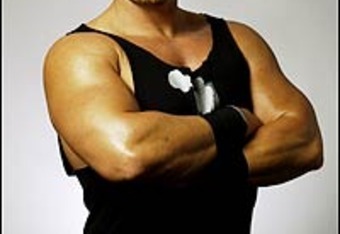 This may be true. TNA has already started to receive a lot of buzz over this rumor, but will it pay off in the end?
At the Hall of Fame ceremony, Christian is not likely to trash WWE. He will probably give a very generic speech thanking TNA for the honor. I wouldn't expect much more though.
Christian is not a stupid person. He is not likely to do or say anything that will affect his job with WWE.
On the other hand, making Jeff Jarrett the first inductee would open up a lot of potential for a deeply meaningful, emotional speech. It could be a TNA moment to be proud of.
Just imagine the impactful speech that Jarrett could produce talking about the trials and tribulations that existed in the creation of the company.
I hope that TNA will make the proper decision and give Jarrett the honor that he deserves. Christian does deserve the award, but it is not an honor that must be given immediately. There is plenty of time to honor Christian in the future.