UFC on FX 3 Results: Five Fights for Erick Silva to Take Next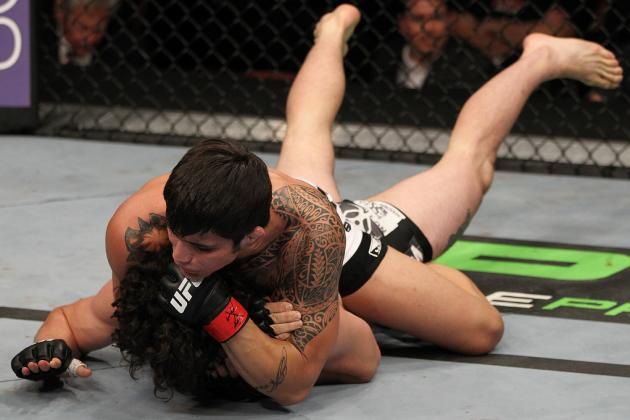 Photo by Josh Hedges/Zuffa LLC/Zuffa LLC via Getty Images
Erick Silva needed just one round to submit Charlie Brenneman and continue his onslaught of the UFC's Welterweight division.
Silva showcased his striking, takedown defense, the ability to quickly get back to his feet once taken down and his Brazilian jiu-jitsu at UFC on FX 3. Silva took the back of Brenneman and sunk in the rear-naked choke to force the tap at 4:33 of the first frame.
While the fight technically gets him back on the winning path after the DQ loss to Carlo Prater, the prospect is still widely considered undefeated inside the Octagon.
His total Octagon time is just over five minutes. Is he the real deal? Is it time to fight a contender?
With three impressive and short outings in the UFC, we look at five potential fights for the 27-year-old Brazilian.
Begin Slideshow

»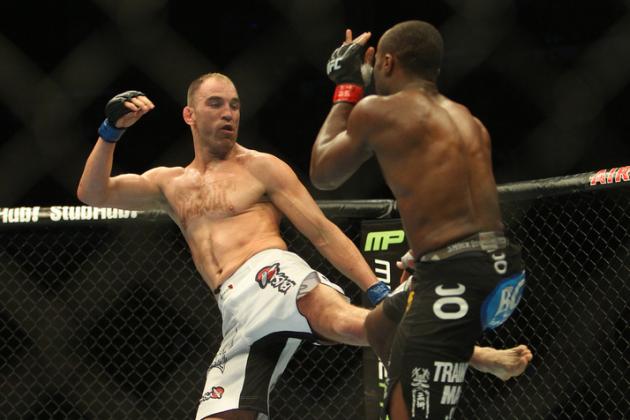 Photo by: Tom Szczerbowski-US PRESSWIRE
Brian Ebersole will be looking to extend his 10-fight win streak against T.J. Waldburger when they meet at UFC on FX 4 later in June. Waldburger will be working on getting his third straight victory inside the Octagon.
The fight versus Silva would pit two fighters on a win streak against one another without forcing the fighters in to the deep end of the pool before they're ready. It's a springboard fight to place the victor alongside the other top contenders in the division.
Silva vs. Ebersole/Waldburger would be an excellent fight while the top of the heap is logjammed.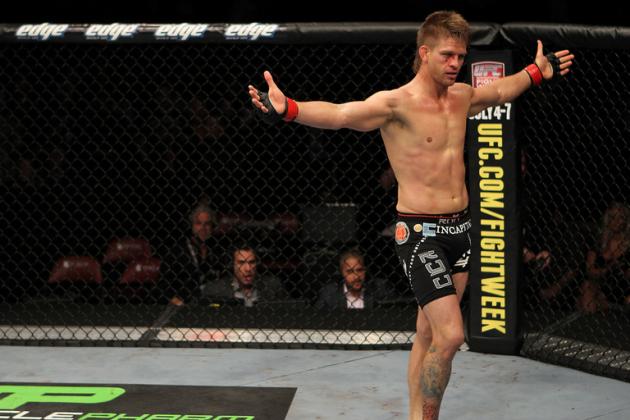 Photo by Josh Hedges/Zuffa LLC/Zuffa LLC via Getty Images
Pyle took care of business emphatically with an impressive first-round KO over Josh Neer. Pyle has taken five of his last six bouts with the lone defeat to top prospect Rory MacDonald last year.
After their performances in Florida, it makes sense that this is the next step for both fighters.
For Pyle, it pits him against another fast, athletic prospect to try and prove he's able to defeat the next crop of fighters in the division.
The fight serves as a major test for Erick Silva. Pyle is a tough and crafty veteran who can push Silva. While his performances have been impressive thus far, it's still unknown what happens when he's pushed in to the later rounds of a fight.
Both men would have something to prove in an attempt to continue their ascent up the UFC Welterweight division.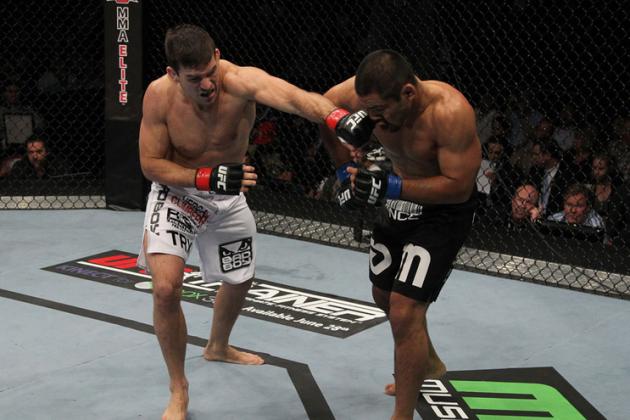 Photo by: Zuffa LLC
Demian Maia will make his Welterweight debut at UFC 148 against 15-1-1 Dong-Hyun Kim. Regardless of who the winner may be, it will serve as a step up in competition for Silva.
Maia is a former UFC Middleweight title contender with a superb ground game. Competing against Maia would be a stiff task but an interesting matchup for Silva. It could be the type of fight that sets the winner up for big things at 170.
Kim has been on the brink of title contention himself. UFC Interim Champion Carlos Condit is the lone blemish on his record. A first-round knockout at UFC 132. Kim rebounded with a dominant performance against Sean Pierson at UFC 141 and can give himself another opportunity at the spotlight with a victory over Maia.
As the fights continue to get tougher for Silva he has yet to face the caliber of fighter that these two men are. A fight against Maia or Kim would give Silva a chance to prove he is the real deal.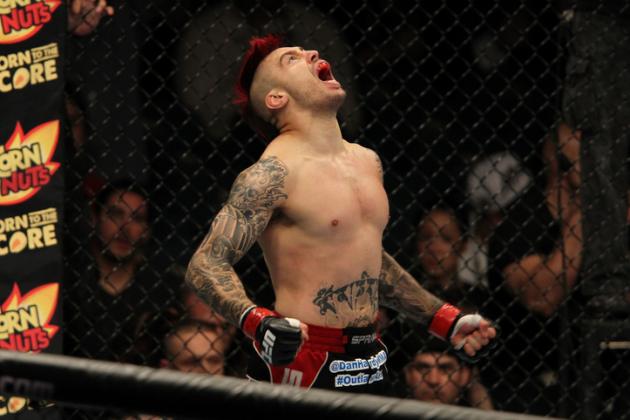 Photo by Josh Hedges/Zuffa LLC/Zuffa LLC via Getty Images
Hardy finally got off of his four fight losing streak by blasting Duane Ludwig in the first round with a left hook.
Of the potential opponents for Silva, this could be one of the most exciting opportunities. And Hardy is looking for an opponent for the UFC's show in Nottingham on September 29th.
The fight could easily deliver a fight of the night or knockout of the night performance by either man. Both men are heavy-handed with a solid submission arsenal. However, we know both like to throw leather.
Hardy will be looking to climb back in to the pool of contenders after his setbacks that started with his title fight against GSP. It would be a treat to give the Nottingham crowd while having relevance in the division.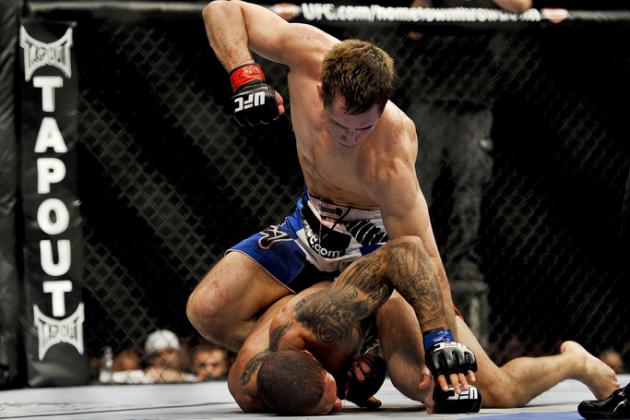 Photo by: Paul Abell-US PRESSWIRE
This is the least likely, but most exciting, option for Erick Silva.
The top two prospects going at one another would be a thrill to see. While putting two hot prospects against one another is normally not what a matchmaker wants to do, sometimes it is the right move. Much like when Jon Jones fought Ryan Bader, I believe the time is right.
MacDonald refuses to fight current champion GSP, and the next title contender, or two, is already set in stone. He needs to continue fighting top fighters, or else, he will become stagnant in the division.
Silva will have the chance to knock off the much talked about young gun of the division and make a name for himself. And there's no teammate roadblock for him if he happens to take out MacDonald.
A loss does not permanently hurt either fighter. The loser would return to the middle rung of the division and continue to grow as a fighter. With the top of the division muddled thanks to an injury and fighters waiting for their shot, it only makes sense to see how these two fighters stack up to one another.
Putting MacDonald vs. Silva on a FOX card, or co-main-eventing a pay-per-veiw, would increase their drawing power when they make their push for a championship. They have everything to gain in what could be one of the most dynamic fights of the year.