UFC on FX 3 Results: Power Ranking Main Card Fights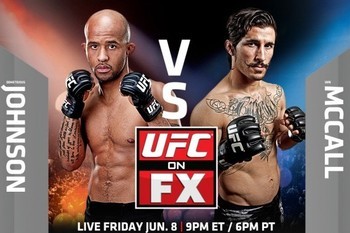 bleacherreport.com
UFC on FX 3 had a great main card tonight, which more than made up for the lackluster undercard that aired on Fuel TV and Facebook. Headlined by Demetrious Johnson and Ian McCall, fans were treated to jaw-rattling knockouts and fantastic submissions in the four fights on FX.
Out of the four fights on FX, how did they stack up against one another? Let's take a look at the fights and rank them in terms of excitement.
Begin Slideshow

»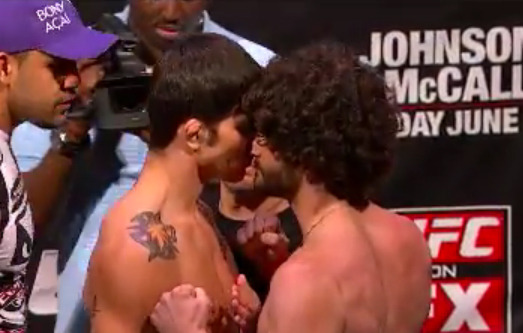 mmamania.com
Erick Silva and Charlie Brenneman put on decent fight, which consisted mostly of Silva fighting off takedowns and using superior striking to control Brenneman.
What made this fight watchable was the fact that Silva brushed off the constant takedowns of Brenneman, who is not the most exciting fighter. Silva eventually got Brenneman's back and got the tap via rear-naked choke.
It was not the best fight on the card, but it did provide some entertainment value.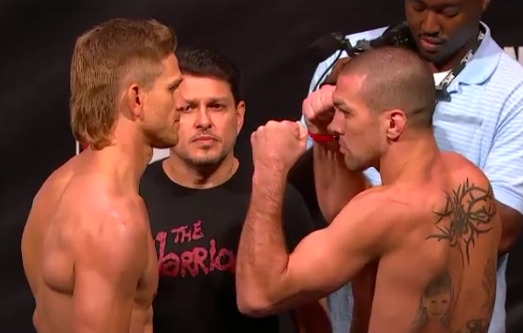 mmamania.com
It's hard not to give this fight the No. 1 spot, considering the great action both men provided. Neer and Pyle put in maximum effort for the duration of the bout, before Pyle was able to catch Neer with a one-punch knockout.
Neer looked strong for a majority of the standup portion, using solid boxing and clinch work to hurt the body and head of Pyle. Pyle stayed composed and caught Neer with a punch that would have put Godzilla to sleep.
The quality of the main card restricts how high this made it out of the four fights—showing again how good the main card was.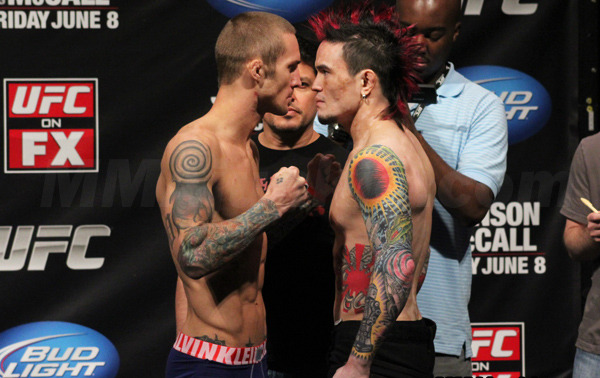 mmajunkie.com
What a fight. That is all I can say after watching Eddie Wineland and Scott Jorgensen.
It was a bloody mess that saw both men land some powerful shots on one another. It was largely contested on the feet, which can easily explain why Wineland was able to earn the knockout in the second round against Jorgensen.
Both men put their heart and souls into this fight and it showed. Both had bad cuts and took serious punishment, but continued to show their warrior ways. They made UFC on FX 3 a fantastic card for fans to watch.
Only one fight on the card was better.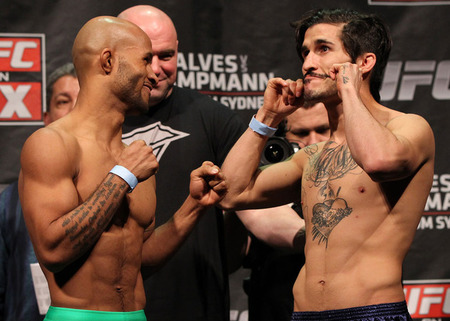 mmamania.com
The smoke has cleared and we have ourselves a new flyweight finalist in the flyweight tournament.
Demetrious Johnson did enough to earn a decision in three rounds tonight, using great speed, footwork, takedowns and striking to hold off Ian McCall in a close fight.
This fight had everything from spinning back elbows, to groin shots, to fast-paced action. This was easily the best fight of the night, as it was a chess match that made both men work to earn the victory.
In my opinion, this should have been Fight of the Night (Wineland/Jorgensen officially earned that honor). That would have made two Fight of the Night bonuses in a row for these two. Hopefully, we can get another fight out of these two down the road. It's definitely a possibility, given they are two of the best in the flyweight division.