The 50 Hottest Ring Girls in History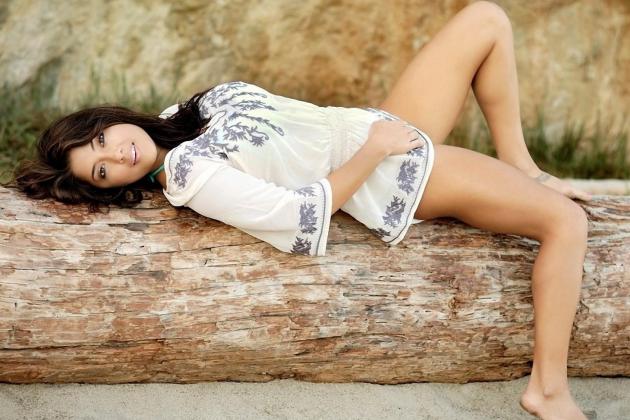 Image via go4celebrity.com
Mixed martial arts has become one of the world's most exciting and profitable sports. It is the only sport that features grown men pitted against grown men, of the same weight and size, tosses them into a cage, known as the octagon, and lets them rip each other apart until a victor emerges.
It makes professional wrestling look like grandma's knitting.
Where else can you grab a beer with your buddies and watch two men legally punch each other in the face without gloves? It truly is one of the most interesting sports today.
But with all the men running around hitting each other, how are we supposed to remember what round we are in without a sexy woman carrying around a sign? Those women, ring girls as they're known, have taken over the sport and are the main reason for its world wide popularity.
If you don't think so, here is a list of the 50 hottest ring girls in history. Enjoy.
Begin Slideshow

»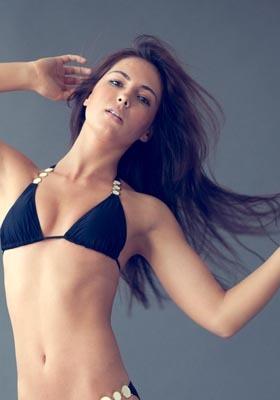 Image via surf.transworld.net
Since 2008, Miss Transworld Surf has been awarded, each month, to the hottest models chosen from all over the globe.
Brittany Ward recently won this award in March of this past year. She is now part of a list that includes that hot chick from the Like a G6 music video. You remember the one, right?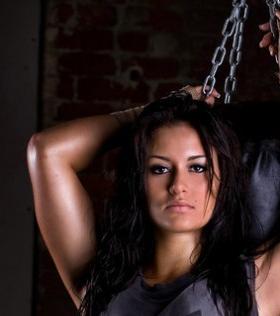 Image via thenextgreatfighter.com
Things to know about Shannon Lee Marr:
She is 5'5", weighs little to nothing, and has measurements like an upside down challis. She is also a certified nursing assistant and her favorite fighter is Kenny Florien.
Is she single? Wouldn't you like to know.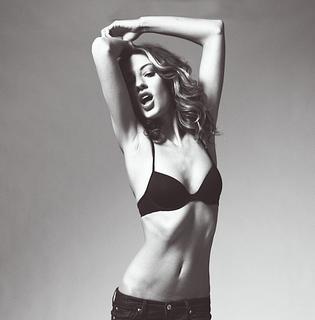 Image via flickr.com
Models, models, models.
These women are everywhere. It is like mixed martial arts is more about the women and less about the fighting.
Oh wait, I was thinking that was a bad thing.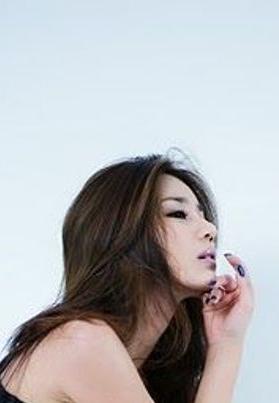 Image via lavishavenue.com
If you were afraid we would run out of MMA promotions, you are obviously new to this sport.
ONE FC is another of a long list of fighting promotions that is one of the most popular in the world. This one is based in Asia and features some of Asia's best fighters.
Park Si Hyun is here to remind us that there is always room for more sexy women in MMA.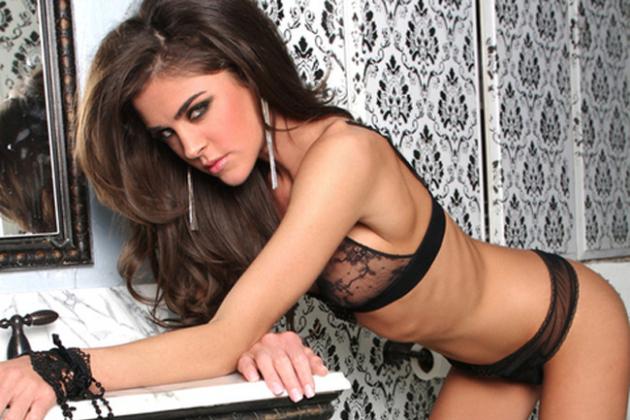 Image via 24h.com
Denver, Colorado, sure knows how to make beautiful women.
Anne Rivera is an original Rocky Mountain hottie now living in LA. She is no longer working for the UFC, but it would be great if she did.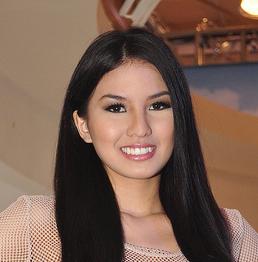 Image via flickr.com
If you didn't think MMA was the biggest sport in the world, check this out.
Pacific Xtreme Combat is a promotion that brought us Abby Poblador, and it is based out of Guam. That's correct, even Guam has their own MMA brand.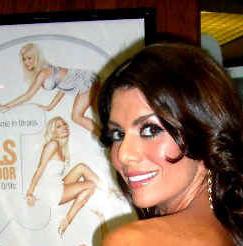 Image via demonfactory.com
Vanessa Wade is a saleswoman. She can sell anything and we would buy it.
That is why she worked for Elite XC. They knew they could get fans in the stands with Vanessa on the floor.
If only Elite XC could have figured that out earlier on.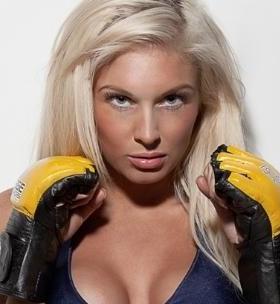 Image via cagepotato.com
British? Yes
Stunningly gorgeous blonde? Yes
Head ring girl for Cage Warriors? Yes
Those are three things I love to see in a ring girl. All we need now is a video of her beautiful figure in action.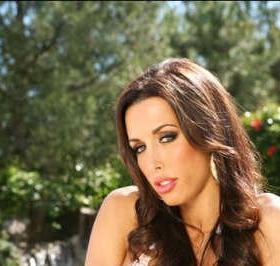 Image via myspace.com
Edith Labelle is the sexiest thing to come from Canada since, uh, since, well...
Anyone know of anything sexier in Canada? If so, please feel free to submit an answer because I am thinking there isn't.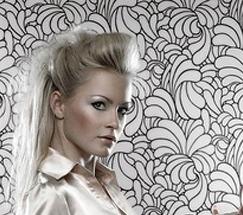 Image via mma-bulgaria.com
Holly Kishere is young, British, and most importantly, beautiful.
Yes, I know. I have a love for British women. But can you blame me? I mean, look at her.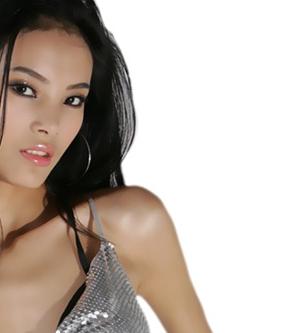 Image via mmafightgirls.com
The Battle of Yanling occurred in 575 BC and was an epic battle between two states of China, Chu and Jin. Jin ended up winning the fight.
Yan Ling has nothing to do with the Battle of Yanling but I couldn't find any interesting facts about Yan, so I brought you a little war history. Enjoy it.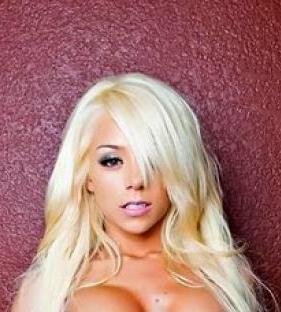 Image via steakandstilettos.com
Thank you Internet. Thank you for allowing me the chance to find Keeli Kouture and the thousands of photos of her plastered all over the place.
This is the only one I could find where she was wearing lots of clothing. The rest? Well, let's just say clothing is hard to come by in her world.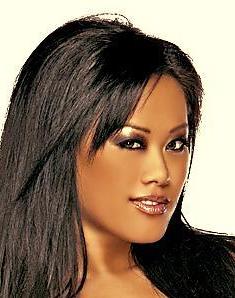 Image via myspace.com
You have to hand it to MMA promotions, they seem to have no problem hiring some of the hottest females on the planet as ring girls.
Try and think of another sport that features more women like Abbie Ratay. You can't, because there are none.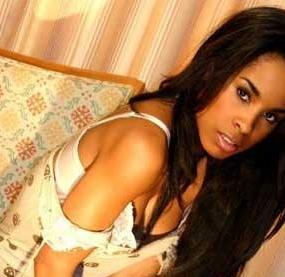 Image via arodrive.com
Chandella Powell is not a rookie, but she isn't a veteran of the UFC either. She is one of those ring girls who is just about to peak in fame.
I just hope we are all there to watch it unfold in the UFC.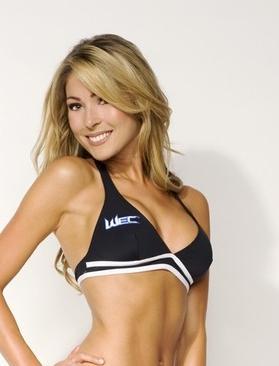 Image via mmafight.com
The UFC needs to house more ring girls.
Christie Cartwright worked for the WEC, which was bought by Zuffa, LLC, the same company that owns the UFC. She probably could have worked for the UFC, but with all the other women they hired, there just wasn't enough room.
That is a bad department for budget cuts.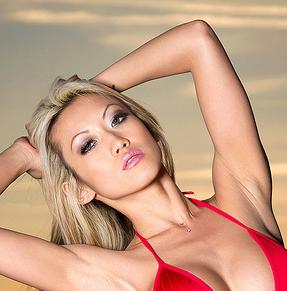 Image via flickr.com
Loni Kai proves that it doesn't matter which promotion you work for; if you have a body like hers, you can do anything.
Loni works for Bamma USA and I have to say, she is one of the sexiest unknowns I have ever come across. I hope you enjoy her and agree.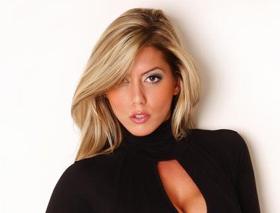 Image via iphonetoolbox.com
Short black dresses with long slits down the front are the sexiest thing in the world.
Laura Celeste, no relation to Arianny, rocks the dress and makes me wish I had a ring girl for a wife.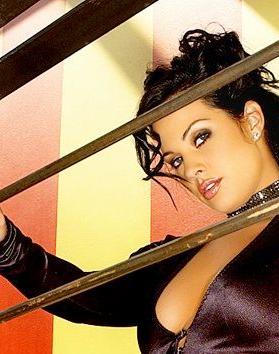 Image via zimbio.com
You don't have to be a rock star to land beautiful women. All you need to do is play any musical instrument and I promise you they will come running.
Tiffany Fallon is married to Joe Don Rooney, lead guitarist from country superstars Rascal Flatts. Although he is the closest thing to being a rock star as there is in country music, I think you get my point.
Image via lasvegassun.com
True, Holly Madison was never a true UFC ring girl, but her one appearance qualifies her as much as anyone else on the list because she actually did it.
That being said, if only we could have more Holly Madison's volunteering their precious time to work a UFC event, then the world would be a happier place.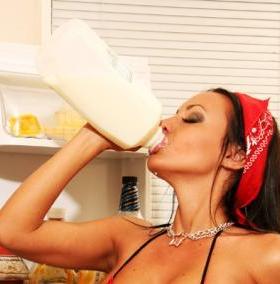 Image via forum.bodybuilding.com
I have never met a woman who drinks milk straight from the bottle. I know drinking milk is supposed to be a good thing, but Rebecca Love is making it a great thing.
Does anyone have any more milk we can donate to her fridge?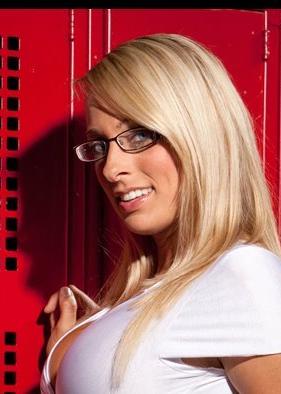 Image via punch.ocregister.com
From the world of Twitter to the sidelines of MMA, Ashley Ferrara has lived the dream.
She was featured all over the web as an Oklahoma superfan and a part-time law student.
Law school? Really. I didn't see that coming.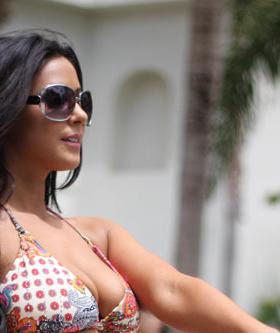 Image via charlesfighttime.wordpress.com
The greatest thing to come from Bellator Fighting Championships was Mercedes Terrell.
What is the second best thing you wonder? Monica Arteaga.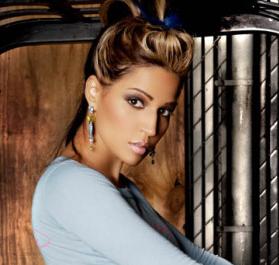 Image via thenextgreatfighter.com
In an interview with MMA Sports magazine, Belle Rodriguez was asked what she would do to seduce a man.
First off, why would she have to seduce anyone?
But that is not the point. Her answer was, "To seduce a man I would wear...almost nothing! Something very sexy and easy to rip off."
That is all we need to know.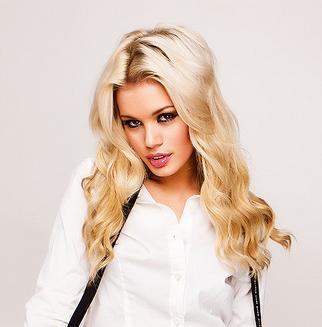 Image via flickr.com
What is my new favorite promotion? BAMMA. Why?
Because they feature Stacey Hannant, Georgia Graham and Hayley Sams. That is also my new favorite trio of people.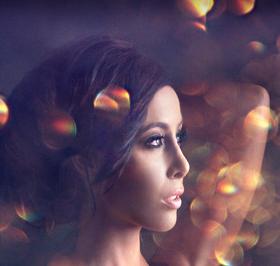 Image via sarahmcdowd.com
Enjoy the dark hair for Sarah McDowd, as she is no longer sporting the black hair look according to her ModelMayhem.com profile.
She is a natural blond, so it shouldn't be too shocking to see her sport the real hair. Her hair color is not the reason we love her.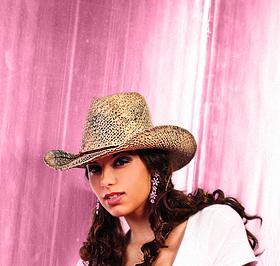 Image via thenextgreatfighter.com
Ashley Salazar is more than just another pretty ring girl working for an MMA promotion. She is also an amateur fighter.
There is nothing more dangerous than a beautiful woman who can fight. Nothing.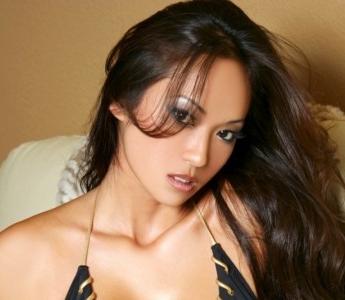 Image via cagejunkies.com
Suzanne Nakata is part Japanese, Chinese, Vietnamese, French and Hawaiian. She considers herself a "confused Asian," but that didn't stop her from moving to Las Vegas and becoming a Superior Cage Combat ring girl.
Whether she is confused or not, that combination has produced one sexy piece of woman.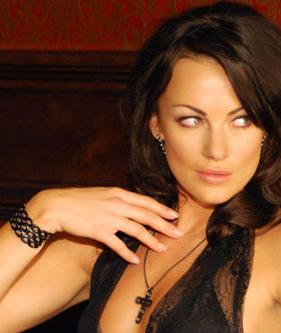 Image via skeletalmetal.com
Before entering the world of mixed martial arts, Amber Nichole-Miller was a part of the Disney Mousercise exercise program. She was only five years old at the time but must have enjoyed the time on camera.
She then went on to become one of the MMA world's finest women working for the UFC, ever.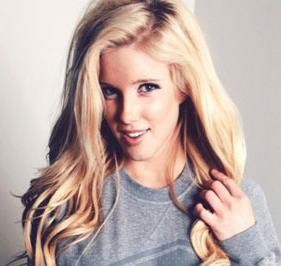 Image via supercrossonline.com
Strikeforce has never looked hotter.
Jessica Harbour is new, young, talented, and best of all, a rising star from San Diego. She has plenty more years of MMA action ahead, so be on the lookout for her in 2013.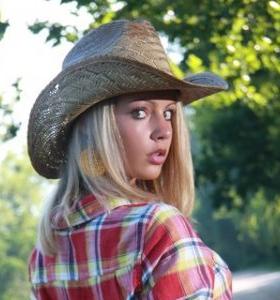 Image via mmaggregate.wordpress.com
I was never a fan of women in cowboy hats, but Laura Moro changes my stance on that subject. In fact, she changes my stance in general.
Ring Rulers in the South. That's where she works. In case you were wondering.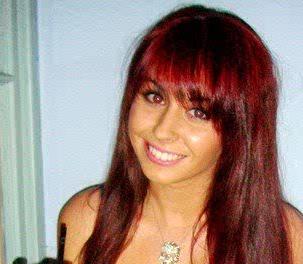 Image via sherdog.net
Move over Melissa Satta, I have a new crush.
Georgia Graham, from BAMMA, is my new favorite European ring girl. This was the only photo I could use of her, and it doesn't do her any justice.
She was also a contestant in the 2009 Miss Universe Great Britain pageant. If that matters.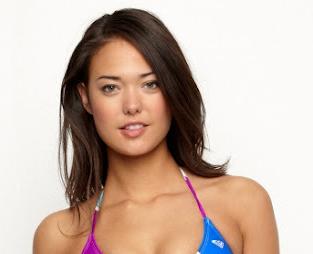 Image via 123people.co.uk
The one thing the UFC needs to improve on is its overall ring girl lineup. They have a history of finding women like Logan Stanton then letting them go for no other reason but to bring in more new faces.
I understand keeping things fresh, but why get rid of the adorably sexy Logan Stanton? And so abruptly, too.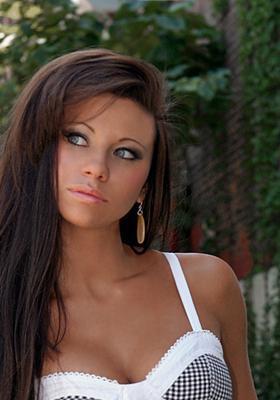 Image via mustangworld.com
Take another look at Adree DeSanti. Go ahead, I will wait.
Does she not look like a woman who should be a ring girl? She has all the necessary qualities MMA owners look for in a ring girl including the most important one, beauty.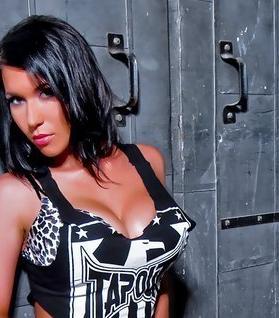 Image via jacehallshow.com
Jennifer Swift, folks. That isn't a misprint. You are looking at THE Ms.TapouT.
In the MMA community, everyone knows the brand TapouT. To be considered Ms.TapouT is like being labeled the queen of the UFC.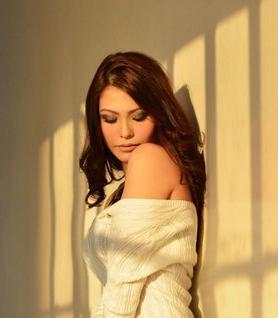 Image via cagepotato.com
Back in August of 2011, FHM featured Ayumi Sogawa as their Girlfriend of the Month. They must have seen something in her that they wanted to showcase.
Just a fun fact about Ayumi before you leave, she is doing the ring girl thing as a side job. Her real job is a freelance graphic designer.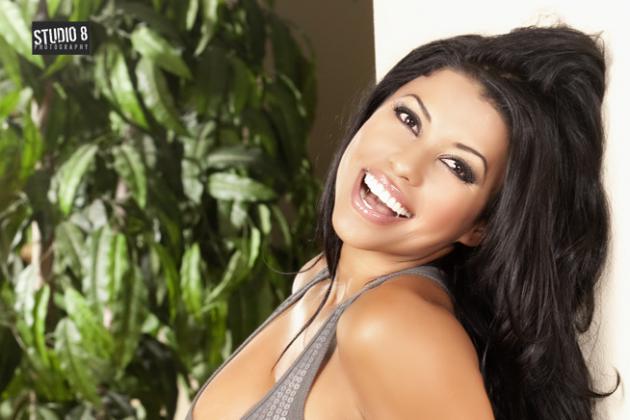 Image via istudio.com
Claudia Verela is a beautiful young model in need of some exposure. Lots of people in the MMA world already know about her, but I will bet you haven't heard of her.
It is worth mentioning I featured her as one of the 20 Hottest Up and Coming MMA Ring Girls only a few months ago.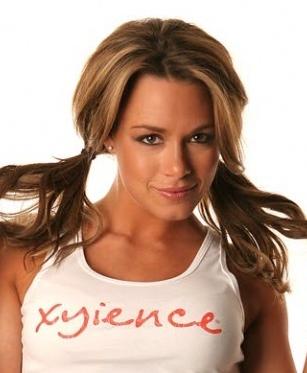 Image via mmafightscoop.com
Pigtails are just plain unfair. Whenever I see a beautiful woman wearing pigtails, my initial thoughts head toward the gutter. And I know I am not alone.
There is something very sexual about a woman wearing pigtails, especially when they already look like Rachelle Leah, the ultimate UFC ring girl.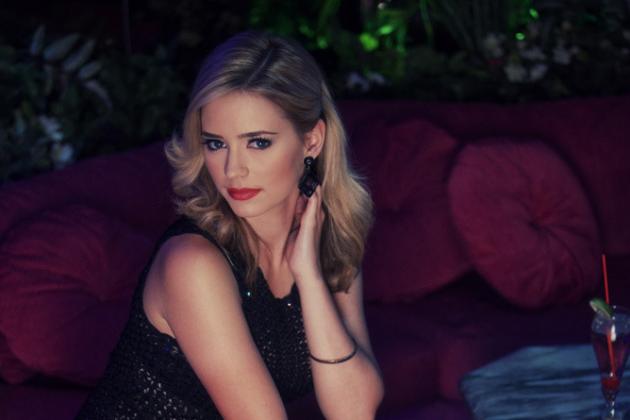 Image via mmafix.com
Thanks to Twitter, we can all see what life is like to be a celebrity.
Stephanie Ann Cook said on her Twitter, "Seeing a movie by myself. Because I dont care. :)"
How does that happen? I am available for next time Stephanie. Just saying.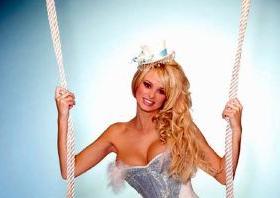 Image via menmedia.co.uk
Rhian Sugden is more than just a ring girl. She was once the girlfriend of Cristiano Ronaldo.
You know, during his days of dating the hottest women in the world. He is now settled down with Irina Shayk, but back then he was landing women like Rhian on a daily basis.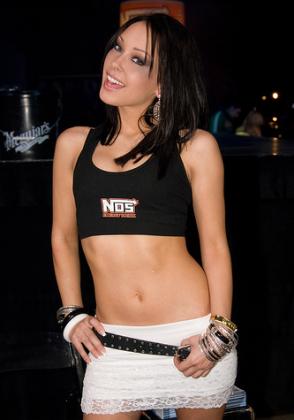 Image via flickr.com
I have found the hidden gem of the entire article, Corissa Furr.
Where did she come from? I have no idea.
Who does she work for? Not too sure.
Why did I put her in here? Because she is one fine looking ring girl. Real fine.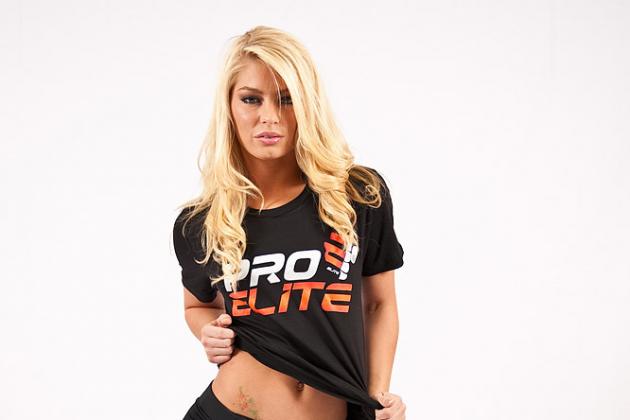 Image via fightlinker.com
It is not often when you see a US Marine as a ring girl. In fact, I don't think I have ever seen one.
Until Shannon Ihrke, that is.
Shannon is not only a US Marine, but she is a smokeshow of sex appeal and rocks one of the sports sexiest body frames since Miesha Tate.
Maybe she should fight, too.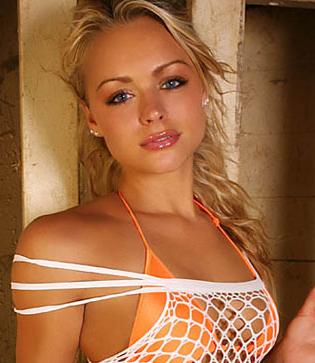 Image via mmaroot.com
Ali Sonoma has done everything from being a spokesmodel for Muscle Milk to Black Velvet Whiskey ads. She has a face that can be featured in any setting.
She tends to stay close to MMA brands and advertising, but if you ask her about it, I bet she wouldn't object to doing anything. That is my type of woman.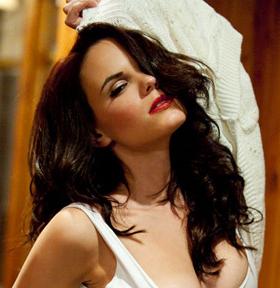 Image via make-her-famous tumblr.com
English women are a whole new breed of women. They speak sexier, drink more, and have the most fun of any women I have ever had the pleasure of partying with.
Hayley Sams is no different. I have never been able to party with her, but that doesn't mean I wouldn't. That is a firm offer Hayley. The rest is up to you.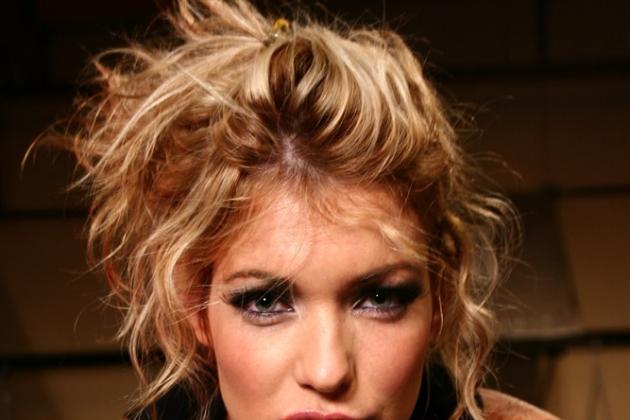 Image via backyardsportsblog.com
When Maxim did a search for the next UFC ring girl in 2009, they probably had no idea they would end up with one of the sexiest women in the world, Natasha Wicks.
Since then she spent a year with the UFC before being let released. Why was she let go? Who knows?
That is like the Chicago Bulls letting go of Scottie Pippin. Why would they do it?
Image via modeljpg.net
Ever since Kelli Hutcherson left Strikeforce, the world of MMA has never been the same. It is like someone punched us all in the gut.
Kelli was just about to explode as the next big thing in MMA when she left the sport to live her life. I totally respect that, but that doesn't stop us from totally missing her.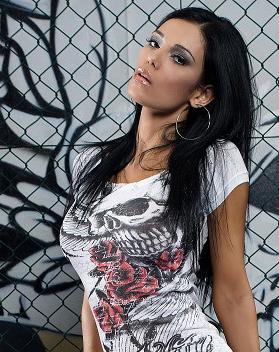 Image via listal.com
Did you have any idea that South Africa's MMA promotion, EFC Africa, had one of the finest group of ring girls in the world?
Riana Roberts hails from the EFC and underlines my point. She also works for a company that doesn't use an octagon, they use a hexagon.
Who needs eight sides when you can rock six?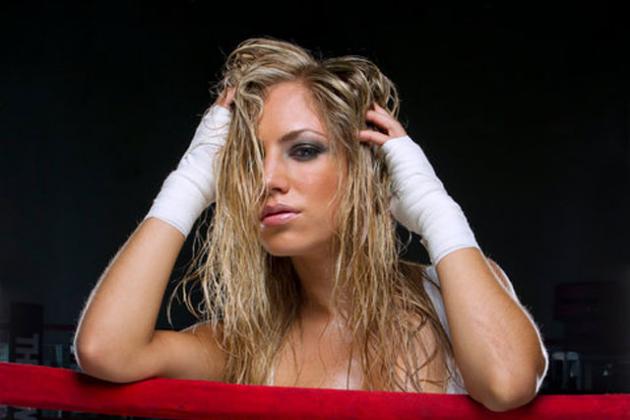 Image via cagejunkies.com
Bellator knows how to hire beautiful women for its promotion. They even found Jade Bryce, the short smokeshow from California.
She isn't the tallest of women, but what she lacks in height she makes up for in beauty.
She even found time to pose for Playboy.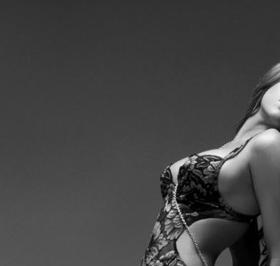 Image via sherdog.net
Speaking of beautiful ring girls who have done Playboy, what about Brittney Palmer?
She is hands down the hottest ring girl most people forget about. She has always been overshadowed by that Arianny character, but that never stopped her from continuing to be one of the sports hottest commodities.
She passed Arianny Celeste in the AskMen Top 99 Hot list. We might have a new No. 1 next time.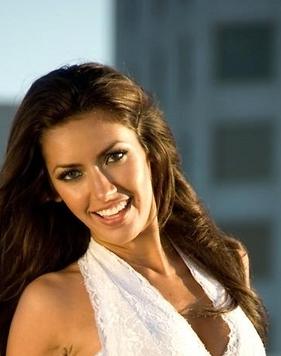 Image via listal.com
I love to pretend that I watch Bellator Fighting Championships because of the fighters. Don't get me wrong, I find them to be entertaining, but that is not why I watch them.
Mercedes Terrell is.
She is the reason most men continue to watch MMA. Why not? Where else can you have a chance to spot a beautiful ring girl who makes most women look like plain Janes?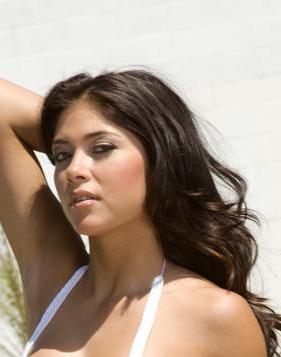 Image via listal.com
You can yell. You can scream. You can complain that Arianny Celeste is old news and everyone is tired of seeing her. You can cry all you want.
But the fact remains. Arianny is the hottest ring girl of all time. There has never been any others. She is the G.O.A.T. of MMA.
Enjoy her while she is still involved in MMA.