WWE: 5 Reasons Vince McMahon's Return Will Not Save RAW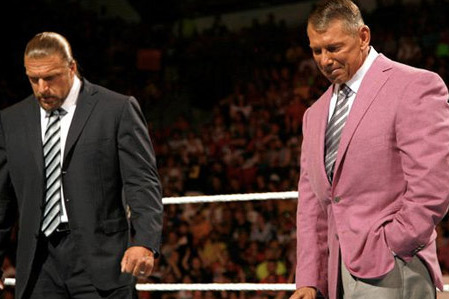 From WWE.com
When RAW ratings sink to abhorrent levels, one of two things always seems to ensue: Vince McMahon returns to TV, or Triple H returns to TV.
The two seasoned WWE mainstays hardly have the drawing power that they'd like the WWE fanbase to believe they do at this stage in their careers, but bless their souls for trying.
Now that the WWE has taken an axe to its Vince McMahon emergency glass case, the plan is for RAW's ratings to pick up with the boss back on TV throwing his weight around.
Unfortunately, that's probably not going to happen.
This is not to say that Vince McMahon still doesn't have a direct impact on ratings and can no longer be used as a relic of interest from time to time. But the current product is so stale that few things will really shake up the ratings, none of which include Mr. McMahon.
Begin Slideshow

»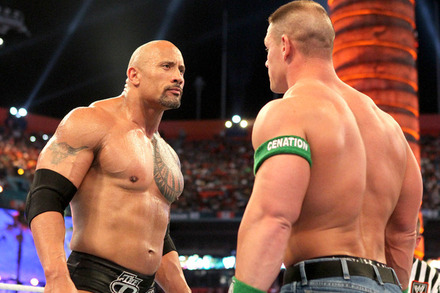 From WWE.com
The WWE was able to prolong its momentum from WrestleMania by signing Brock Lesnar and immediately latching him onto John Cena for a brief feud, but Lesnar's limited date contract will prevent him from being a consistent presence on RAW, therefore curbing any weekly ratings increase on RAW.
With Lesnar out of the WWE storylines and two top stars suspended (not to mention the back-breaking loss of the Miz, who is off filming The Marine 3: Homefront), the WWE is currently left with a wasteland of damaged goods and a generous handful of stars that have already collapsed into themselves through careless booking.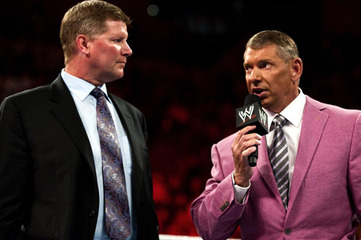 From WWE.com
Once upon a time, Vince McMahon's archrival was Stone Cold Steve Austin, the biggest star in the history of wrestling.
How many people will be tripping over themselves running to the television set to see Vince go toe-to-toe with John Laurinaitis, a never-was, current non-wrestler whose budding tension with McMahon will (hopefully) not lead to a match?
John Laurinaitis is far from a proven draw and at best is a serviceable heel to generate the right type of heat.
But if creative thinks fans will wait around for three hours to once again see Johnny Ace hijack a main event, then maybe it needs to take a wellness test too.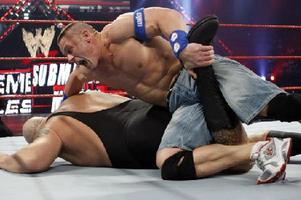 From WWE.com
No matter how many times a Cena-Big Show feud is rehashed, at the end of the day the two will eventually have to step inside a ring and put on a match.
This is the wrestling equivalent to playing outside after school is out knowing that it's only a matter of time before it gets dark and homework needs to be done.
Cena will be relied upon to carry the WWE brand more than ever with top stars out of the picture (screw "new stars" guy), but he'll literally have a tough time carrying anything saddled with 500 pounds of rerun to work with.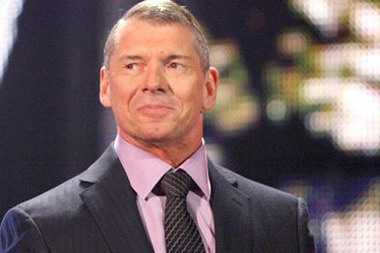 From WWE.com
Three-hour RAWs almost always draw poor ratings, as fans who have been conditioned to tune in at 9 p.m. for over a decade forget to start watching an hour early.
The WWE may advertise a hot angle to start the show in order to avoid this habitual problem, but the only solution to it will be time and/or not airing an unnecessary extra hour of WWE content.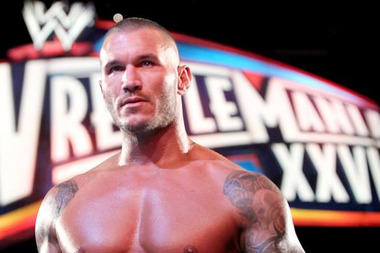 From WWE.com
With Chris Jericho and Randy Orton both out of the picture in the WWE, many fans will have zero incentive to tune in to RAW with the WWE's perennial depth issues suddenly extrapolated.
Sure, both stars were in a bit of a funk in their careers, but their built-in star power is something that the WWE not only needs, but also has struggled to manufacture for years now.
Watch Big Nasty and Justin LaBar debate who should step up in Randy Orton's absence, and follow Big Nasty on Twitter @ThisIsNasty!