Tiger Woods: 10 Reasons He'll Win at Olympic Club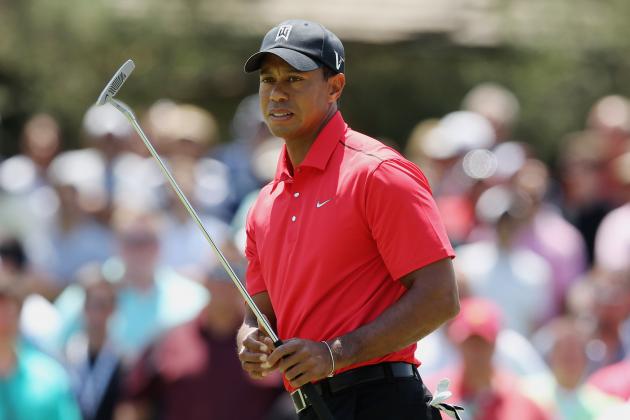 Scott Halleran/Getty Images

Tiger Woods bashers have to prepare themselves for something. It's not going to be a long time before he's winning and winning the big tournaments.
Actually, by the end of the week, he will have recorded his third win of 2012 and first major since 2008. The situation is right for Tiger to come out victorious in San Francisco.
Best of all for him, there are plenty of reasons for that.
Begin Slideshow

»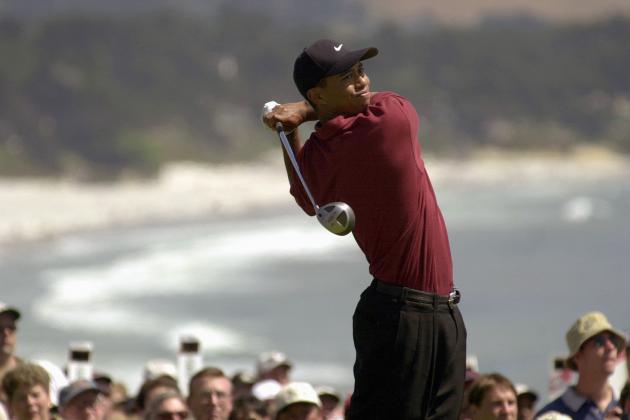 Matthew Stockman/Getty Images

Of Tiger's three US Open wins, two have come in his home state. Someone not familiar with golf may see this as more of a coincidence, but I can assure you that it is not.
Weather can make a huge difference on a round of golf. Someone who's familiar with the weather of the area has a tremendous advantage over someone who isn't. Tiger is from California and played college golf at nearby Stanford.
He knows the Bay Area, and he's dealt with the completely unique conditions that come with playing there in June.
So, it's not a coincidence that he's won two US Opens in California, and has a great deal of success in the state during the regular tour stops.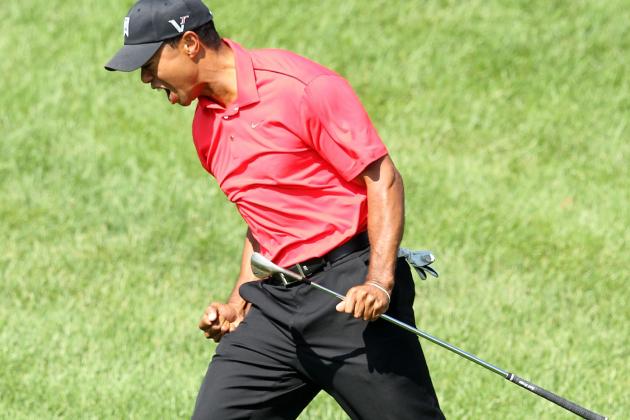 Andy Lyons/Getty Images

It's not exactly a secret that Tiger hasn't been himself since the Thanksgiving 2009 car crash. We know about the personal struggles that followed.
Since then, he's had good rounds, competed in tournaments, had successful Ryder Cup and Presidents Cup matches and even won at Bay Hill earlier in 2012.
But it wasn't until the back nine at The Memorial where a real swagger was seen from Woods. He was not only trying tough shots, but executing them. Take a look at this shot for proof. Tiger may have tried that shot over the last three years, but he wasn't pulling it off.
With that, we saw a swagger from him. We saw a reaction that hadn't been seen in a while. He was trying a shot that looked impossible, pulled it off and knew it was going to happen. That was not a lucky shot. If he knows he's got "it," then it's only a matter of time before "it" shows up at a major.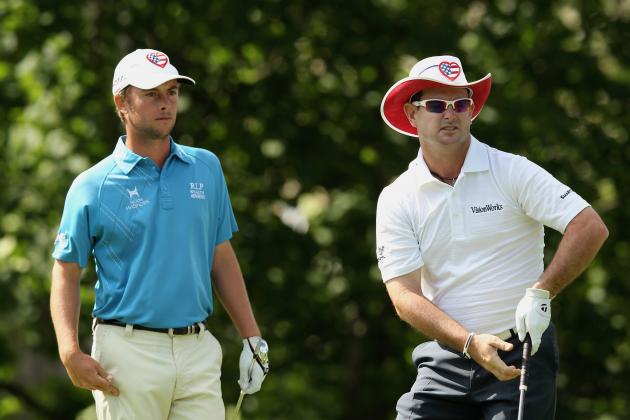 Scott Halleran/Getty Images

When Tiger won last week, he had some help. The players in the final pairing (Rory Sabbatini and Spencer Levin) were a combined three-over par on the back-nine on Sunday. Even that total was aided by Sabbatini making consecutive birdies on 11 and 12, which was well before Tiger really started pushing.
When Tiger was winning, players around him crumbled when he began to charge. With very few exceptions, his presence on top of the leaderboard made the best golfers in the world look awful.
Watching him win brought back memories of when he was winning. Not only was he hitting the shots that had to be hit, but the others were falling back in a big way. The performances of Sabbatini and Levin suggest that Tiger still lives in the heads of his peers.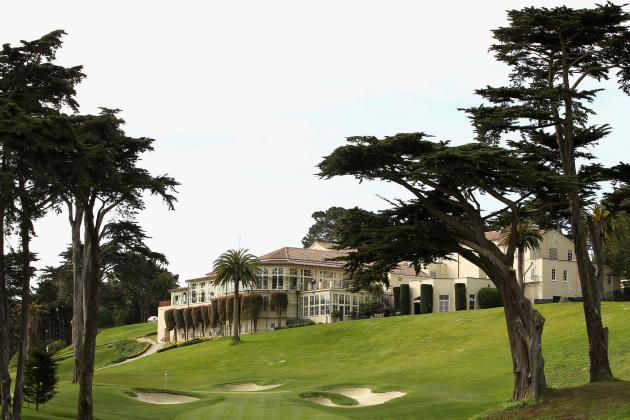 Ezra Shaw/Getty Images

The Olympic Club is a unique venue for the national championship, or any American major. Most venues that host American majors rely a lot on length to challenge the golfers.
When Tiger is forced to be long, he's not a particularly effective player, at least not at venues with the kind of rough you see at a US Open. But at the Olympic Club, he doesn't need to be long, as that's not a big advantage there.
So, the bombers are going to be significantly neutralized. Tiger will not need to try to keep up with them. When Tiger doesn't need length, his accuracy is fine. So, he won't be playing a lot from the thick stuff, which has been a problem throughout his career, even during the peak years.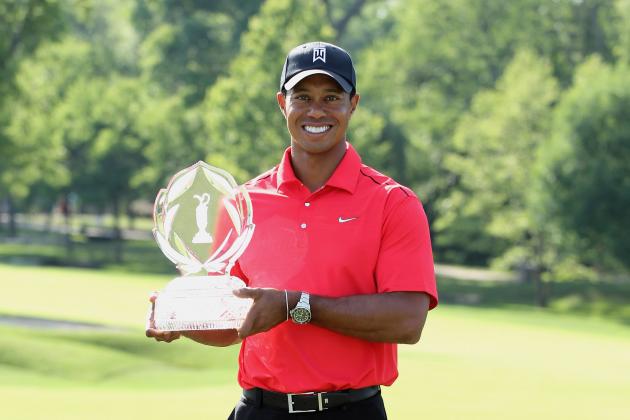 Scott Halleran/Getty Images

It's not insignificant that Tiger's slump lasted only a few tournaments. He was strong at the beginning of the year, won at Bay Hill, then things went south. But whatever was wrong was corrected at the Memorial, showing that Tiger was in nothing more than a mini-slump.
Winning after a few rough weeks shows that Tiger's head is in the right place, even if his swing had not been not up to his standards. A confident Tiger with his head screwed on right is a scary thought for the rest of the world.
Andy Lyons/Getty Images

Rory McIlroy's performances in majors have not been particularly strong since the US Open last year. He entered Memphis on a horrible slump. While that's over, his putting is still a long ways from being at where he'll need it to be if he's going to be a factor.
Most of the other top players either have a bad record closing the deal in majors (Luke Donald, Lee Westwood, Matt Kuchar), or don't have the game to do well at this venue (Bubba Watson, Phil Mickelson, Dustin Johnson).
Throughout his career, Tiger has won at many different types of venues and has certainly shown that he can close the deal.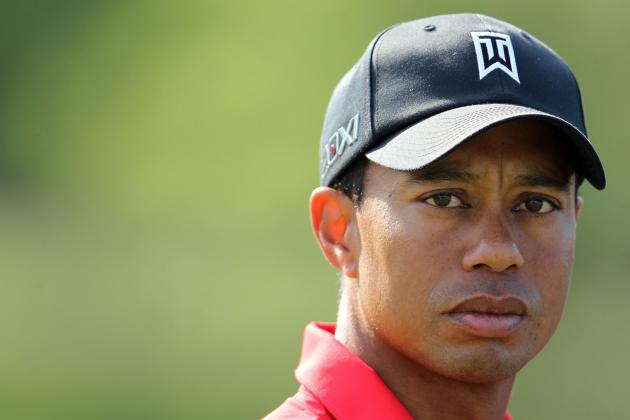 Andy Lyons/Getty Images

It's not a secret that Tiger's been out of the mix over the last few years. He's either not been playing because of issues in his personal life or injuries. When he's been healthy, he's been playing more than usual, trying to earn Ryder/Presidents Cup points.
Now, that's not an issue. He's been playing a normal schedule all year and barring something incredible happening, Woods is a lock for the American Ryder Cup team. So, he's been able to pick and choose what tournaments he's played in, and it's showed with two wins.
While nobody but Tiger knows this for sure, it's hard to imagine that he's entering this tournament on anything but his ideal schedule.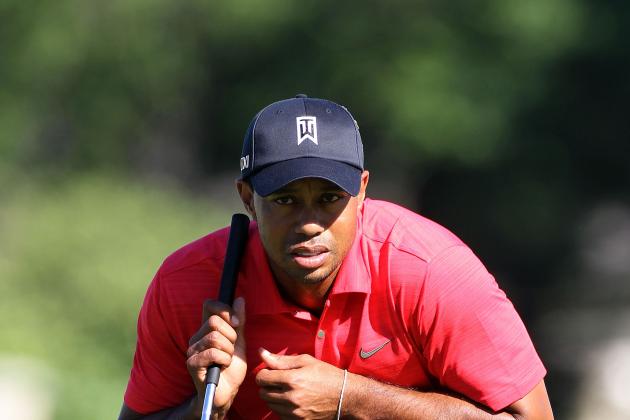 Sam Greenwood/Getty Images

For the first time since 2008, Tiger's health does not appear to be an issue. He's had knee issues for the better part of the last four years and it's shown, especially in majors.
That is no longer a concern. He can now play the tournaments he wants with whatever practice schedule he sees fit. For the first time in a long time, Tiger's knee is no longer keeping him behind the 8-ball in relation to the rest of the tour.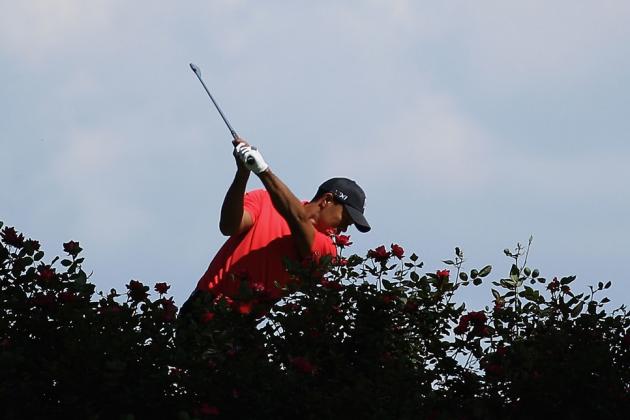 Scott Halleran/Getty Images

This is similar to bouncing back quick, but this focuses more on coming back after struggling within a tournament.
We've seen Tiger have good tournaments over the last few years, often having two or three very good rounds mixed in with one bad one. The problem was that when things started to go downhill in the bad ones, Tiger didn't really have it in him to stop it. That is no longer a problem.
If you watched the Memorial, you know that it wasn't a vintage Tiger performance. He didn't run away from the field. No, he hit some bad shots, had some rough holes, but came back strong in the end. That is a sign of a great golfer that's ready to win on the big stage.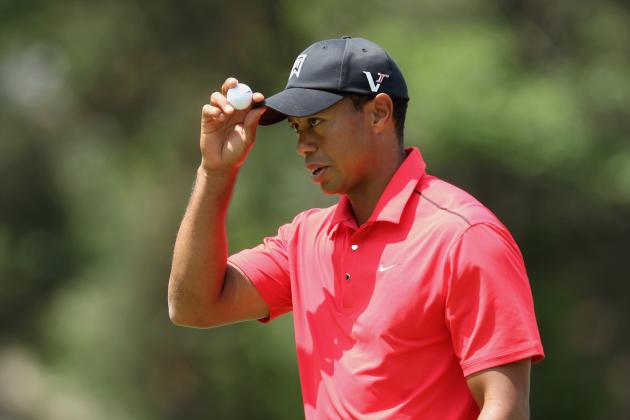 Scott Halleran/Getty Images

Whether you like it or not, Tiger is easily one of the top five golfers to ever play the game, and even that's a conservative guess. In this era, golf is a sport where people play at the highest level well into their 40s.
It has been too long between majors for Tiger. He's clearly not done winning (two wins in 2012), so it's only a matter of time before he notches another major. After all, they have been his primary focus throughout his career.
This isn't predicting that he'll tie pass Jack Nicklaus' record of 18, but Woods will not finish his career with 14. There's no better time for No. 15 than this week.