Belmont Stakes 2012 Odds: Breaking Down Jockeys in Prime Position
June 9, 2012
Rob Carr/Getty Images
Unfortunately, I'll Have Another will miss the 2012 Belmont Stakes with a swollen tendon, according to Richard Rosenblatt of Associated Press. 
As one door sadly closes, others appear to be wide open.
Here are some jockeys that are in prime position to steal the thunder at this year's Belmont Stakes.  
Post Position No. 5: Dullahan
Trainer: Dale Romans
Jockey: Javier Castellano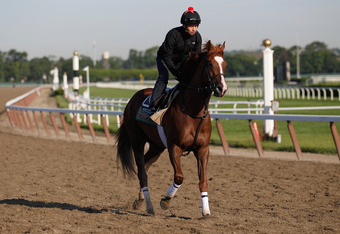 Rob Carr/Getty Images
With I'll Have Another forced to miss the Belmont, this leaves the door open for other top-flight contenders. 
Insert Javier Castellano and Dullahan. 
With a solid post position at No. 5, Dullahan is a true candidate to win on Saturday. Despite Belmont being the longest of three tracks, post position does matter.
We'll find out how much of an impact post position has come Saturday. Castellano sits in a perfect spot to make things happen, but it's up to Dullahan to see how far they can take it.  
Post Position No. 3: Union Rags
Trainer: Michael Matz
Jockey: John Velazquez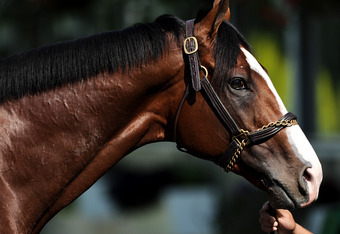 Patrick Smith/Getty Images
Another solid post position and another legitimate contender in perfect position is Union Rags. John Velazquez was inserted as the jockey after Julien Leparoux failed to perform at a high level.
It was a change trainer Michael Matz had to make, according to Mark Blaudschun of Boston.com. 
"We had two unfortunate races,'' said Matz. "Whether it was the rider, the trainer or the horse, I don't know. But sometimes you have to go about doing things a little differently. I think he had some bad luck. The first time in the Florida Derby, whatever it was in the Derby. Your guess is as good as mine.''
With I'll Have Another out of the event, the doors are open to horses like Union Rags. With a quality post position, a new jockey and fresh life, expect a great performance from this horse on Saturday. 
Post Position No. 10: Optimizer
Trainer: D. Wayne Lukas
Jockey: Corey Nakatani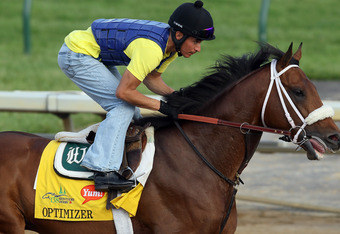 Elsa/Getty Images
Optimizer and jockey Corey Nakatani are behind the eight ball at No. 10 post position. However, trainer D. Wayne Lukas ran the Preakness in preparation for Belmont, according to Steven Petrella of The Baltimore Sun. 
"We're thinking the Belmont is going to be our best race," Lukas said. "We wanted to get him that experience and he seemed like a good fit…we're trying to use the Preakness as a preparation for the Belmont."
Optimizer finished 11th at the Kentucky Derby and sixth at the Preakness. He's ready for another jump at Belmont and the preparation will pay off. 
Nakatani is the perfect candidate to ride this horse. He provides a wealth of experience having been in horse racing since 1990, and that experience will help him out significantly on Saturday.
Optimizer is a long shot to win Belmont, but don't be shocked if it happens. This is the only race they were really preparing for.