2012 Belmont Stakes Post Positions: Latest Odds with I'll Have Another Scratched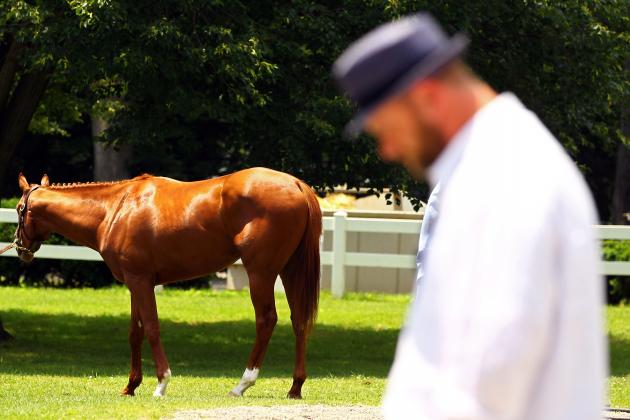 Al Bello/Getty Images

The odds at the 2012 Belmont Stakes have drastically changed with just over 24 hours to go until the race.
Almost all of that can be attributed to I'll Have Another's tragic injury and news that the Kentucky Derby and Preakness winning horse will not be able to keep his Triple Crown bid alive.
As they say, the show must go on and the Belmont will still be run, although with heavy hearts and a sense of loss, as I'll Have Another will not be competing.
Let's take a look at some updated odds now that the books have had some time to factor in his absence.
Current Odds courtesy of Sportsbook.ag, Morning Line courtesy of Belmont's official site.
Begin Slideshow

»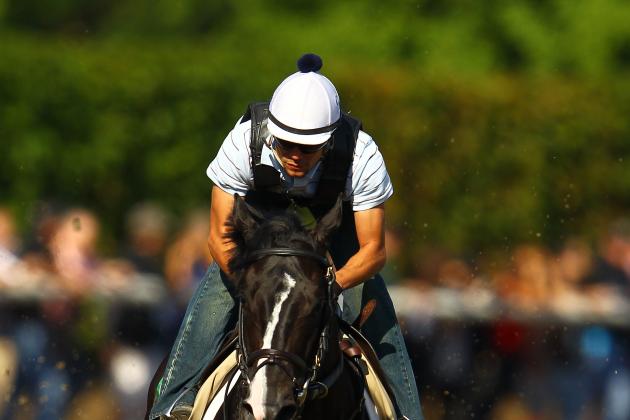 Al Bello/Getty Images

Breeder: Mueller Thoroughbred Stable, Ltd.
Trainer: Chad C. Brown
Jockey: J. Lezcano
Owner: Magnolia Racing Stable LLC and Hidden Brook Farm
Street Life earned a decent draw on Wednesday and will start nearest the rail. He's only raced a total of three times in 2012 and is relatively fresh coming into this event.
After finishing third at the Grade 2 Peter Pan, a 1-1/3 mile event, Street Life is poised to make a solid showing on the longer 1.5-mile track at Belmont. He won't have to worry about I'll Have Another sneaking up on him if he grabs a late lead and could be a surprise winner on Saturday.
Al Bello/Getty Images

Breeder: Mojallali Stables, Inc.
Trainer: Kenneth G. McPeek
Jockey: J. Alvarado
Owner: Magdalena Racing (Susan McPeek) and Mojallali Stables, Inc.
This inexperienced horse has only raced twice in his career, but did capture a win in his last outing.
That success may be short-lived, as he has yet to run a race nearly as long as the Belmont. Look for Unstoppable to be in contention early, but cross the finish line near the back of the pack.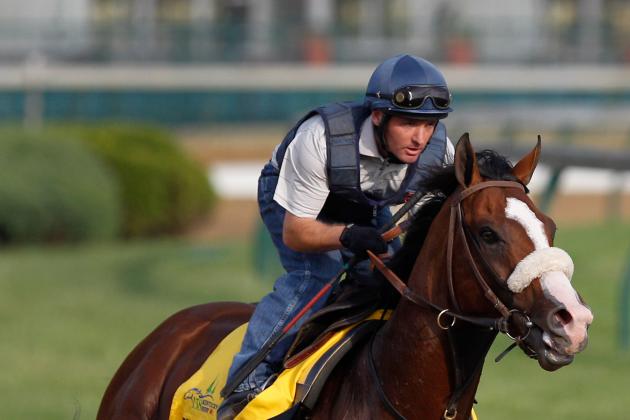 Rob Carr/Getty Images

Breeder: Phyllis M. Wyeth
Trainer: Michael R. Matz
Jockey: J. Velazquez
Owner: Chadds Ford Stable
Rags' odds were severely reduced after I'll Have Another bowed out. He was one of the Kentucky Derby favorites, but finished in a disappointing seventh place. His handlers decided to take him out of the Preakness and instead focus all of their efforts on giving him some rest and preparing for the Belmont.
It's certainly got a great chance to pay dividends now that the top horse in the field has scratched.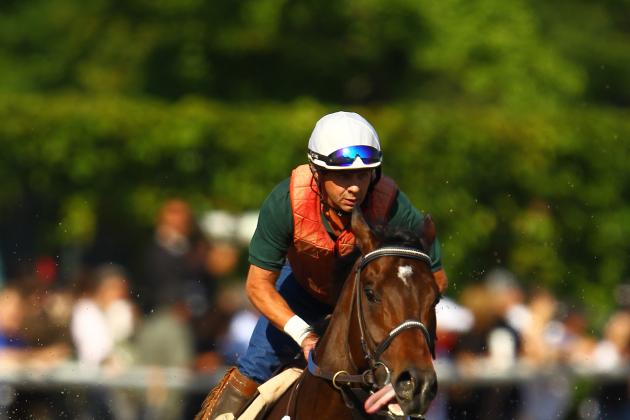 Al Bello/Getty Images

Breeder: Brereton C. Jones
Trainer: Kenneth G. McPeek
Jockey: J. Leparoux
Owner: Shortleaf Stable, Inc
Atigun has performed poorly in his last two races, which is concerning, considering they were both relatively longer runs. It looks as if he is regressing as well, finishing 11th in his last race and fifth before that.
While the experience may pay off, Atigun simply hasn't proven he's a winner and should be avoided, as there is no reason to believe he can close.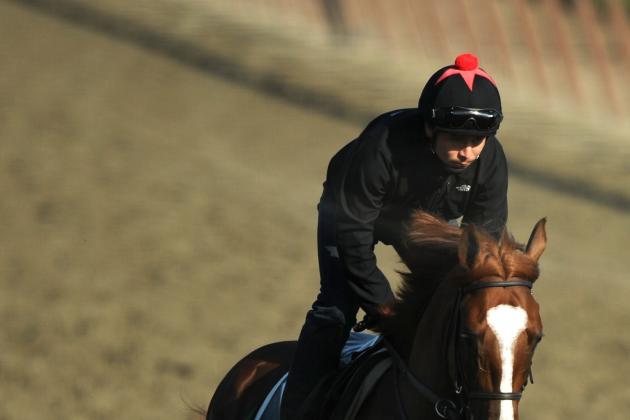 Patrick Smith/Getty Images

Breeder: Phil Needham, Judy Needham & Bena Halecky
Trainer: Dale L. Romans
Jockey: J. Castellano
Owner: Donegal Racing
Dullahan is now the favorite to win the 2012 Belmont Stakes. He ended up with a third-place showing at Churchill Downs earlier this year, but elected not to compete at Pimlico. He should be fresh and prepared for this upcoming race and had a great shot to win even before I'll Have Another ducked out.
The odds may not be as juicy as they once were for this great horse, as he is no longer playing spoiler, but he's still worth a bet.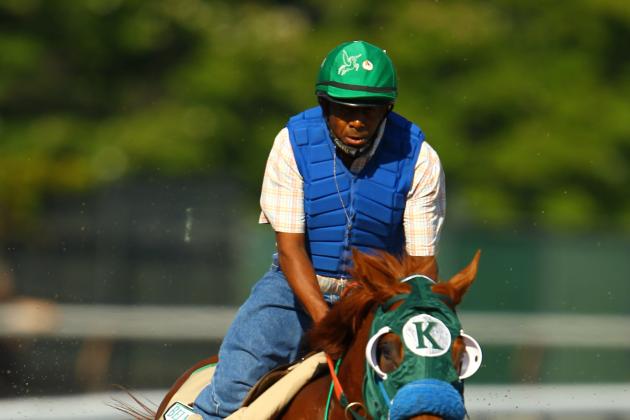 Al Bello/Getty Images

Breeder: Diamond A Racing Corp.
Trainer: Manuel J. Azpurua
Jockey: A. Solis
Owner: Korina Stable
This horse doesn't really have much of a shot and was never going to make a difference regardless of scratches.
He's just too slow, has never shown the propensity or inclination to win and will likely finish way off the lead. Stay away from him and don't even waste a dollar on these 40-1 odds.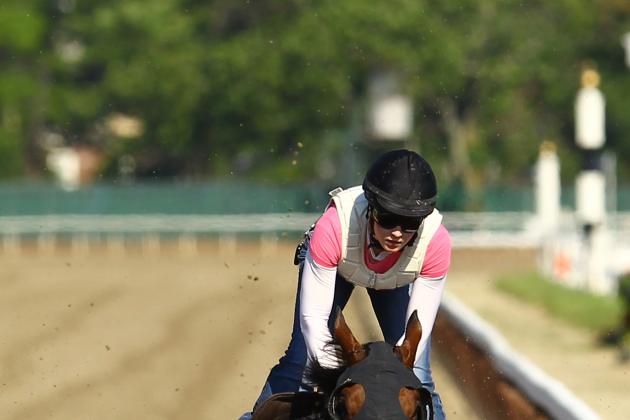 Al Bello/Getty Images

Breeder: Machmer Hall
Trainer: Dominick A. Schettino
Jockey: R. Napravnik
Owner: MeB Racing Stables LLC
Five Sixteen is another super long shot who just doesn't have the chops to hang at Belmont. He's probably got a bit more value than his odds suggest, as he has been improving slightly with each passing competition, but he's not good enough to win.
The only bet to consider making here is finishing off a superfecta with him as the fourth horse.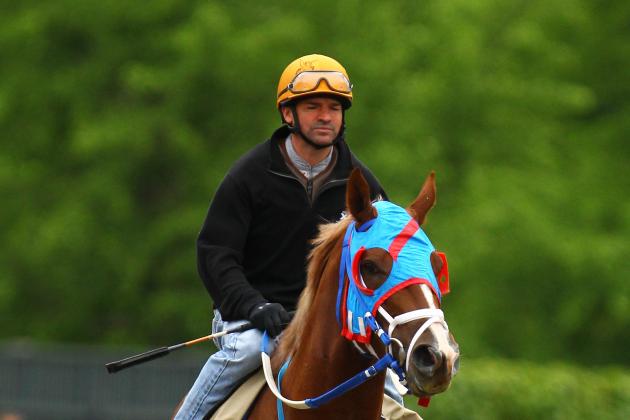 Al Bello/Getty Images

Breeder: Lavin Bloodstock & Leroy S. Close
Trainer: Doodnauth Shivmangal
Jockey: K. Desormeaux
Owner: Shivmangal Racing Stable, LLC
Considering that it was just recently decided that Desormeaux would ride on Guyana Star Dweej, this long shot is barely worth more than a look. Almost every other horse and jockey tandem in the field have been together for weeks, if not longer, preparing and training for the race.
Combine that with the colt not being that strong in the first place and you have a recipe for disaster.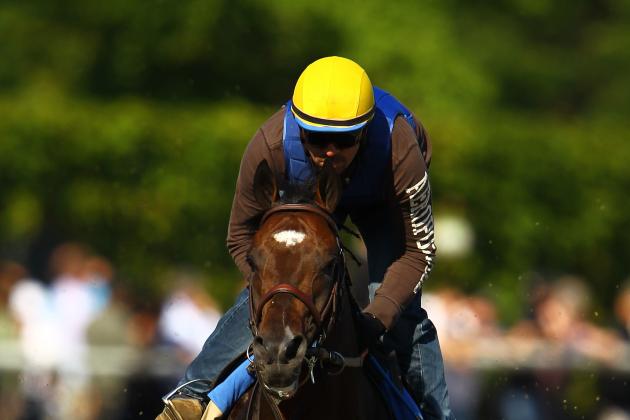 Al Bello/Getty Images

Breeder: Diamond A Racing Corp.
Trainer: Bob Baffert
Jockey: M. Smith
Owner: Zayat Stables, LLC
Hall of Fame Jockey Mike Smith will be attempting to win his fourth Triple Crown race and second Belmont in three years on board Paynter tomorrow.
He's got a great shot at accomplishing this feat now that I'll Have Another is no longer in the field. Out of the four races Paynter was featured in, the colt won two and just seems to know how to get the job done on a track of any length.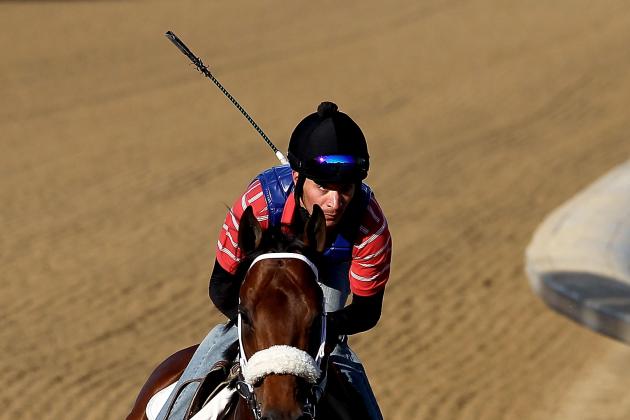 Matthew Stockman/Getty Images

Breeder: Bluegrass Hall, LLC
Trainer: D. Wayne Lukas
Jockey: C. Nakatani
Owner: Bluegrass Hall LLC
Optimizer is an extremely interesting play because of his immense experience in big races. He is the only horse left in the field who was entered into both the Kentucky Derby and Preakness Stakes. Obviously, he did not fare too well at either and isn't a favorite in the longer Belmont either.
If you think that he'll have grown from all his big race struggles, make a play on Optimizer, but it might be best to stay away considering what happened to I'll Have Another after training so hard in such a short time.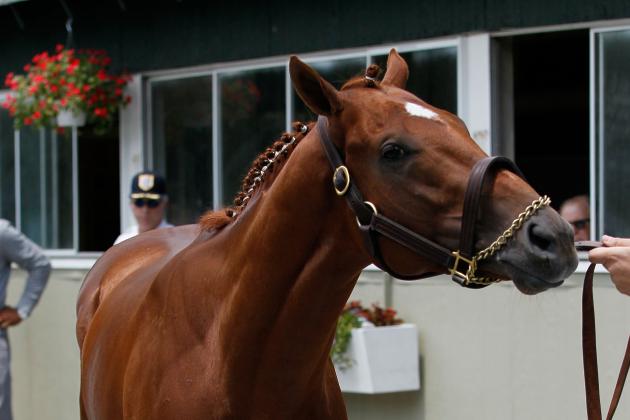 Kevin C. Cox/Getty Images

Breeder: Harvey Clarke
Trainer: Doug F. O'Neill
Jockey: M. Gutierrez
Owner: J. Paul Reddam
As you well know by now, I'll Have Another will unfortunately not be going for a historic Triple Crown win on Saturday and is scratched.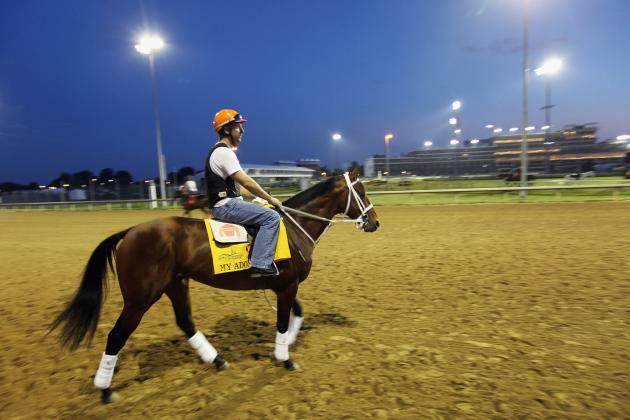 Rob Carr/Getty Images

Breeder: K and G Stables
Trainer: Kelly J. Breen
Jockey: R. Dominguez
Owner: George and Lori Hall
My Adonis was the last horse to enter the field and it seems that his handlers finally wanted to see him compete against top competition after spurning the Derby and Preakness.
In his four races this year, he's earned three shows and seems like a competitor who will be near the front of the pack when they cross the finish line.
He may not win, but My Adonis is a nice bet to show.