2012 NFL Free Agency: Washington Redskins Should Roll Dice on Chad Ochocinco
June 8, 2012

He been loud and he's been quiet. He's been brash and he's been shy. He's been in trouble on Twitter and he's failed on TV. But Chad Ochocinco could get a chance at redemption with the Washington Redskins.
Since being released to the masses on Thursday by the New England Patriots, Ochocinco has reached out for sympathy, but he has done so in typical gaudy fashion.
First he took to Twitter and drew attention to himself with a new job description and avatar that included polka dot luggage. 
UNEMPLOYED BLACK GUY Download Chad from iTunes 

Loving My Followers 
Next, Ochocinco put his agent to work and Drew Rosenhaus spun the story like he always does. Chad is "in the process of gauging interest from potential teams,'' according to Rosenhaus. Unfortunately for his client, the same line didn't work when Rosenhaus used it to market Chad's former Cincinnati teammate Terrell Owens. Owens in turn, dumped Rosenhaus, and you know the rest of that story.
So where does Johnson, er Ochocinco, go from here? 
ESPN's Adam Schefter believes a few teams could show interest. He tweeted: "Five logical landing spots for WR @ochocinco: Miami, Buffalo, Baltimore, Houston, Dallas. But nothing imminent. Could be a while."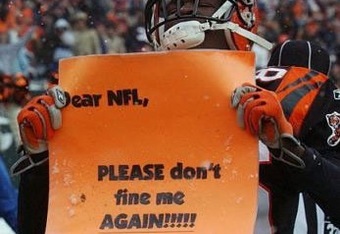 One current NFL star even tweeted '85' a shout-out.
OG @Ochocinco tell ya agent to set that up with The #BillsMafia. Ya Field Swag was Contained a Whole Season. Come TurnUp wit us in BuffCity.
Washington has not yet been mentioned as a landing spot, but it could be if Daniel Snyder wants to make two splashes in one week.  
Fresh off the team's announcement of a 2013 move of training camp to Richmond, Virginia, the Redskins took to the practice fields Thursday for their Organized Team Activities. But one name among the participants stood out.
According to Washington Examiner reporter John Keim, second-year wide receiver Leonard Hankerson "participated in individual drills only." Keim also confirmed that Hankerson will not go full speed until training camp in late July because coach Mike Shanahan is being conservative with Hankerson's rehab from a hip injury.  
Hankerson has been cleared to return to the field by doctors, but according to Shanahan, the former Miami star has work to do to get "back into football shape." And we all know how Shanny feels about having his players in shape. Albert Haynesworth and Donovan McNabb sure do.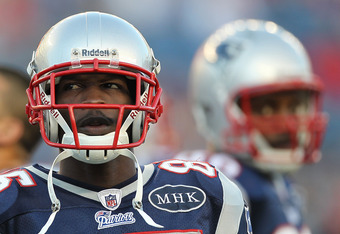 Mike Jones of The Washington Post expanded on Hankerson's situation in a column that reiterated the fact that "Hankerson spent the first two weeks of OTAs working on the side."    
So does Hankerson's slow recovery open a window for the unemployed Ochocinco?
Maybe so, because if Hankerson's not right by training camp, the Redskins will be without a wideout who is projected to start opposite newcomer Pierre Garcon. In addition, Washington's release of Twitter star Jabar Gafney opens the window even further.  
In Ochocinco, the Redskins would get a former six-time Pro Bowler who should be hungry to leave his Patriot days behind him. His career numbers are outstanding, with 766 catches for 11,059 yards and 67 touchdowns. But he would rather forget about the 15 receptions for 276 yards he accumulated in New England. 
Ochocinco would also be another veteran target for Robert Griffin III to throw to.
Goodmorning, first time waking up and being out of my MAIN job since 2001... anybody free to go workout until I go to my 2nd job tonight?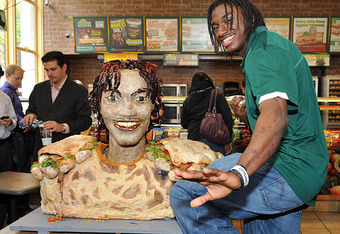 Back in May, Mike Shanahan boasted about the depth he now sees in the receiving corps. In Jones' Post column, Shanahan appeared enamored with the youth of the unit, which includes another free agent signee in former San Francisco 49er Josh Morgan. But Morgan was inconsistent in San Fran and may not have what it takes to start on a regular basis.
Shanahan said "We'll let that play out", when referring to receivers who will take the field as starters in September. Shanahan also dispelled rumors of Santana Moss' demise by saying that Moss "is coming in in excellent shape" at 15 pounds lighter than a year ago.
Nevertheless, Ochocinco could make for an intriguing training camp story. If he can stay focused and show some of the talent that made him one of the game's most feared receivers, he deserves a shot.
Critics of Ochocinco will state that he is past his prime at 34 and despite his eagerness to play nice in New England, he proved that he has trouble learning sophisticated offensive systems.
Mike and Kyle Shanahan have proven already that they will not accept players who struggle in their system (McNabb), but if Ochocinco shows up in shape and gives an honest effort, he could be a steal for an offense that will need to simplify its playbook to accommodate its rookie signal caller.  
So quiet down Chad and be humble for once, because if you get another chance, you may be lucky enough to trade in your polka dots for Burgundy and Gold.