Texas Rangers Draft 2012: 4 Players Who Could Be Fast Risers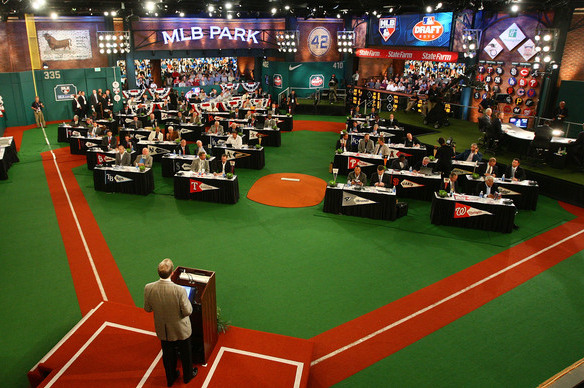 The Texas Rangers took a much different approach to the MLB draft in 2012 than in years past.
They took advantage of their deep and extremely talented farm system to draft a host of high-risk, high-reward prospects.
Projecting these players through the minor leagues quickly is more difficult that it would be in most years, but here are four players who have what it takes to become fast risers in the Rangers organization.
Begin Slideshow

»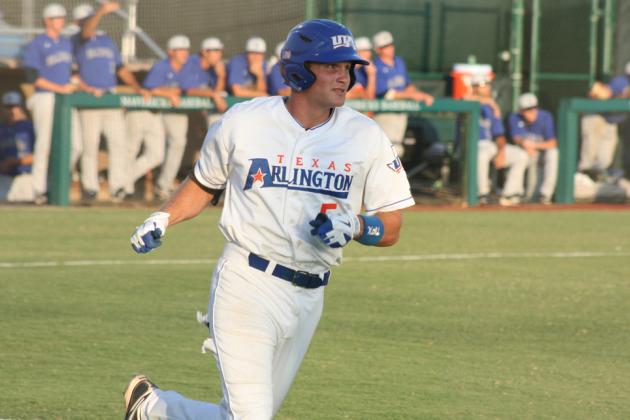 Preston Beck is by far the most well-known player to the Rangers scouting department. After all, he did play just five minutes from the Ballpark in Arlington at the University of Texas- Arlington.
Beck is considered a steal by many in the fifth round and is a very solid all-around player.
He possesses a great arm in the outfield and that will be what gets him up through the minors quickly.
Beck has a solid bat and has good speed on the bases which will fit in perfectly with the organization.
Beck is arguably the most MLB-ready player in this Rangers draft class and if he can get his legs under him quickly he will be one of the first players from this class to hit the big club.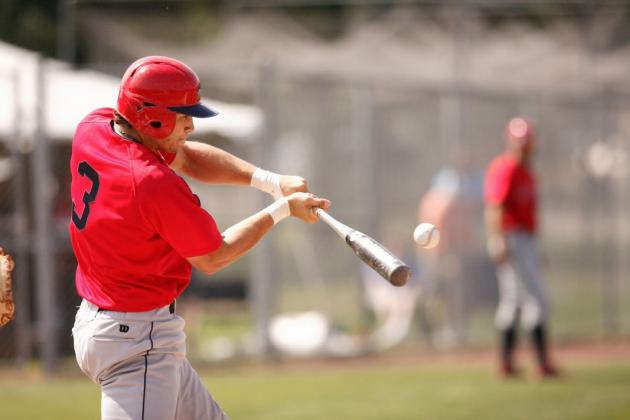 Patrick Cantwell is a relatively unknown player for a third-round pick, but he shows a lot of promise to be a full-time catcher in the MLB.
Cantwell doesn't have the power that you would like to see in a catcher, but he sees the ball extremely well at the plate and can hit for average and get on base.
He is a solid defensive player despite being at the position full-time for just two seasons.
Cantwell is known for his relentless work ethic and vocal leadership and that is something that will pay dividends in the Rangers' farm system.
If he can find a little power at the plate and show a little more arm strength from behind the plate, two things that are very fixable, he could be one of the fastest risers in the Rangers' draft class.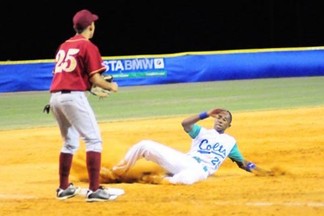 Brinson was the Rangers' first pick, and while the rumors from MLBlogs Network are that he is close to signing, fans would do well to remember 2009 when Texas failed to sign their first-round pick out of high school and lost him to TCU.
If Brinson does sign he will become one of the most talented outfielders in the organization.
His incredible speed allows him to cover ground like few can in center field.
Brinson also shows a plus bat and good power for his size and build. He won the 2011 Under Armor All-American Home Run Derby at Wrigley Field.
Brinson will need to develop defensively and improve his arm in the outfield. If he can do those things, Brinson will move through the lower ranks quickly.
Joey Gallo is the definition of power, both from the plate and the mound.
His 442 foot home run in Petco Park in 2011 put him on the radar map of every MLB team. That combined with his 98 mph fastball makes him the most likely draftee to make quick work of the minors.
His incredible power does come with a lot of swings and misses, but that is something that can be learned with a more disciplined approach at the plate.
His versatility makes him the most intriguing prospect in the Rangers' draft class, if for no other reason than the fact that Texas can put him on either corner or on the mound and he will have success.
If Gallo can figure out how to approach his at-bats like a major leaguer, the Rangers could end up with one of the steals of the draft and a possible long-term solution at first a few years down the road.