MLB Draft 2012: Power Ranking Best Value Picks in Draft
June 8, 2012

Any draft in any sport is all about maximizing value with each selection. In the case of Major League Baseball, which has such a unique draft structure, that process is easier than in other sports. 
This year's draft class saw many top talents slide down draft boards for various reasons—signability being the biggest—and teams were able to take advantage of that as the draft moved out of the first round. 
Here is a look at the best value picks from the 2012 MLB Draft right now. Signability was factored in, but since we don't know who will and won't put the pen to paper, we wanted to give more weight to the selection on its own. 
Honorable Mention: Hunter Virant, LHP, Houston Astros (11th Round)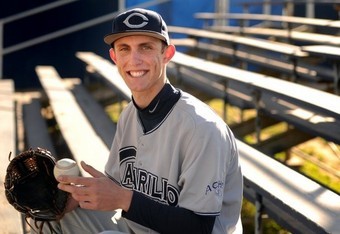 If there was any chance that Virant was going to sign with the Astros, this pick would be much, much higher on the list. He was a first-round talent, as a projectable left-handed starter with tremendous upside. 
Instead, we have to see if the Astros are able to play around with their first 11 picks to see if they can find enough money to get Virant to sign. Since he was considered a tough sign anyway, I am not holding my breath. 
Still, to find a player of Virant's ilk in the 11th round is great value. Until he officially doesn't sign, we have to give some credit where it is due. 
No. 3: Rio Ruiz, 3B, Houston Astros (Fourth Round)
In case you couldn't tell, I think the Astros did an outstanding job with their draft this year. It is going to take some financial maneuvering to get their top picks signed, but on sheer talent alone, they got as much value as anyone. 
Ruiz slid down draft boards after a blood clot was discovered in his neck (via ESPN). It was taken care of and he is not expected to have any problems, but it did hurt his stock. 
Since he has been given a positive prognosis, there is no reason to think he won't get back to being the sweet-swinging third basemen everyone loved before this messy situation.
No. 2: Ty Buttrey, RHP, Boston Red Sox (Fourth Round)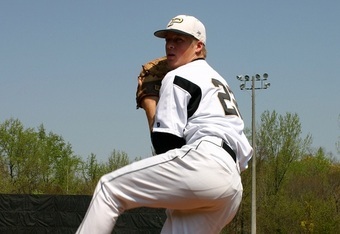 As a 19-year-old with a fastball that can touch the mid-90s and a hard, power curveball, Buttrey was a borderline first-round talent. 
He was one of the oldest high-school players in this draft class, but he has a big arm, projection and a lot of pitchability in his back pocket right now. There was nothing substantial that happened with him to force the drop, just some teams missed the boat. 
The Red Sox have a knack for getting these kinds of value selections, which is why they have been one of the best franchises in baseball for the last decade. 
No. 1: Lucas Giolito, RHP, Washington Nationals (16th Overall)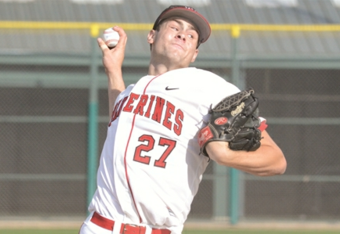 It is not everyday that you see such great value in the first round of any draft, because these players are so well-known that we have an idea what is going to happen with them. 
However, Giolito is a special talent who was on track to being the No. 1 pick if he didn't injure his elbow early in the season. By all accounts, his sprained UCL is not a big problem, and he is already throwing, so it is hard for 15 teams to justify passing on him. 
At his peak, Giolito has one of the best fastball-curveball combinations in this class.
His delivery is clean, and he uses every bit of his 6'6", 230-pound frame. This is a special talent who could end up being the biggest steal of the last decade.