5 Biggest Winners and Losers of New York Giants' OTAs, So Far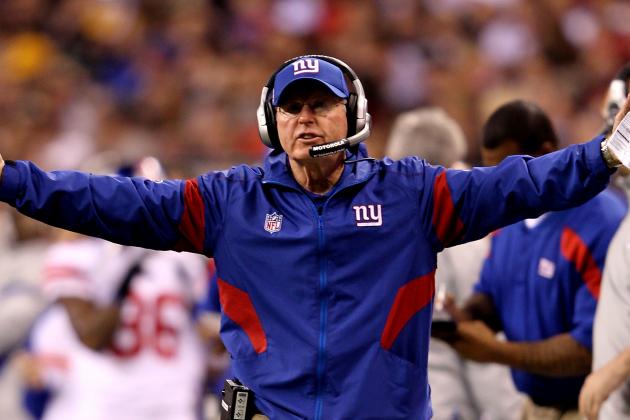 Jamie Squire/Getty Images

Every year you have winners and losers during the voluntary mini-camps. Whether it is guys getting injured, getting promoted to starting positions, or players getting raises they deserve, players find themselves in the news every year at mini-camp time.
It is no different for the New York Giants this year.
Head coach Tom Coughlin and Osi Umenyiora have to feel like the biggest winners so far, as both received raises from the Giants. Osi is back to practice and it feels like a huge weight has been lifted off the team. Now players can finally stop being asked about the contract situation and just focus on 2012 and the title defense.
Here are five winners and losers from OTAs so far.
Begin Slideshow

»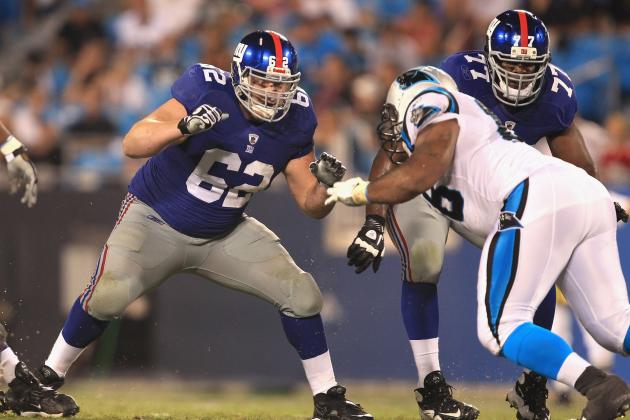 Streeter Lecka/Getty Images

There is an open competition for the left guard spot, but Mitch Petrus got put down a notch when Kevin Boothe got the starting nod and has been working with the first team so far in OTAs.
The two each got a chance to play at left guard last season, and obviously the Giants liked what they got from Boothe to give him the starting spot, but this battle is far from over. It will be one of the more entertaining position battles to watch for in training camp, which is set to start July 26 at the University of Albany.
Ironically, the offensive line looked its best when Boothe started at center and Petrus started at left guard. It was during that stretch late in the year that the running game finally got going.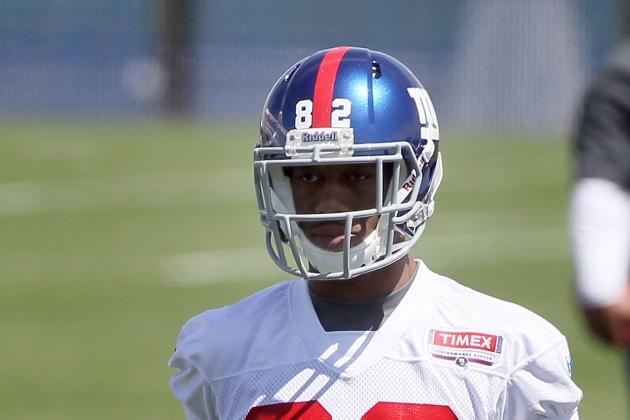 Jim McIsaac/Getty Images

"(The Giants) thought he was the most NFL-ready receiver in the draft. What they've seen so far has justified that."
Chris Mortenson said this on ESPN's NFL 32 about Giants new wide receiver Rueben Randle. With Hakeem Nicks out with a broken foot, Randle has a prime opportunity to prove to the world he fell way too far in the 2012 NFL draft.
He stood out at camp so far, but he won't get a chance to truly shine until they put on the pads and go full out. Though he was the Giants' second pick, I firmly believe Randle will have a bigger impact for the Giants than David Wilson—at least in their first year.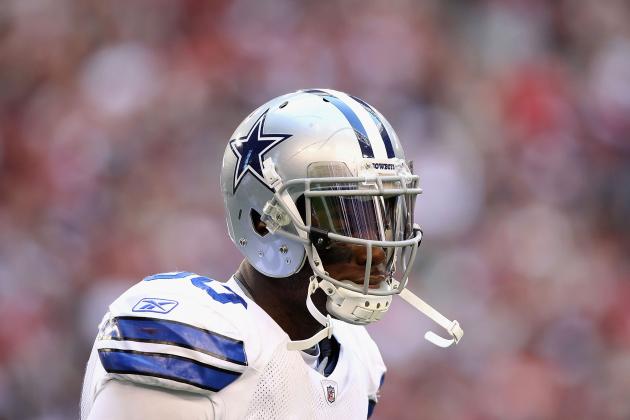 Christian Petersen/Getty Images

Newly acquired tight end Martellus Bennett has questions surrounding him, mainly ones about his work ethic and passion for the game.
When tight ends coach Mike Pope said Bennett weighed in at 291 pounds last week (NY Post), and questioned whether that caused his hamstring injury, it didn't look good for the former Dallas Cowboy.
Though Bennett scoffed at this, offering his own explanation that he's been "beasting out" all offseason.
"What you all should be writing is how much of a freak Martellus Bennett turned himself into." Bennett said while interviewing for reporters, bare chest and all.
"I had to let the world see, because the way it sounds, it's like, 'Damn this guy's fat?' I just wanted everybody to know that I'm not fat.''
Regardless of whether he's actually "fat" or not, the fact remains that 291 pounds is too heavy for a player who needs to be able to move across the middle and make plays in the passing game. Sure, he's probably a better blocker at that weight, but the Giants need him to be an all-around tight end.
Oh, and they need him on the field now as well. There is no telling whether the weight gain caused the hamstring injury, but it couldn't have helped the situation.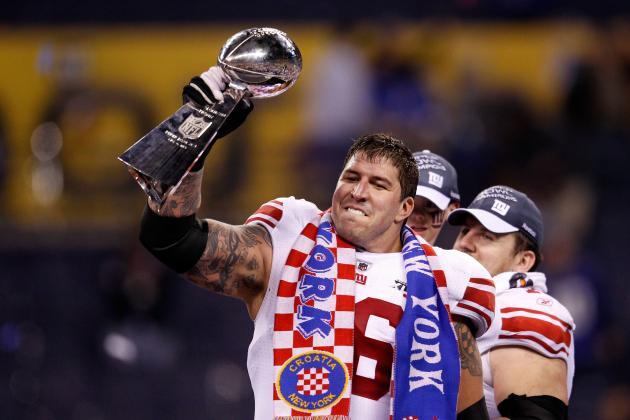 Rob Carr/Getty Images

Though offensive coordinator Kevin Gilbride admitted the offensive line is a "concern" last week (via NY Daily News), the fact that they are trusting David Diehl with the right tackle spot has to be considered a win for Diehl.
Diehl is 31 and coming off one of his worst seasons as a pro. With James Brewer and 2012 draft pick Brandon Mosley in the fold, I figured the Giants would much rather go with one of those two at the right tackle position.
Obviously they do not feel either player is ready to take on the responsibility. Brewer has been filling in at left tackle with Will Beatty out, but Tom Coughlin did not seem confident Brewer was ready to start yet.
We need him to develop, Coughlin said. We need him to come along and to improve, and we need him to understand the work ethic that those guys with lunch buckets come to the office with every day.
Diehl is set at the right tackle spot—for now.
Al Bello/Getty Images

Will Beatty is coming off an injury that cost him six regular season games and the playoffs last season, so it is discouraging when he has not been able to practice much due to a lingering back issue (via NY Post).
Tom Coughlin seemed worried about the injury.
"Anybody that has had a bad back realizes that if you get yourself in trouble, it is very difficult to get out of trouble in a short amount of time."
Obviously the starting left tackle job is Beatty's to lose, but if he does not get on the field soon, he could definitely lose that job. It is not like his 2011 season was very productive to begin with. The Giants actually saw an increase in rushing yards per game (83.2 to 99) when he went down with the eye injury.
Beatty is already on thin ice, so he needs to get on the field ASAP.
Nick Laham/Getty Images

Though Chase Blackburn came in mid-season and basically saved the Giants' middle linebacker situation, it was never a sure-thing that he would be the team's starting middle linebacker heading into next season.
If you ask linebackers coach Jim Herrmann, the competition for the spot is far from over.
The good thing is that we have competition. The young guys are good, young players. Mark Herzlich is out there. Jake [Muasau], he's doing good. We're experimenting with Greg Jones on the outside and inside. We do have some good young players. It's good competition. Just keep competing and the best player will play.
But the fact that the Giants are letting Blackburn work with the first team is a sign they plan on using him this season. The Giants have a unique situation in that they feel comfortable using a rotation at linebacker. As many as six players could see significant playing time at the position.
Blackburn is a fantastic run-stopper, so the Giants could use him in that capacity this season.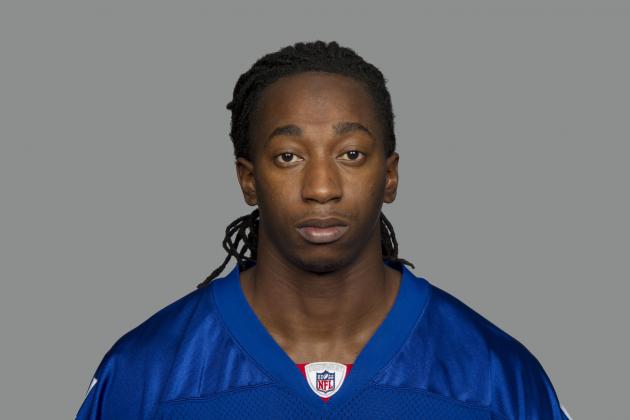 Handout/Getty Images

When a young player the team really likes goes down with a season-ending injury, it really hurts. When the same player goes down twice in two years (via NY Post), it sucks.
That is the case with backup corner and return specialist Brian Witherspoon. The Giants have been high on him each of the last two seasons—especially as a return man—but have yet to see him in action.
Hopefully this is not a returning trend; the Giants lost five corners to season-ending injuries last season. They went from a top 10 pass defense in 2010 to 29th in 2011.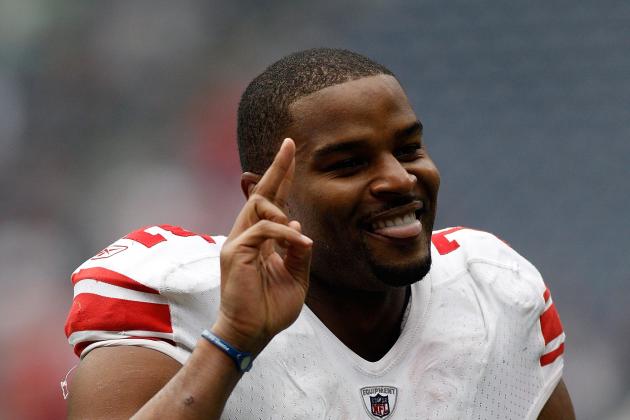 Chris Graythen/Getty Images

Osi Umenyiora was a no-show at these voluntary OTAs—that is, until he finally got the raise in salary he was looking for. He has now returned to camp, and claims to be happy for the first time in a while.
The Giants and Osi both come out winners with his deal. The Giants actually saved some cap space, and Osi got a raise and still can become a free agent after this season. Osi described the up-coming season as one he'll be playing "for fun."
I am playing for fun, honestly, because I love to play. If you go out there thinking about playing for a contract, the contract will never come, that is for sure. I have made money and I am happy to be here with my teammates.
Hopefully the Giants can keep their big three of pass-rushers healthy all season. The playoffs showed how good the Giants can be when that is the case.
Elsa/Getty Images

Though most admit his injury could be a blessing in disguise for the Giants, the fact remains that breaking the fifth metatarsal in his foot is a serious injury for Hakeem Nicks.
Prince Amukamara suffered the same injury and missed 15 weeks of practice as a result. The Giants have put the time table at 12 weeks for Nicks, according to Boston.com, which would put him back in the third week of August.
But the Giants have not ruled out Nicks possibly missing the first game against the Dallas Cowboys.
You won't hear Nicks saying that, however. Via the Boston Herald:
The doctor said that he had people come back as early as four weeks, six weeks to eight weeks, Nicks said. It really just ranges. We just don't want any setbacks. So we are going to take it — the team wants to take it — 12 weeks. That is what they are giving us. So I think that is what we are going go by, what the team gives us. But my goal is always to come back earlier.
The main factor is not rushing back Nicks too early so there will be lingering effects throughout the season. Nicks has missed some games in each of his first three seasons, so the term "injury-prone" could be thrown around if he makes this a habit.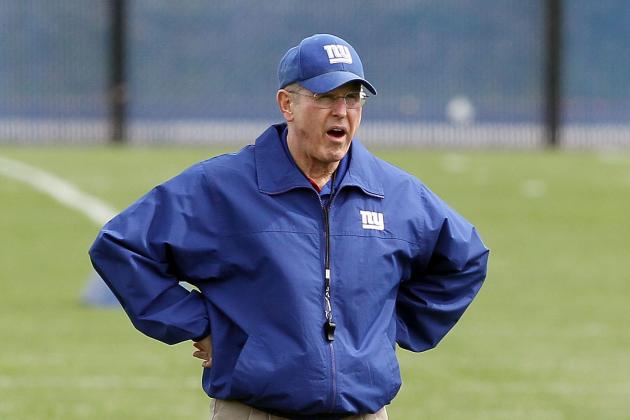 Jim McIsaac/Getty Images

Life is good for Giants head coach Tom Coughlin. He got a two-year extension that gives him $20 million over the next three seasons (via the NY Daily News), the Giants finally gave malcontent Osi Umenyiora a raise and got him back to OTAs and people in the media have started the "who is the best Giants coach" discussion.
Any time you're mentioned in the same breath as Bill Parcells, you can be proud of your career.
Coughlin expressed his relief of having Osi back at practice. Via NJ.com:
Right now, with three OTAs and a minicamp to go, [having Osi back is] the most important thing. There's never any question about Osi's preparation. He's a tremendous studier of the opponent, he knows exactly what his thoughts are going into the game and how the game plan fits him, so on and so forth. He will always do that.
The Giants are in search of their fifth Super Bowl title and have a great coach leading that quest.