TNA Could Finally Be Poised to Gain Ground on the WWE...No, Seriously.
June 8, 2012

With glaring depth issues and the WWE about to plunge head first into an ill-advised three-hour era, big moves by TNA could combine to finally create some semblance of competition in the pro wrestling scene. 
WWE, the unequivocal runaway No. 1 wrestling company in the world, had better be careful and pick up the slack to avoid the once-distant possibility of losing viewers to the much-maligned Impact Wrestling. 
Vince Russo has long since been singled out as the cancer that was keeping Impact Wrestling from competence.  That cancer was surgically removed back in February.  TNA has since replaced Russo with longtime WWE writer Bruce Prichard, a major upgrade from the embattled incumbent Russo.  
Be careful. 
TNA recently made a rather big and unprecedented splash by signing King Mo Lawal, laying claim to the fact that they are now the first wrestling company to join up with an MMA company and simultaneously promote a crossover star. 
Lawal showed oodles of star power during his reign in Strikeforce, where he was a former light heavyweight champion and figures to at least make some noise initially when he debuts this summer. 
Be careful. 
TNA has now gone live and will continue to experiment with taking their show on the road so they come off as more major league.  By moving to 8 p.m., it will take some time to condition their audience to tune in an hour early. 
However, they have very appropriately gotten out of the way of the NFL to avoid the problem of running head-to-head with the most popular sport in America.  
Meanwhile, RAW Supershow will go head-to-head with almost all three hours of Monday Night Football when the NFL season kicks off in the fall. 
Be careful.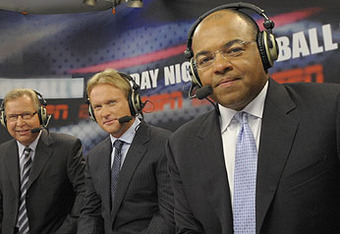 In a recent conference call, TNA President Dixie Carter said all the right things as she discussed plans of long storyline arcs with better payoffs and not being a fan of 12 pay-per-views per year.  Should TNA continue to evolve into what is now simply lip service, their momentum will only grow stronger.  
Not only is the WWE without one of its top two stars in Randy Orton, but the multiple-time former world champion is now at a crossroad in his career.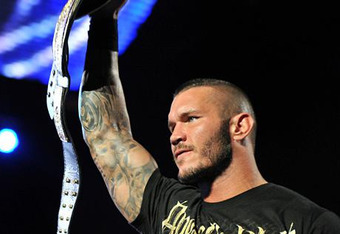 Upon his return, the WWE would be playing with fire by promoting Orton as a top star as they have for the last several years; however, his prodigious contract doesn't justify the mega star being slotted in the mid-card for the next decade. 
Reports have already surfaced that the two sides have been butting heads as tensions continue to rise.  God forbid Orton is cut, something many WWE employees have reportedly lobbied for internally, as he could very well wind up in TNA with the same renewed passion for wrestling that he seemed to have lost as an artless babyface. 
Sure, TNA has mastered the art of losing big stars in the shuffle, but a star of Orton's magnitude would certainly turn more heads than any signing the second-tier company has had in the past five years. 
The time is now for TNA/Impact Wrestling to finally start closing the gap with the WWE.  Their story is one of existence in spite of hemorrhaging money by throwing ideas and concepts against the proverbial wall. 
With the right people in (and out of) place as far as booking is concerned, and if enough breaks, this could finally be the summer of TNA.  
No, seriously.   
Watch Big Nasty and Justin LaBar debate who should step up in Randy Orton's absence, and follow Big Nasty on Twitter @ThisIsNasty!