Maria Sharapova vs. Sara Errani: 3 Advantages Sharapova Has over Errani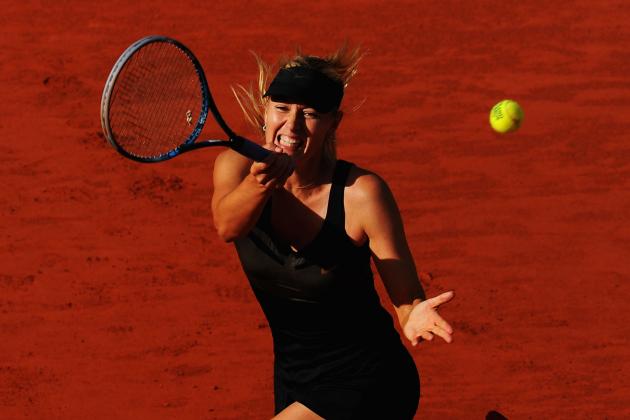 Mike Hewitt/Getty Images

For one of the ladies in the 2012 French Open title game, being in a Grand Slam final isn't exactly out of the ordinary. For the other, it's a first-time experience.
After days upon days of watching the French Open play out, the final has shaped up to be quite an interesting matchup. The power of Maria Sharapova will be going up against the swift play of Sara Errani, one of the WTA's younger talents.
Quite simply, when you look at the two, there's one who has a clear-cut advantage. That's not to say her win is a guarantee, but Sharapova's advantage is clear—here's why.
Begin Slideshow

»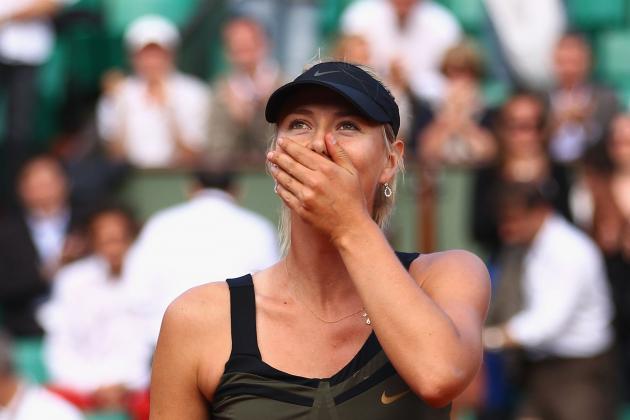 Clive Brunskill/Getty Images

In a nutshell, here's how we can break this down: Sharapova has won three Grand Slams, been to three other championship games (which she lost) and has made at least the quarterfinal round 10 times.
Meanwhile, Sara Errani made her first quarterfinal Grand Slam appearance at the Australian Open just a few months ago. Prior to that, she had never been past the third round.
While I'm not one who buys hugely into the experience factor, this is one of those situations that is hard to ignore. Sharapova has been to the big game on several occasions—she's won some, she's lost some. Come next week, she'll be the world's No. 1 again.
In terms of experience in clutch situations, this one is a no contest.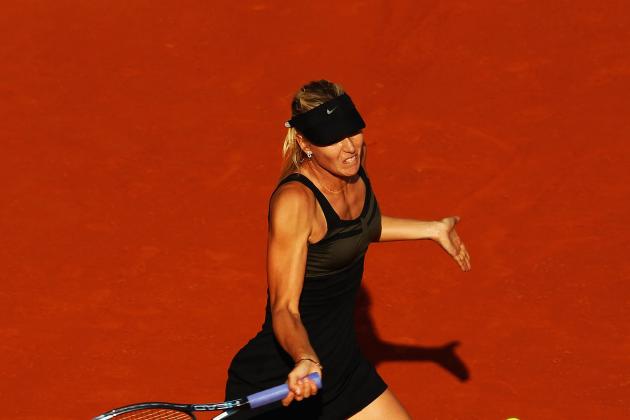 Clive Brunskill/Getty Images

There are very few similarities between basketball and tennis, but the biggest is probably how much size can matter.
With tennis, the ability to maneuver around the court is very import. Sara Errani comes in at 5'5", while Sharapova towers over her at over 6'0" tall. This will help Sharapova defend against Errani's style of play, which is to return shot after shot—deep.
Thus, given how tall the Russian blonde bombshell is, she can use longer strides than her adversary to track down returns.
The same goes for high shots. Errani's best bet against someone like Sharapova is to try to blow the shots right by her.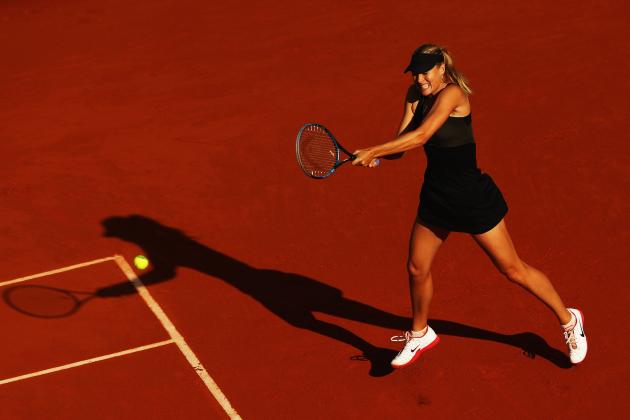 Clive Brunskill/Getty Images

Perhaps you could tie this into the size argument, but I've determined that they are separate issues. Sharapova, over the years, has really improved her forehand shot into one of the best in the game.
Her backhand isn't as great, but it still has a great deal of power behind it.
Errani, as I've mentioned, is that pesky player that you just have to be patient with—the problem for Errani will be Sharapova hitting the ball so hard that she can't get to the ball.
I'm not trying to make a prediction here, though I'm sure you can venture a guess as to who I think is going to be victorious. Either way, the one thing I can say about this game is that you will not see Errani overpower Sharapova. If she should beat the world's No.1 (or soon to be), it will be purely by wearing her down.