10 Chicago Bears on the Hot Seat in 2012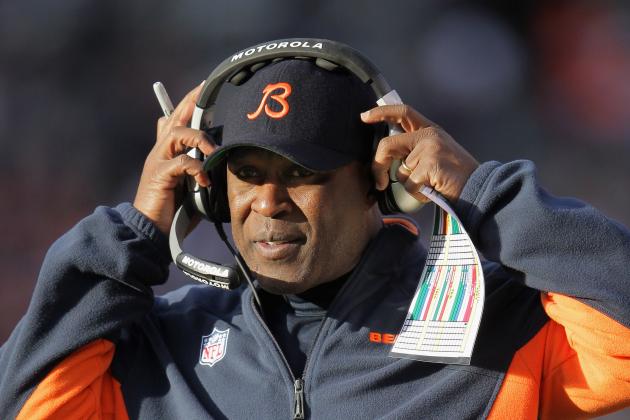 Doug Pensinger/Getty Images

With high expectations come great opportunity. But when those expectations aren't fulfilled, there can be hell to pay. So it goes for the 10 Bears on this list.
It's not as if all of them will be traded, released or not re-signed if they coach or play poorly this season, though that could be true for some of them. It's just that the heat has been turned up, and I'm sure these guys don't want to get burned.
The Bears were on a roll last season when Jay Cutler got hurt, having won five in a row and averaging 27 points per game over the course of that winning streak.
So naturally, with a healthy Cutler (and Matt Forte, assuming he signs), this team is expected to make a run again in 2012. And not just a playoff berth—I'm talking a run to the Super Bowl.
I may be biased, but I truly feel more confident about this Bears team than I have about any Bears team in years. Barring injuries to key people, there is no reason this group shouldn't contend.
But that will take performances from key personnel that either match or exceed their capabilities. For those that do that, there is a great opportunity for them to get a lot of accolades.
But for the people on this list, there will be a lot of criticism headed their way if they fail to perform up to expectations. So welcome to the land of opportunity, Bears; just beware of the hot seat.
Begin Slideshow

»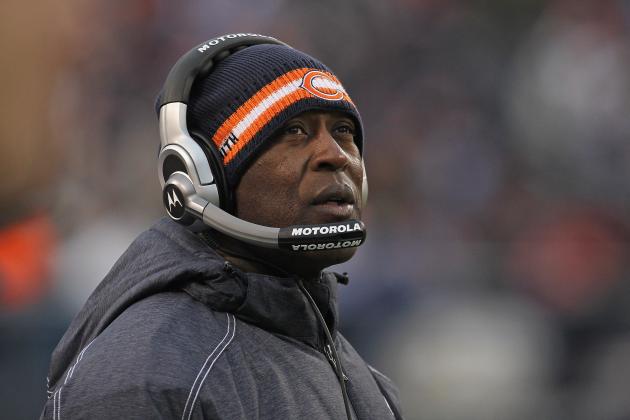 Jonathan Daniel/Getty Images

There are few coaches with a greater expectation to make the playoffs this year than the Bears head coach. Yes, Lovie Smith has been supplied with a solid roster that has more depth than last season. While that means he has a better chance to succeed, it could also mean that he's coached his last season in Chicago if the Bears fail.
I know Smith is well-liked by team president Ted Phillips and the McCaskey family, so I don't know if there is a "win or else" mandate for him this year. But if they allow new GM Phil Emery to make that decision, there is no reason to expect that he won't pull the trigger if the Bears have a losing season.
In fact, I will go so far as to predict that if the Bears finish worse than 9-7 that, barring injuries, Smith will not be retained. If it were up to me, I'd expect a playoff berth.
The only problem with playoff expectations is that there is at least one, and probably two, very good teams in the Bears own division.
In the last year of his contract, Lovie is on the hot seat.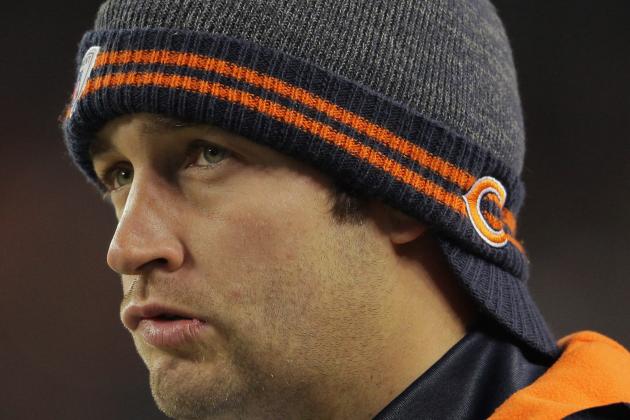 Doug Pensinger/Getty Images

Yes, even Cutler is on the hot seat. In a way. I know he's not going anywhere; in fact, it is likely that the Bears will extend his contract. But there is no doubt that this is the year that big things are expected from the Bears QB.
Until now, Cutler was always that QB with the strong arm, but with questions surrounding him. Can he make good decisions in the red zone? Can you be a leader? Will he ever lead a team to a title?
Well, those questions have mostly been unfair since he didn't have the talent surrounding him in Chicago. Now, with an improved offense, Cutler will be expected to produce.
Granted, he still has one good excuse, and that is the offensive line. I have strong concerns at left tackle, and actually, both tackle positions if Gabe Carimi isn't healthy.
But as long as he remains upright and healthy, much is expected from Cutler, who took a leap forward last year in terms of maturity.
I believe he's up to the challenge and will have a Pro Bowl year.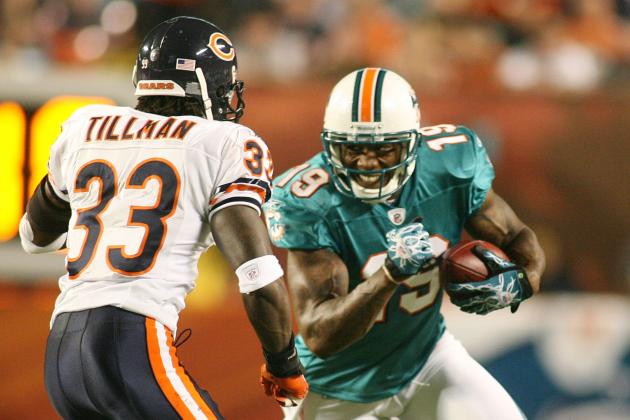 Marc Serota/Getty Images
You're on the same team now, fellas.
There is no questioning whether Marshall is talented or a true No. 1 wide receiver. In fact, he may just be the best wideout in Bears history.
But there are questions about him off the field. He will need to be a solid citizen and produce on the field. In a way, he and Cutler are so talented that the expectations are almost unfair.
With Cutler and Marshall reuniting once again, magical things are supposed to happen. And if they don't, well, that seat will be as hot as hell.
But not to worry, Bears fans, Marshall is the real deal.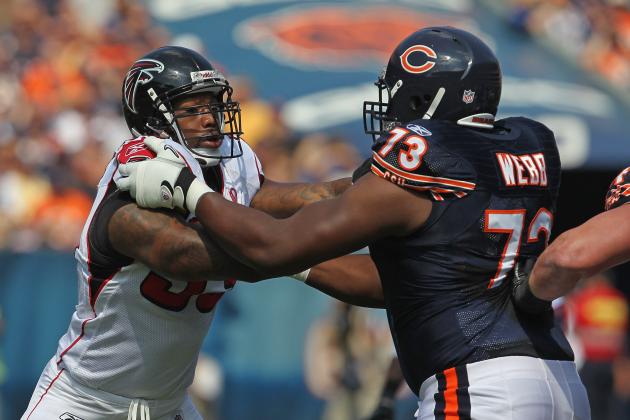 Jonathan Daniel/Getty Images

There may be no Bears player who will be as hated as this man if he has another season like last year, when he was, statistically, the worst left tackle in the league.
Assuming he retains the position of protecting Cutler's blind side, he will have to show some improvement or there will be legitimate calls for his head.
While they may try Chris Williams at LT, Webb has much to prove, and at 23, is young enough to get better. But the Bears took a big gamble, in my opinion, by not signing or drafting a LT in the offseason.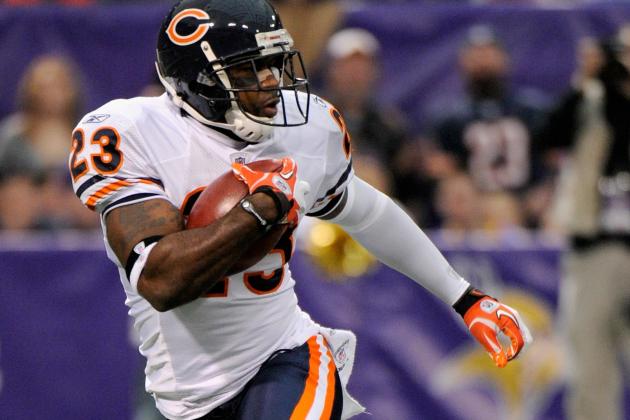 Hannah Foslien/Getty Images

To me, Hester is a Hall of Fame return man, and not much more. But to the Bears, who are paying him handsomely, they want more. So he has been a receiver, and while that hasn't worked out so well, there is supposedly a special package in place for him this season.
Personally, I feel this package they are talking about may just be designed to raise his confidence. Even Marshall made the ridiculous claim that Hester may have better numbers than him this season. (By the way, if that happens, refer to slide No. 3).
This will likely be the last chance for Hester to show that he can run routes and catch the deep ball.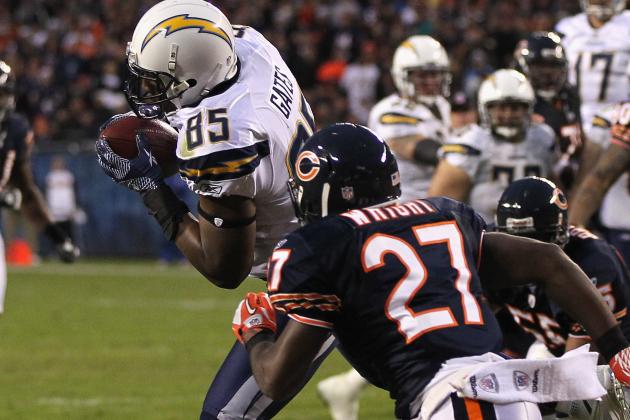 Jonathan Daniel/Getty Images

When Wright was drafted, the Bears had hoped that he'd be a starting safety by now. And while that could happen, there are more questions and concerns about him than anything else.
Wright has trouble in coverage, and this will be a pivotal year for him to prove he is worthy of starting. Chris Conte is likely the starting free safety for the foreseeable future, assuming he continues to improve.
But the surprising solid play by Craig Steltz late last season has him challenging Wright for the strong safety position this year.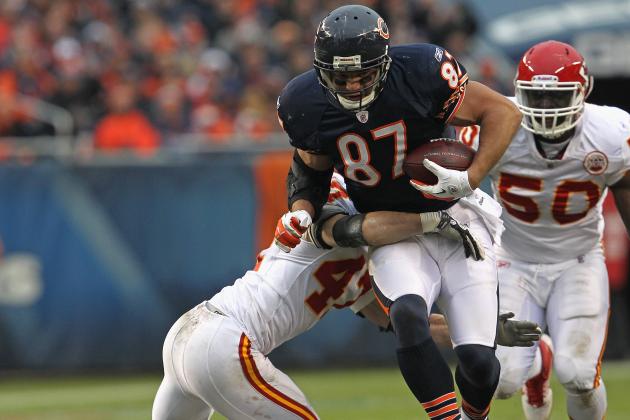 Jonathan Daniel/Getty Images

Can Davis live up to the high praise that his coach heaped on him after last season, when Smith compared him to any of the top tight ends in the game? Well, he should get his chance with Mike Tice calling the plays.
Davis says he wants to catch 40-60 passes this season. And while Tice's system is supposed to be TE-friendly, we will need to see him improve as a route runner and receiver.
Keep in mind that the Bears also drafted a TE, so Davis won't be the only one looking for passes.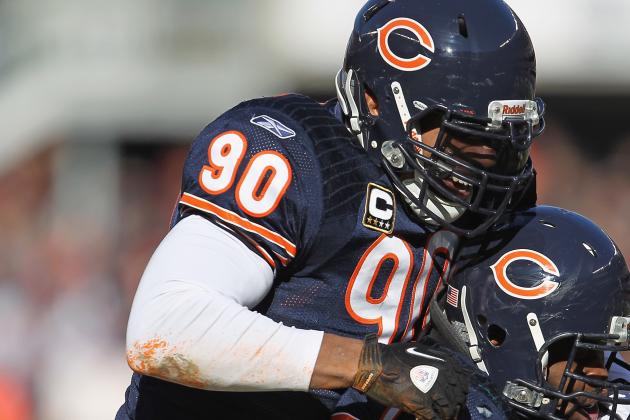 Jonathan Daniel/Getty Images

Idonje had a strong finish to his season last year, but overall, was far less effective rushing the passer than the year before. And with the Bears taking a DE with their first-round draft pick, Idonije should be hearing footsteps.
If Idonije wants to prove he can start in this league, he needs to play with more consistency. This may be the last chance he will have to display that talent in a Bears uniform.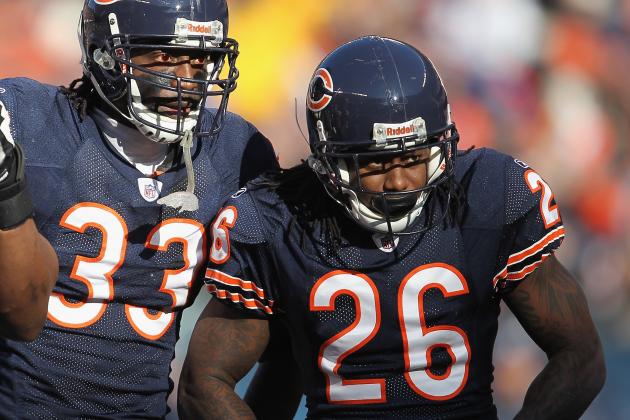 Jonathan Daniel/Getty Images

The Bears need a corner to start opposite Charles Tillman, but Jennings will have his hands full if he's going to be that guy.
Last season, he got into Smith's doghouse with a rough performance against Denver. So the little guy needs to step it up, especially since the Bears went out and signed/drafted some corners to challenge him.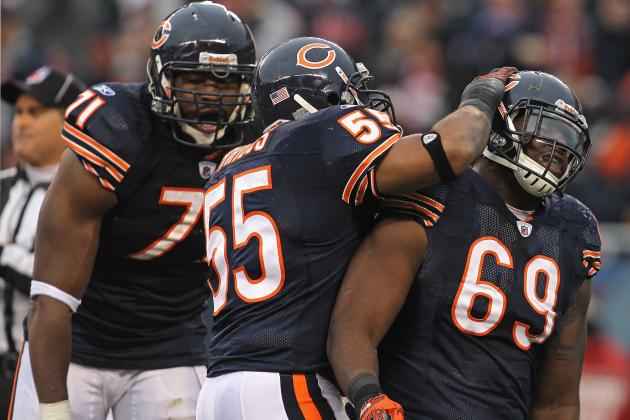 Jonathan Daniel/Getty Images

Melton had a coming-out party last season, finishing tied for third in sacks by a defensive tackle. But with Matt Toaina and the guy I really like, Stephen Paea, waiting in the wings, Melton will have to prove that last season was no fluke.
Melton's contract is up following this season, so he will be under pressure to perform.