Pittsburgh Steelers: What Are the Expectations for Each 2012 Draft Pick?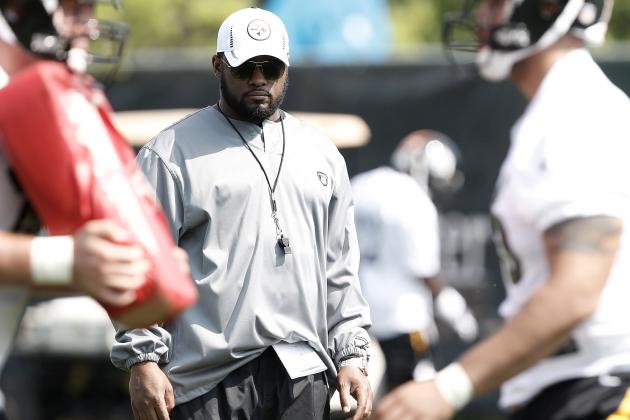 Jared Wickerham/Getty Images

They have yet to put on pads and have any live contact, but Mike Tomlin has to like what the 2012 draft class brings to the Pittsburgh Steelers.
The Steelers got a lot of value throughout the draft as it was widely recognized as one of the best in the league as they were able to address their biggest needs with their top four selections.
David DeCastro was the head of the class and big things are expected from the rookie guard from Stanford as well as second-round selection Mike Adams of Ohio State.
According to offensive line coach Sean Kugler, both players have a legitimate chance of starting this year.
"Those guys have a lot of catch-up work to do, so I'm going to give those guys a lot of work. Nobody just comes in and is handed a job," Kugler said (via the Pittsburgh Post-Gazette). "If they're the best guys, they're going to play. I don't have a fear of starting rookies if they're ready. If they're ready, they'll play. If they're not ready, they won't."
These are just two of the rookies who are expected to contribute to this year's team. Here is a look at what you can expect from the 2012 Steelers draft class.
Begin Slideshow

»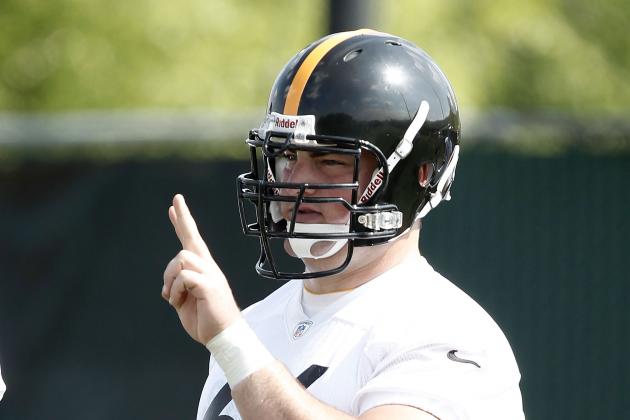 Jared Wickerham/Getty Images

David DeCastro will make his much anticipated debut at Steelers minicamp next week as he will get reps with the first-team offense at right guard.
The Steelers were in the need to upgrade at the guard position, and they lucked out having DeCastro fall to them in the draft. He should get the Maurkice Pouncey treatment as a rookie, meaning it will not be long before he is named the starter.
As a rookie, there was a chance that Pouncey was going to start at guard before moving to center, and he certainly was not going to be handed the starting job.
It did not take long for Pouncey to establish himself and he won the job very early on. DeCastro should have to compete for his spot, but it should not take long for him either.
Expect Kugler and Tomlin to name DeCastro the starter early on and not look back. He should be a fixture on the line for the next decade, and if he lives up to expectations, achieve the level of All-Pro.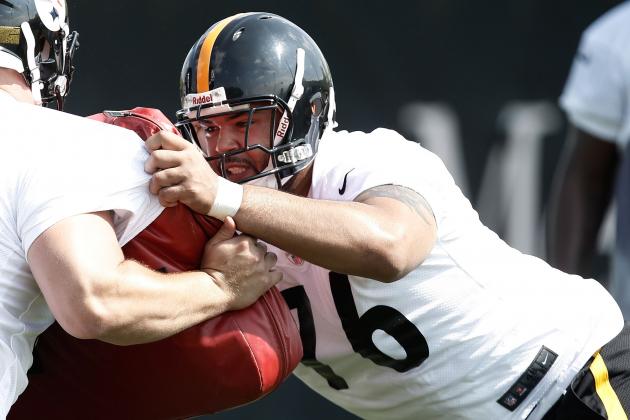 Jared Wickerham/Getty Images

Not only did the Steelers find a franchise guard in the draft, but they also may have found themselves a franchise tackle in the second round with Mike Adams.
Adams will arrive in Pittsburgh next week for minicamp and get a chance to run with the first team at left tackle.
If Adams can't handle left tackle, Marcus Gilbert will likely shift over to that side and Adams can start on the right side where he can showcase his strength as a run blocker.
Regardless of which side of the line, expect Adams to lock down a starting job early in camp. Gilbert was able to come in last year without any offseason practices before training camp and have a strong rookie season.
Adams should be able to replicate that type of performance as he does have the advantage of minicamp prior to training camp. He will likely experience some growing pains on the outside as he builds the necessary strength and quickness to play tackle in the NFL, but he should be a good one.
Beyond Adams' potential, the Steelers seem all in on Willie Colon playing left guard.
"Willie's doing an excellent job in there. He's really full force. He's sold on being a guard and that's the main thing. If he was reluctant and didn't want to be a guard, it wouldn't work," Kugler said (via the Pittsburgh Post-Gazette).
With Colon at guard and Adams starting at tackle, the Steelers can put their best five players on the field and if I had to project, I anticipate Adams being the long-term answer at left tackle.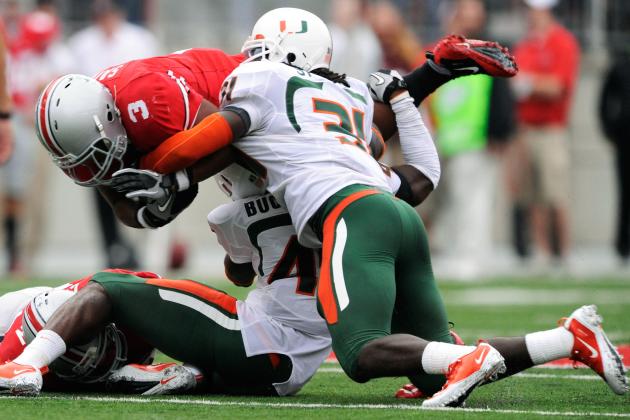 Jamie Sabau/Getty Images

If there was one puzzling draft choice this year it was Sean Spence in the third round. That does not mean he wasn't a good pick, he just didn't seem to fit the typical mold of a Steelers linebacker.
However, Spence does appear to be the type of linebacker who can be an asset in a league that has offenses throwing the ball all over the field.
Prior to the Spence selection, Lawrence Timmons was the only linebacker who could run with the opponent's tight ends and running backs when defending the pass.
Spence is smaller than Timmons, but is even more athletic and should be an great addition for the pass defense. Early word from the coaches is that he can see time in certain defensive packages.
"[Spence] is coming along well. He is a very sharp young man and he's picking up our system as well as anybody has at this point," linebacker coach Keith Butler said (via CBS Sports).
The Steelers will not play any linebacker with the defense unless they have an understanding of the scheme and this is encouraging news for Spence.
But the praise did not only come from Butler, it also came from defensive coordinator Dick LeBeau.
"He's done everything any first-year player could do in coaching sessions without pads. I think we're in the right direction there," LeBeau said (via the Pittsburgh Post-Gazette).
From the sounds of things, Spence could be getting on the field with the defense sooner rather than later, likely in passing down packages. If he does, this would be a very good thing for the Steelers defense.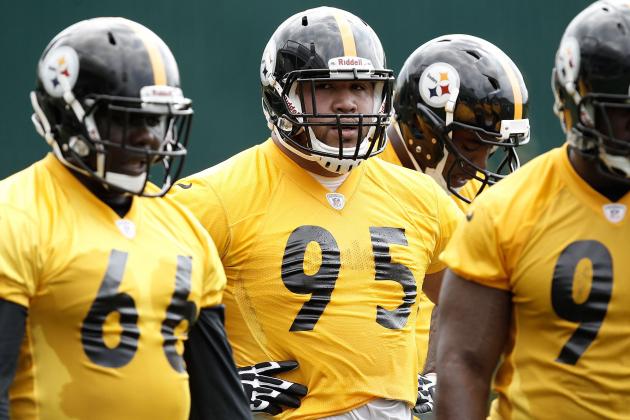 Jared Wickerham/Getty Images

Like DeCastro and Adams, Alameda Ta'amu was unable to attend OTAs and will arrive at minicamp next week.
Unlike DeCastro and Adams, do not expect Ta'amu to start this season. The defensive line coach is high on Steve McLendon and he has the inside edge on starting until Casey Hampton is ready.
"Everybody wants to discard McLendon. Let me tell you this, hold your opinion until the season is over," Mitchell said (via the Pittsburgh Tribune Review). "I'm just saying keep your opinion until after the season, (then) you make the decision."
McLendon is not the same type of nose tackle as Hampton; in other words he is not a massive space eater, but is rather a multi-dimensional option who has increased his weight from 280 pounds to 325 pounds.
He is a strong 325 pounds and will use this power to occupy linemen up front.
Ta'amu is strong himself, but is much more massive and will rely on his natural abilities as a rookie until Mitchell helps refine his technique.
Even though it is unlikely for Ta'amu to start, he will still have to play as the primary backup to McLendon, meaning he should see a fair amount of action, at least until Hampton is ready to return.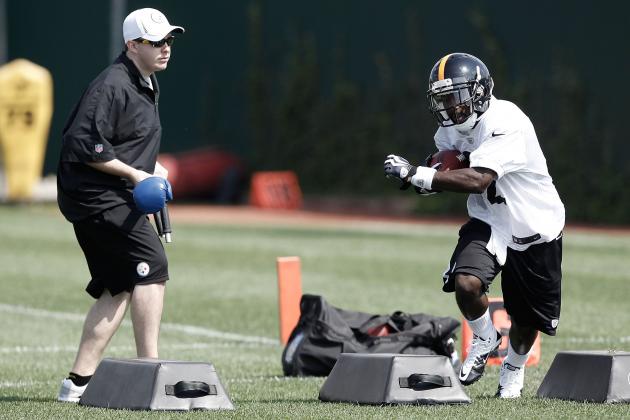 Jared Wickerham/Getty Images

Nothing against the Steelers' top four selections this year, but fifth-round pick Chris Rainey may be the most exciting rookie of this year's class.
Rainey is the perfect late-round selection because of all the ways he can help the football team without the team having to ask too much of him.
On offense, Rainey is a running back who adds a speed dimension to the backfield and will likely see a limited number of carries throughout the season. The more exciting aspect of his game is his ability as a receiver as he can help reinvigorate a stagnant screen game and even line up wide.
Rainey is completely confident in his ability to compete at the highest level as well.
"I'm always going to be comfortable I can compete against the speediest guys in the league," Rainey said (via CBS Sports).
I have been hearing a lot about that speed and moves lately, including from Ben Roethlisberger who spoke highly of Rainey's performance so far.
Rainey's quickness and speed is what separates him from the other weapons that the Steelers have out of their backfield. However, he will have to prove that he can block if he wants to be on the field in passing situations.
Beyond his abilities to contribute with the offense, Rainey figures to be an option for the return game or even as a guy who can go in and possibly block a punt, an area in which he excelled in at the college level.
Rainey will not start, but he will be able to contribute in many ways as a rookie and should add some excitement to the team.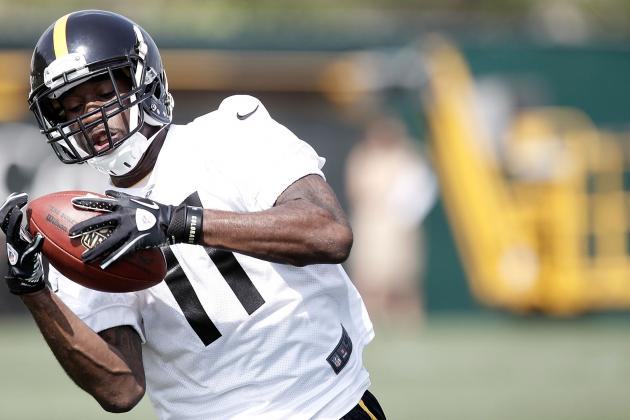 Jared Wickerham/Getty Images

Toney Clemons has an uphill battle to make a contribution this year. He is already behind Mike Wallace, Antonio Brown, Emmanuel Sanders and Jericho Cotchery, but there is a good chance he will make the team as the fifth receiver.
Clemons will have to flash something if he is to make the roster, particularly considering how young wide receivers can make an impact in today's game.
There is no doubt that he has the size and speed that you like in a receiver, but there is too much talent ahead of him to get on the field.
This year will be a learning experience for Clemons, and he should take advantage of it because the Steelers have been excellent at developing young receivers lately.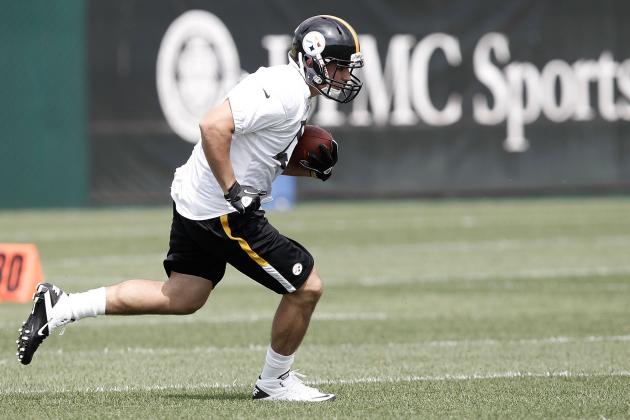 Jared Wickerham/Getty Images

David Paulson is going to have a tough time making the final roster with the depth ahead of him.
The Steelers are set with Heath Miller at the top, and Leonard Pope will lock down the backup spot until Weslye Saunders returns from his suspension.
I would expect that the Steelers will integrate Saunders back into the lineup when he returns because of his upside. He has the talent to be a true second option in the passing game and the size to be an effective blocker.
Pittsburgh also seems content with David Johnson as they moved him to fullback this year, though Haley said they will use him as more than just a fullback (via the Pittsburgh Post-Gazette).
David is doing a very good job. Really, the thought process there with David, he knows tight end, he's comfortable with TE. Fullback is obviously something we haven't had that body type here and he had done most of it. That's also a position that if you're playing you have to be back there on a full-time basis, at least in the learning stages. We know David can move both directions and that will give him great value especially on the game-day roster.
At this point there is just no room for Paulson to make the roster unless he shines. However, a year on the practice squad may not be all that bad as he can learn the system and compete as a second-year player next season.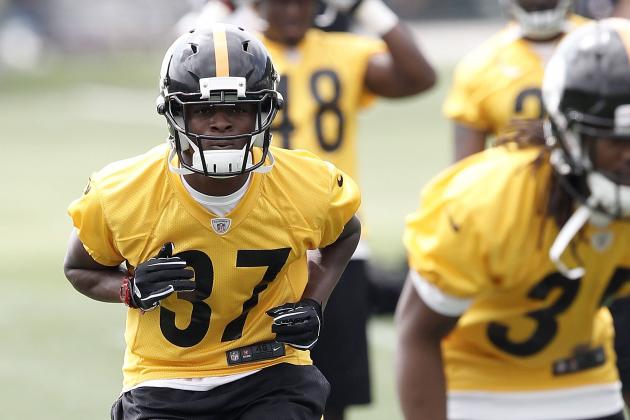 Jared Wickerham/Getty Images

Terrence Frederick has a decent chance at making the final roster as the fifth cornerback, but do not expect much else unless he really shows a lot in training camp and the preseason.
As with Paulson, Frederick is caught in a numbers game and there is a lot of talent ahead of him.
Ike Taylor is established as the Steelers' top cornerback, and then there will be a three-man competition to see who starts opposite of him.
Keenan Lewis is the early favorite given his experience and success last year, but there are two other young cornerbacks who have stood out in Curtis Brown and Cortez Allen.
"I definitely feel good about Cortez and Curtis,'' LeBeau said (via the Pittsburgh Post-Gazette).
Frederick will need to make his mark on special teams this season as he finds himself buried deep on the depth chart.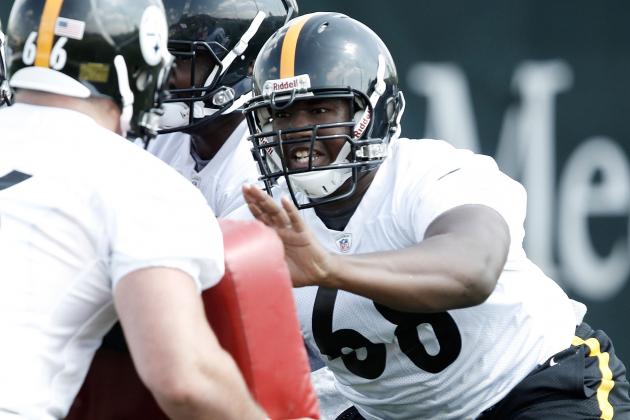 Jared Wickerham/Getty Images

Kelvin Beachum, as with the other seventh-round choices, will have a tough time making the roster given the competition at the positions.
Beachum does have the look of a player who can play multiple positions on the offensive line which would make him a very valuable commodity as a backup.
However, as a rookie the value is not there yet as he has a lot to learn. If Beachum makes the roster it will be an accomplishment. He could find himself on the practice squad this season.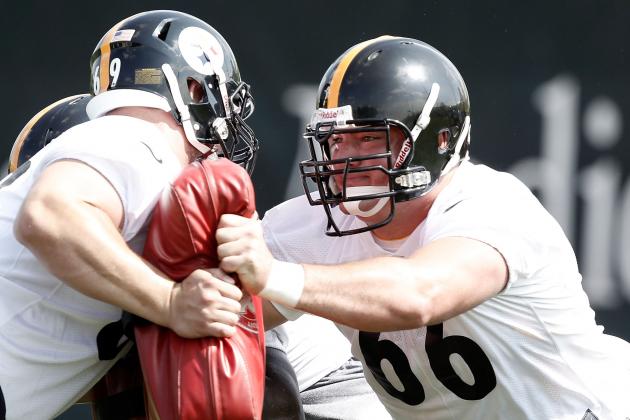 Jared Wickerham/Getty Images

The draft appeared to be good on paper and the early outlook is that these rookies will make significant contributions this season.
Expect DeCastro and Adams to start from the opening week of the season and be long-term fixtures on the offensive line.
Spence and Ta'amu should both be key contributors in defensive sub packages and Rainey as a specialty option for the offense. Spence and Rainey will also see a lot of action on special teams.
Clemons and Frederick both have good chances of edging their way onto the depth chart as two of the final players to make the squad where they will have to play exclusively on special teams if they suit up on game days.
Paulson and Beachum will have the most difficult time making the roster and are candidates for the practice squad.
If everything goes down as predicted, the Steelers will get an outstanding early return from this year's draft class.
Follow me on Twitter @ChrisG_FC